Google now allowing multiple calendars to sync for Windows Phone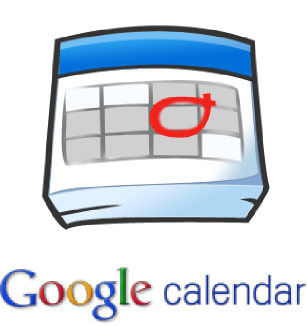 And after ripping on Google for the last two posts, we decided it would be fun and ironic to mention that Google is now allowing multiple calendars to sync to your Windows Phone:
We've playing around with it for the last half hour and despite numerous syncs, we have yet to see our newly created calendar pushed to our phone. File that under "how the hell do you navigate Google Calendar" and/or "it's still rolling out". Your choice. Let us know in comments if you got it to work.
Either way, it's nice to see Google still paying attention to Windows Phone, even if they still call it Windows Mobile on occasion. Hey, even our "Search server" function seems to be working again!
Source: Gmail (Google+)
Daniel Rubino is the Executive Editor of Windows Central, head reviewer, podcast co-host, and analyst. He has been covering Microsoft here since 2007, back when this site was called WMExperts (and later Windows Phone Central). His interests include Windows, Microsoft Surface, laptops, next-gen computing, and arguing with people on the internet.
Today's a google news day eh :P

Search changes are the more important thing here, it's nice that they fixed their server side search implementation to something that actually works!

Wait a minute I know multiple calendars get the big news because it wasn't there before but SEARCH SERVER WORKS?!?!?!?!?!?!?!?!?!?!?!?! That's big!

Too late. Already switched all my calendars to Hotmail.

Worked for me under the iOS hack a while back. I can't remember if I re-synced the whole Google account on WP7 first or not, but I do know that I then had to go to Calendar settings to show them. Try re-syncing the Gmail account and then adding the calendars in the Calendar app.
I appreciate being able to get to the page without any hacks. I'd personally like to know if the "move items to trash on delete" option actually works for WP7.

Exactly what i was going to say. I've been using multiple calendars since I got my WP phone.

And ... confirmed that the option to move the mail to trash on delete now works as expected. No more sending it to "all mail" and archiving it. No more tagging it with a "deleted items" label. It's deleted - as expected. Now here's hoping that it keeps doing that.

SHUT. UP. That works now?!?! You mean...I can actually DELETE my unwanted emails?!?! Where's my phone...

OH. MY. GOD. IT WORKS!!!!! ALL HAIL OUR GOOGLE OVERLORDS!!!!!!!!

I triple that!!! OMG! This is my biggest gripe that I have had! Thank you so much for posting this article and link. I would have had no idea about this link otherwise. Google's help in Gmail is horrid!

Is this for the calendar's app, or for ur mobile browser? Call me stupid, but I was a little confused. Especially since I have all 3 of my Google calendars synced with the app.

What is this search server you are talking about?

I have always been able to search all folders and emails in my gmail account on my phone?


For many of us, even just last week, searching the server in Outlook on the phone returned an error. I always have 3 Windows Phones activated (AT&T, T-Mobile and Sprint) and it never worked despite having two Gmail accounts spread out across 11 phones. It was a common complaint for many Windows Phone users, whch is why you're seeing that response here in comments. I suppose in that sense, you're lucky.

I tried this search a few days ago and it didn't work, I just tried now and it's working like you said. Finally, but a bit late I've basically moved everything to hotmail.

Oh gosh, this is awesome. Mostly the search, if that works. Has never worked for me.
I used the iOS hack to get multiple calendars, also, but it's a really good sign that they're formally supporting it.

Can you create an entry on your WP7.5 phone on ANY Google calendar, or will it automatically go to your default calendar? That's the way it worked/works on BlackBerry, which is still suboptimal but I guess beggars shouldn't be choosers.

Yeah, when you're creating an entry on the phone, you can choose which calendar you're saving it in.

Cool, it works! I got all my calenders synced, but I keep getting a error now anytime I check my email on my phone.
Error Code: 8600050C

Is anyone actually able to accept/reject calendar invites? That's one feature that would really be helpful. (All my work stuff goes through Google.)

Yeah, but Google works best with online working. Still waiting for multiple calendar sync over outlook. The more I use Wp7 the more I realize its usefulness. The promise of continuous online availability can not be met. Offline in daily Life is still daily fact. So please, MS, make outlook syncing or improved compatibility to the fullest dwgree with hotmail a priority

Ditched my Google Calendar after years of use when it wouldn't play nice with 7.5. Moved everything to Hotmail Calendar and haven't looked back. Still use Gmail, but I'm wondering if 2012 will be the year that I become totally G-free?

Unfortunately Gmail is still more functional on WP7 than hotmail/LIVE mail. Until you are able to set flags via the WP7 hotmail\LIVE mail interface, Gmail will remain a more useful way to read and organise your email on WP. I know I am not the only one who is bewildered by the feature disparity between Gmail and hotmail\LIVE mail on WP. Setting flags is a basic feature that should work for hotmail\LIVE mail! Fix it Microsoft and you will be able to convince more people to make the switch. Not everyone wants or needs a hosted exchange based email service just to get the basic ability to set flags. Sadly yet another case where WM is more functional than WP with a native Microsoft product.

Interesting... I've never been able to get flags to 'stick' after the phone sync's it always drops them, so the only alternative is to 'move' the message to 'starred'. Congrats to you if you've actually been able to make flags work in Gmail.

To be clear. Placing a flag on an email from a Gmail account via WP7 will place it in the flagged pivot. Unfortunately it does not convert it to a star in the Gmail server, and therefore is a flag restricted just to the WP7 email interface. As xpxp2002 stated there is currently no conversion of flags to stars. Still this is more than what hotmail\LIVE mail offers in WP7, and it does help a great deal if you use WP7 as your primary email client. Obviously using a hosted exchange email service provides this and many more email features. But many people will be coming to WP7 with these basic email services, and as of now, Gmail is more functional than LIVE mail to me for this feature alone. Both Gmail and LIVE mail can still improve their WP7 services by adding some of these missing features. I hope that LIVE mail gets better soon.

Yeah I am just glad that search on server now works with outlook and my Gmail accounts.

Now they just need to fix creating a calendar event from the phone so that it doesn't create every event with your email address as an attendee. I used to have to go onto the PC and correct every event I created from the phone. Eventually I gave up and went to Hotmail Calendar. The UI isn't as nice as Google's old Calendar UI, but at least it works correctly from a functional perspective.
That and I wish Google would make stars translate to flags in their EAS implementation. They have it working in IMAP, so what gives?

I've always been able to sync all my Gmail accounts; from the free ones to corporate, private gmail accounts. I used the iOS workaround, but I can sync appointments from either my phone or PC w/o the need of a separate sync app. I just added the calendars and it has worked from day one.

Just a tip for international users, opening m.google.com/sync on my Samsung Omnia W (norwegian language), it still said "device not supported". Changed the language (on the google page) to English, and it worked! :)

Doesn't work for me. I go to m.google.com/sync on my phone, login and see all the additional calendars I have on google calendar under my account, select the one additional calendar I want to sync and it accepts that.
But it doesn't sync. My account is not a gmail.com domain, it is my own domain that I host email and calendar on google. Perhaps that's the problem. Any ideas how I can make that work?

I have an lg óptimus 7 and i can not go to the link from my browser

1. Use IE as mobile browser (check the settings)
2. At the Google Sync page, change language to English
3. ???
4. Profit

Windows Central Newsletter
Get the best of Windows Central in in your inbox, every day!
Thank you for signing up to Windows Central. You will receive a verification email shortly.
There was a problem. Please refresh the page and try again.