GPD Pocket review: An outstanding, but niche, PC for your pocket
The GPD Pocket is truly a pocketable PC, but is it any good? Surprisingly, it's better than expected, but at a cost.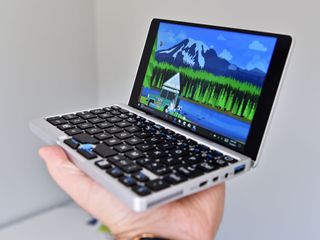 Back in 2006, the concept of Ultra-Mobile PCs (UMPC) became a reality with low-cost tiny laptops meant for the masses. UMPC was a collaboration between Intel and Microsoft to create a new market of devices. With touchscreens and support for a stylus, the UMPC was a precursor to modern smartphones but without the cellular connectivity.
While the concept died by 2010 could 2017 be the right time for such devices to return? GPD is testing the waters with its crowd-funded GPD Pocket – a true pocket computer that runs full Windows 10.
I've been using the GPD Pocket for a few weeks now, and I'm more impressed than I anticipated. While not everything is great with the GPD Pocket due to its size, it's also an amazing accomplishment with exceptional build quality.
About this review
The GPD Pocket used for this review was purchased through the Indiegogo campaign that ended in April 2017. The cost of the GPD Pocket was $399, which is the early backer price. Suggested retail price for the GPD Pocket is $599, but Aliexpress has it for $499. Due to the device having no US distribution it can be found on Amazon for $629. There are no configuration options for the GPD Pocket with only one model being available, but buyers can choose between a Windows 10 variant or one with Ubuntu for an OS.
Tiny but packing
GPD Pocket specifications and hardware
While GPD may not be a familiar name, the company has built a few pocket devices in the past, including the GPD Win – a little pocket gaming PC that we reviewed in March.
It should be of little surprise that the GPD Pocket only packs an Intel Atom processor. With a baselines speed of 1.6 GHz and burst up to 2.56 GHz it is not very fast compared to an Ultrabook laptop, but it handles Windows 10 just fine especially for this form factor. While Intel is not supporting older Atom CPUs (circa 2012) with Windows 10, the Intel Atom x7-Z8750 launched only in the first quarter of 2016 and is supported for Windows 10 updates going forward.
Impressively, GPD managed to get 8GB of RAM into the Pocket. Even Surface Pro and Surface Laptop have 4GB models, but GPD went with a higher configuration.
Swipe to scroll horizontally
Category
Specification
Display
7-inch IPS multi-touch
Corning Gorilla Glass 3
Display resolution
1920 x 1200
323 PPI
16:10 aspect
Software
Windows 10 Home 64-bit
Processor
Intel Atom x7-Z8750 at 1.6 GHz (Turbo 2.56 GHz)
Storage
128 GB eMMC
Memory
8 GB LPDDR3-1600
Graphics
Intel HD Graphics 405
200 MHz base; 600 MHz burst
Windows Hello
No
Front camera
None
Speakers
Realtek ALC5645
Stereo speaker
Ports
1x USB Type-C 3.0
1x USB Type-A 3.0
HDMI D Type
3.5mm headset jack
Sensors
Gravity Sensor, Hall Sensor
Network
802.11a/ac/b/g/n, 2.4/5GHz
Bluetooth Wireless 4.1 technology
Battery size
7,000 mAh Li-Po
Battery life
12 hours of use (estimated)
Weight
0.48 kg (1.06 lbs)
Dimensions
180mm x 106mm x 18.5mm
Colors
Titanium
The rest of the specifications may appear to be unremarkable, but I'm very impressed with the hardware choices by GPD. Whether it the port selection, the display, or the overall build, the company is putting a lot of effort, thought, and good old elbow grease into the Pocket beating expectations.
Better than expected
GPD Pocket build and design
What is striking about the GPD Pocket is how good it feels to hold and use. Built from CNC magnesium alloy, the GPD Pocket is a solid, clean and exquisitely crafted portable PC.
GPD put no logos or labeling on the Pocket giving a clean look when closed. It's just a silver clam shell design echoing an old miniature Apple MacBook. To the front is a small notch for opening the display lid. While you can't open it one-handed, the hinge that supports the 7-inch display is smooth and sturdy.
Image 1 of 2
On the bottom are some rubber feet and a small area for the speaker and intake vent. There are six hex screws to open the GPD Pocket though it has no upgradable parts.
There are no creaks, weak points, or anything cheap feeling about the GPD Pocket. It's a solid, precisely built magnesium device that is smooth and elegant. I can't say enough good GPD's manufacturing is for this PC.
Touchable
GPD Pocket touch display
The 1900 x 1200 IPS touch display on the GPD Pocket is exceptional. Again, beating my expectations. With a layer of Corning Gorilla Glass 3 for protection, razor thin bezels at the top and bottom and an enjoyable 16:10 aspect the GPD Pocket's display is drop dead gorgeous.
IPS display technology is found in higher end laptops and PCs and ensures excellent viewing angles, sharp colors and no opaqueness. The color accuracy is high, and text is very sharp and easy to read – albeit you are still viewing a 7-inch display like a laptop, not held close like a smartphone.
Featuring 323 pixels-per-inch (PPI), the Pocket has "Retina level" display quality as GPD refers to it.
It's also surprising to find a touch display of this caliber in such a device. When I give it to people for the first time, they reach for the screen and are pleasantly surprised to find that it is touch – and it works well. Granted, touch targets in Windows 10 on a 7-inch screen are small, but for basic features like scrolling, closing apps, or hitting OK, it works.
Unfortunately, there is no support for an active pen, which would have been icing on the cake.
For watching movies, Sling for TV, or even playing some light video games from the Windows 10 the GPD Pocket's display is easily a crowning achievement.
Typing is tough
GPD Pocket keyboard and navigation
If you were expecting to pick up the GPD Pocket to bang out term papers or write long emails using the built-in keyboard, you would be disappointed.
To be fair, the GPD Pocket's keyboard is well done and given the size constraints GPD tried its best. At the end of the day, however, you're stuck with an excellent keyboard that is about a quarter the size of a standard laptop making typing hard.
Nonetheless, it's nice to have, and I'm sure some users can make it work. The keys are not backlit, but they have a surprising amount of travel, which I peg at around 1.3mm at least. Key response is even, and while the keyboard is cluttered, you do get a dedicated key for Windows Start, Alt, Ctrl, a power button, and function keys for display brightness, volume, and more. I'm not a fan of the smaller backspace key versus the larger one for delete, but typing on the GPD Pocket is already a challenge at this size.
For navigation, GPD uses a blue navigation nub instead of a trackpad. Below the nub are right and left click keys. While I don't like nubs on proper laptops, I confess I enjoyed how well it worked here – again, given the size constraints.
The good news is bad typing and navigation is technically solvable. After all, the GPD Pocket is a full PC with some expansion ports. Use a wired USB mouse, or just add a Bluetooth keyboard and suddenly the typing and navigation experiences change.
The right I/O
GPD Pocket ports
For a PC this small GPD packed quite a lot into for it input and output (I/O) ports. There are single ports for USB Type-C, USB Type-A, and even a micro HDMI display out.
The Type-C port is very welcomed as it allows several expansion prospects including a display (4K, 30 FPS; 1080P at 60) while simultaneously charging the device. That port can also be used for data. It should be noted, somewhat obviously, that the GPD Pocket does not support Thunderbolt 3 for 40 Gbps data transfer.
With USB Type-A users of legacy devices including mice or thumb drives will have no problem either.
Combined with support for Bluetooth 4.1 and this selection of ports make the GPD Pocket a potentially powerful full PC with external accessories.
Decent speaker
GPD Pocket audio
While there are no front-facing dual stereo speakers on the GPD Pocket, it gets by with a single speaker.
It is not the most impressive sound from a device this small the audio is good enough for watching a movie, YouTube clip, or even listening to music.
Audio is crisp and it lacks richness, but it can get quite loud. The sound seems to resonate upwards through the keyboard deck, which is a smart design.
I did not have high hopes for sound with the GPD Pocket, but it is better than average for this price point.
Not a power PC
GPD Pocket performance and battery
GPD managed to jam a full-sized budget laptop into a seven-inch handheld device, which is neat. The Intel Atom processor is not exciting, but an Intel Core i5 or i7 would be out of the question. Those processors require additional space, much more power, have greater heat dissipation needs, and cost three times as much as Intel Atom making it unfeasible.
Windows 10 though does quite well with an Intel Atom if you are sticking with apps from the Windows Store and that are built into the OS. Launching Twitter or MSN News takes about six seconds to load including streaming data fully.
Playing a 1080p video on YouTube at 60 frames-per-second was not a problem at all with no stutters or glitches. Combined with that display and it looked fantastic too.
I could play Pinball FX2 for Windows 10 using a Bluetooth-connected Xbox controller with ease. In fact, it was downright enjoyable. For light gaming like Microsoft Ultimate Word Games and another arcade titles, the 8GB of RAM and Intel Atom processor are fine.
For storage, the GPD Pocket uses a quality Samsung DJNB4R eMMC instead of an SSD, which would take up too much space. Performance is decent with 146 MB/s for read and 88 MB/s for write.
Unexpectedly, the Intel Atom processor could get quite warm. Under heavy load e.g. a Windows OS update, or while playing a video came temperatures could peak at 104 degrees F (40 degrees C) from the exhaust vent. That is not hot at all compared to a full laptop, but it is warmer than your smartphone over a larger area. During normal usage, the temperature is more around 90 degrees F (32 degrees C).
GPD did include active cooling with the Pocket. That means that it does have a little fan for the exhaust port on the side. The fan is audible when the processor is stretched for gaming, but under normal operating conditions it is quiet.
Battery estimates are for 12 hours with the GPD Pocket, but that is on the high-end. I felt I could eek out six to eight hours depending on how hard I was pushing it. That's pretty good, however, for something that fits in your pocket. Charging is handled by the included teeny USB Type-C charger.
While Intel Atom leaves a lot to be desired for light computing – which is what the GPD Pocket is all about – it is a doable experience buoyed by the quality of the rest of the hardware.
Tiny power, niche idea
Conclusion: GPD Pocket may be novelty, but it's impressive
The GPD Pocket can be summarized as an expensive, unique, and surprisingly well-done PC that literally fits in your pocket.
Is it a fair value? The $500 price tag does not make it a throw away purchase for most people. You also really can't use it as a full PC without some compromise at this size. Typing is possible, but not enjoyable and staring at a seven-inch display that is two feet in front of you may strain your eyes.
Alternatively, many people could use the GPD Pocket in some clever ways. Using a pocket PC on a cramped airline flight could be better than taking out a full laptop. The ability to make the GPD Pocket a desktop PC by adding a full-sized keyboard, mouse and a display is also not only doable but a fun experience. Pairing the GPD Pocket with your smartphone to give it 4G data also makes it more useful for those moments when you just need more computing.
I also had no major bugs, issues, or weird experiences with Windows 10 either. Everything just worked as expected.
The GPD Pocket would be very easy to dismiss if the hardware wasn't so impressive. The 1900 x 1200 display is outstanding and easily the centerpiece. Audio and typing while not the best are better than you would expect and the 8GB of RAM makes this a more realistic replacement PC for many.
Despite all of that, it is hard to recommend the GPD Pocket unless you just have some disposable cash. It is a very niche solution to a problem not many have these days. Moreover, Microsoft and Qualcomm are on the cusp of bringing Windows 10 on ARM to the masses. I would love to see the GPD Pocket 2 make use of a Qualcomm Snapdragon 835, get a bit thinner, and add 4G LTE to the mix. That device begins to make more sense. It remains to be seen if GPD go ahead with such a design, but that is more intriguing than an Intel Atom in 2017.
While I can't recommend the GPD Pocket for regular people, power users and hobbyists who have some money to spare won't be disappointed. The GPD Pocket, while specialized, is a blast to use and it continually surprises in how many ways it can be utilized. Just don't expect it to replace your laptop.
Finally, keep an eye on GPD. The company is clearly branching into new territory, taking risks, but they also have the chops to make quality hardware. I can't wait to see what they do next.
Pros:
A truly pocketable PC.
Outstanding build quality with a clean design.
Gorgeous IPS touch display.
USB Type-C and port selection is excellent.
Cons:
Typing is hard on a 7-inch PC.
Still an expensive purchase despite the quality.
Niche usage for most users.
Windows 10 on ARM with Qualcomm processors are right around the corner.
Get the Windows Central Newsletter
All the latest news, reviews, and guides for Windows and Xbox diehards.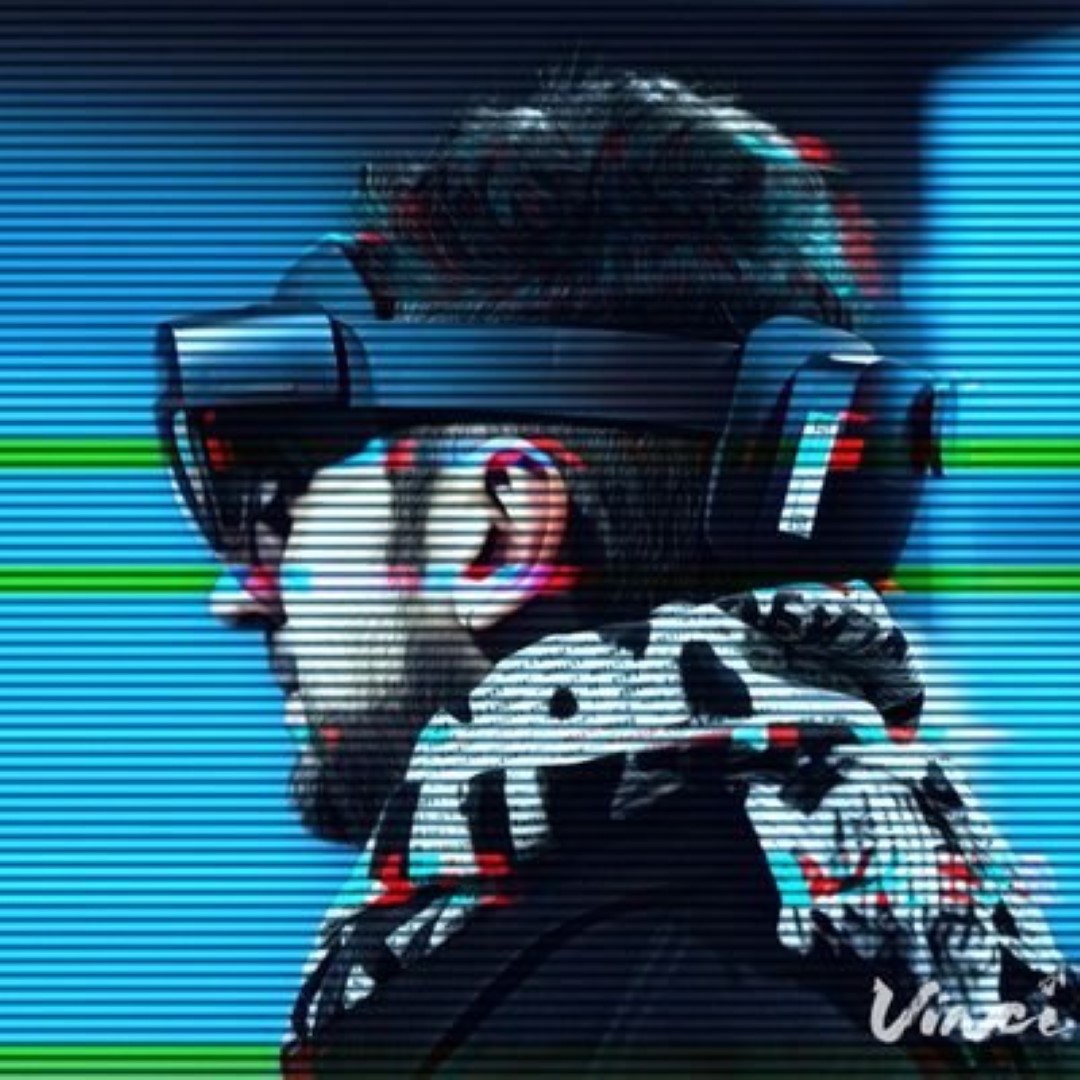 Daniel Rubino is the Editor-in-chief of Windows Central. He is also the head reviewer, podcast co-host, and analyst. He has been covering Microsoft since 2007, when this site was called WMExperts (and later Windows Phone Central). His interests include Windows, laptops, next-gen computing, and watches. He has been reviewing laptops since 2015 and is particularly fond of 2-in-1 convertibles, ARM processors, new form factors, and thin-and-light PCs. Before all this tech stuff, he worked on a Ph.D. in linguistics, watched people sleep (for medical purposes!), and ran the projectors at movie theaters because it was fun.