GPS vs. aGPS: A Quick Tutorial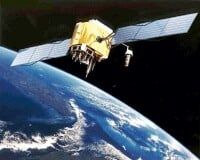 With discussions and speculation about what features the new Treo 800w will have, the convoluted and very confusing issue of aGPS versus GPS naturally arises and which, if either, the 800w will include. So what is aGPS? How does it differ from real GPS if at all? We'll fill you in on the full skinny -- which sadly can be anything from "just e911" to "Better than standard GPS."
Read on to learn what all of these terms actually mean and what it means for Windows Mobile users in general as this technology spans CDMA and GSM across the U.S on every device.
aGPS vs. GPS: The Basics
Okay, first let's do the basic definitions: aGPS = assisted global positioning system, while just regular GPS is non-assisted.
So who's assisting and why does it matter? When you use a GPS system and you turn it on, it needs to find orbit and clock data for the relevant satellites, this in turn results in what is called TTFF, or Time To First Fix how long before you get your location pinpointed. This initial TTFF is often called a cold start and on SiRF III systems (the latest GPS systems available), it can take anywhere from 30 seconds to a couple of minutes to acquire a signal. That time is dependent on your location, amount of interference and horizon information: open fields are faster than canyons or urban environments where buildings can interfere with the satellite-receiver line of site.
But when you use assisted GPS this whole process is much faster. Very often cellular network towers have GPS receivers (or a base station nearby) and those receivers are constantly pulling down satellite information and computing the data. This data is then passed on to the cellular phone (when requested) and acts like a cheat since the relevant satellites to your location are already identified and all that GPS computations is handled by 3rd party computers. This is the result of such a system, to you the end user:
Faster location acquisition
Less processing power is required by the device
Saves battery life
Location acquisition indoors or in non-optimal environmental settings
Sprint describes how their system is supposed to work from their online FAQ:
Q: What is Assisted GPS? How do you find me if only two satellites are available?
A: To meet the defined industry standards, a precision location fix requires a minimum of three GPS measurements. The term "Assisted" refers to how Sprint network resources are used to provide a more robust measurement when only two satellites are visible.
Precision fix in tens of seconds.
Very High accuracy (typically 5m-50m).
Line of sight to three satellites is not required as in regular GPS technology, but two satellites must be visible for a precise AGPS fix.
GPS chipset required in device. (All Sprint phones sold since Jan 2002 have the GPS chipset. Contact your Sprint account representative for additional information.)
This is why many of us in the forums often cringe when someone suggests that having a standalone SiRFIII chip in a phone is preferable to an aGPS system, although the confusion is quite understandable and that brings us to our next point: the caveats.
Caveat #1: aGPS configurations
This story of aGPS so far seems fairly reasonable and straightforward, but alas it is not. See aGPS is not some monolithic, written-in-stone-standard. In fact, Qualcomm, who makes the most popular aGPS chips (called GPSOne) has four different possible configurations for aGPS. How aGPS is actually implemented on the device appears to be up to the device OEM/cellular carriers.
These four options are:
Standalone - Your handset has no connection to the network, and uses only the GPS satellite signals it can currently receive to try and establish a location.
MS Based - Your handset is connected to the network, and uses the GPS signals + a location signal from the network.
MS Assisted - Your handset is connected to the network, uses GPS signals + a location signal then relays its 'fix' to the server, which then uses the signal strength from your phone to the network towers to further plot your position. You can still maintain voice communication in this scenario, but not 'Internet/Network service' ie Web Browser, IM, streaming TV etc..
MS Assisted/Hybrid - Same as above, but network functionality remains. Normally only in areas with exceptional coverage.
Standalone mode is important. This means you do not need the carrier network at all to use GPS and usually you can install any GPS mapping software to boot. This is how the HTC Tilt and modern BlackBerries work and the Sprint Q9c (a review of which will be posted on WMExperts next week). Here there is virtually no difference between a standalone SiRFIII GPS system and a standalone (aka autonomous). The fact that the Sprint Q9c operates in standalone should be a sign of how Sprint plans to adopt aGPS systems in their Windows Mobile lineup (read here and here regarding possible updates for GPS for the Mogul and Touch). Interestingly, someone came up with a hack to enable the assistance servers for the Q9c to give all the benefits of a true aGPS system.
So which configuration of aGPS is important to how you can utilize the service. If it 100% relies on assistance-servers, then using it off-network is not an option, which may be the case with the BlackBerry 8830 (Sprint Worldphone):
Caveat #2: The role of the mobile carriers
Now for the other shoe to drop: the carriers. Every modern cell phone has an aGPS chip on it because of the enhanced 911 requirement, which is also why you don't have many phones with a separate SiRFIII chip on board: it is redundant and expensive.
But on Sprint, Verizon and some other carriers like AT&T they have devices with aGPS on board that is not accessible to the end-user for any purpose except for e911 (like the ppc-6700 or the Treo 700wx). Now why this is the case is a matter of debate and a lot of speculation, which ranges from the carriers have purposefully disabled this feature to the APIs were not ready (API= Application Programming Interface) or maybe even a combination. Some have also suggested that these devices need an internal antenna plexed to the chip in order to gain a satellite signal, although since cheap flip phones on Sprint can do aGPS, this remains controversial. Regardless, the fact that simple flip phones could do aGPS for mapping and $500 WM phones cannot, rubbed many in the mobile community the wrong way.
The point of this caveat is that it is up to the carriers ultimately do decide on whether certain devices have:
Full, autonomous aGPS that is user accessible
Locked down or limited aGPS (e.g. what AT&T did recently with the BlackJack II)
Non-accessible to the end-user at all
That last option, for whatever reason, is currently the most common but it at least appears that the carriers (except for maybe Verizon who is truly draconian) are moving towards the more open system.
Wrapping Up
Hopefully you have learned how aGPS can mean everything from it does nothing except for 911 to it is superior to traditional GPS. Where new WM devices fall on that spectrum is an ongoing adventure, but hopefully you now have the knowledge to ask the right questions:
Is the aGPS autonomous?
It is locked down (e.g. hidden COM ports)?
Can it use assistance servers when < 3 satellites are available?
Having answers to those will allow you to better gauge what GPS or aGPS really means.
PS Feel free to bookmark or pass this article on to others to help dispel any confusion out there on the 'net ;-)
Windows Central Newsletter
Get the best of Windows Central in your inbox, every day!
Daniel Rubino is the Editor-in-chief of Windows Central, head reviewer, podcast co-host, and analyst. He has been covering Microsoft since 2007 when this site was called WMExperts (and later Windows Phone Central). His interests include Windows, laptops, next-gen computing, and for some reason, watches. Before all this tech stuff, he worked on a Ph.D. in linguistics, watched people sleep (for medical purposes!), and ran the projectors at movie theaters because it was fun.
Moved this into the Cross-Platform chat -- mainly because we don't really have a "GPS chat" section (should we?).
Great article, Mala!

From the reports of the leaked pre-release 3.16 Mogul ROM, are you able to say what Sprint is likely to do with the Mogul once they release their official aGPS ROM? (i.e., which of the 4 does it sound like?)

I'm pretty sure it's standalone aGPS, but not positive.

I'm pretty sure it's standalone aGPS, but not positive.
Yeah, I'm 99% sure it's standalone.
Reasons are thus: some ROM developers have already adapted the leaked the ROM for the Verizon and Telus 6800 with all the same, yet new, features working including GPS. The odds of all 3 ROM kits working with assistance servers (which are carrier dependent) would be quite slim as opposed to just standalone, like the Q q9c which is "simpler" to implement.
Here's a new twist I've been thinking about: Sprint won't by default have the assistance servers available for aGPS on their WM devices because most of us will bring our own mapping solution to the table, like the free Google Maps or MS Live Search or even the more robust TomTom or OnCourse solutions. Sprint won't make a dime off of us doing as much--most of us will skip their TeleNav monthly service, so why allow us to piggy back on their network and get superior GPS functionality? Sprint's flip phones, OTOH, don't have this flexibility so they have to use TeleNav (skipping the more obscure Mobile GMaps "hack").

Nicely done Malatesta!!!
For those interested in what they have been doing with the GPS with the Mogul's leaked ROM update, take a look:http://discussion.wmexperts.com/showpost.php?p=1403833&postcount=7

Nicely done Malatesta!!!
For those interested in what they have been doing with the GPS with the Mogul's leaked ROM update, take a look:http://discussion.wmexperts.com/showpost.php?p=1403833&postcount=7
And right back at you with that Mogul-GPS write up...dang that's a lot of info! :thumbsup:

Thanks to both of you for the information! Can't wait for the official update.

There have been people writing feedback on the Tilt on CNET and other places, that it takes several, several minutes to get a GPS fix. (though, others have said it is fast) To me this argues that standalone GPS isn't as fast as assisted GPS. I believe that with aGPS the cellphone and towers are constantly giving the phone a location fix in case of an emergency. Give me aGPS any day!!

Give me aGPS any day!! Until you are going over a mountain pass with no cell reception and you have to decide which fork in the road to take with TomTom just blinking at you...Lost GPS Signal....Trying To Acquire GPS Signal....... :p
I am actually all for unlocking full access for aGPS as it provides a wide range of benefits when available. But I do a lot of driving with work in remote areas in OR, WA, ID, and WY where stand alone GPS can easily be the only option.

I'm confused.
After reading this article and the follow-up posts, it's mu understanding that the Sprint Moto Q9c has a "real" standalone GPS receiver, or at least a aGPS receiver with the 'a' intentionally disabled by default. If either of these is true, why then would Garmin state that their Mobile 10xt product won't work on the Sprint Moto Q9c because it does not have built-in GPS? Same goes for OnCourse Navigation 6.
I purchased the Sprint Moto Q9c under the assumption that the GPS would work off-network. Is this true?
Any clarification would be greatly appreciated.
Sincerely,
Confused

I'm confused.
After reading this article and the follow-up posts, it's mu understanding that the Sprint Moto Q9c has a "real" standalone GPS receiver, or at least a aGPS receiver with the 'a' intentionally disabled by default. If either of these is true, why then would Garmin state that their Mobile 10xt product won't work on the Sprint Moto Q9c because it does not have built-in GPS? Same goes for OnCourse Navigation 6.
I purchased the Sprint Moto Q9c under the assumption that the GPS would work off-network. Is this true?
Any clarification would be greatly appreciated.
Sincerely,
Confused
There's a caveat with the Q9c on Sprint:
[LIST=1]
[*]Full GPS is there and you can enable aGPS = true
[*]GPS/aGPS is accessible by all 3rd party programs = false
[/LIST]
The second point is because the com ports for the GPS app are "hidden" and need to be revealed using a hack/trick. Once exposed, then you can use any 3rd party app IIRC.
So officially, Garmin/OnCourse are correct, it won't work. Unofficially, you can make it work.
Try here first.

There's a caveat with the Q9c on Sprint:
[LIST=1]
[*]Full GPS is there and you can enable aGPS = true
[*]GPS/aGPS is accessible by all 3rd party programs = false
[/LIST]
The second point is because the com ports for the GPS app are "hidden" and need to be revealed using a hack/trick. Once exposed, then you can use any 3rd party app IIRC.
So officially, Garmin/OnCourse are correct, it won't work. Unofficially, you can make it work.
Try here first.
As an FYI, even using this hack I can't get Garmin to work with the q9c. Some have said they have luck running Google Maps in the background to start the GPS but that didn't work for me.
Meanwhile, I signed up for the beta of Sygic's navigation software, and that worked 100% correctly after I used the COM4 activator hack.
I haven't tried OnCourse Navigator to know though.

I think these agps/gps delays are made on purpose. the real GPS companies is still making lots of money off these hot items.. if cell phone/data cards takes over the agps/gps market, then real GPS companies would lose their share..
I smell something fishy going on already.., espically about NO one knowing the AGPS PDE IP and port of Bell/Telus..

I have different take of aGPS.
check my blog
http://www.zenyee.com/2008/04/19/agps-not-a-real-gps/

Since specs for the 800w mention "autonomous" GPS, I thought aGPS stood for that. I thought I was finally going to find out, for sure, what autonomous meant. No love.
Although "autonomous" appears in the article twice, it wasn't part of the main focus of the article and didn't clarify the term for me any more than Sprint employees or quick Google searches did.
I'll admit that I started skimming after I didn't see what I was looking for in the first couple paragraphs or so, but I searched for "autonomous" and read those sections. Hopefully, I didn't miss anything.

I am currently under the thumb of the Draconian Verizon regime. I have the Q9c, but Motorola's technical support has assured me that:
1) Hardware-wise, the Sprint and Verizon Q9c's are identical in regards to the GPS hardware.
2) There is nothing like BIOS or ROM settings preventing my GPS from being accessible through the Operating system.
3) The Windows Mobile 6 OS is configured specificially by the customer's request (Verizon , Sprint, etc - Not me who purchased the phone) to block certain features.
So, if this is true, I just need to know what to change in my Verizon registry to match Sprints so my GPS functions. IS that correct?

As another follow up, regarding the article, it states:
Qualcomm, who makes the most popular aGPS chips (called GPSOne) has four different possible configurations for aGPS.
Does anyone have a clue where these configurations are made? Different physical chips? ROM/BIOS? Windows Mobile Registry settings?
Any help would be greatly appreciated.

As another follow up, regarding the article, it states:
Qualcomm, who makes the most popular aGPS chips (called GPSOne) has four different possible configurations for aGPS.
Does anyone have a clue where these configurations are made? Different physical chips? ROM/BIOS? Windows Mobile Registry settings?
Any help would be greatly appreciated.
ROM/BIOS on the chip AFAIK (how it is implemented, I have no idea)
Definitely not in WM at any level.

Re-reading the article, I was wondering about the following:
The 4 aGPS options from Qualcomm areStandalone - Your handset has no connection to the network, and uses only the GPS satellite signals it can currently receive to try and establish a location. MS Based - Your handset is connected to the network, and uses the GPS signals + a location signal from the network. MS Assisted - Your handset is connected to the network, uses GPS signals + a location signal then relays its 'fix' to the server, which then uses the signal strength from your phone to the network towers to further plot your position. You can still maintain voice communication in this scenario, but not 'Internet/Network service' ie Web Browser, IM, streaming TV etc.. MS Assisted/Hybrid - Same as above, but network functionality remains. Normally only in areas with exceptional coverage.
It seems all 4 of these require a built-in GPS receiver that can pick up signals from the satellites. Is this accurate?

I thought at least one version did not require a GPS chip in the phone?
Surur

Does anyone have information on which aGPS option the iPhone 3G will have? I have a HTC Touch Cruise and love the "true" GPS feature with directions to a designated destination. Will the iPhone have this feature?

Does anyone have information on which aGPS option the iPhone 3G will have? I have a HTC Touch Cruise and love the "true" GPS feature with directions to a designated destination. Will the iPhone have this feature?
I don't recall the source, but I seem to recall reading that the new iPhone model will have *true* gps. There will be an actual gps chip, if the author was correct.

I don't recall the source, but I seem to recall reading that the new iPhone model will have *true* gps. There will be an actual gps chip, if the author was correct.
The author was correct:http://www.apple.com/iphone/features/gps.html
Whether Apple will provide real-time, turn-by-turn GPS navigation or allow third parties to do it is another question (and one there's no definitive answer to just yet).

The author was correct:http://www.apple.com/iphone/features/gps.html
Whether Apple will provide real-time, turn-by-turn GPS navigation or allow third parties to do it is another question (and one there's no definitive answer to just yet).
You mean incorrect as it's aGPS, not "*true* GPS" (whatever that means). Gizmodo has a good article on it (and it cites mine, lol)
I suppose people are still confusing aGPS and GPS and some think one is more "true" than the other.
The only possible downside to an aGPS system is that it may be reliant on the operators network for it to work. But that is dependent on how they set it up, as they could also have it fall back on just GPS.
If they don't have that then traveling with the iPhone will be difficult. However, I doubt it'll be GPS locked to any GSM network (more difficult than CDMA).

I'm almost positive the way it works is that it will rely on "pure" GPS if that's all it has to work with. If it can't see any satellites, it can rely on celltower and wi-fi triangulation. If it can see one or more satellites, it can improve the accuracy with data from the other sources.

You mean incorrect as it's aGPS, not "*true* GPS" (whatever that means).
No. I may be wrong but I meant 'correct'. I interpreted west3mans's comment "the new iPhone model will have *true* gps. There will be an actual gps chip" to mean the iPhone will have the hardware to receive signals directly from GPS satellites. The page from the Apple site that I linked above clearly indicates that that is the case.

Thanks for all the great answers. What I meant by ?true? GPS was not hardware, as I guess the aGPS of the iPhone will have the GPS satellite recognition hardware and in fact can be an improvement over the Tomtom ?true? GPS of my HTC Touch Cruise.
I wanted to know if there are (or will be) Tomtom like applications where one enters in an address and the application tells you (audio and/or on the screen) how to get there.
Also, if the aGPS is using cell towers or WiFi hotspots, will this be considered data transfer and therefore cost something. I love the HTC Tomtom GPS as once you buy the maps, getting information and the signal is free. Will this be the case with the iPhone?

It will be considered data transfer, but since the iphone is only sold with unlimited data plans (at least in most countries), this shouldn't be an issue. (The exception being, of course, if you travel internationally and end up data roaming).
There may or may not be tomtom-like applications; tom-tom has, in fact, announced such an application. Some people thing apple will forbid this. Tom-tom's vice president said it won't be a problem. At this point no one knows.

Sounds bothersome.
I currently use an external receiver in combination with software on my Treo for gps mapping/location functionality. I'd rather not have to worry about Bluetooth connectivity, HOWEVER I love that it's functionality is free and independent of cell towers or data plans.
I'd rather stick with what I've got than have to deal with all that inconvenience.
Heck, I can even use my external receiver with my 650, which isn't active on anyone's mobile network.

I don't understand the cell tower issue - the use of cell towers actually makes the gps more accurate than it would otherwise be (probably more accurate than a standalone receiver) in many situations. If you have no cell signal, it should be as accurate as a standalone receiver.
As for the data plans, we don't know enough at this point; if it is only doing triangulation, that shouldn't use any data. If it is relying on remote servers to do the calculations to improve the accuracy, that would use data (this is the more likely scenario). But, again, all of the iphone 3g announcements so far seem to be unlimited data plans (i may have missed some country somewhere, however), so i don't understand what "inconvenience" you refer to: seems to me you get more accuracy, no more cost, and in a single device.
There's uncertainty, but apparently no "inconvenience" at this point.

2 queries:
1. Sony xperia x1 says it has aGPS. It doesn't describe what type of aGPS it is. So if I buy an unlocked version, how can I be sure what type it is? By reading the above article, I would like to have standalone type of aGPS in it and preferably should work as pure GPS when there is not tower in sight.
2. htc touch pro says it has GPS and aGPS both. Do they require separate chipsets or a single chipset can work as both? or in other way can aGPS work as GPS alone?

I AM FROM MEXICO, AND I HAVE THE SAME PROBLEM LIKE YOU, I WANT TO BUY THE SONY X1 OR HTC PRO TOUCH, BUT THE X1 DOES NOT SAY WHAT TYPE (aGPS) HAVE INSIDE. PLEASE HELP WITH THIS.
REGARDS.

I'm getting a T-Mobile G1, which is listed as having AGPS. Anyone know if it'll also work as just GPS? Also, even if it has AGPS, does T-Mobile offer the resources to utilize the 'assisted' in AGPS...?!

Mal,
You take Chinese in college?
Nicely written article.

Hi,
I am a teacher in reputed university.This a great post.There are some people writing feedback on the Tilt on CNET and other places, that it takes several, several minutes to get a GPS fix.The possible downside to an aGPS system is that it may be reliant on the operators network for it to work. www.quranreading.com .Thanks

This is a your great effort.No i think no need of network if we use standalone.Thanks to share information

Anyone know what google is doing with google gears location API, is this AGPS or normal GPS... both? .... how does it relate? it seems that this API can help identify location weather you have GPS chips in ur phone or not?

Why does google not providing new API ,
if anyone know plz mail me..

excellent article. it was very help to me in my search.
i wont to ask a question if it is possible.
In my understanding agps is a some kind of DGPS service but the accuracy is worst than a gps stand along. The gps stand along has an accuracy of 4 to 10 meters and you said that agps is in the order of 5 to 50 meters. Talking about other technology that can be used to increased the performance of the mobile gps, i read an article of mobile rtk for Nokia. What do you know about the use of RTK service instead of a-gps from the carriers?
thanks

Nice posts. Since i am a newbi i would like to know one thing...I have an Xperia X1 and i would like to know if there is any other map software that i need. How do i see streets and addresses? Google maps or specific softwares?
Thank you all....

I wonder that it is written that E63 does not support GPS whereas my handset came loaded with NOKIA maps and shows my location when I search? How is this possible?

This is a great effort.No i think no need of network if we use standalone. But still excellent information to share with www.homequran.com
Thanks

if wow gold and wow goldor wow power level

Sprint is CDMA only, its phone won't work on GSM/GPRS network. It's carrier's limitation. Q

its a great post.There are some people writing feedback on the Tilt on CNET and other places, that it takes several, several minutes to get a GPS fix and its some times problematic but not to much its has many good fatures as well and all depends that how effective is it in you area .The possible downside to an aGPS system is that it may be reliant on the operators network for it to work. www.learningquranonline.com.com .Thanks

Support of the Lou Zhu, Lou Zhu worked hard
Signature--------------------------------------------------------------------------------------------------------------------
Nothing is impossible for a willing heart.
ugg bailey button
ugg classic cardy

Hello,
It's Good to read your post. It is quite informative, I had very limited idea about it but after reading it I can understand more deeply. i am student of Telecom and look forward to read such more article. www.read-quranonline.com
If anyone can tell me about such related articles, It would be great for me.
Thank you.

the concept of the aGPS is good, but the results dont. check the garmin argentina site.

its a great post.There are some people writing feedback on the Tilt on CNET and other places, that it takes several, several minutes to get a GPS fix and its some times problematic but not to much its has many good fatures as well and all depends that how effective is it in you area .The possible downside to an aGPS system is that it may be reliant on the operators network for it to work. www.homequran.com Thanks

i am amazed that how technology is improving day by day.. by the way its good

its a great post.There are some people writing feedback on the Tilt on CNET and other places, that it takes several, several minutes to get a GPS fix and its some times problematic but not to much its has many good fatures as well and all depends that how effective is it in you area . www.islamicnet.com .Thanks

Tengo una HD2 y ese gps A-GPS ready , cual es el mejor software para este telefono?

It's Good to read your post. It is quite informative, I had very limited idea about it but after reading it I can understand more deeply.
learn to read quran

its nice to read it loved the way you explained it keep the good work on

Well written article. Feel free to visit me @ http://learnquraan.co.uk/

I really like your website. I'm your regular student. Thanks for your new website www.learnquran.com.au

Thanks for sharing I find it very helpful for my assignment. Online Quran Teaching Academy Online Quran Tutors

Thanks for the detailed explanation for both in comparison, i have read many other threads but non of that makes the topic clear in basics area. -- Jani Ali (IT Executive at ISQ Global)

Very well written article , well explained the title of this discussion thanks a lot for sharing and explaining !! feel free to visit me !! Learn Quran - Online Quran Teaching - Online Quran Academy

aGPS is a latest tech in world check out more news http://www.bbcnewspoint.com