Graphic India app brings animated comics exclusively to Windows Phone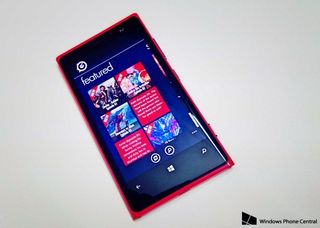 Graphic India is a character entertainment company focused on creating leading characters, comics, and stories through mobile and digital platforms. The company has the launched its official app exclusively on the Windows Phone Store.
The app allows users to watch video shots based on Graphic India's characters leading Indian characters and comics. The app features six shows at the moment with new episodes each week, and will launch more in the coming months.
The app features the following animation comics:
Chakra The Invincible: Featuring the first Indian superhero from the legendary co-creator of Spider-Man, X-Men, Iron Man, Hulk and The Avengers – Stan Lee.
18 Days: A thrilling reinvention of the Mahabharata created by superstar Batman writer, Grant Morrison.
Sholay: Gabbar: Revealing for the first time the epic origin story of the most infamous villain in Indian cinema.
Ramayan 3392AD: A futuristic epic inspired by the classic Ramayana myth and currently being developed as a live-action film in Hollywood.
Krrish: Menace of the Monkey Men: Featuring an all new original story of India's iconic film character.
Devi: The story of an immortal goddess reincarnated as a young woman in modern India, created from the acclaimed filmmaker of Elizabeth and Mr. India – Shekhar Kapur.
You can pin an individual series to the Start screen or if you are logged in, the app allows you to add specific episodes to favorites for quicker access each time. You can share the episodes with your friends via the Windows Phone social framework. The app also allows you to change the lock screen background with stunning character graphics.
"We believe the next Steven Spielberg, JK Rowling, Stan Lee or Miyazaki exists somewhere in India - ready to change the world through their stories. The Graphic India app will give a platform to the amazing creativity of India allowing us to share our Indian stories with audiences around the world." Sharad Devarajan, Co-Founder and CEO, Graphic India
Download the Graphic India for free exclusively for Windows Phone 8 devices from the Windows Phone Store. Animation is a billion dollar industry in India, and Graphic India is attempting to harness the creativity of India to launch a new wave of stories in the same way that America created superheroes and Japan created anime. Give it a whirl, and let us know how you like it.
Windows Central Newsletter
Get the best of Windows Central in your inbox, every day!
India is getting love from developers but not from Microsoft

Wait what.. Someone can actually write a love story involving Microsoft and India !!

I hate that Amazon can't be bothered to make Comixology a Universal app. Then again it's Amazon and Windows Phone, their other apps aren't great.

Next comic story--"India-The WP Land"

Yeah it should available worldwide and with 50% discount to wp central users

Not my cup of tea, but Go India!

And the apps for India keep flowing in. Not an app for me but hearing about Official apps coming to WP is really nice.

<this item is't available anymore> store showing this on my L720 @india

Oh, I hope we get to subscribe comics, not only Indian but also anime and manga