GTA 6: Announcement, reveal, and everything we know
Will we step into an evolving world of crime?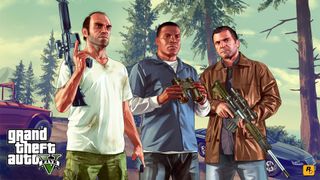 (Image credit: Rockstar Games)
Grand Theft Auto 6, or GTA 6, is still years off at best but given the popularity of the franchise, it's no wonder that eager fans are already hungry for any information.
The last GTA title, Grand Theft Auto 5, has sold over 160 million copies, making it one of the most successful games of all time. However, it came out in 2013, so it makes sense that players are expecting a new entry soon. Rockstar Games is officially working on the next entry in the franchise, but little is known right now beyond speculation. Even so, with how very little we know right now, we can make some educated guesses thanks to some rumors from reputable sources that are leaking, giving us a glimpse of what to expect from GTA 6.
When is the release date for GTA 6?
Right now, there's no telling when the release of GTA 6 will be. Tom Henderson and Jason Schreier, a reputable industry insider and journalist respectively, have both indicated that the game is likely several years away, with a possible 2025 window.
What is GTA 6?
GTA 6 is the abbreviated name of the next Grand Theft Auto game, which will almost certainly be named Grand Theft Auto 6. Rockstar Games officially announced that development on the game was happening in February 2022, though of course it has been in development for years before that soft reveal.
Rockstar Games has developed some of the best Xbox games available, with the studio's most recent original game, the 2018 Western epic Red Dead Redemption 2, selling over 40 million copies since launch.
Past Grand Theft Auto games have been third-person games with a huge emphasis on building an empire of crime and allowing players to do different jobs and pull heists in a massive, open-world sandbox setting. The Xbox One, PS4, and PC ports of Grand Theft Auto 5 introduced new features, including a first-person mode as well, something we'd expect to see stay in the next game, especially since this first-person mode carried over into the aforementioned Red Dead Redemption 2.
Where is the GTA 6 map located?
Nothing has officially been announced yet, but we've got an idea of where GTA 6 is taking place. According to well-known Battlefield leaker Henderson, GTA 6 will be set in a modern day Vice City, a city that is based on Miami and the setting for the 2002 title Grand Theft Auto: Vice City. Schreier from Bloomberg notes that this information lines up with what he has heard, with VGC's sources also backing this up.
Is GTA 6 an MMO?
We don't know, but there will probably be some MMO-type elements. Henderson has indicated that the map will evolve and change over time, in line with how the map of Fortnite has radically changed across various updates. This is also in line with GTA Online, which has added new areas throughout various content updates and expansions across its long lifespan.
With that in mind, it's unlikely the game will be a "true" MMO and will almost certainly allow players to enjoy the game by themselves if they want, as Rockstar Games has a long history of providing blockbuster singleplayer experiences.
Who are the GTA 6 characters?
We don't know who the main protagonist(s) of GTA 6 will be yet. Some Rockstar Games opt for a single main character, while Grand Theft Auto 5 allowed players to alternate between three different leads: Franklin Clinton, Michael De Santa and Trevor Philips. It's possible we could get just one main character again like past games, or multiple protagonists like in Grand Theft Auto 5. We'll have to wait and see what Rockstar opts to do here.
Will GTA 6 connect to the new version of Grand Theft Auto 5?
Rockstar Games is publishing a new version of Grand Theft Auto 5 for the Xbox Series X, Xbox Series S, and PS5. It was originally scheduled to launch on Nov. 11, 2021, but was since delayed to March 15, 2022, with Rockstar Games announcing the delay during the September 2021 PlayStation Showcase.
This version of the game comes with 4K and 60 FPS modes, alongside faster loading by tapping into the consoles' ultra-fast internal SSDs, alongside other features such as using the PS5 DualSense haptic feedback and adaptive triggers. There will also be a standalone version of GTA Online that's free for PS5 owners to keep if they redeem it within the first three months.
It's possible that Rockstar Games is using this port to explore features of the newest consoles and that different features will be carried over into GTA 6, but this is only speculation.
What platforms is GTA 6 coming to?
Given how far out this game is and taking into account the patterns of past Rockstar Games, GTA 6 is almost certainly coming to the Xbox Series X, Xbox Series S, and PS5. A PC version will also absolutely happen, but Rockstar may choose to port the game to PC sometime after the initial console launch, as this is something of a pattern for the developer, with the company waiting and porting both Grand Theft Auto 5 and Red Dead Redemption 2 to PC around a year after the console versions.
Hard cash
Three criminals, one mission

Grand Theft Auto V gives players a large, open sandbox to explore with three different protagonists. Then, GTA Online gives you an endless online playground to build up your own criminal empire.
Get the Windows Central Newsletter
All the latest news, reviews, and guides for Windows and Xbox diehards.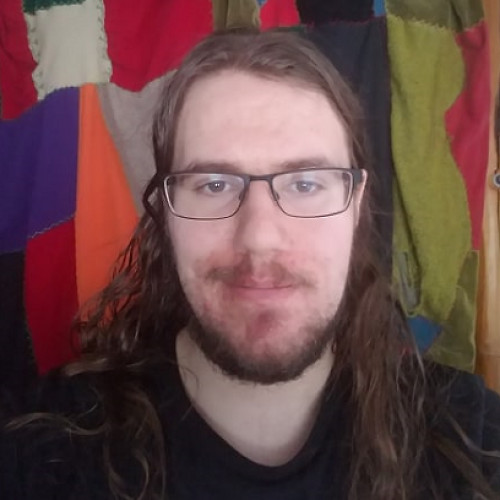 Samuel Tolbert is a freelance writer covering gaming news, previews, reviews, interviews and different aspects of the gaming industry, specifically focusing on Xbox and PC gaming on Windows Central. You can find him on Twitter @SamuelTolbert.