GTX 980 Ti down to just $499, GTX 980 and GTX 970 also see heavy discounts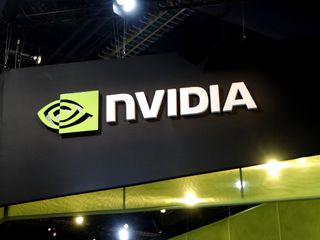 (Image credit: Windows Central)
With NVIDIA's GTX 1080 and GTX 1070 now available (opens in new tab), the vendor is discounting several Maxwell cards, including the GTX 980 Ti, GTX 980, and GTX 970. The 980 Ti has seen its price slashed by $125, and is now selling for under $500 (opens in new tab).
The GTX 980 has received a discount of $75, and is available for $325 (opens in new tab). The mid-range GTX 970 is also seeing a $25 price cut, and is now on sale for $265 (opens in new tab).
If you're interested, head down to Newegg to get your hands on the GTX 900 series cards.
See at Newegg (opens in new tab)
Get the Windows Central Newsletter
All the latest news, reviews, and guides for Windows and Xbox diehards.
Harish Jonnalagadda is a Senior Editor overseeing Asia for Android Central, Windows Central's sister site. When not reviewing phones, he's testing PC hardware, including video cards, motherboards, gaming accessories, and keyboards.
lol, Is it less than 200/230$ ?

Why would anyone buy a 980ti at this price when u could get a 1070 which is faster and also a lot cheaper! Posted via the Windows Central App for Android

And consumes quite a lot less power if I'm not mistaken

I've been thinking the same thing. Unless they seriously undercut the 1070 they might as well bin their current stock. You'd need to be brain dead to buy it at current prices. Posted via the Windows Central App for Android

I'd consider it if the prices drop to something crazy low, but like you say no chance otherwise

Still expensive even with slashed pricing Lol

Better wait for the AMD RX 480, much better value for your money.

Yeah exactly I am eagerly waiting for it

Excited to see some real world performance - I've seen mixed opinions online about how well it will perform. Some people are saying "about as good as a GTX 970" others "In between a GTX 970 and 980" and a few even saying close to a 980Ti.... I have no idea what's correct as I've not looked into this in detail yet (Will do before making any purchase of course)

Regardless of what you just mentioned it still will be cheaper than any of those cards. For the first time in a long while I'm rooting for the Red team. That 200$ price tag got me thinking of assembling a new rig. But then again. I only play one game. And never touch others. But VR sounds exciting though.

To just $499,LOL,I'll get amd card plus other stuff Rx 480 8gb

With the much better 1070 and 1080 released, it would have to drop under $200 to even garner a look.

Except that you cannot even buy the 1070. Also, all tests where done at 980Ti reference card stock clocks which are quite low. Keep buying the hype train though.

Indeed. An OC 980TI is actually faster than an OC 1070.

Is there any way you could replace graphic cards inside a laptop?? I want a laptop with GTX970 for ₹50000 (around 700$)

Some laptops like older Alienware (up to the AW17 R1) and Clevo, Sager, Eurocom, MSI Titan uses MXM GPUs. I upgraded my 680M to a 980M in the M17x R4.
MXM = upgradable.
BGA/Soldered= non-upgradable

I don't know if it's true. I'd do the same if it was. Happy with 760M but would not hurt to get 970

That's why i choose console

Cool, Maybe the GTX950/960 will be lowered too... I need one in my HTPC, so I can get HDMI 2.0....but, need a short slim one for the machine...