Guilded is the Discord alternative you didn't know you needed
If you're a gamer and you haven't checked out Guilded yet, you're missing out.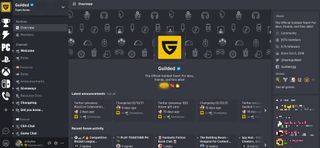 (Image credit: Windows Central)
Everyone knows Discord. Once the darling of gamers, now it's used by people from all walks of life who want a free, easy-to-set-up place to talk to friends and like-minded individuals. And that's great. Discord is great.
But if you're a gamer, Guilded might be even greater.
Right now, I'd call it the best communication tool you're probably not using. Its core focus is gamers, providing a toolset to enhance your communities and a service that is upgrading itself at an electrifying rate. Literally every week, it seems the Guilded team is updating something or pushing out a new feature.
If you haven't tried it yet, you really should.
Like Discord, but different
There will always be comparisons to Discord, and that's understandable. Just the same way every new tablet that isn't an iPad ends up compared to the iPad. These comparisons aren't unfounded, but if you're ready to dismiss Guilded as a mere Discord clone, you're making a mistake.
At its core, though, it offers a very similar service. Set up a server, fill it with channels, chat with friends, followers, subscribers, use text and voice, all that jazz. Where it starts to diverge is the clear focus on gaming and helping you and your server members interact better.
For example, instead of simply creating a new channel for a particular game, Guilded will create a whole sub-server for you where you can then create text and voice channels with their own integrations for your community. For example, you can have a dedicated section for Destiny 2 that would be completely separate from a section for PUBG. It's an immaculate way to organize your server and cut down on the noise and channel spam.
Guilded also does a much better job of relieving that feeling of being in too many servers. We've all been there on Discord. Your sidebar is lit up like a Christmas tree with notification dots, and it gets overwhelming. With Guilded, any time you're in a server, it's your sole focus. All other servers you're a member of are hidden away until such a time that you want to switch to one. It's a simple touch, but one of many that make using Guilded so refreshing.
That's ultimately what makes Guilded so good. When you start to peel back the surface and look at all the tricks and treats it has underneath to make your life there more enjoyable, it's easy to love.
Easy to start from scratch or move from Discord
One of the bigger barriers to moving to Guilded, especially if you're already set up in Discord, is the thought of having to start over. Servers take time to set up, but Guilded is two steps ahead of you.
Setting up a server from scratch is a breeze. Once you have an account, it takes seconds to be up and running, and if you're into the idea of dedicated game areas, you can add those at setup, and Guilded will auto-generate a basic template to get started with.
The bigger deal for folks who are moving over from Discord is that Guilded has done all of the leg work for you. It has a tool built in that can hook into your existing Discord server and import it. It really is that easy.
The goodies for Discord converts don't stop there, either. Guilded has other tools to make the transition easier, like interacting with channels using Discord commands and posting content from Guilded to your existing Discord server. Instead of being all gung-ho about it, Guilded does a superb job easing new users into the platform.
A different approach to bots
One of Discord's strengths is its developer community and the thousands of bots created for the platform. If you want to do something or integrate a service with your Discord server, chances are there's a bot that can help, and if not, you can make it yourself.
Guilded takes a different route at the moment, a more streamlined approach but one which doesn't currently have a public API. I hope that changes in the future, though, because some of the tools Discord servers have access to through bots is phenomenal.
But with Guilded, you can make your own basic bot right within your server. You don't need to know any form of programming language, either. Pick a trigger, a response, and a place for it to go, and you're off to the races.
For everything else, you have webhooks, both incoming and outgoing. Guilded supports IFTTT and Zapier, so the possibilities are endless. The example Guilded gives is using IFTTT to pull Reddit into one of your channels, and the setup process is certainly preferable, in my opinion, to having to deal with bot configurations.
Totally free, no upsell
There is always a worry with services like Guilded being totally free to use. After all, something has to fund development work, and it's not an open-source project either. So developers will need paying. One of the bigger criticisms directed at Discord right now is hiding features behind its $10 a month Nitro subscription.
I'm not criticizing that because we all need to get paid somehow. But when you step back and look at what Guilded offers for free right now and has committed to keeping free in the future, you'll be astonished.
The core service of Guilded will remain free, and right now, there's only one monetization tool in play. Guilded Gold allows users of the platform to contribute to the development and, with that get access to newer features earlier, during their alpha and beta stages.
Eventually, there may well be more in the way of premium features behind a purchase, but the commitment is to keep what's currently here available for free. And when that includes 1080p video and 256kbps audio. For free. This is one of the areas where Guilded has the edge over Discord, which hides higher resolution video and better quality audio behind a paywall. Given the global situation throughout 2020 and 2021 and the amount of remote communication now a daily staple, this is a great touch.
Don't sleep on Guilded
I could be here quite easily all day diving into everything Guilded has to offer. But perhaps most impressive is the development rate. Recent additions include 2FA authentication, and there is always something being built out. The platform's social channels and support site are great resources to use.
I do implore you to explore Guilded, though. Whether you're new, frustrated with Discord, or you just like checking out new stuff, there's a lot here to like. I haven't even touched on the integrated calendars and tournament tools.
Guilded is unashamedly built as a communications tool for gamers and their communities. It's impossible not to be impressed.
For Gamers
The alternative to Discord you've been looking for

With apps for mobile, desktop, and the web, Guilded is a slick platform for gaming communities that gets better all the time.
Messaging apps are everywhere. Get more out of yours with these thoughts, tips, and guides.
Get the Windows Central Newsletter
All the latest news, reviews, and guides for Windows and Xbox diehards.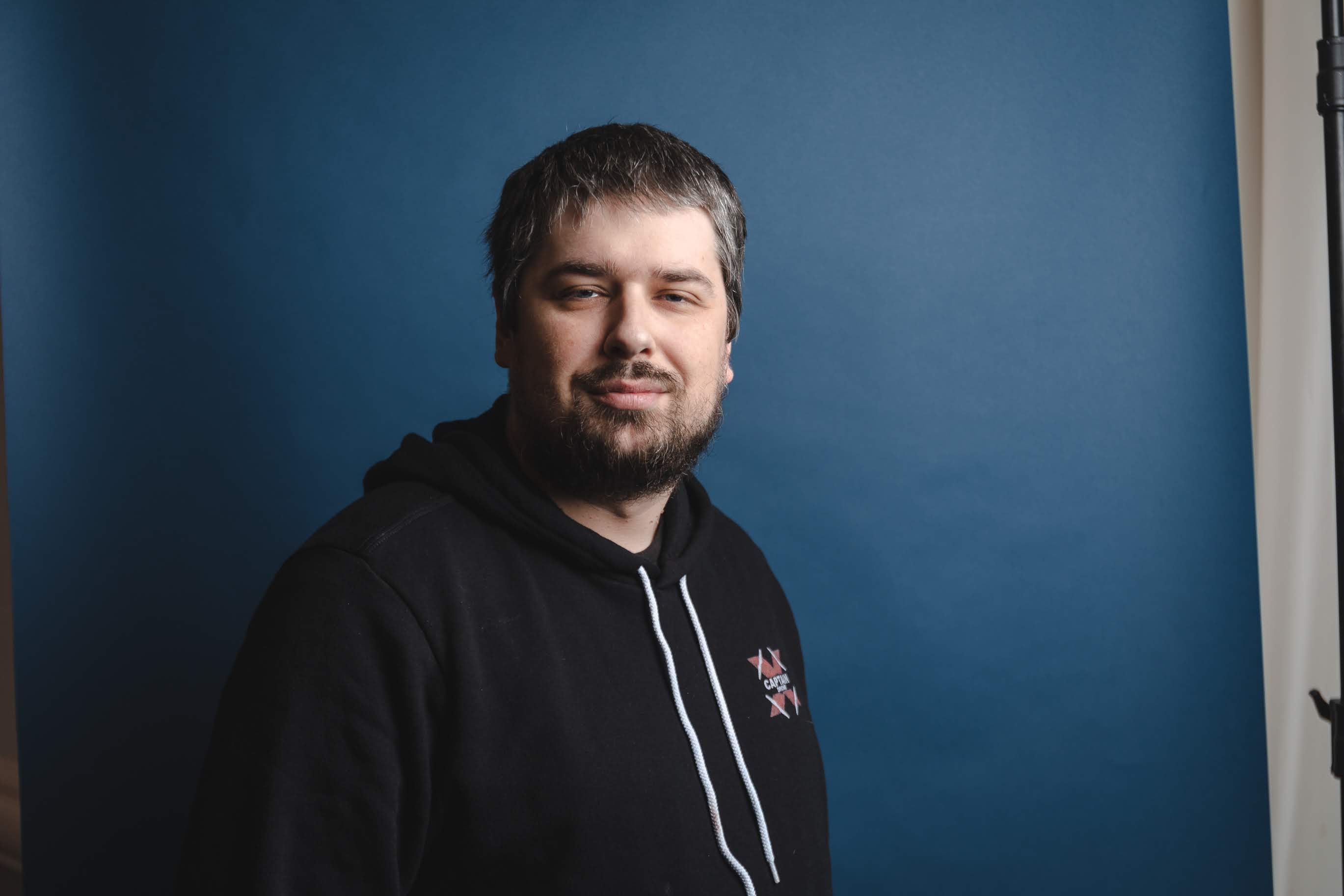 Managing Editor - Tech, Reviews
Richard Devine is a Managing Editor at Windows Central with over a decade of experience. A former Project Manager and long-term tech addict, he joined Mobile Nations in 2011 and has been found on Android Central and iMore as well as Windows Central. Currently, you'll find him steering the site's coverage of all manner of PC hardware and reviews. Find him on Mastodon at mstdn.social/@richdevine