Halo Reach on PC: Everything you need to know
By Brendan Lowry last updated
Halo: Reach has officially come to PC. Here are all the details you need to know.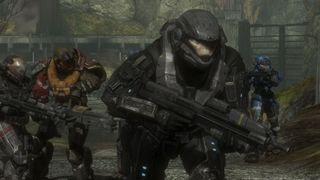 (Image credit: Microsoft)
Halo: Reach was one of the most popular Xbox 360 games in the years before the Xbox One's release. Ever since it was added to the new console as part of the backwards compatibility program, it has maintained a healthy player base. However, something fans of the title have been asking for extensively is a port to PC. They would go on to get their wish, as it was revealed that Halo: Reach, alongside the rest of the Master Chief Collection (MCC), is being brought to PC retail services.
Here's everything you need to know about Halo: Reach on PC.
Remember Reach
(opens in new tab)
From the beginning, you know the end

Halo: Reach has been brought to PC in its entirety and is also being added to the MCC on Xbox One.
Halo Reach on PC: Gameplay and what to expect
Halo: Reach has been brought to PC in its entirety, and Campaign, Matchmaking, Custom Games, and Firefight are all available for players to enjoy (Forge and Theater are coming, but unfortunately weren't ready for the game's launch). In addition to this, the game is also being added to the MCC on Xbox One, and thankfully the extensive customization that Halo: Reach is known for has been brought to the MCC version on both platforms with an overhaul to how it is earned by the player. The Firefight mode uses dedicated servers. There is cross progression between both Xbox One and PC as well, though crossplay is still up in the air. The matchmaking uses the settings from the Title Update that came out for Halo: Reach after the game's original release.
On both systems, Halo: Reach has been updated and made compatible with modern hardware, allowing gamers to enjoy the game at higher resolutions and framerates, with uncapped framerates on PC in particular. This is great news for players who can't stand the painful 30 frames per second (FPS) and motion blurring in the original game, and if you have a strong PC or an Xbox One X, you'll even be able to push 4K resolution. Without a doubt, this will be the best version of Halo: Reach ever experienced. Lastly, mod support is being considered as well, although it currently isn't a priority for the developers.
Halo Reach on PC: Release date and price
Halo: Reach arrived on the PC platform on Dec. 3, 2019 at 10 AM PST/ 1 PM ET / 6 PM GMT. On the same day, it was also integrated into the Master Chief Collection on Xbox One.
Halo: Reach Goes LiveCountdown
For all players on PC, Reach is $10. If you own the Master Chief Collection on Xbox One, you get access to the multiplayer modes for free, while you have to pay $10 to get access to Campaign and Firefight. If you happen to be an Xbox Game Pass subscriber, you get the full Reach experience at no cost on both platforms.
If you'd like to assist 343 Industries test various builds of the next Halo games coming to PC, make sure to sign up for the Halo Insider Program. Flight testing is the perfect way to give the developers a hand.
Halo Reach on PC: Where can you buy?
It's fantastic that Halo: Reach has come to PC, but what service can you get it on? Currently, Halo: Reach is available on both Steam and the Windows 10 Store.
The ability to choose which service you like the most is great, and it's a consumer-friendly decision that shouldn't go underappreciated. With any luck, Reach will run smoothly on both Steam and the Windows 10 Store, and maybe even take advantage of the various community features offered by one or both of the services.
Halo Reach on PC: Final thoughts
Halo: Reach coming to PC is incredible. Tons of players never got the chance to experience Bungie's last Halo game due to Xbox exclusivity, and I'm so happy that's changing. I can't wait to see what the PC community thinks of one of Xbox's most successful titles ever.
Your thoughts
What's your opinion on Halo: Reach being on PC? Let me know what you think.
Remember Reach
(opens in new tab)
From the beginning, you know the end

Halo: Reach has been brought to PC in its entirety and is also being added to the MCC on Xbox One.
Updated: Dec. 3, 2019: This article was updated with information about the game's release.
Brendan Lowry is a Windows Central writer and Oakland University graduate with a burning passion for video games, of which he's been an avid fan since childhood. You'll find him doing reviews, editorials, and general coverage on everything Xbox and PC. Follow him on Twitter.
All I know is I don't care about the cost, I'll buy it regardless just to have it on another platform. Always on an of Xbox one and one X

Already have it on Xbox one. Is it Play anywhere?

I would prefer it not be. Every play anywhere game I have tried runs god awful on PC.

What!?! I have played many a game that play exactly the same on my two devices.

I think Reach being Play Anywhere would require MCC to be the same, and since MS I think committed to all first party titles to release with such a feature, the chances are good. But it hasn't been announced and no one knows either way, including WC... Which is one of many reasons I can't stand the clickbait title "everything you need to know" that just reiterates the official announcement using different wording, particularly when there's so many questions that don't yet have answers. This trend needs to go away..

If the project started with old API... hard maybe.
And this "GAME" is huge, it's not a single project.
But if you have gamepass, it'll work on both sides... I think.

Missed an opportunity to add Halo 5 to the collection as well. ;)

I think that will come as an addon and final game to TMCC I even see them some how adding in halo 6 to the games already in it when it comes out as DLC as such

Will the PC version have split screen co-op? I don't know why every game developer chooses to exclude this feature from PC versions of their games, but I'd literally buy any decent FPS if it had this feature.

I think because developers still assume PC gamers are sitting at a desk in their study with a smaller screen in front of them for gaming rather than a more open environment like the living room. Also because developers likely expect PC players to utilise the KB+M combo over controllers.

I'm sure they will have controller support for PC, so I would really hope they see the success like other PC split screen games have (like Rocket League) and follow suit.

I just pre order it. Im so excited. To finally play a halo game after many years of not being able to on PC. Ever since Halo 2 for vista... :D Ok sure the download for pre release isn't working currently on the window store. Though hey. Im just glad im able to pre purchase it now. :D Now to wait for Dec 3... 2 weeks later. lol
Windows Central Newsletter
Get the best of Windows Central in in your inbox, every day!
Thank you for signing up to Windows Central. You will receive a verification email shortly.
There was a problem. Please refresh the page and try again.