Buggy NVIDIA driver 531.18 bloating some CPUs after gaming
The latest GeForce Game Ready Driver brought RTX Video Super Resolution at an unfortunate cost.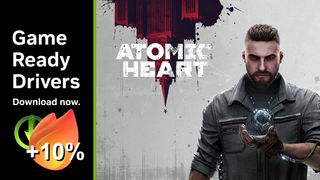 (Image credit: NVIDIA | Windows Central)
What you need to know
Driver 531.18 for NVIDIA GeForce graphics cards was released on February 28, 2023, for Windows 10 and 11.
Introducing RTX Video Super Resolution, an unfortunate bug affecting some CPUs after closing a game was reported on Twitter by Tom Warren of The Verge.
NVIDIA acknowledges the usage bug as an open issue and assigns code 4007208 while a hotfix is presumably developed.
---
PC gamers with an NVIDIA GeForce GPU may have noticed a subtle yet unfortunate spike in CPU usage after closing games if using the latest Game Ready driver released last week. Attempting to diagnose the exact issue in a Reddit announcement thread (opens in new tab), comments suspect a telemetry plugin as the culprit (NvGSTPlugin.dll). Still, NVIDIA has tagged it as an open issue (opens in new tab) with ticket number 4007208 during a more thorough investigation.
Rumblings of a potential problem started appearing after the driver launch, but a Twitter post from Tom Warren (opens in new tab), senior editor of The Verge, picked up extra awareness of the bug. So if your gaming PC has felt sluggish after a gaming session, you're not alone. Replies on Twitter confirmed CPU usage climbing as high as +10%, bloating the Windows desktop and raising the overall power draw.
if you're noticing high CPU usage from Nvidia's latest drivers (531.18) you're not alone. Seems to be a bug with the latest drivers where Nvidia container uses 10%+ CPU after logon or after closing games. Rolling back to previous drivers will fixMarch 6, 2023
Bugs have usually been resolved via a hotfix driver from NVIDIA or an entirely new release depending on the severity of the issue. For now, PC gamers on Windows could roll back to the previous GeForce Game Ready 528.49 driver (opens in new tab) and temporarily forfeit access to RTX Video Super Resolution. Using AI tech to upscale blocky videos is a nice luxury, but it's hardly worth straining your processor after a gaming session.
Windows Central Newsletter
Get the best of Windows Central in your inbox, every day!
Ben is the channel editor for all things tech-related at Windows Central. That includes PCs, the components inside, and any accessory you can connect to a Windows desktop or Xbox console. Not restricted to one platform, he also has a keen interest in Valve's Steam Deck handheld and the Linux-based operating system inside. Fueling this career with coffee since 2021, you can usually find him behind one screen or another. Find him on Mastodon @trzomb@mastodon.online to ask questions or share opinions.