AMD supports 10K displays with brand new Radeon PRO workstation GPUs
W7500 and W7600 offer double the power of their predecessors.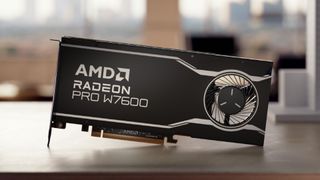 (Image credit: AMD)
What you need to know
AMD announces its Radeon PRO W7600 and W7500 workstation GPUs based on its RDNA 3 architecture as the world's first with DisplayPort 2.1 support.
Offering up to 2.3x AI acceleration and 2x ray tracing performance, plus up to 1.5x higher bandwidth than its previous-gen W6600 GPU.
AMD has set an MSRP of $429 for the Radeon PRO W7500 and $599 for the PRO W7600.
---
AMD expands its range of workstation graphics cards with two more affordable options, the Radeon PRO W7600 and W7500. Still promising the same performance boost for creators as the previously-launched W7900 and W7800 GPUs, its latest offerings come with a much lower recommended price tag to appeal to more of the mid-range professional creative industries.
Still building upon the same RDNA 3 architecture used in Radeon RX 7000 gaming GPUs, both models offer 8GB of GDDR6 memory but differ in power draw and performance (and price, naturally.) At 70W, the smaller W7500 offers 12TFLOPS for $429, and the chunkier W7600 hits 130W with 20TFLOPS, both using the float32 format (FP32.)
Image 1 of 2
These more affordable cards support AV1 encoding and decoding, just as their pricier counterparts, and can render above the native resolution of any connected display by using Display Stream Compression (DSC.) Plus, AMD's new W7000-Series workstation GPUs are still the world's first with support for the latest DisplayPort 2.1 standard, supporting 4x UHBR 10 (ultra high bitrate) outputs for displaying either uncompressed signals at 6K60 or up to 10K60 with DSC (yes, 10K.)
AMD still freely admits its intended competition, comparing the latest W7000 workstation GPUs against NVIDIA's T1000 and A2000, selling for $424 and $646, respectively. Considering it's often easier to pick up a heavyweight gaming GPU in this price range, offering more affordable cards dedicated to high-end creative tasks is far more appealing to any smaller businesses (or self-employed workers) reliant on heavy rendering jobs running on Adobe's multimedia suites or Autodesk's 3D modeling software.
Image 1 of 2
AMD offers almost double generational improvements compared to the previous Radeon PRO W6600. With twice the TFLOPS count, the latest W7000-Series cards perform 2.3x more efficiently with AMD's AI Accelerators and offer 1.5x more total display bandwidth, making them a genuinely tempting option for professional creators with a tighter budget.
Both Radeon PRO W7500 and W7600 workstation GPUs will be available from Q3, 2023, with AMD suggesting prices of $429 and $599. Considering the last-gen Radeon PRO W6800 still sells for around $1,500, with a significant drop to $580 for the W6600, these modern options will be a smarter purchase for workstations.
Stop buying gaming GPUs for Blender
It's becoming far more realistic for budding 3D artists to pick up a workstation GPU and build a dedicated rig with superior render times on high-end displays. As tempting as it can be to pick up a Radeon gaming GPU from AMD or a GeForce RTX equivalent from NVIDIA, it's becoming much less of a deal if you primarily use it for 3D modeling and video editing.
In another life, I might have pushed beyond making a donut in Blender and committed to learning 3D art. If I had, I wouldn't want to leave my gaming PC rendering lifelike sweet treats and keeping me away from my downtime. At $429 and $599, these Radeon PRO workstation GPUs are genuinely affordable options for anyone who has probably spent most of their budget on a ridiculously high-resolution monitor.
Get the Windows Central Newsletter
All the latest news, reviews, and guides for Windows and Xbox diehards.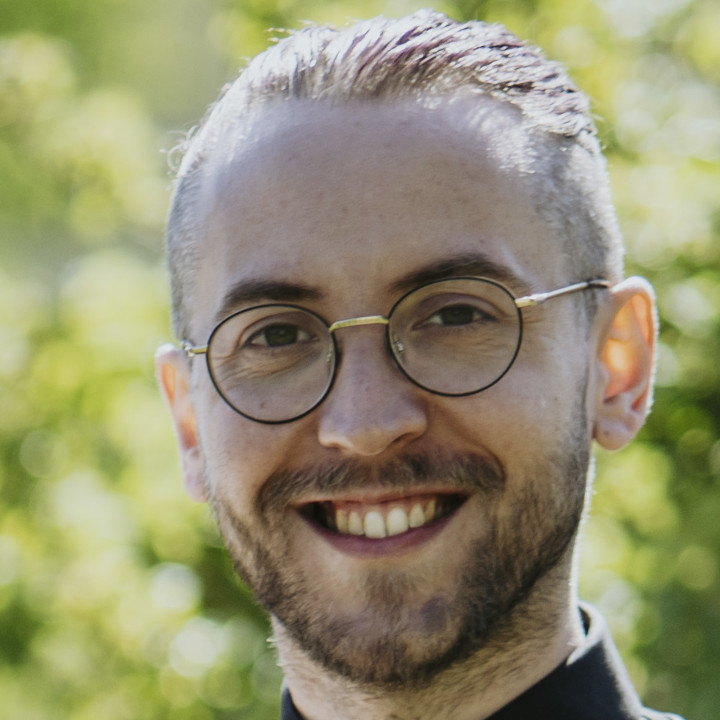 Ben is the channel editor for all things tech-related at Windows Central. That includes PCs, the components inside, and any accessory you can connect to a Windows desktop or Xbox console. Not restricted to one platform, he also has a keen interest in Valve's Steam Deck handheld and the Linux-based operating system inside. Fueling this career with coffee since 2021, you can usually find him behind one screen or another. Find him on Mastodon @trzomb@mastodon.online to ask questions or share opinions.