Advertisement Feature
Protect your PCs, data and apps at the hardware level with AMD Ryzen™ PRO 6000 Series Processors
How AMD Ryzen™ PRO 6000 Series processors are built for cutting-edge protection and performance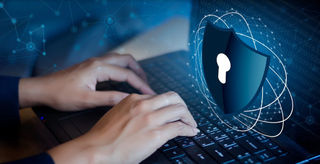 (Image credit: AMD via Adobe Stock)
These days, it's less a question of if your business will be targeted by threat actors, but more a matter of when.
It's not a pleasant thought, but it's one we all need to acknowledge. Cybercriminals are more organized and sophisticated than ever. The risks and threats facing your business are more numerous and varied, ranging from simple ransomware to supply chain attacks and even device theft.
An organization that tries to keep pace in this climate with legacy security tools will fail. You cannot keep pace with hackers through traditional tactics. Because the reality is that they have an infinite amount of time to compromise your network—and they only need to succeed once.
The good news is that this isn't a losing battle, nor is it an impossible one. It just requires a different mindset and a different approach. One that embraces concepts such as zero trust, leverages advanced, AI-powered security solutions, and relies on infrastructure that's secure by design.
Leading computer hardware manufacturer AMD understands this—that's why it's designed multi-layered security features for the core of its new AMD Ryzen™ PRO 6000 Series processors, known as AMD PRO security.
A secure foundation for your PC fleet
AMD Ryzen™ PRO Series processors are built from the ground up with security as a priority, with a multitude of features intended to keep your business data safe:
AMD Shadow Stack, which offers hardware-enabled protection against control flow attacks.
On-chip integration of AMD Secure Processor technology to help protect sensitive data and identify suspicious activity.
AMD Memory Guard, which provides real-time encryption of system memory to ensure that, should a device be lost or stolen, your data remains safe.
Partnerships with multiple industry leaders to incorporate additional security layers at the silicon, operating system, and platform levels.
On the topic of partnerships, AMD Ryzen™ PRO 6000 Series processors represent the world's first x86 processors integrated with Microsoft Pluton. First pioneered on Xbox ® and Azure Sphere, Pluton is essentially an evolution of Microsoft's Trusted Platform Module Chip (TPM), a component of Windows 11 PCs that in part prevents attackers from tampering with device firmware. TPM had one significant weakness that hackers were quick to exploit — it still had to communicate with a system's CPU.
Pluton, meanwhile, is baked directly into Ryzen™ PRO 6000 Series CPUs. According to Microsoft, this allows it to provide continuous protection for sensitive data such as user identities, credentials, and encryption data while simultaneously adding an extra layer of hardware protection. Pluton's security is maintained with the latest firmware via Windows Update.
Together with AMD Secure Processor, Microsoft Pluton safeguards your system with multi-layered security at the hardware, OS, and system level. It's a cutting-edge approach to device protection, with the potential to be a crucial pillar of your business's cybersecurity. And by adopting it, you'll stand ready to help defend your business against the sophisticated attacks of today and tomorrow alike.
Get the Windows Central Newsletter
All the latest news, reviews, and guides for Windows and Xbox diehards.