Have a question about WP7? Ask here & it may get answered by Microsoft.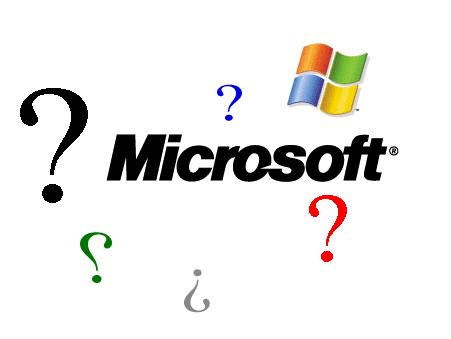 If you folks recall, a few weeks ago we summarized an interview with Brandon Watson, Microsoft's Director of Developer Experience. The video itself was very informative as Brandon was especially forthright in answering questions about Windows Phone 7. No PR spin here, just answers from someone who knows software development on the inside and what WP7 can and can't do.
Mobility Digest has graciously organized a Q&A with Brandon with various supporting sites, including our own.
How this works is simple: post your question about Windows Phone 7 in the comments of this post by Friday, 5pm EST.
Out of all of the questions, a total of 20 will be chosen from the participating sites to be answered by Brandon (since he can't possibly answer them all, plus there will no doubt be redundancy). In about a week, the results will be posted.
Now what we're going for here is new stuff--not the usual why no copy-paste or why is the OS the way it is kind of thing, but rather advanced, detailed questions that we haven't heard yet. So put on those thinking caps! As a good primer, maybe go watch/re-watch the interview with Brandon to get some ideas.
Daniel Rubino is the Editor-in-chief of Windows Central, head reviewer, podcast co-host, and analyst. He has been here covering Microsoft since 2007 when this site was called WMExperts (and later Windows Phone Central). His interests include Windows, Microsoft Surface, laptops, next-gen computing, and for some reason, watches. Before all this tech stuff, he worked on a Ph.D. in linguistics and ran the projectors at movie theaters, which has done absolutely nothing for his career.
Will Windows Phone 7 phones have access to the KIN's Studio?

Several varying statements have been made on the expected behavior of WP7's file system, as presented to the user. Will WP7 support any form of external storage, like a microSD card? Most who have said that it would, indicated that the internal and external storage would not be distinct to the end user and that removing the external storage would require a hard reset to use the phone again. If that's the case, how should a user "upgrade" to a larger media once they've begun using external storage?

I'm wondering if we'll get a Zune subscription service in countries outside of the US/Canada? I'd be very interested in a competitor to iTunes and think that it's needed if Microsoft is going to compete properly.

Will WP7 support Audiobooks from the start?

I just want to know if they have any idea of the update schedule at all? We looking at every two months? 4? I hope it's not something way out there like 6 where they try to do large updates in one go.

will wm7 have a kindle app so people can read kindlebooks on their phone...to date there is no kindle app for wm 6.5 which I understand you will continue. Will you urge amazon to produce such an app. If the answer to both is no then I will probably get a phone with different os blackberry or android.. this is a major use of my current phone

will it be available for htc hd2?

Is there a more concentrated launch window/date available? If not, when/where will the launch date be announced? Since Xbox Live will be included in the OS, what kind of USB/Wifi connection features will be available between a WP7 and an Xbox 360? Landscape/autorotation... The OS has only appeared in portrait mode thus far. When/ppHow/What activates/transitions the interface to landscape mode? Will all ZuneHD features be available in WP7? If not, how will it differ or be limited? Seeing as some devs that have made apps for WinMo 6.x are well on their way to updating/rewriting apps for WP7, will there be an upgrade path for those apps? Or will it still be a "clean slate" approach?

When will we learn about the launch phones and what they are?

maje winmo7 on htc hd2, i just got one on contract for 2yrs and winmo6.5 is the worst os about and im even thinking about converting back to iphone so thjnk about your new customers, they dont want a new phone that will be outdated!
simple, and if the hd2 does have to many buttons then deactivate some people wont mind.

Windows Phone 7 has minimum hardware requirements (chassis) that are perfectly plausible for a great performance of its new apps in XNA and Silverlight. But in emergent markets, such as Brazil, with high product taxes and more than 80% of the market with pre-paid plans, expansive smartphones are really hard to sell. So, how Microsoft expects to gain marketshare in these scenarios?

1. Will there be a candybar/qwerty style WinPho7 device (like a Jack) available at launchtime? 2. How many of the various WinPho7 chassis variants are expected to be released at launchtime, and which ones? 3. Is MSFT planning to jump-start periferals availability for WinPho7 devices by assisting manufacturers in some way? 4. How is success being defined for WinPho7? What is deemed a success in terms of units sold or marketplace apps available? 5. What happens if consumers don't adopt WinPho7 is large enough numbers to register a come-back for MSFT in the mobile market, how does MSFT respond? 6. How many more years of development is planned for Windows Mobile 6.5x? Many thanks for the opportunity to pose these questions.

my question posted from a zunehd hahaha:
will you be able to filter the facebook friends that show up in the people hub? I really dont want to see all of them, just my closest friends. like favorites on KIN.
thanks :D

Hi Javier,you have to just go to the home page of your Facebook and select the list you want to create. If you it does not appear on its own, click on the link to give "more" and you will automatically see the button for creating a list.
Windows Central Newsletter
Thank you for signing up to Windows Central. You will receive a verification email shortly.
There was a problem. Please refresh the page and try again.