Best Xbox Live Windows 10 games for tablets and phones
There are some truly great Xbox Live-enabled touch games available for Windows 10 — these are the very best!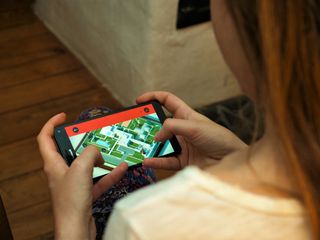 Windows 10 includes a dedicated Xbox app, which is your gateway to the Xbox Live ecosystem. Whether you have an Xbox One or not, the Xbox app provides a wealth of great tools for connecting gamers and sharing content. It also allows you to join parties and voice chat with people across devices, whether it's Xbox and PC, and allows you to check out what games your friends are playing. Microsoft is bringing Xbox to Windows 10 in a big way, and here are just a few of the best games for touch devices in the store.
A lot of the bigger titles like Gears of War 4 and Killer Instinct require higher-end PCs, but the games on this list should work just fine on tablets like the Dell Venue 8 Pro, lower-end 2-in-1 devices like the Surface 3, and Windows 10 Mobile devices.
Halo Spartan Strike / Halo Spartan Assault
Halo's Spartan Strike and Spartan Assault are similar twin-stick shooters set in the Halo universe. Both games are incredibly similar, except Spartan Strike ditched the micro-transactions for power weapons and boosters present in Spartan Assault.
They feature typical twin-stick shooter controls, and can be played using a keyboard and mouse, touch or an Xbox controller. The weapons, enemies and locations are all authentic Halo, all the way down to the sound effects and A.I. behavior. All your favorite weapons and vehicles are present throughout story-driven campaigns, taking place in the form of combat simulations. Spartan Assault released back in 2013, and is currently still the only Xbox game that synchronizes save progress across Xbox One, PC and Windows Phone.
Minecraft: Windows 10 Beta / Pocket Edition
Minecraft is a smash-hit game that promotes creativity in procedurally generated multiplayer worlds. For lack of a better description, Minecraft is effectively 3D Lego, allowing players to mine all sorts of materials to reforge the world as they see fit. The game has been continuously updated since launch, now offering boss fights, survival mechanics, and even circuitry logic, allowing players to craft all sorts of crazy inventions. Minecraft is wonderfully addictive for gamers of all ages.
The Windows 10 Edition of Minecraft is similar to the mobile Pocket Edition, and can be played using mouse and keyboard, touch controls or even an Xbox controller. Those who own the original PC version of the game can register their copy on Mojang.com and pick up the Windows 10 Edition free. For everyone else, it comes in at a discounted $10 during the beta period. Mojang have asked keen miners to offer feedback via UserVoice here.
Age of Empires: Castle Siege
Age of Empires: Castle Siege is a mash-up between the classic RTS and popular mobile titles like Clash of Clans. You can invade random player's castles, laying siege with an army of your own creation. You're also tasked to build up and advance your own castle and surrounding civilization, placing your fortifications and units strategically to fend off attackers.
The game is heavily PvP focused and is continually updated thanks to a diligent dev team. You can purchase micro-transactions which help you gain resources at a quicker pace, but all content can be experience and unlocked if you've the patience. Age of Empires: Castle Siege also synchronizes across Windows 10 and Windows Phone/Mobile.
Download Age of Empires: Castle Siege (Free)
Asphalt 8: Airborne
Asphalt 8: Airborne is surely among the best mobile racing games available, only this one has the added benefit of Xbox Live achievements. Asphalt 8: Airborne features 140+ high performance cars across 40+ arcade-style race tracks for maximum high-octane racing fun. It also supports multiplayer for up to 12 drivers, either in real-time or versus Forza-like ghost cars that mimic a player's actions.
Asphalt 8, 7 and Asphalt Overdrive are all available in the Windows 10 store and play very similarly to each other. Asphalt 8: Airborne supports mouse and keyboard as well as Xbox One controllers for play.
Download Asphalt 8: Airborne (Free)
Tiny Troopers
Tiny Troopers is a 3D top-down squad shooter from dedicated Xbox publisher Game Troopers. In Tiny Troopers, you command a squad of cartoony soldiers through hazardous scenarios using taps and hard determination. It's plays similar to classic games like Cannon Fodder, taking place across 30 levels.
Tiny Troopers is free to play, but it never feels like a pay to win title. You can accrue money fairly easily via regular play, but for those of you with less time (or patience) can buy power ups, weapons and boosters for reasonable prices.
Tentacles: Enter The Mind
Tentacles: Enter The Mind is probably the most deranged title on this list. In it you control a squid-like black blob whose must climb through a colorful geometric hell laden with monsters. Tentacles takes place within the mind of Dr. Phluff and is littered with references to psychiatric doctrine.
Tentacles is one of the most creative touch-based titles out there, but it's also fully playable with a keyboard and mouse. Tentacles: Enter The Mind is free to play, with tons of unlockables and bonus content. Without purchasing micro-transaction boosters it can be extremely challenging, but satisfying nonetheless. It also sports synced progress with its Windows Phone counterpart.
Download Tenatcles: Enter The Mind (Free)
AlphaJAX
AlphaJAX is essentially an Xbox Live version of Scrabble. The popular word game is playable across Windows 10, 8 and Windows Phone, giving you access to thousands of other keen word-game players.
The coolest thing about AlphaJAX's multiplayer is that it's turn based. Games continue even when you're offline and you'll get a notification when your opponent has played their word and it's your turn. You can even chat with your opponents, be nice, though. The game syncs across Windows Phone and Windows 10 too, so you can take your addiction on the go with you.
Modern Combat 5: Blackout
Modern Combat is a defining mobile military shooter series. Modern Combat 5 is another title from Gameloft, an eminent mobile dedicated publisher. Sporting console-level graphics and full competitive multiplayer, Modern Combat 5 pushes the boundaries of gaming on mobile devices, and is fully functional with mouse and keyboard controls and Xbox 360 controllers on Windows 10 desktops.
It lacks the depth of a full Xbox or PC shooter, but if you're using a lower-end PC or touch tablet, Modern Combat 5 is as close to Call of Duty as you can get. Oh, and it's free.
Download Modern Combat 5: Blackout (Free)
Dungeon Hunter 5
As the title suggests, Dungeon Hunter 5 is a dungeon crawler with inspirations in games like Diablo 3. It has very active hack-and-slash combat, complete with various types of magic and weapons, strong graphics and a decent narrative. Dungeon Hunter 5 was designed primarily for mobile play, but it functions very well with a mouse and keyboard and even an Xbox One controller.
Dungeon Hunter 5 is free to play. You can purchase packs which generate random items, but it never feels necessary to make payments to enjoy the game.
Download Dungeon Hunter 5 (Free)
Hitman GO
Hitman Go is a unique puzzle game that rewards players for creative, strategic thinking. Gameplay takes place in stylized 3D dioramas on a turn-based grid. Players must think strategically about each move to avoid being caught, while assassinating enemy pieces and completing other objectives along the way.
Many of Agent 47's most iconic weapons are available for use, each granting different advantages. Hitman GO is one of the best touch games in the Windows Store right now, and is a brilliant time killer on both Windows 10 and Windows 10 Mobile.
And that's a wrap!
While we continue to see big-name PC titles hit the store, the Universal Windows Platform hasn't yet lived up to its promise of giving us more Xbox-integrated games for touch devices, with smaller developers complaining about how hard it is to become Xbox Live certified. We can only hope that the situation improves into the future, but for now, we'll have to make do with some still pretty great games!
What are your favorite Xbox enabled games for Windows and Windows Phone? Hit the comments, and we may just insert your recommendations into the list!
Get the Windows Central Newsletter
All the latest news, reviews, and guides for Windows and Xbox diehards.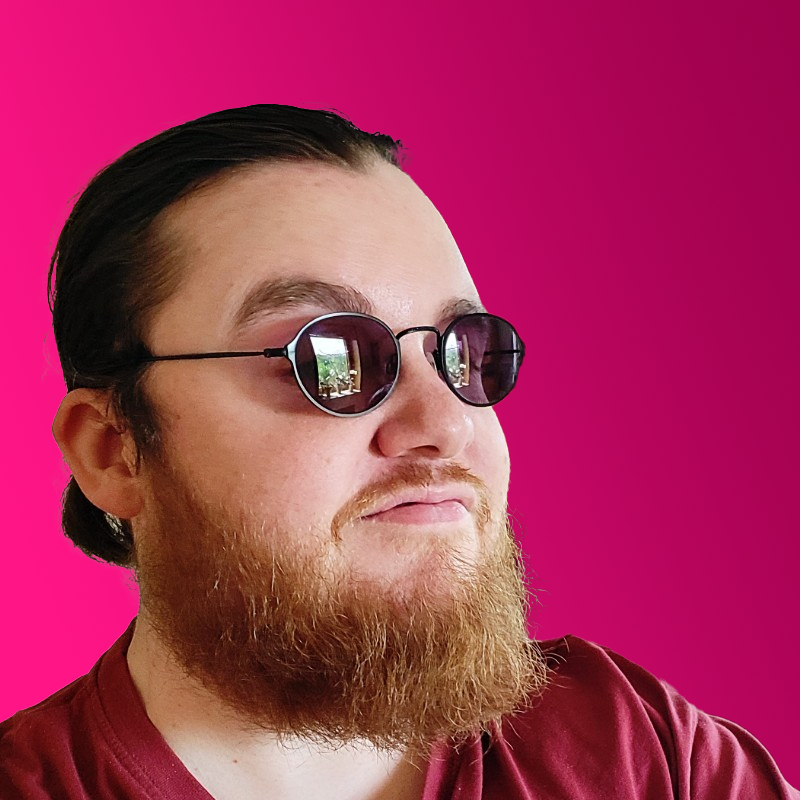 Jez Corden a Managing Editor at Windows Central, focusing primarily on all things Xbox and gaming. Jez is known for breaking exclusive news and analysis as relates to the Microsoft ecosystem while being powered by caffeine. Follow on Twitter @JezCorden and listen to his Xbox Two podcast, all about, you guessed it, Xbox!