Here are the known issues and workarounds with the Windows 10 phone preview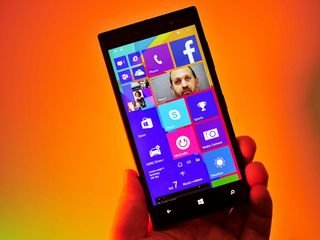 Microsoft has posted a list of current known issues with the just-released Windows 10 Technical Preview for phones. Many of those issues do have workarounds or will be fixed in future preview releases:
The list is as follows:
Existing alarms will not be migrated to Windows 10. Workaround: Reset alarms after upgrade
Wi-Fi settings don't roam when phone is upgraded to Windows 10. Workaround: Manually set Wi-Fi settings when on Windows 10
VPN not available in current Windows 10 builds. Setting will fail to launch. Coming in a future update.
Additional language keyboards may not be present and may not be able to install on US builds after upgrading to Windows 10. Workaround: Reopen the Windows Insider app and re-select Insider Fast/Slow again. The download of keyboard packages will then work
Photos app will fail to launch periodically when attempting to add a photo attachment to an email, OneNote or Facebook item. Workaround: Try again. Succeeds after a few attempts.
Quiet Hours is missing the automatic rule that enables Quiet hours during calendar appointments marked busy. Also the setting "Anyone breaks through if they call 2 times in 3 minutes" us unchecked but enabled.
Apps are not displayed in Battery saver after the upgrade.
Access Point Names (APNs) in recovery images can fall out of date. For some phones/networks, this will block the cellular data and MMS capabilities of a phone when recovering back to the base image. Workaround: Before using the Windows Mobile Recovery Tool to recover, record the specific APN settings on your phone. Set manually once phone restored
Cellular data not working while roaming, despite enabling data roaming. Workaround : The setting doesn't work the first time it's enabled. Turning off and then turning on again will enable data while roaming
Using a Bluetooth headset while playing back video results in low frame rate for video, due to a bug in the interaction between video playback and Bluetooth. Workaround: Use wired headset for listening to audio when playing videos.
Sync to Microsoft Band doesn't work after updating to Windows 10. If you have your phone synced to Microsoft band, it will not pair after the update to Windows 10. Workaround: After upgrade to Windows 10, go to Bluetooth settings, un-pair the Microsoft Band device and re-pair it.
DataSense resets data use history on upgrade to Windows 10. No workaround: Will calculate correctly after the reset.
Trying to set lock screen picture will fail at times. Workaround: Re-attempt the operation.
After upgrade, tapping on "Playlist" from start screen or from within Music App fails to play music. Playlists are greyed out.
Cortana tile and settings are missing on the start screen after upgrade. Workaround: Go to app list and re-pin the tile
Of course, there are likely lots of issues with the Windows 10 preview release for phones that are not currently known to Microsoft, so be aware of that before you download the OS,
Source: Microsoft
So u installed it, John Callaham??

This is an offical list. Of course there a more issues, but it's the reason of the preview to find these issues...

Seems troublesome...is it worth it?

It's a fucking inquiry, not a statement. I'm asking for user opinions not cock sucker comments.

WAY TOO MANY cocksuckers here on these comment sections. Compkete fucking assholes that think they know all and just post away negative comments at will because they are fucking pussy coward Internet badasses.

for me it is still checking for updates... How much time it will take?

If no one has responded, be sure your phone is allowed for this round. If it is, (for instance Lumia 830), then make sure you're signed for the preview program and have downloaded the Windows Insider and registered your phone. Open the Windows Insider, follow instructions. You must restart phone after Insider "makes ready" your phone. Once it is ready, then restart phone and check for update. You may need to do this more than one time if you are missing intermediary updates. I had two including the preview of 10. All in all, it took an hour or so to check, download, and install. The installation took the longest time.

Yah, it not available on my phone

The real question is......when can my 1520 have it?

Is the music app updated and is the lock screen changed?

I Hope so. I'm installing it right now. I'll let you know in 5 mins ;)

Thank you eagerly waiting

I checked and Unfortunately not. Hopefully it'll come in the next build :(

Sadly, No. That's what I was waiting for. Typed using voice button on Windows 10.:)

Most of those settings are still in development; it'll be awhile before that gets updated. Stay tuned for probably RTM or a release preview.

Released to Manufacturing

Fixing suXbox Music is prob my #1 wish for W10. It affects my daily use of my phone more than anything else, by far.

You could use Spotify until they fix Xbox music if you want

See, I didn't really use it until the last year..I dont see it as horrible, but I have anything to compare it to. Bit of resuming...I use it every day now.

You want a bad Xbox music experience? Try the Android app

Eh, not as bad. Thanks for the heads up.

Yep, these guys are hard at work.

They didn't. Microsoft posted all the known issues in their blog post.

It's an official list from Microsoft.

Oh, got it. Didn't read the first line, thought the list was by Windows Central :P

I mean, am looking at these bugs and am like yeah, I can live with that... Now, to know more about the features it does bring to the table that we don't know of yet.

Maybe its best we, well me, with a 1520, wait..but I sure complained today...its the way MS handles it. They could have told us which phones...they tell us everything else in advance. Mostly, anyway.

How is new music app that was in the video that Joe showed off?

This will again brake my Internet Sharing settings on 928 (w/ Tmobile sim). It happens after almost every uodate

It won't break your Internet Sharing settings because you can't install it on your 928 yet. :)

I knew someone would say that. I didnt say I can install it now, but it still will brake it

Thinking of going from AT&T to Cricket. How did you "Fix" Internet sharing?

I love my Cricket service just wish I had internet sharing.

There is a guide for att 920 to fix IS on Tmobile using foreign sim card. It also works for my 928 (because I have tmobile) But it wont fix anything for Cricket. Try un/re/installing access point and network+ apps (you'll find them in Sysapp pusher app). They once fixed IS for me If you can find proper apn settings and have foreign SIM card give it a try
Here is the quide
http://forums.windowscentral.com/nokia-lumia-920/251258-internet-sharing...

If that's your main phone trust me. You dont want to use the technical preview right now.

Some people do, I know on my 930 it will crash etc, but that is a user choice now isn't it

It's not actually, since its not available for you.

Sadly alot of people are being just dumb and crying and cursing Microsoft for not launching w10 on their high end devices (L930,L1520) first but they don't realise that if they install the technical preview on their main phone it could/ will break their phone or slow it down alot

Yeah I have it on a secondary 635 right now. Anyone that wants to install this on their primary phone really just doesn't understand what it's going to be. It is absolutely riddled with bugs, as one should expect. The photos app alone is a COMPLETE disaster.

Don't download it (when available) if it is your primary phone. Too buggy right now.

No risvall you just need to continue to be patient like the rest of us who can't get it yet either.

Wow. I dont think ill be installing this when it comes to my 1520. I'll wait for a more stable release

This guy is a genius. My thoughts exactly

Yeah and I like to have things the moment they're released or before. Im a fan of betas. But this is more alpha and may taint my image of windows 10

me too§ the preview seems more dangerous than exciting

What's the size of the update?

Where are my transparent live tiles?.. :'(

Agreed... this change is horrible. They had it right on Windows Phone... the image should map to the tiles, not be stuck in the background where you can't see it.

I hope you have both sent your feedback to Microsoft because just posting it here will not do any good.

Here's my list of issues with Cortana on a Nokia Lumia 830:
Cortana refuses to make calls
Cortana is not compatible with Microsoft Band after upgrade; band keeps telling me to activate Cortana even though my band is connected to my phone and Cortana is on.

Bummer...second guessing your decision yet?

Kinda, but I'm going to stick it out for a bit and see if my issues get resolved sooner rather than later.

Also, Cortana won't playa specific song when asked.

Do we have our transparent tiles?:-/

Yes, set a wallpaper and they become transparant

Love the workaround for the keyboard bug. :P

I'll just leave this here, MIcrosoft filed for a T-Mobile friendly device with 1320 RM-106X range. Maybe 1330 or 1335 is coming soon. Here's the filing https://apps.fcc.gov/oetcf/eas/reports/ViewExhibitReport.cfm?mode=Exhibits&RequestTimeout=500&calledFromFrame=N&application_id=497521&fcc_id=PYAAAA

I love the new background look!

I don't, but to each their own, I assume both looks will be on offer anyway.

And what about transparent tiles?.. Still their?...
Update : Yes it's still there :)

Stop leaving this comment everywhere!

Yes, it's getting tiresome.

Thank you MS what I'm seeing thus far is looking good ,experiencing slight mobile phone heat increase Lumia 630

Still have option for transparent live tiles?
Update : Yes it has

Yes, still there. Not much changed actually. New Tile-Sizes for a few apps (People Hub), changed Action Center, new Apps for Pictures, Alarm, Calculator, Phone and Settings. Mail, Text and Calendar are still the old ones.

Hired the new music app, it looked pretty nice on Joes video but hows the functionality?

Music also still the old one, sorry.

Yeah, I'm glad I couldn't rush or and install it, I'm happy to wait for a more stable version.

I'm waiting patiently haha

Guys for me it is still checking for updates... How much time it will take?

You need to download the Windows insider app and install from there I think.

Bug: Doesn't work with high-end devices. Workaround: Get the Lumia 635 available right now on Amazon for less than $50 :-P

Cus 50 dollars is ntg in the US :D sorry dan :D

Seriously ...have patience!!!

Settle down, it was a joke. Must've missed the :-P

Good thing my phone isn't available for the TP otherwise these little bugs would probably drive me crazy, I'll just be a good MS fan boy and wait till the final release

I can live w/ those. Now, give it to the 920 por favor!

Me pregunto cuando saldrá para nosotros
Me emocioné cuando anunciaron que salía, pero un minuto después: Broma, para tu modelo no.
XD

Has anyone managed to install on a 830 UK? mine says no previews

Registered for window insider..?

Yeah and no. It's downloaded the update and is ready to install but I'm holding off for a bit to see how others get on with it

Were you running developers preview and denim?

Yes dev preview but don't actually have proper denim yet

Are you on a network free 830 (CV-GBIE)? The full Denim update should become available if you un-enroll from the dev preview.

Gabe said that some problem with 830 they r fixing it

Is there a known workaround to get it on my 1520?

No, you'll just have to patient like the rest of us.

I don't do patient well, I flashed my 1520 for the Denim update and I'll do it for this one as soon as I find a way.

Wait; a sync version is coming for the 1520.

Is internet sharing still work on Tmobile? Cause last time it messed it up! Please answer thanks :)

I have a Nokia Lumia 830 running the preview. I have T-Mobile and I can confirm Internet Sharing works!

I'm happy I'm without Windows 10.
I wouldn't have known about the alarms. c:

What About The Store? Windows 8 Or 10 ( beta ) ?

I'd say 8. Can't find anything new.

Waiting for video review... :)

I cant set my background image! This build is so much buggy!!!!!

Thats why it is for professionells ... don't expect something near to the Developer Previews... read the articles..!

And you didn't know about it?

He is just informing of another bug guys, calm down.

Yikes. It is a shame the news tile flipped over for that picture.

Yeah, any chance to grab another image?

Who is he? He reminds me of a kidnapper, but I'm not sure.

Oh what serious bugs these are. I would trade my wp8.1.1 to get w10 on my Lumia 920 now, but I shall wait. I strongly believe msft knows what its doing :)

Those 'bugs' seem surprisingly trivial. :o May be RTM release is nearer than most people think. great job.

I'm loving it so far! So much potential! Keyboard and voice recognition is awesome

I hope that most serious bugs are gone when they release the TP for higher end Phones

Is there any difference in apps section? I mean new apps or games?

Sextion for new installed apps. The rest still looks the same

How is the new music App?

No new music app as of yet.

Ouch, so what was it Joe showed on the video when,he mentioned music and video app?

That feature is probably just not ready yet for us Windows Insiders as it may be too buggy.

Think I'll leave it until its alot more polished then

What do they mean the WiFi settings dont roam?

Informative. Does that mean they don't automatically switch? They don't migrate the settings? This is holding me back

It means all your wifi passwords you had saved to your Microsoft account will not automatically be used after update. So any previous wifi hotspots you used will now force you to reenter the password again.

Thank you. That's me out then. Got way too many saved passwords to be bothered putting back in manually. Looking forward to a stable version.

That is awful :( hope that's fixed when it arrives on Lumia 920 Ps: I know it's alpha.

I'm seriously tempted to get a 635...

I'm glad its not available yet to the high end devices cos I would of more than likely installed I on my L930 even knowing it may cause serious issues for me. I'm also glad to hear of the windows phone 8.1 recovery tool Just impatiently waiting for some of the major bugs to be ironed out and for it to be available for the flagship phones

When W10 becomes available for my L925, or for my L930, I assume there will be less bugs. So the wait will be beneficial after all.

They better get their partition thing working very soon, me and my Lumia 530 are F...kd

Hasn't been upgraded yet. That comes later when the new office app arrives.

So if the music app Joe showed in his video and new mail app/office isnt in the update, then its kind of pointless to update aside from,the few other updates such as the start screen

Pretty much! But don't forget why we're called Windows Insiders in the first place.

My mum got a L630 ... tempting... but I think I can't do that to her... :S

Any word on transparent tiles being in this build?

U r fast. Tnx for informing us ;)

Am I the only one who's a little disappointed? I actually purchased another 1520 in anticipation of the Windows 10 Preview. I was expecting something more in line with Windows 8/10 on a phone. What I'm seeing is more like Windows Phone 8.1, which was very much like Windows Phone 7. It just doesn't "wow" me. It looks like more of the same. We can't even snap two apps side-by-side, which is arguably one of the features that should have been a priority. At this point, I have to ask: What do I actually gain from upgrading to Windows 10 from 8.1? Because the list seems to be pretty small.

You have to see it in a larger context with W10 for desktops...

You gain a better Office and web browsing experience. Who's to say that snapping multiple windows is not in the process of getting made for the phone.

It COULD be. But I feel like that's not something they would have kept secret. A feature that cool should have been a priority if it was going to be implemented at all, especially when they're trying to claim that it's the full version of Windows 10 on a mobile device. I'd expect to be able to do almost anything I can do on my computer (other than install .exe files, because that's a little unrealistic). The web browsing upgrades are nice, but how many people actually use Office on their phones on a regular basis? Let's be honest.

What did MS do for the past months? We should now be testing new features now if they plan to release this by late half of this year.

I'll wait like two months before I install update wait till all the gun smoke clears I got patience

I'm actually ok with sitting out for a month or so until a more stable version is released though I am intrigued.

Does the new calculator app include scientific calculator like windows version.

8.1 includes scientific functions, you just need to use the calculator in horizontal mode (turn your handset around).

Enjoying the latest windows on my Lumia 520 (Windows 8.1)

Am I the only one who have a lot off strutter and lag when scrolling through the start screen and app menu? I'm on a unlocked 830 Posted via the Windows Central App for Android

already don't get a thing, if the alpha version is so,bugged, then why they released for test it's weird that they release an alpha version which can damage the phone and be very buggy, I think they should waited more till refine, the version and make very functional instead of be very unstable,

They have released it to get community feedback, it gives them a much broader set of people to test the software. What you need to remember is that this is not intended for general users, it is only intended for those who want to experiment with the latest software. The update is only installed if a user installs and signs up for the insider program.

That's why they warn ppl not to install it on their primary phone and that its not a preview release but a technical one for users who would like to help MS with feedback for bugs etc buuuut most users on here are jumping on it like its a preview/rtm release.

Settings and Cortana tile when smallest are in terrible resolution Photos tile shows only latest photos, there is no option for favourite photos No data internet shortcut in action centar No dark theme in Cortana or Settings There is no messaging icon when u recive message in Lock Screen I also noticed that just before screen is about to shut, display light goes to low which is fine, but if you touch screen light remains low even if your displey brightness is on high

Wow I guess it is pretty early. So maybe I will wait till CP for my HTC One M8. Sucks to wait tho. Wonder if my HTC HD7 would install this? Lol.... Ope. Needs 8... Thanks to TMO/htc that never happened.

This is clearly stated in Windows Blog. After sometime when things are stable its better to give a shot (If we prefer to install in daily driver)

I don't mind waiting for the official release

Installed on my L630 (backup and dev phone) and I must say I will definitely wait for another 2 or 3 builds before putting my main L930. If you own a Lumia 930 be glad they didn't make it available yet. The UI is a mess. Some apps and screens are still on Metro style, some are updated to W10 styles, some labels and titles are lowercased, other uppercased, other capitalized. Icon for messaging is missing. Some screens have tiny tiny fonts. On the other hand I can see my apps are working just fine and now I can play around with the new SDK to try actionable notifications, new APIs etc... If you don't plan to develop for Windows 10 you can safely skip this build. Won't miss anything.

Make sure you early adopters log your bugs. Makes it better for all of us

Windows 10 on my Lenovo Miix 2 8" tablet was bloody awful, so bad in fact I've uninstalled it and gone back to Windows 8.1. I think I'll give this technical preview a miss thanks. I do not want Windows 7 on my Phone! I think the worst thing Microsoft can fi is listen to techies customers we are not the normal user case!

I only have Windows 10 for the PC on a test machine. The entire mindset behind W10 is so horribly wrong there's no way I'm using it on my production computers. I can't get anything done on the test machine, but I can work like a madman on my Windows 8.1 machines.

To me they are minor issues. Don't care.

+730 Font on WC Article looks pixilated. May be only me?

So far, it appears nothing in the Office apps have been improved--still the same options on my Lumia 635 w/W10 as there are on my Lumia 1020 w/WP8. You no longer have Favorites as an option in Photos, hence, the only option you have for your live tile is "Recent Photos" (I want my Favorites back). The Back button is much less useful now. I used it more than any other button on my device. As others suggested before it was released, I am definitely seeing a much faster battery drain. I also found that which apps had to be reinstalled and which did not seems to be arbitrary. I could find no obvious reason why some apps were no longer installed from when my L635 was running WP8.1 and updated to W10M. No speed difference that I can detect on the L635, which is surprising given it's a 512MB device. The Music app doesn't show "now playing" art. Also, if you force-exit the Music app the music still continues to play (THIS is really annoying). Cortana only has a light theme (I prefer almost all my themes dark). There's no way that I've found to disable the "Recently Installed". I don't CARE what I recently installed and this is incredibly annoying to see in the All Apps list. Yes, I know you can click the stupic "Clear All" button, but I should be able to disable this completely. Stupid feature. Icons for some of the live tiles are ridiculously LARGE. They look completely WRONG. WP8.1 icons are consistent and much more attractive.

Anyone know apps that have problems? Like basic apps facebook, whatsapp.

Twitter won't open! Does nobody else have this problem???

Yup. Just uninstall and reinstall.

Im still patiently waiting for denim on my L1520 here in the U.S. And of course i have at&t so it could be awhile lol

Tl;dr: If it doesn't work the first time, try it again. If it doesn't work after that, submit feedback.

I cant even add home screen background....fuck this immediately Microsoft.... :/

Cant get twitter to open!! Using Lumia 630 Win 10

Sure wish us premium phone owners 1020, 920, 1520,icon were not left out of this.

So in other words It's not worth upgrading....yet

It's so beautiful. Everything is so beautiful.

Few Apps are not working ( not getting opened ) After Installing WP 10... Such as,
LIVE LOCK SCREEN BETA , UC BROWSER , TWITTER , WINDOWS INSIDER ,
& Most Importantly You Can't Check App Updates Manually In the Store..
If you do so your mobile will get Struck..
& You can't even directly update the app , even if you have direct link for It too...
And No New apps are getting Downloaded..
It keeps on showing Downloading .... ( as like Resuming )
M.S pls solve this problems as soon as possible in future updates..
I know as this is not a Official Release of WP 10, it'll be having some major bugs too..
But as a Customer I'm requesting you to pls solve this issues...

Background is not visible for my device. I just get the same old dark/light background. I tried setting up different photos but no luck. But when i swipe down the notification center and close it again, during that animation of notification panel moving up, i get a glimpse of my photo in the background. Device: Lumia 730.

Am having the same issue Gulshan. Cant make backgound images. Its still dark even if i did after several crashes. Can see a glimpse when notification gets closed. Feeling dissapointed

Same here Gulshan D did you had luck getting it right? Let me know. Lumia 730 here.

People are surprised a technical preview is unfinished and has bugs?MS should've only released the technical preview to a handful of people. The public is clearly too dumb to grasp the concept of a beta.

Frds I have a data problem......
So this update takes how much of mb on data .......plz tell..me......

There's a bug in notification toggles too when it expands or collapses it glitches a bit

Installed nicely on my 635. Had to reinstall Facebook and Twitter.
So far I've found that I can't save pictures in Internet Explorer and there is no Alarm indicator on the lock screen. But it's running smoothly and nothing is that broken or wonky that it means o can't use it.

Having issues with the Podcast app and the Podcast Lounge app. I can download newer episodes within Podcast Lounge, but later when I go back into the app, it shows nothing was downloaded. In the native WIndows Podcast app, the episode just sit "downloading" and eventually just end without actually downloading anything. I have been able to download from the store, so it is not my wi-fi connection.

classic windows repair technice , turn it off , then turn it back on , repeat until it is done

I can't even get vpn to work on 8.1

Just notice that some apps are crash and laggy on the windows 10 preview. The cellular data toggle also not included in this preview... Worth a try but I need to restore back to 8.1.1 since I've lost all my WiFi password. Lol...

Windows 10 for phone preview is great . Does any one tested if windows 10 phone now supports wire less printing of emails, webpages , PDF etc ?

my cellular data is not working, even if i am not on roaming. earlier was working fine..

Hye I m using lumia 520 after upgrading to windows 10 t.p .....my cellular data is off but every 10-20 second its display a cellular data use of 0.008 or higher I also tried to remove and edit the access point but this was also not working. .plzzz help me

After Upgrading to windows 10, my phone is detecting the wifi network but not getting connected. please help me to resolve it. It is really frustrating. Im using Nokia Lumia 1320..
Windows Central Newsletter
Get the best of Windows Central in in your inbox, every day!
Thank you for signing up to Windows Central. You will receive a verification email shortly.
There was a problem. Please refresh the page and try again.