Here are the known issues and workarounds with the Windows 10 phone preview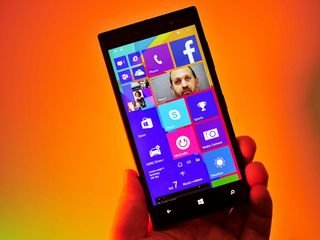 Microsoft has posted a list of current known issues with the just-released Windows 10 Technical Preview for phones. Many of those issues do have workarounds or will be fixed in future preview releases:
The list is as follows:
Existing alarms will not be migrated to Windows 10. Workaround: Reset alarms after upgrade
Wi-Fi settings don't roam when phone is upgraded to Windows 10. Workaround: Manually set Wi-Fi settings when on Windows 10
VPN not available in current Windows 10 builds. Setting will fail to launch. Coming in a future update.
Additional language keyboards may not be present and may not be able to install on US builds after upgrading to Windows 10. Workaround: Reopen the Windows Insider app and re-select Insider Fast/Slow again. The download of keyboard packages will then work
Photos app will fail to launch periodically when attempting to add a photo attachment to an email, OneNote or Facebook item. Workaround: Try again. Succeeds after a few attempts.
Quiet Hours is missing the automatic rule that enables Quiet hours during calendar appointments marked busy. Also the setting "Anyone breaks through if they call 2 times in 3 minutes" us unchecked but enabled.
Apps are not displayed in Battery saver after the upgrade.
Access Point Names (APNs) in recovery images can fall out of date. For some phones/networks, this will block the cellular data and MMS capabilities of a phone when recovering back to the base image. Workaround: Before using the Windows Mobile Recovery Tool to recover, record the specific APN settings on your phone. Set manually once phone restored
Cellular data not working while roaming, despite enabling data roaming. Workaround : The setting doesn't work the first time it's enabled. Turning off and then turning on again will enable data while roaming
Using a Bluetooth headset while playing back video results in low frame rate for video, due to a bug in the interaction between video playback and Bluetooth. Workaround: Use wired headset for listening to audio when playing videos.
Sync to Microsoft Band doesn't work after updating to Windows 10. If you have your phone synced to Microsoft band, it will not pair after the update to Windows 10. Workaround: After upgrade to Windows 10, go to Bluetooth settings, un-pair the Microsoft Band device and re-pair it.
DataSense resets data use history on upgrade to Windows 10. No workaround: Will calculate correctly after the reset.
Trying to set lock screen picture will fail at times. Workaround: Re-attempt the operation.
After upgrade, tapping on "Playlist" from start screen or from within Music App fails to play music. Playlists are greyed out.
Cortana tile and settings are missing on the start screen after upgrade. Workaround: Go to app list and re-pin the tile
Of course, there are likely lots of issues with the Windows 10 preview release for phones that are not currently known to Microsoft, so be aware of that before you download the OS,
Source: Microsoft
Get the Windows Central Newsletter
All the latest news, reviews, and guides for Windows and Xbox diehards.