Oh, Canada: The best video game companies to know about
Time for some Canadian gaming pride!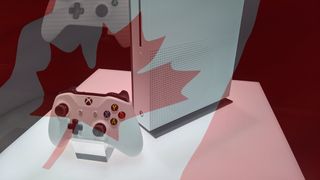 Video gaming is a major contributor to the Canadian economy, with several of the world's biggest publishers keeping studios in the country. There are over 470 video game companies currently active in Canada, generating over 35,000 jobs for the economy. The industry adds $3 billion to Canada's GDP, and almost 90% of that is from exporting the games around the world.
Canada is responsible for creating some of the world's most beloved games, and we've collected a list of some of the biggest and best.
Beenox is a subsidiary of Activision and is largely responsible for Skylanders. The studio is based in Quebec and employs over 300 people. The company developed Skylanders Trap Team, Swap Force, and Skylanders Super Chargers. They also worked on games under the Spiderman license and were also responsible for porting Call of Duty: Black Ops III to Xbox 360 and PS3. Considering Activision is abandoning past-gen consoles, it makes me wonder if Beenox could be summoned to work on the core franchise in the future.
Behaviour Interactive has enjoyed an incredibly long history developing licensed titles, based on all sorts of franchises, mostly aimed at younger audiences. The studio produced the ill-fated Xbox 360 game WET, which was poorly received by gamers and critics alike. However, the studio struck gold when it partnered with Bethesda to develop Fallout Shelter, which is now one of the most played titles on Android and iOS. Fallout Shelter lands on PC in July 2016 as well.
Behaviour Interactive is now working on Warhammer 40k: Eternal Crusade, which is a free to play MMO shooter available now on Steam, with a PS4 and Xbox One version planned. The company recently released Dead by Daylight, which is a well-received 4v1 survival horror title for PC.
The company is based out of Montreal and employs around 375 people.
Here's a company that needs no introduction. BioWare was founded in Alberta, and employs over 800 people. The company is also responsible for some of the most beloved RPGs ever made: Mass Effect, Dragon Age, Baldur's Gate, and what is arguably the best Star Wars game ever made, Knights of the Old Republic.
BioWare became a subsidiary of Electronic Arts back in 2007 and has enjoyed a solid run of AAA games since, the latest being Dragon Age: Inquisition. BioWare is currently working on the MMO Star Wars: The Old Republic, another unannounced Star Wars game, and the next instalment in the Mass Effect series, Andromeda.
Capcom is another company that needs no introduction. The Japanese publisher is one of the most legendary staples in the industry we have, right up there with the best for brand recognition. Capcom Vancouver employs around 170 people, and as the name suggests, they're based on the west coast. The company's biggest work by far is in the Dead Rising franchise. Capcom Vancouver built Dead Rising 2, 3, and recently announced Dead Rising 4 as a Xbox One and Windows 10 exclusive.
A personal favorite, Capybara Games is a small but prominent indie outlet based in Toronto. The company worked its way up from mobile phone games, releasing Super Time Force on Xbox One and PC back in 2014. The hilarious and retro time-warping 2D shooter won almost unanimous praise, and the studio now seems to be a staple fixture in ID@Xbox showcases. The company is now working on Below, an old school Zelda-inspired roguelike, with procedurally generated dungeons and charming graphics. Keep your eyes on this one.
EA in Canada
EA has an incredibly large operation in Canada. It's biggest and oldest studio is based in Burnaby, and employs over 1000 people, housing one of the world's largest QA testing facilities. EA also has two studios based in Montreal, one of which is led by Jade Raymond of Assassin's Creed fame, tasked with developing AAA Star Wars titles.
HB Studios is based in Nova Scotia, and the 80-strong team is well known for their contributions to sports titles. HB Studios has contributed to EA's Madden games, NHL, FIFA and even Activision's Guitar Hero series. Recently, the studio has worked with other publishers on sports titles like The Golf Club, Rugby 15, and the team is currently building an ambitious snowboarding title named Infinite Air for Xbox One, PS4 and PC.
Hinterland Games is a Vancouver-based indie developer established in 2012. The studio has thus far released only one game, The Long Dark, which is a survival simulator set in the unforgiving Canadian wilderness. The studio received funding from the Canada Media Fund and Kickstarter to build The Long Dark, which has enjoyed incredible success on both Xbox One and Steam. Hinterland Games is one to watch.
Klei Entertainment is an indie studio based in Vancouver and is notable for the side-scrolling beat 'em up titled Shank, previously launched on Xbox 360. On current-gen, the company launched a Tim Burton-inspired survival roguelike called Don't Starve, which was well received.
Rockstar is another company that needs little introduction. The outlet is responsible for one of the most popular franchises of all time: Grand Theft Auto. Rockstar Toronto was a major contributor to Grand Theft Auto V, which has sold a thoroughly insane 65 million copies. Rockstar Toronto absorbed another Canadian Rockstar outlet, Rockstar Vancouver, back in 2012. Rockstar Toronto worked on the Max Payne console ports of yesteryear, in addition to the more recent Max Payne 3. It's unknown what the studio is working on at present, but we suspect it might be Red Dead-related.
Radical Entertainment
Radical Entertainment is the oldest studio in Vancouver, founded all the way back in 1991. The company has worked on games all the way from the NES era but is perhaps best known in recent times for the Prototype open-world action adventure games. Following Prototype 2's commercial failure, parent company Activision struck the studio with layoffs and canceled all of their in-house projects. Radical Entertainment is currently working in partnership with another Activision subsidiary on an "incredible" project, so stay tuned!
Relic Entertainment is yet another Vancouver-based developer and a subsidiary of Sega. Relic previously existed under the now defunct THQ, having been founded in 1997. Relic is famed for its real-time strategy expertise, with the Company of Heroes and Warhammer 40K: Dawn of War franchises under its belt. The company is currently working on Dawn of War III for Windows PC.
The Coalition is part of Microsoft Studios and is the sole guardian of the Gears of War franchise. The studio was formerly known as Microsoft Vancouver, before being rebranded as Black Tusk Studios. Black Tusk was developing a franchise to "rival Halo," and made its debut with a pre-rendered teaser trailer for that game. Microsoft purchased the rights to Gears of War from Epic Games soon after, and Black Tusk was repurposed with stewardship over what is arguably Microsoft's third most important IP behind Minecraft and Halo. The company has shipped Gears of War: Ultimate Edition, and has Gears of War 4 prepped to launch on October 11th, 2016.
Ubisoft, like EA, has a very significant presence in Canada. The blockbuster publisher has several studios across Canada, in Quebec, Halifax, and Toronto, the largest of which is based in Montreal. Ubisoft Montreal is, in fact, one of the biggest studios in the world, employing over 2500 people. All of Ubisoft's biggest franchises, from Watch Dogs, Assassin's Creed, and Far Cry saw development in Canada, and the company shows no sign of slowing down. Unfortunately, Ubisoft is currently facing a hostile takeover from Vivendi Entertainment. We can only hope their operations won't be impacted.
Oh Canada!
The video game industry in Canada looks set to grow even further in the coming years, as more and more studios seek to take advantage of Canada's generous media tax breaks.
What's your favorite Canadian developer? Are there some you think we should include on this list? Let us know in the comments!
Get the Windows Central Newsletter
All the latest news, reviews, and guides for Windows and Xbox diehards.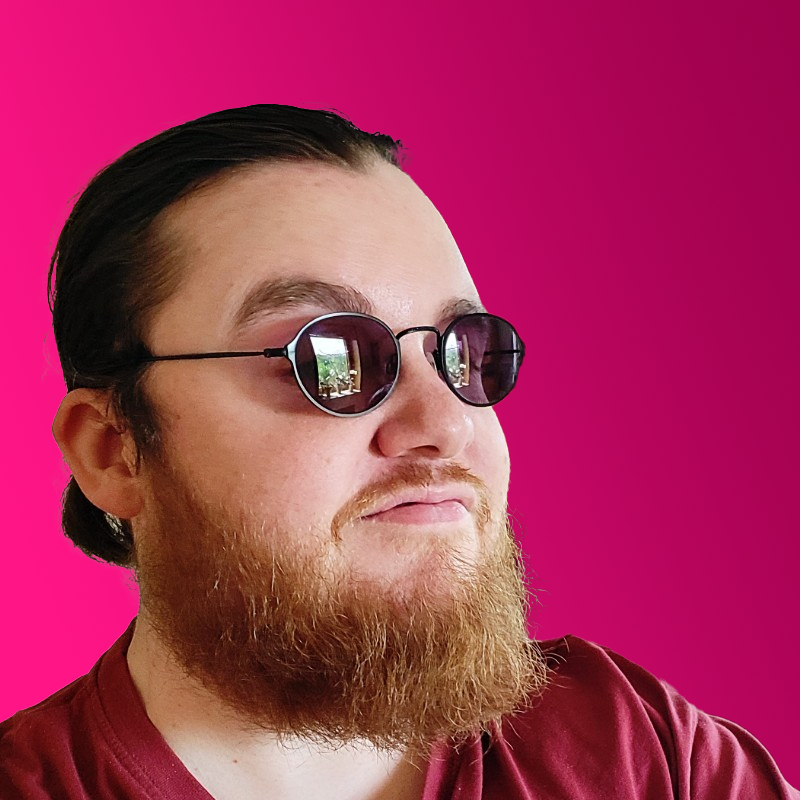 Jez Corden a Managing Editor at Windows Central, focusing primarily on all things Xbox and gaming. Jez is known for breaking exclusive news and analysis as relates to the Microsoft ecosystem while being powered by caffeine. Follow on Twitter @JezCorden and listen to his Xbox Two podcast, all about, you guessed it, Xbox!