6 exciting features that got cut from the Windows 10 Creators Update
For the most part, Microsoft overpromised and underdelivered with the Creators Update. So what exactly did the company cut?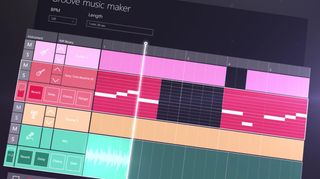 You may or may not have noticed, but the Windows 10 Creators Update is somewhat more a "minor" update than a "major" one, like larger feature releases are supposed to be. Microsoft had a lot planned for the Creators Update (Redstone 2), and while a lot of what it had scheduled for Redstone 2 made it into the final release, a few of the bigger changes did not.
So, what exactly did Microsoft have planned for Redstone 2 that eventually got cut? Quite a few things, a lot of which were shown off in a feature video released by Microsoft alongside the announcement of the Creators Update. Some of those features are more notable than others, such as My People and Groove Music maker. Let's take a closer look at what isn't in the Creators Update.
My People
This is probably the most obvious feature that isn't in the Creators Update. Microsoft announced a few weeks prior to the Creators Update being finalized that My People had been delayed, likely due to the fact that Microsoft engineers were not going to be able to get it done in time for the release of the Creators Update.
My People is a new feature that allows you to pin your favorite contacts to the task bar for quick messaging and file sharing. It has a new popup-like UI that extends from the task bar, so you don't have to deal with any apps when interacting with My People. It's an excellent idea, which is why it's such a shame it was delayed.
The My People feature delay was quite a big blow, because for many people it was the biggest and most exciting feature coming in the Creators Update. Microsoft assures us that My People will show up in the next release of Windows 10, which is currently codenamed Redstone 3. Windows Central can confirm that some of the latest internal Redstone 3 builds include some early My People code, so it shouldn't be long before Insiders can play with this feature.
Groove Music Maker
This is an odd one, because Microsoft didn't actually talk about it. Instead, it was shown for just a second in the feature video for the Creators Update in October last year, and we've not heard or seen anything since. I asked around regarding this feature, and sources claim it's still something that's coming and hasn't been "canceled", at least not yet.
Since it's an app, Groove Music Maker can, in theory, show up at any time, because it doesn't have to be tied to a major Windows release unless it's relying on new API's that aren't available in the Creators Update.
What's peculiar about Groove Music Maker is Microsoft has remained incredibly tight-lipped regarding what it actually is. Hopefully, Microsoft will be willing to comment on this feature at some point this year, perhaps at the Build conference in May.
Improved Notification Center
Here's another feature that wasn't talked about by Microsoft but was briefly shown in the Creators Update feature video. Improvements to the Notification Center were there, with a slight redesign and improvements to the Quick Access area and additional sliders that would make changing things such as brightness a lot more natural.
All of these improvements are missing from the Creators Update, making us think they've been pushed back to Redstone 3. As it currently stands, the Quick Action feature in the Creators Update is the same as it was in the Anniversary Update, and none of the improvements shown in the Creators Update feature video are present.
Some Notification Center changes did make it, however, such as Cortana being able to display hero images in reminders. So not all has been lost. Hopefully we'll see the remainder of the Notification Center improvements make their way to Windows 10 with Redstone 3 in the fall.
Windows Capture 3D
It's rare to see Microsoft showcase Windows 10 Mobile features on stage, but at the Windows 10 Creators Update event it did just that. Microsoft demoed a new app called Windows Capture 3D, which is missing from the Creators Update that's shipping next week. Microsoft says it is still working on it but hasn't given a time frame for release.
Windows Capture 3D, as far as I know, is an app that'll be coming to more than just Windows 10 Mobile, which may be the reason why we've yet to see this app show up anywhere. Regardless, as another touted feature of the Creators Update, it's safe to say this feature has also been delayed until further notice.
Windows Mixed Reality (sort of)
Windows Mixed Reality is a thing in the Creators Update, but as of right now it's mostly just for developers. Microsoft says that Mixed Reality headsets will be available for consumers starting in the fall, which is also when Redstone 3 is supposed to launch. So as it currently stands, for most of the 400 million Windows 10 users, Mixed Reality isn't available yet.
Microsoft did in fact ship working code for Mixed Reality in the Creators Update, so I'm willing to let this one slide.
OneDrive Placeholders
Microsoft said back in 2016 that it was working on bringing back OneDrive Placeholders to Windows 10 and even demoed placeholders working on an old Threshold 2 build. With that in mind, it'd make sense to see OneDrive Placeholders show up with the Creators Update, right? Apparently not.
OneDrive Placeholders are now scheduled for Redstone 3 in the fall, meaning the Creators Update misses out on yet another feature that it really should've had. There's no reason why OneDrive Placeholders couldn't have made their way into the Creators Update, but at least waiting for Redstone 3 means Microsoft will be able to fine tune it some more.
Better luck next time?
A lot of these features were delayed, and it's likely we'll see them show up in the next release of Windows 10 in the fall. My People is a definite contender for Redstone 3, and it'd be nice to see some of those other Notification Center improvements show up too. Of course, there are several new features in the plans for Redstone 3, which I'm also excited to see.
Microsoft is already well under way developing Redstone 3, and we're expecting to hear more about what Redstone 3 will bring to the table at Build in May. In the meantime, what are you most looking forward to with Redstone 3?
Windows Central Newsletter
Get the best of Windows Central in your inbox, every day!
Zac Bowden is a Senior Editor at Windows Central. Bringing you exclusive coverage into the world of Windows on PCs, tablets, phones, and more. Also an avid collector of rare Microsoft prototype devices! Keep in touch on Twitter: @zacbowden.
Some of the most exciting features...

It's really interesting to see them make a video of Creators Update and then when it's released, those features aren't there. And yeah, I also consider CU as a minor update (especially for mobile), so I hope RS3 is gonna be HUUUGGE!

Lol. Go look at Anniversary Update, specially the "Windows INK" part. Almost none of those functions work as of today and not even in Creators Update.

The ink features work fine on my surface tablets, I use them all the time. You can only see them if you are using a pen enabled device. If you are, what functions aren't working? Or were there features that I didnt hear about that? The ink section is rather "thin".

Go re-watch the presentation where they presented the Windows Ink platform. Then go tell me where are for example the Ruler in PowerPoint, how you can Highlight text in word (the Highlight aligns to the text automagically), how you can delete words and even paragraphs in word by strike-through with the pen. And a lot more. Just go rewatch that build session with Bryan Cooper (the guy who lost his Job a couple months ago).

Those are not OS features. Those are Office features not presently coming to fruition. The ability to interact with Ink (and a ruler) is baked into the new APIs. So ask Office group why it is not in their software, not the OS division why Word, Excel, or Powerpoint don't take full advantage of the Windows 10 capabilities.

That is slicing it incredibly thin - they were demoed as OS features, so to excuse the delay on "oops, sorry, that was for Office and not Anniversary" is an Apple-level of "you're holding it wrong."

The Highlight align to text automatically is currently available in office, along with delet words and paragraphs. Once you have updated office you need to go to the DRAW tab and turn on INK EDITOR - these features are then available. Regarding the ruler we saw in PowerPoint - that is a fature of Screen Sketch (Ink WorkSpace) and indeed is an API that needs to be built into other products

RS3 is gonna be the same failure as all the previous ones; I wonder when people are gonna come back down to reality and stop expecting anything good from Microsoft. At least then you are not dissapointed when Microsoft fails to deliver once again as has become so customary under Nadella.

I also think Steve Ballmer was much better!

then why don't you open an Indiegogo campaign to bring back Steve Ballmer and you will pay for his $1 million salary. @BataBole

Lol ok so they announced features and their not ready yet. OH NOOOOOOO! END OF THE WORLD! We can NEVER trust them again.
OMG give me a break.
So, if they didn't tell you about these feature you would think everything is great.
Instead of not telling us Microsoft thought they would show some really cool feature that were still being made and coming in the feature. They are just coming later then you want.
You are just excited to have these features, expected they would come now and their not.
i dont expect it now but expect it maybe in the next update at least. As long as we get the features I'm cool with it.
They do keep coming out with new things and faster then ever before.

So in reality the so called "Creators Update" is really just a "add a few new features to Anniversary and wait" type of Update.

When I review CU from standpoint of build 15063 to redstone. I'll say they have packed it with some features and above all stability. If their thought process is don't release these other new features half baked into production CU release, I'll say that is a good call.

I upgraded to pro version of Windows 10 and then activate the delay update ability. I am going to delay it as long as I can since almost none of the features in the update are of value for my work or recreational activites I wonder ifI could delay until just before redstone 3? LOL that would be great.

I would like to see these features and more included in RS3. But I would not hold my breath waiting for these feature to become reality, MS has a bad habit of overpromising Windows 10 features. They could have done so much more with the Creators Update. I would like to be proven wrong.

at least we got some nice bugs who doesnt love bugs, right?

Haha thank you for my morning coffee laugh.

I'm honestly getting pretty pissed at Microsoft for not bringing back placeholders. I've had to map my OneDrive as a network drive because of this and was hoping to have them back. I'm no longer sure what the point of having the desktop app is anymore.

Why do you not use the UWP App ?

No need to have it stored locally. But the UWP app only works properly for MS Office files.

Ok so it's the same as going to the website?

And almost the same utility as the placeholders. I was a very big user of placeholders, but now that this application is here and getting better and better, I find that it replaces them pretty well.

I have the UWP app as well, and it is nice, but also has occasional bugs and crashes while using it. What bothers me about this lack of care for the desktop app, is that they keep trying to push W10 users to use it. That, and coupled with how they integrated into each build is why I'm so confused here. It just doesn't make sense to keep neglecting it.

except easier and faster.

Come on, using the UWP version of OneDrive and using nothing is the same.

"Coming soon" right Microsoft

One of the best features of windows 8. Now i am using onedrive less and less because the lack of this feature.

the desktop app works identically to every other cloud storage desktop app. the UWP on the other hand at least offers access to the files that aren't synced, so there's that.

From all of these, placeholders are the ones that hurt the most.

Exactly. And wasn't the reason we didn't get them that they merged an older version of OneDrive into the Windows 10 RTM build? The newer one supported placeholders but never got merged back in?

i thought it was originally dropped because it caused issues for low-storage devices. placeholders still take up space and as people put more and more in there, it was going to be a headache for those with low-storage. i guess they couldn't easily make it a on/off type feature, so they simply removed it first. maybe they thought no one would miss it? i dunno. i've found that while i liked it, i don't actually miss it as much as i originally thought i did, but in the end, i'd still rather have it then not.

Nah, those placeholders take up zero space. They're just symbolic links or something. If I remember correctly, if a downloaded file, after a period of no usage, would automatically be deleted

nothing takes up zero space. they were each about 1KB in size. moreover, when researching that information (which took all of 2 or 3 seconds), i came across apparently another reason they originally dropped placeholders. it wasn't solely storage but also they weren't actually integrated at the filesystem level, so not all APIs and applications were compatible with them. so they pretty much had to re-think the whole implementation not only to address that issue, but also keep selective sync a reality for those with low storage devices.

I am missing some apps every day with my beautiful 1520 Windows Phone. Some app not working or crashing.. No updates..

I have the same problem on my win10 phone. My app is missing so go to the store and it says it's installed, but it effing isn't. Its about 8 apps I've lost so far. I'm thinking Galaxy (for my next phone in 2 months time) not the one that might run windows 10 though because that would be stupid.

The Creators Update for PC and mobile is a shame. Only the night mode and the tile folders are really good.

Indeed. It is hardly acceptable to call it The Creators Update because MOST of the features were left out. I was super excited to get it after the presentation, now simply don´t care. Even Paint 3D was a let down after trying to use it. Shame on Microsoft, once again.

The best thing for me is improvements to edge. It is so much faster now! Doesn't freeze and lag that much as it used to do.

is game mode working in creators update?

yes it is but still not really that usefull.

That's incorrect. It's meant not to increase framerates as much as eliminate stutter when playing games. It also decreases the amount of GPU utilization from programs not in focus when running a game, so that could help framerates slightly, but this is unlikely because people don't usually have such other programs open while gaming.
My computer used to have a lot of problems with stutter in all games, where it would freeze for split-seconds every once in a while and my cursor would run off my primary monitor onto another even while actively playing Overwatch. Game Mode has fixed all of these issues since I updated to the Creators Update.

yeah that's nice. I use gamemode in every game. I don't expect better framerates. But most of the time the framerates are even lower with gamemode. Even the lowest fps decrease.

Microsoft is complete TRASH! Windows is complete trash. They always promise something, then they cut everything... You suck MS! :)

I wish I didn't agree with you. But W10 is a garbage OS. So many half measures. So many things made better at the expense of other things made worse. So many bugs. It keeps changing, but it's not really getting better.

It keeps changing, but it's not really getting better.

True words.

Why do You use it then? Use something better, no problem.

Decaf is really good....just saying.

Moo Moo said the Decaf's mother

They first did this on windows10mobile, now they try again on windows10, they are pushing windows users like me to turn to Mac

You can, but it's a really good bet that the grass is not greener, just more expensive.

Yeah, because Apple devices are so much more expensive than Microsoft's offerings.

Microsoft is not the only company to make Windows devices.

Something got under-delivered with Microsoft under Nutella? Get out. Someone needs to put the pressure on this company to dump him and fast. He may have made them a fast buck, but that is easy now a days. The real CEO's have their companies set up for the future, and with Android passing Windows as the most used OS on the web and Microsoft having no game plan for the Mobile sector under this guy, the future is starting to look dark.

I refuse to believe anyone is this dumb, is this a parody account or... what?

Nope...its true...Nutella is this dumb.

If you are into the cloud, the he's been you CEO. If you are into anything else, he's really devastated MS' reputation. Windows, Mobile, XBox, all are floundering. I am hardcore in the MS ecosystem, but I think I will be bailing. Just too many glitches.

The cloud is a dime a dozen while more and more players are getting and cheaper so they undercut the other ones out. If you think cloud is going to keep this company afloat, you are nuts.

In the near term, yes, no one will make any "serious" money in the cloud. That said, I expect we'll see a whole lot of consolidation in cloud in ~3 years' time, and the market will winnow its way down the usual 2-4 big players, who will reap tremendous profits. MS is clearly betting the company on being one of those survivors.

If you're into the Cloud then I say go with AWS. Amazon are slaughtering Microsoft in the cloud space. The way microsoft handles their customers with their own software/platform will mean that soon they will provide their own services on AWS that are superior to their own Azure platform. And yeah, Nutella is useless and dumb! He should be sacked!

Yep. And that's all we hear from Nutella. And I've been saying since day one that cloud is going to be a dime a dozen business...but hey, this CEO is a genius.

Shatya Nutella just cares about short term share prices. Hopefully long term investors start to put pressure on him so that we can get a replacement.

If they dont ger home out fast and get someone in who is serious about figuring the Mobile sector out, this company will be gone in a decades time.

All Hail Phil Spencer!! :)

You can talk all day about Andriod, I have Android Tablets and they suck.
You can't do anything with them. They are glorified fisher price toys.

Mobile starts and ends with Phones. So talking tablets is pointless.

Ok, we can talk phones to. And again, I have Andriod phones and an iPhone, not impressed.
Apps, needed? or Wanted? there is a difference. Windows Phone 10 950, The apps I need are there, the apps I want? not so many, but I don't Neeed them. As for Creators Update, not as big a deal as everyone wants to go off about. I have Wn10 on all my PC's and no issues, at all, on any of them. The cut features would be nice, but are they Neeeeeeded? No. Think some people just like going off the deep end for no real good reason.

Have no clue what you are saying. Lol

For God's sake, how hard was placeholder's really? The rest are mild letdowns as they are features we never had, but that's something that I relied on for low storage devices and have angrily missed for what, two years now?

If Microsoft under Nadella wasn't dragging their feet, they wouldn't be moving at all.

"For the most part, Microsoft overpromised and underdelivered with the Creators Update." Isn't that the usual.

Don't forget... Microsoft releases new Samsung Android phone... wha? New app released for iOS 🙄 . They are making it easier to hate on them, and harder to defend them. Releasing a Creators Update without the creator doesn't help...

They are making android apps because everyone likes their apps . Everyone Starts using in android os. With the release of surface or mysterious phone they will stop support to android apps ultimately people will face the crisis of Microsoft apps and they look forward to search those Microsoft apps that are found only in Microsoft mysterious phone. Automatically people will migrates towards windows mobile.

Then whats is the creators update that people will get excited?

Gaming in creators update is way better than previous versions. Gaming is actually possible on Surface now. In general it has improved how we consume other peoples creations on Windows. NIght light, Better settings interface, Major improvements in how Windows uses and manages resources (which to me has been the main reason). All the missing freatures were nothing major to windows tbh and most can still be added if found still viable.

Redstone 2 The "coming soon" update.

Sooo, most of the features that allowed users to be creative are missing from the creators update? If that isn't the most Microsoft thing ever, I don't know what is.

Everytime features get delayed or pushed back, it causes future new features to be pushed back and delayed. So we can expect this cycle to continue as it clearly seems like Microsoft is overloaded. So anything they originally had planned for Redstone 3 will be also delayed. Might as well expect the worst and be surprised than expect the best and be dissappointed.......again.

Microsoft at least should release an update to allow surface pro4/surfacebook to use surface dial on screen as a compensation. It's so ridiculous that a creator update has nothing to do with creative function.

I'm assuming you dont create and havent used it for long. Even Consuming creations is better after this update. I am saying this after using every build in fast ring since beofer win 10 realeased.

I get the feeling that a lot of the features (My People and the imporoved action center) were cut/delayed as a result of the change to CShell as the new standard shell.

But Microsoft hasn't really made the change complete yet, they've just started laying out the groundwork. There's still a lot to be done to make CShell complete.

A Good Clipboard Manager Please!!!

They still have bugs to fix. I'd like a Redstone update where they have bug after bug smashed so I can quit dealing with weird quirks and bugs.

Nutella with his cloud focus. What a disaster. Everything got less cloudy. Less storage, no unlimited photo storage like google photos, a crappy onedrive experience on desktop, because no placeholders, incredible ****** sharing user interface and god what else. For most functions in onedrive you have to launch the browser rofl. Sharing should at least be done in the file explorer. This annoys me for years. Microsoft won't learn. Others will take over. Yes, Android and ios. Move your ass Microsoft! It's time to wake the hell up.

what forces you to launch the browser? do you have the UWP app installed? i rarely go to the onedrive website and i don't have everything synced to my PC either.

Using the 'old' desktop file explorer when you want to share files or view shared files... You have to use the browser. For example right click a file and click share and then it launches the browser. And you're unable to see what's shared with you and what you have shared with who. The UWP does this better but is terrible to use as a file explorer. They are like split worlds.

Just a highlight of the continued failure that is Microsoft under Nadella. Now its not just the mobile platform, but the deskop is starting to take serious hits as well.

For Redstone 3 I am looking forward to 1. Fit and finish of the tablet experience (lagging behind 24 months).This includes the new changes, amongst others, to the action center mentioned in this article. I think the start menu and live tiles need to have their featureset completed too. Major necessary changes here are support for editing multiple live tiles, support for pinning more filetypes as live tiles in all available sizes and improved personalization of color, transparency and more live tile sizes). 2.Also looking forward to MyPeople. I do not see value of it becoming a function of the taskbar. For the mobile and tablet experiencing I believe the experience would be better if it was a function of the app and an interactive live tile. This would I think also help it be more feasible to make the experience consistent and achievable with 10 mobile, perhaps even with the compisable shell. I hardly use the taskbar any more to pin items, only for the back button. I use the people app a lot. The live tiles are convenient for easy acces. I think with multiple mypeiple contacts the taskbar will get too overcrowded to be finctional. I think ot being a function of the apo and live will provide a better flexibilty and workflow, even better now with the folder tile support. As with Groove music maker we were also promised with a rebooted movie maker. Wouldn't be surprised if both were annouced as a package deal and release in due time.

I'm hoping Redstone 3 will bring CShell, 64-bit for Mobile, Action Center improvements, bringing Mobile up to par (like Night Light, which has actually been promised), and Neon.

Maybe it is for Creators update but not this one. Maybe there is a Creators Update 2

Parusikic, your neighbour was rich so he could buy a infiniti laptop.

Classic MS over promising again. Please see http://www.windowscentral.com/universal-windows-platform-pointless-witho... as it applies nicely. Microsoft always has a ton of potential, and the MS towards the end of the Ballmer era, early Nadella era (probably because of projects Ballmer put into effect before he left) was the best MS as they made promises then that they seemed to carry out. Now we have a lot of those being broken down, and returning to the classic MS, of over promising features then cutting them last minute. The start of it was probably the Surface Mini being cut, and now defining features that helped WP8/7 become differentiating platforms are being cut. Might as well just focus on Azure and Office now.

Apparently of "creators update" has only the title

Don't you mean ' Apparently 'creator's update', title only has?

Honestly, with the place holders again? I don't know why I even bother hoping. So many people have asked for this yet it keeps getting delayed.

I just want MS to fix all the still present bugs since day one of Windows 10

At this rate we'll be lucky if 3 of the 6 make it into Redstone 4

without them, CU is just a regular bug fixes!

Especially sad about the music maker. Was really looking forward to a native music editing app

Generally speaking, all the features I care about are removed, and just the features I don't care about much are still there.

Microsoft should collaborate with Cakewalk or Image-Line for the Groove Music Maker app.

Except for the notification center changes, I'm ok with all of the other features not being included.

Why bother calling it the "creators update" when they left out all the creativity? Typical microsoft, over promise, under deliver!

Improved Notification Center is what I wanted. :(

What's the point of them rushing to release this upcoming update, when most of the things people wanted aren't present? I would rather them just put it off till Autumn, and release it as one mighty, exciting, useful update as opposed to giving us this current relatively boring update.

why would you hold back other improvements?

I really hope Groove Music Maker is real. I've been envious of Garage Band for years.

They cut two "creator" features, therefore making the name less meaningful...

microsoft failure in presenting creator update

Basically, they cut out everything which makes Creators Update to update for creators.....

So of the features we were most excited about, which ones have made it in the CU?

The Onedrive crap is reason #17 I stayed on Windows 8.1. Onedrive in 8.1 works as it should.

I have been in software development for nearly 30 years. Nothing nearly as complex as an OS, but the same rules apply. The mantra has ALWAYS been: On Time, Bug Free, Feature Complete. Choose 2.

6 exciting features that got cut from the Windows 10 Creators Update. For the most part, Microsoft overpromised and underdelivered with the Creators Update. So what exactly did the company cut? And this surprises YOU how ?????

More and more, it feels like having cheesecake. Wothout the cheesee. Or the jam. Or whatever sweet ingredients are there. It's been two years since Windows 10 launched and most of the exciting features are still missing.

Hopefully the UI gets a total rehaul in the near future. The creators update is kinda underwhelming with thes features and Microsoft needs to bring back the Zine name. Metro needs to make a serious come back.

Meh, I wasn't expecting anything. 99% of Windows 10 users weren't expecting anything. Only a few people and tech journalists were actually disappointed.

I want to see an updated Windows Movie Maker!

Love the improvements to the notification center. Would actually be useable for more than notifications.