6 exciting features that got cut from the Windows 10 Creators Update
For the most part, Microsoft overpromised and underdelivered with the Creators Update. So what exactly did the company cut?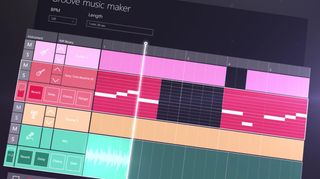 You may or may not have noticed, but the Windows 10 Creators Update is somewhat more a "minor" update than a "major" one, like larger feature releases are supposed to be. Microsoft had a lot planned for the Creators Update (Redstone 2), and while a lot of what it had scheduled for Redstone 2 made it into the final release, a few of the bigger changes did not.
So, what exactly did Microsoft have planned for Redstone 2 that eventually got cut? Quite a few things, a lot of which were shown off in a feature video released by Microsoft alongside the announcement of the Creators Update. Some of those features are more notable than others, such as My People and Groove Music maker. Let's take a closer look at what isn't in the Creators Update.
My People
This is probably the most obvious feature that isn't in the Creators Update. Microsoft announced a few weeks prior to the Creators Update being finalized that My People had been delayed, likely due to the fact that Microsoft engineers were not going to be able to get it done in time for the release of the Creators Update.
My People is a new feature that allows you to pin your favorite contacts to the task bar for quick messaging and file sharing. It has a new popup-like UI that extends from the task bar, so you don't have to deal with any apps when interacting with My People. It's an excellent idea, which is why it's such a shame it was delayed.
The My People feature delay was quite a big blow, because for many people it was the biggest and most exciting feature coming in the Creators Update. Microsoft assures us that My People will show up in the next release of Windows 10, which is currently codenamed Redstone 3. Windows Central can confirm that some of the latest internal Redstone 3 builds include some early My People code, so it shouldn't be long before Insiders can play with this feature.
Groove Music Maker
This is an odd one, because Microsoft didn't actually talk about it. Instead, it was shown for just a second in the feature video for the Creators Update in October last year, and we've not heard or seen anything since. I asked around regarding this feature, and sources claim it's still something that's coming and hasn't been "canceled", at least not yet.
Since it's an app, Groove Music Maker can, in theory, show up at any time, because it doesn't have to be tied to a major Windows release unless it's relying on new API's that aren't available in the Creators Update.
What's peculiar about Groove Music Maker is Microsoft has remained incredibly tight-lipped regarding what it actually is. Hopefully, Microsoft will be willing to comment on this feature at some point this year, perhaps at the Build conference in May.
Improved Notification Center
Here's another feature that wasn't talked about by Microsoft but was briefly shown in the Creators Update feature video. Improvements to the Notification Center were there, with a slight redesign and improvements to the Quick Access area and additional sliders that would make changing things such as brightness a lot more natural.
All of these improvements are missing from the Creators Update, making us think they've been pushed back to Redstone 3. As it currently stands, the Quick Action feature in the Creators Update is the same as it was in the Anniversary Update, and none of the improvements shown in the Creators Update feature video are present.
Some Notification Center changes did make it, however, such as Cortana being able to display hero images in reminders. So not all has been lost. Hopefully we'll see the remainder of the Notification Center improvements make their way to Windows 10 with Redstone 3 in the fall.
Windows Capture 3D
It's rare to see Microsoft showcase Windows 10 Mobile features on stage, but at the Windows 10 Creators Update event it did just that. Microsoft demoed a new app called Windows Capture 3D, which is missing from the Creators Update that's shipping next week. Microsoft says it is still working on it but hasn't given a time frame for release.
Windows Capture 3D, as far as I know, is an app that'll be coming to more than just Windows 10 Mobile, which may be the reason why we've yet to see this app show up anywhere. Regardless, as another touted feature of the Creators Update, it's safe to say this feature has also been delayed until further notice.
Windows Mixed Reality (sort of)
Windows Mixed Reality is a thing in the Creators Update, but as of right now it's mostly just for developers. Microsoft says that Mixed Reality headsets will be available for consumers starting in the fall, which is also when Redstone 3 is supposed to launch. So as it currently stands, for most of the 400 million Windows 10 users, Mixed Reality isn't available yet.
Microsoft did in fact ship working code for Mixed Reality in the Creators Update, so I'm willing to let this one slide.
OneDrive Placeholders
Microsoft said back in 2016 that it was working on bringing back OneDrive Placeholders to Windows 10 and even demoed placeholders working on an old Threshold 2 build. With that in mind, it'd make sense to see OneDrive Placeholders show up with the Creators Update, right? Apparently not.
OneDrive Placeholders are now scheduled for Redstone 3 in the fall, meaning the Creators Update misses out on yet another feature that it really should've had. There's no reason why OneDrive Placeholders couldn't have made their way into the Creators Update, but at least waiting for Redstone 3 means Microsoft will be able to fine tune it some more.
Better luck next time?
A lot of these features were delayed, and it's likely we'll see them show up in the next release of Windows 10 in the fall. My People is a definite contender for Redstone 3, and it'd be nice to see some of those other Notification Center improvements show up too. Of course, there are several new features in the plans for Redstone 3, which I'm also excited to see.
Microsoft is already well under way developing Redstone 3, and we're expecting to hear more about what Redstone 3 will bring to the table at Build in May. In the meantime, what are you most looking forward to with Redstone 3?
Get the Windows Central Newsletter
All the latest news, reviews, and guides for Windows and Xbox diehards.