Here's what's been fixed and what's broken in Windows 10 build 14951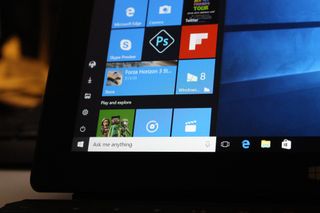 A fresh preview build for fast ring Insiders on Windows 10 PC and Windows 10 Mobile is here, and alongside this release comes the usual batch of fixes to be aware of. Of course, as with all new Insider builds, this latest release comes with some known issues worth considering as well. Here's the breakdown of what's new in Windows 10 preview build 14951.
Improvements and Fixes for PC
We fixed the issue causing PCs that are capable of Connected Standby such as the Surface Book and Surface Pro 4 to sometimes bugcheck (bluescreen) while in Connected Standby.
We fixed an issue resulting in Forza Horizon 3, Gears of War (and some 3rd party games) failing to install from the Store with the error code 0x80073cf9 when the system's app install location was set to drive with native 4k Sectors (or 4k sector sized drive).
We fixed an issue resulting in larger Store games such as ReCore, Gears of War 4, Forza Horizon 3, Killer Instinct and Rise of the Tomb Raider possibly failing to launch. We fixed an issue where the console window (which hosts Command Prompt, PowerShell, and other command-line utilities) might not snap correctly to the inside edges between two monitors with different DPI scaling.
We fixed an issue where all agenda items in the taskbar's Clock and Calendar flyout were using the primary calendar's color, rather than matching their respective calendar's colors as selected in the Outlook Calendar app.
We fixed issue where the Add PIN button in Settings > Accounts > Sign-in Options was sometimes unexpectedly greyed out for domain-joined devices.
We fixed an issue resulting in Groove crashing if you tried to reorder the songs in a very large playlist.
We've updated our migration logic to now include custom scan code mappings. That means that going forward from this build, if you've used Registry Editor to remap certain keys (for example, Caps Lock key to null), that change will persist across upgrades.
We fixed an issue Insiders may have experienced resulting in Adobe Photoshop Express crashing after clicking on the 'correct' button when trying to edit a cropped image.
We fixed an issue resulting in .csv or .xlsx files downloaded from Microsoft Edge sometimes unexpectedly appearing to be locked for editing by "another user" when SmartScreen was enabled.
We fixed an issue where enabling the RemoteFX adaptor for a Virtual Machine would result in it failing to power on with the error 'Unspecified error' (0x80004005).
Improvements and Fixes for Mobile
Following feedback discussing French punctuation rules, we've updated our French keyboards (with the exception of French (Canada), for which these rules don't apply) to now add a space both before and after when using two-part punctuation marks, such as the semi-colon, the colon, the question mark and the exclamation mark.
We fixed an issue resulting in the Camera shutter sounds entry missing from the Sounds Settings page via Settings > Personalization > Sounds.
Known Issues for PC
Signing into apps such as Feedback Hub, Groove, MSN News, etc. with your Microsoft Account if you sign out or get signed out of these apps will not work. If this happens to you and you cannot sign in to Feedback Hub, you can send us feedback via the forums.
You may experience a crash while using the protractor in Sketchpad – we're working on a fix.
If you have a 3rd party antivirus product installed on your PC – your PC might not be able to complete the update to this build and roll-back to the previous build.
Known Issues for Mobile
Signing into apps such as Feedback Hub, Groove, MSN News, etc. with your Microsoft Account if you sign out or get signed out of these apps will not work. If this happens to you and you cannot sign in to Feedback Hub, you can send us feedback via the forums.
When rebooting a phone on this build and Build 14946 from last week, the device appears to get "stuck" on the blue Windows logo screen during the boot cycle. We have identified 2 bugs causing this issue and working to check in fixes soon. However, being "stuck" is only temporary. Depending on which device you have, your phone may be in this stuck state for 20-30 minutes, but it will eventually progress to the Lock screen. There is no permanent impact from these 2 bugs, just an unexpectedly long boot time. Please don't reset your device! It'll take longer to reset the device than it will to wait for the boot cycle to complete.
Excel Mobile will freeze after adding sheets and eventually crashes.
Insiders who have configured a data limit on their phone may get into a state where they receive frequent notifications about having exceeded this limit. To resolve the issue, please go into Settings > Device & Network > Data Usage and remove and recreate your data limit settings.
That's all for the fixes and known issues in build 14951. For a full rundown of what's new, be sure to check out our full Windows 10 build 14951 post!
Dan Thorp-Lancaster is the Editor in Chief for Windows Central. He began working with Windows Central as a news writer in 2014 and is obsessed with tech of all sorts. You can follow Dan on Twitter @DthorpL and Instagram @heyitsdtl. Got a hot tip? Send it to daniel.thorp-lancaster@futurenet.com.
Seeing this known PC issue makes me pass as it sounds this build will still also screw up once a 3rd party AV/Firewall is installed: If you have a 3rd party antivirus product installed on your PC – your PC might not be able to complete the update to this build and roll-back to the previous build.9

I'm passing too on this one. The sign in issues are not good. Can't believe. They would let something out with that issue

I agree, this is the first build I've ever passed on and I never thought I would. Imagine all those who are updating without checking.

If you rely on any feature or software, you don't belong on the fast ring. If you do it anyway, you're playing with fire and its your fault if you get burned. It's clearly stated in the agreement that this is not for production means, its not for primary devices. the thing isn't even a completed OS. if the OS accidentally deletes all your data, it should not be a problem for fast ring insiders. if it *is* a problem, it's *your* problem.

Cool! I'm playing with fire :) Always knew I was a pyromaniac!

How stable is this build???

If you don't want to have bugs, then I suggest you get out of the insider program. Developers often disable features while working on something related to make testing easier, because they are in the process of rewriting some code, or remove incompatibility with other new code. If you are unable to handle features like this temporarily not working, then I suggest you get out of the insider program, and at least switch to the slow ring rather than fast.

This isn't just a bug, this completely screws up the OS.

Then you do not install the fast ring. Easy. Simple. I don't understand why this is so hard, people. They tell you not everything will work, so you install and then whine and complain about not everything working.

I've been in the fast ring for ages, so I am more than well versed with what it is. Now, 14942 and 14946 were severely broken due to a change in SVCHOST memory allocation. An OS that kills the usability of AV/FW programs isn't the way to go forward with.

I've been on fast ring since the beginning also, this is game breaking... We can participate with the newest and choose not to if a build doesn't have what we want to be without... That's why they share the changelog.

You use 3rd party AV software, I do not. What you are saying is that they should hold up the fast ring until they fix the problem that you have a problem with, but for me where this will not impact me I should not be allowed to have this? Selfish much?

What?!? That's what you get from the word and definition of pass? I don't use 3rd party AV, and no one is saying they should hold up. You need to check yourself, nohone.

Obviously those issues won't be there when RS2 goes to production....Insider Builds aren't meant to be used on your work machine that MUST work - Yes some of us do that but you need to accept the risk and have a backup in place.

Dude, leave this chat. No one is whining except for you...

Make me leave. Just as it is, thankfully, not up to you to decide how and when Microsoft should release their code, it is not up to you to decide to tell me to leave.

What are you even talking about? Educate yourself please.

He says he isn't installing, so how is he installing, then whining? Stop being a fanboy.

Download not starting. On mobile, What's the issue?

Yes, I had the same issue on my build 10.0.14946.1000
My solution is to roll up at Windows phone 8.1
Build 10.0.14946.1000 has updating issues.

I'm having trouble on mobile as well. PC is installed and no issues so far. Can't get my 950 to download.

If your machine relies on *any* feature, third-party software, first-party software, hardware, or anything for that matter, you do *not* belong in the fast ring. Anyone on the fast ring should be completely prepared to hear Microsoft say, "Sorry, we screwed up. You need to do a complete wipe of your machine right now or it'll slowly eat your brains." If you're not capable of losing *any* feature or ability, you do *not* belong in the fast ring. You can risk it, fine. But to complain about some problem and say that's why you're skipping it? Just say you're skipping it. Don't complain. The complaining is the problem. If you complain, it means you don't understand. Anything running fast ring should be willing to lose all its data at a moment's notice. If its not, you're playing with fire and its your fault if you get burned.

Downvote this guy, I assume that's who I get a downvote from... That's just belligerent. I upvoted you from the negative 1 Herbert Ackermans.

Oh no, I expressed my opinion that you are whining and complaining by downvoting you, and so I am belligerent? I have at least three downvotes, so people are being belligerent and abusive to me. My fragile feelings are hurt and I demand that it stop now. Grow up, grow a pair, and cope with it. Your bio says that you are studying programming. I can't wait until you release some software so I can sh!+ all over it and tell you that you shouldn't have released your software until I decide it is OK to.

You are belligerent and nasty. You didn't express your opinion in a manner that wasn't directed at others who expressed their opinion. Your opinion had "you" in it multiple times which means you are saying it to people, not expressing an opinion. Educate yourself.

Why? He is right isn't he, he didn't say anything offensive. he was responding to someone whining about "how could they..." bla bla. They obviously _have_ let something non perfect out the door, as well, its..... a beta program :/ People really can't complain too hard about bugs. I like to geek out on new stuff, but for my work / core machines I won't put them on the insider track - I just want them to work. I just break my other phones and PCs :)

It's the demeanor and attitude. You appreciate the way that guy speaks to your fellow community members? So you support that kind of "expressing of opinion?"

This isn't the YouTube comments section. Just be respectful of other commenters. Plain and simple

It's 3 builds, and the problems have been much reported. Microsoft should drop the SVCHOST change and work on it internally before releasing it again into the fast ring.

Or as is the point of the insider program, they release the change that's probably staying and force AV programs to fix themselves. You have the choice to not update till this is fixed (by MS or the AV producers) and you're within your right to state that this update has this bug/inconsistency. But you are not entitled to tell MS that they shouldn't have released this, they should have and you agreed to this when you joined the fast ring.

@Guy_De-Siguro, I think that's an important point -- this could be a security improvement that changes certain access rights available to AV programs as part of making Windows generally more secure. That would require an update by the AV makers and Fast Ring code should reveal that so developers can make changes. IF that's the case (do we know?), then Microsoft is certainly doing the right thing in releasing it with this known "issue" so that the third-party dev's can update their AV system (or anything else) and be ready for the final release.

Remember the Anniversary Update? That broke almost all antivirus applications. The smart companies fixed it prior to it coming out. The others complained and left their customers hanging. It's not Microsoft's job to make sure their software is 100% backwards compatible. You do that and you get bloat.

I like the SVCHOST changes, I updated right away. Awesome build! I am providing positive feedback to Microsoft and encouraging them to keep the changes and to make more :) Enjoy complaining!

Your statment is stupid sorry

It's not supposed to be a stable release.

Slow Ring is best to avoid these kinds of issues. I'm only getting fast ring builds on a Lumia 435 at the moment. My other devices (both PC and Mobile) that I use daily have been put back to Release Preview until the core changes have been made and things even out

When they have ZERO testers left what do you expect?

You become their beta testing *****, with 0 pay.

But then you wont get the new French punctuation!!!

LOL
finally French punctuation...
I can't live without...

hello, i am 3 for 4 on the known issues for mobile (excel, freezing phone in previous build, msa account), new win? last weeks build gave me all kinds of problems, this build wont even download. #insiderlife

Not downloading here either, stuck at 0%
Lumia 950XL

You're probably better off not to.

I'm only getting it on my test device, which is a Lumia 435 at the moment. I am staying off fast ring on my daily driver devices for the time being so agree best to leave it for now. The thing which is harder with Mobile is once the update has started downloading there's pretty much no going back, where as on PC you can just clean up any Windows Update files and back out.

Sadly, me too... No downloading here

Plug your device to charger

Won't help. I'm at 66% and charging. Download stuck at 0%. Also checked I've more than 10GB free space
950XL.
EDIT haha, it just started downloading while I was writing this comment. Was at 0% for good 10 minutes

So did this worked for you

Download + install took ~30mins. So far so good.
My phone was charging when I started so that wasn't probably the problem. Maybe just servers under heavy load? Though my surface 3 updated normally at the same time

Hello. Were you already running the previous fast ring build and then updated or did you switch to fast ring from a different ring?

I switched to slow ring last week because of the mention about language packs but I was on the fast ring until that

For me it's been sitting at 0% for a couple of hours now

Ditto, also updates for OneNote, Word, PowerPoint and Excel are hung too.

Same here. Left it on all night and still at 0 this morning 950XL.

Snap 950xl not downloading despite being charged

Can't risk getting signed out of groove, not taking this one.

Yea, this would disable my entire vehicle music entertainment and any movies or shows at home! Wow this is bad!

Even tho its not as good, there's still the web app

Hmmmm, i didn't even think of that. I have yet to try out the Groove web app on my phone. Think I'll give it a shot

I assumed from the wording that you obviously can't sign back in but think the changelog should have stated it specifically. I can probably resist fast ring on my 950 until Windowed/Snapped apps comes out for Continuum, then I may need to switch back and give it a go. I always keep 1 phone on Release Preview and one on fast so I can test apps on the current build, right now my main device is on Release Preview and running pretty well - Still the odd bug even on this lowly ring :-p

probably shouldn't use fast ring for something that important...

My outlook/hotmail still not working 640xl.....14 + days.....wtf

Reset it. Mine didn't work either on 640 XL. But it is working now

Reset it. Mine didn't work either on 640 XL. But it is working now

I've got a new (not new) Lumia 535 to test insider builds. I'm really happy now. Can't wait to get back home tonight and give this build a try!

What build have you actually? 10.0.14946.1000 - ? I also had a Lumia 535 and I had issues with updates to newest build. Update function dosn't work. I

Can someone speak to the stability of this build? I want to hop into the new ring soon because of the new app updates and features but I don't want to ruin my daily driver.

No don't. Use slow ring if you do want that.

Slow ring doesn't have the new app updates so I'll just stick with RP right now

Yea not the newest update. But the slow ring has newer than RP.

Better stick with production/slow ring mate the latest builds have been quite unstable

Anybody else sending duplicate text messages when responding from the notification?

I'm gonna test it in Virtual Box, not taking chances

And no fix for MMS on the Icon... Dang Posted via the Windows Central App for Android

this new update suck,s so much that it won,t update....LOL stuck on 0%

I may actually skip this build depending on what's new if there is anything new. I'm one of those people who prefer to be able to actually sign in and test out prerelease apps.

Judging by the handbags swinging, you aren't allowed to skip it ;-). I too will skip as I use excel through continuum a lot in meetings. I can't end up being signed out. Those are my reasons for skipping. So there you go Mr nohone, I am also supposed to give up being an insider, is that correct?

No? Nohone never said you should give up just because you have an issue with a build. He said you should give up if you were complaining that MS released buggy build, because that's kinda the point of the insider program.

Are you using a Wired Dock or Miracast during meetings? I don't think I could ever rely on Miracast for anything important considering how unimpressed I've always been with the tech. It's awful on cheaper dongles/TV's but that is to be expected. It works a lot better with things like the MS Wireless Display Adapter, but even then I will struggle to wirelessly display a full movie without it messing up. Had my Surface Pro 3 (and later tried my phone) right next to the Wireless Display Adapter at the weekend and it still stuttered randomly, sometimes ran for ages smoothly but would then fall way behind what was actually being shown on the device. I hope there's a new Miracast 2.0 soon that is more reliable.

See you actually understand the point of insider builds. You don't have the snotty attitude of others on here that think Microsoft should bow to them and only do what they say. That's not the attitude you have. You are reasonable, see the changes are not of what you would like to see and that you probably won't be able to handle them and so therefore are skipping. Perfectly logical and reasonable. That's a big big difference from others. ​Btw I don't agree with nohone and the way he was responding to others. But it is beta software, it will have bugs, and does have bugs, and if you can't handle it and only come to complain, then perhaps insider is really not the best thing for you to be using. That's where I stand on it and my own personal opinion.

Stuck at 0% downloading is all the warning I need to stay away from this build.

Desktop installing update now. 950xl stuck at zero % since announcement. Multiple reboots had no effect. Hmmm.

In addition to the problem with third party antivirus programs (which I don't use), I found that the Resilio (BitTorrent Sync) service also kept the last couple builds from finishing installing. Once I disabled the service, all was well.

I think I have been experiencing the Groove large playlist crash, so that is good that it is fixed. Guess I will know after the update. [Edit: Or maybe not... update is stuck at 0% for the last 30 minutes]

Still no fix for 3rd party AV installations? It's becoming clear MS wants all to use their own Defender. It's a pass on this build as well for me.

Thanks for the downvotes, Defender users!

Anytime :) ​Us Defenders must defend our product! FWIW, what AV do you use and why do you find it superior to Defender?

So you really think this "known issue," that's only a problem for those on the fast ring, is a plot from MS to force everyone to use Defender?

Installing fine on my Lumia 950XL

I can't get it to install on my 950XL either, been at 0%, multiple reboots. Plugged/not plugged, etc.

I'm sticking to production builds for awhile

My Lumia 950 XL stuck at "Downloading updates 0%"
Wife's Lumia 950 similar. Have switched off and restarted but same.
Looks like we have a problem MS.

Same. 950XL currently "stuck" @ 0% for 45 minutes so far.

4 hours for me. Yawn...Zzzzzz

Me too. Lumia 535. Now I roll up my phone to using https://support.microsoft.com/en-us/products/mobile-devices

I'll not install this build on my L650.

You can't, it won't let you.

What's about power consumption??

That screen tearing bug and flickering bug still isn't fixed for LUMIA 830

So far latest build loaded and running fine on my SP4 and my Lumia 930.

Fast Ring has been a disaster on the HP x3. My phone is virtually unresponsive and it takes 20-30 minutes to restart the device. #neveragain

This soon after a big public release (Anniversary Update) I always recommend going back to Release Preview for a while, you get bug fixes a few days/weeks in advance of production - Eventually fast ring evens out and becomes very reliable.

you actually bought that phone :)))? Don't get me wrong, the device as HW is fine, but paying that much for a broken junk OS...

Build not showing up on PC for me. Anyone has the same issue?

Anyone have issues with mobile stuck at zero?

https://twitter.com/NorthFaceHiker/status/788882605684830208

I changed to Slow, and suspended for 5 days.

For 6 hours, I was stuck at 0%

Mee to. Lumia 535 10.0.14946.1000 My solution: https://support.microsoft.com/en-us/products/mobile-devices

I haven't been able to update since 14393 despite fitting new hard drive and reinstalling Windows 10 always crashes at final 87% on my desktop. My Laptop had no such problem.

Download media creator tool, and run setup. Choose upgrade, and let it check for updates.

been there done that and everything else!

After a recent update the power button and volume buttons on my surface pro 3 have been acting strangely. Power brings up a list of options which reads lock, switch user, sign out and task manager while my volume up button doesn't do anything but the volume down button seems to be taking a screenshot Posted via the Windows Central App for Android The problem isn't really fixed until I go into device manager and uninstall some non existent Bluetooth keyboards and restart. However I've found that it soon comes up again after some time.

I think your Windows button (capactive) one on the front of the SP3 is to blame. If you press that and the power button at the same time it's like pressing Ctrl + Alt + Del and brings up the menu you describe. The screenshot shortcut also lines up with this theory. Open the Surface app and try disabling the capacitive touch button completely, then see if the buttons work properly. You could then try turning it back on again if you want and see if the problem remains fixed.

I am always excited and do it right away for new builds with anticipation that there will be some bugs here and there. However this build really shakes my confidence.

I know right? What are they thinking there in msft?

Any work around for virtualbox on this build? Crashes on statup

There used to be a note in the changelog for Insider fast ring about Virtualbox crashing. I do not see it mentioned in this article anywhere, but I guess the issue is still there if you experience it. I use Virtualbox too, so I am interested in reading these kind of reports for Windows Insider Fast Ring PC. The reason it crashes is probably due to experimental code in the kernel. This is likely the same reason why antivirus software will not work correctly with the experimental build: kernel changes which break compatibility with applications that need to interact on a lower level with the kernel. It will always be a constant problem for developers, though: New programming code with changes to how API calls are made in the OS. To give an example (totally made up, of course, being ust an example): Let's say you have code in the kernel looking like this: drawGraphics(x,y); Now, if this works in your stable OS, developers will probably stick to that code. In the Fast Ring version, the code might have changed to this: drawGraphicsOnScreen(x,y); or why not: drawGraphics(x,y,z); The last one means you may require an extra parameter in your draw graphics code for things to work in the Fast ring build (x,y,z instead of x,y). The first example of a change, drawGraphicsOnScreen, suggests that the function name changed, so the old call to the function is broken altogether. You could see why things crash in a scenario like this.

Pfff i wont install this build on pc or mobile. Still on 14393.321 with both and i decided to pull out of the fast and slow ring

The last build knocked me back to the slow ring. What's the point in waiting half an hour for your phone to boot? That's just ridiculous, although it did stay up long enough for me to provide the feedback at least.

What he said... Thought not complaining, It's just a fact. And since my 930 is my primary device, slow ring to me.

I've left all the insider programs all together. Let MS sort out their problems. Best decision I've made. Down votes coming for sure....

I wanted to leave it, and I have reset my Lumia 1520 with the Device Recovery Tool, but it turned in to Windows 8. Then I had to update to W8.1 and then nothing. There was no W10 update even though I have unlocked Lumia. So I had to get the insider app again to update to W10. Took 2 updates (for some reason) and now I just swithced to release preview ring, to avoid all that mess of fast ring.

To update your wp8 mobile, you need to download the advisor update app from the store... This is the official way

No down votes needed. Insiders sign up by choice. There are advantages and disadvantages to using these builds. Sometimes the disadvantages overwhelms for some users.

Nope, no down vote, up vote from me. Glad you found the ring (assuming production release) that you like. I think more people are starting to realize that fast ring, slow ring, etc are not where you want to be if you want a much more stable OS to use

Download not starting 0% staying

This mobile build sound aweful... Who would want to install this heap of bugs?

This is a fast insider build. Anyone who signed up for fast insider build should be ok with installing something with heaps of bugs.

I agree. The problem is that more than a few people - myself included - install this on a daily driver, which is stupid and absolutely not what MS is expecting, so taking them to task for it is ridiculous, but I don't have a second phone and want to help out as much as possible while getting the very latest apps - hence the bounce between fast & slow rings. I still think, however, that an easily testable bug that impacts so negatively on something so fundamental as booting the phone should have qualified as an absolute showstopper. I can't see any justification for not delaying this release.

Except it does eventually boot, which is perfectly acceptable for beta release

The problem is that all rings, production included, are a junk yard of bugs.

not really, production has very few. About on par with Android bugs (LG G4 has some really weird things with it). No software is perfect and it never will be

Me for one ​Love testing everything and anything. I really don't care about the bugs. I know what to watch for and know what to do should I run into anything. It's not supposed to be stable. It's called beta for a reason.

i cant update... please help Posted via the Windows Central App for Android

Me too. My solution: Roll up back to Windows Phone 8.1 using: https://support.microsoft.com/en-us/products/mobile-devices - be carefull! Good luck!

I can't download my heap of bugs, please help MS . Haha.....send me bugs ....haha I'm a insider haha...now remember your down vote makes me happy and strong, so....give it to me......haha haha....

Downloading on htc m8 tada

The Yahoo Mail app seems to be broken siince build 14942. After installing 14942, I got reverted back to a "not logged in" state and when I clicked "Log in" I got an error message "Unable to log in". The worst part is that I can't find a workaround anywhere.

Yahoo itself is b0rken, so that kinda makes sense in a way.

I really hope they included the battery and cpu fixes from mobile build 14393.321 in this new build.

Issues with the mobile build download are being looked at.
https://twitter.com/donasarkar/status/788892777329274880
https://twitter.com/donasarkar/status/788975702590619648

Their seems to be a pattern emerging with MS not testing their builds before releasing them. This isn't the first time this has happened on mobile. But it would be nice if it was in the the release notes. And who could forget about the PC build 14393.222 fiasco. That wasn't even ANY ring.

They asked to people if we want faster releases on the fast ring but not tested, and people voted to faster releases. https://blogs.windows.com/windowsexperience/2015/03/09/frequency-and-pre...

...nothing fixed, everything else that was working broken :)) as always.

but what did they put in?

If you don't like it, quit the insider program, or change to slow ring. At least you know what fast ring is?

Great. they could have told me about the "stuck" issue before I reset my phone...

Ever since the anniversary update... My glance stopped functioning properly... My screen brightness is a mess... MS don pafuka finish. My 640 xl used to be a darling on Windows phone 8.1 :(

Everything used to be better on 8.1, when MS actually cared and tested the product.

These are betas you are the tester...these versions are not released to the general public.

My glance just started acting up.

My glance is fine, my screen brightness is fine. Go Microsoft go! You're doing great :) ​See I can have anecdotal evidence too. If you are interested in helping Microsoft at all I suggest you investigate what is causing the issues (Interop Tools?) and find the problem and report it.

My guy just try roll back to 8.1 then u go upgrade to non insider e better pass insiders

My update stock on 0%. I put him on charger but still nothing, just bug on 0%. What I to do with that bug? Wait Microsoft to push a fix or?

Yes, you will have to wait. Patience young padawan (or is it young insider?)

Mi update stock on 0%... I put him on charger but still stock on 0%. What I to do with that bug? Wait for Microsoft fix or?

unable to download this update

Did anyone successfully install this new build on their phone? Seems everyone, including me, are stuck at 0%...

Having the same issue, with my Lumia 640 XL

According to twitter Microsoft is looking into the issue

They're always looking into an issue. If not this one, then a previous one. They will have a fix in two weeks like they did with build 222 for the PC. And after someone else figured it out first. Laughable.

if that's laughable then please never go into coding. If you think it's easy and that you would be able to have no bugs or could fix bugs easily then you have no idea what coding is like
​I suggest you find a different OS though since apparently you can't stand W10M. Apple I believe is taking applications for new users

First of all I have been testing since Win 2.0. Obviously you haven't coded, or you would know to check and recheck before you release it into the wild. Just curious. What part of my statement isn't accurate. Exactly. I thought so. And since you are the one so knowledgeable with Apple? WHy don't you take your own advice.

"testing since Win 2.0".... eh yeah... not buying it. But feel free to try to sell to the next guy :) ​You also are answering your questions, which I believe is a sign of insanity? Anywho, I just gave a suggestion. If you don't like it fine by me, enjoy being angry all the time :) Have an awesome day!

I'm not selling. I'm just stating facts. Although I did skip ME and Bob. I don't need suggestions. But, if it makes you sleep better at night, thank you Dr. Phil.

Your "facts" are screwy, just FYI

Can anyone please tell me how to update my 920 to latest build? Im stuck with 10586.494 and could not update to any later build

Here's what's new: Nothing.
Here's what broken: Everything.

Ok good I thought it's just me that's stuck at 0% downloading...

I'm using the newest build of Win10. It's fine,but...it's not that simple that other builds were.

Stuck in 0% in my Lumia 950XL and still reversing to 14931 in my PC!

Nothing fixed, nothing broken,. just as we were!

WILL MICROSOFT INFORM US ABOUT THIS ERROR OR NOT? Last updated fit at 0% and does not start, when you get out of the "Update" and go back again, it says "download". I do not understand why not publish anything about it ...

They did inform, check twitter

Link please, i cant find that information...

Pozdrav iz Panceva! Koji telefon imas? Da li si uspeo da instaliras 14951? Ja sam sinoc poslusao ono uputstvo u 32 koraka i sve je proslo kako treba. Telefon lepo radi - Lumia 640 xl ds. Inace primetio sam da kada pronadje da postoji update ima dve verzije najave - tekstualno, jedna je duza ( ne secam se sta pise) i to je ta koja se ne pokrece, a ona koja radi zove se 14951 rs2 release candidate . . . ili tako nekako. Zena ima L 640 lte, i ona je isto zapela, ali sam ga ostavio par dana na miru, i sinoc je on obavio sve sam. Inace oba tel. su pre toga bila na 14946. Nadam se da sam nekako pomogao. - Lazar

Stuck on 0% on 950XL like others. Hope a fix is issued soon.

In true MS fashion. Waiting too long in admitting that the issue exists.

You need to follow some MS people on Twitter

Well, I think I did something stupid. Tried to install the update and it stuck on 0% downloading. Starting having some issues and tried to reset the phone. Now it's dead and won't start. If this is the end of my third Lumia Phone in four years, that's the end of me and Microsoft mobile. wj

Have you tired Windows Device Recovery Tool?
https://support.microsoft.com/en-us/help/12379/windows-10-mobile-device-...

Downloading. Fingers crossed.

Not yet. MS still checking on it I think. They will make a statement like last time when ready.

forgive them, for they do not know what they are doing...

No luck. Phone won't start even if I try the Power/Volume Down...

I just thought of pulling the battery and tried it. It started. Going back to the normal updates and off the Fast Ring...

https://answers.microsoft.com/en-us/insider/forum/insider_wintp-insider_...

I"m not finding this to be a good phone build on my Lumia 930. Edge browser and Podcasts app both crash a few seconds after launch after only displaying splash screen for me.

https://answers.microsoft.com/en-us/insider/forum/insider_wintp-insider_...
Try this

I have the same problem like everybody else with stuck on 0% on my Lumia 650, insider fast ring. But this morning I got a new update - Windows Phone 8.1 Preview Env Bundle - OS 10.0.14951 update for all mobile phone devices.

Amd what happened after that, pls let us know

LOL. I think I see the reason 14951 won't download and install on my 950. The update says "Windows Phone 8.1 Preview EnvBundle - OS 10.0.14951.1000 update for all mobile phone devices". I guess I am updating the wrong OS. Too funny.

got build working now but first issue window sign in with hello is not working surface pro 4

It should be nice a fix for GPS ..Lumia 930..It's not nice to have an expensive phone that can't use maps app

Well, after the long set of instructions on how to install the update, it worked, the update installed successfully. However, as they said, the feedback app logged me out and I can't log back in, so now the main avenue for submitting feedback is not available. Submitting problems to the forum is a real pain.

I have 950xl and now I signed out and can not sign in again..

U were told before u went ahead to do the update

This build doesn't even look good enough to want to go through all this hassles.
Windows Central Newsletter
Get the best of Windows Central in in your inbox, every day!
Thank you for signing up to Windows Central. You will receive a verification email shortly.
There was a problem. Please refresh the page and try again.