Here's why we've only seen Windows on ARM PCs with Qualcomm chips
Qualcomm will likely see competition from MediaTek and other companies when it comes to Windows on ARM PCs.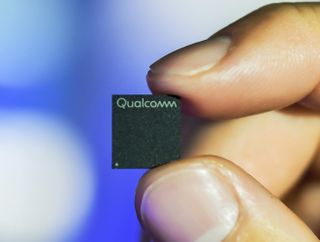 (Image credit: Qualcomm)
What you need to know
Microsoft and Qualcomm have an exclusivity agreement regarding Windows on ARM, according to a recent report.
Up to this point, only Qualcomm chips have been inside Windows on ARM devices.
The exclusivity deal is reportedly set to end soon, allowing other companies to create chips for Windows on ARM PCs.
Windows 10 on ARM and Windows 11 on ARM devices could soon be powered by chips from companies other than Qualcomm. According to a report by XDA, Microsoft and Qualcomm have an exclusivity agreement regarding Windows on ARM PCs. This agreement is reportedly set to expire soon, clearing the way for ARM PCs powered by CPUs from companies such as MediaTek.
Up to this point, every Windows on ARM device has run on a Qualcomm chip, including the Surface Pro X, Lenovo Flex 5G, and Samsung Galaxy Book Go. It appears likely that Qualcomm will soon have competition in the space.
MediaTek's, vice president of corporate sales and business development, Eric Fisher, discussed Windows on ARM PCs at the company's executive summit last week. "The Wintel partnership that's gone on for so long has to be under some pressure, and when there's pressure, there's opportunity for companies like ours," said Fisher (via XDA).
MediaTek isn't the only company that may want to make chips for Windows on ARM PCs. Reports from earlier this year indicate that Samsung is working on a laptop with its own chip. The CPU is said to have been jointly developed with AMD.
Windows on ARM has been around since 2016. Since its initial launch, Microsoft has invested heavily into getting Windows to run well on ARM. Innovations such as ARM64EC and x64 emulation greatly increase the capabilities of Windows PCs powered by ARM processors. If MediaTek and other manufacturers start competing in the hardware space, it could help push the platform.
Windows Central Newsletter
Get the best of Windows Central in in your inbox, every day!
News Writer and apps editor
Sean Endicott brings nearly a decade of experience covering Microsoft and Windows news to Windows Central. He joined our team in 2017 as an app reviewer and now heads up our day-to-day news coverage. If you have a news tip or an app to review, hit him up at sean.endicott@futurenet.com (opens in new tab).
"Windows on ARM has been around since 2016."
While technically true, MS have been working to support the ARM architecture since its horrendous WinRT product which debuted on nVidia Tegra in 2012.

Those are two very different things. Windows on ARM is different than a Windows OS running on an ARM chip.

They're not saying they're the same but Windows RT was also ARM based.

I remember when they introduced it with the exact words "Windows on ARM" on the Building Windows 8 blog before the horrid name was chosen. Windows RT was still the same guts and core as Windows on ARM today. It had some artificial limitations on what was allowed to execute and lacked x86 emulation but Windows on ARM today is a natural and direct progression of Windows RT, not something that started afresh (as much as Microsoft would like to distance the two). With Windows 8, Microsoft started compiling ARM builds and called it RT. Even when RT was discontinued, they never stopped compiling the ARM version for the latest winmain builds. Windows 10 1507 had an internal ARM version too - it wasn't pushed to RT devices because they wanted to get x86 emulation ready before they "reintroduced" WoA.

So running Windows compiled for arm is very different from running Windows compiled for arm. Ok

Boy, they sure made hay with that exclusive!

I signed a deal with Qualcomm for them to be the exclusive vendor of arm chips for windows and all I got was this lousy t shirt.

Short term this may have made sense for Microsoft since they probably saved money by signing an exclusive contract. Long term it appears Qualcomm used that as an excuse to rest on their laurels. Year after year, fans waited for a chip that would really make WoA shine. And year after year fans were disappointed. Now that Apple embarrassed them with the M1, and now that Samsung has teamed with AMD, suddenly Qualcomm is talking about how their 2023 chips will blah blah blah. At this point I'll wait to see what other chip makers can provide then trust Qualcomm.

Precisely, i'm dismayed that it was such a long exclusivity agreement. Two to three (max) years I'd understand but this long? As result WoA momentum has really been hampered thus as consequence UWA uptake had another obstacle styming adoption. Resulting in less UWAs so no W10X and Duo running android. As the main reason given for the duo running android is supposedly the "lack of apps".

Any exclusivity agreement is rediculous. They needed competion to drive the technology. Giving Qualcomm an exclusive means they don't have to try, and they certainly didn't. The only decent WoA chip is years old right now and Apple is several years ahead.

Indeed competition is needed to drive technology. Another example is Intel, without competition from AMD they wouldn't have innovated. As a result we finally get efficient SoC designs for x86/X64 for laptops. I just hope Celerons and low end Pentiums are no longer used in hardware at mid range price points.

It's not Qualcomm which is the WoA problem though, but x86 emulation. If Mediatek and the like can produce a chip where this doesn't matter it'll "blow the bloody doors off"... But I can't see it. The Surface Pro X already runs as well as any Intel/AMD based PC with ARM64 apps.

It's a bit of both as a SOC only runs as effectively and efficiently as the software. Additionally, if the SOCs instructions per cycle really defines performance. Mediatek SoCs would have really pushed WoA adoption on the low end. UWP really shines on low end hardware. So effectively, this would have gone a long way in addressing the app issue for 10X.

It explains also why there is no Windows 11 arm in MacOS :/ Hopefully it will changed soon.

Intel's recently energized competition:
-AMD
-Qualcomm
-Apple (though for another set of OS's)
-Samsung
-MediaTek
-probably others I don't really get the point of this exclusive deal between Windows and Qualcomm, but it's over and the party has just started for consumers. Excellent!

Seriously, it's over? If that is true, Microsoft surely has another trick or two up it's sleeve to make sure things get screwed up. They will not let chrome and android have compitition under any circumstances.That is the real exclusivity agreement.

Other articles were saying 2023.

True, my bad. "over" --> "set to expire soon" Though the author should have been clearer about this (is there an official date, e.g. 2023?).

This is very helpful. Now we know why windows phones and tablets were a failure. Of course, they were also very storage hungry. Windows CE was the best windows ever.

Not quite, this a Windows on ARM. Completely different than Windows Phone and Windows RT which ran on tablets.

If there is ever any sustainable future for WOA, it will be on phones and tablets. 80% of workloads have shifted. My teen child refuses to even watch videos on the state-of-art 4K monitor. Prefers android phone+couch. And I also doubt that the expectation is to run super compute or Azure workloads on WOA.

Many of us have torn Microsoft to shreds over them axing the mobile division. Everything Microsoft is trying to do is with the "Your phone app", was accomplished infinitely better with continuum. But, unfortunately the Bean counters reigned supreme. The most idiotic, shortsighted way (for any company that is able to offset losses) - to increase share price rapidly via rapid gross profit growth is wage bill reduction and resource strangulation (region locking Cortana features, Microsoft Pay, Bing features, not enough resources allocated to UWA just to name a few). That's exactly what Microsoft did. As a result they put themselves further behind in the mobile space. Nevertheless there is a solution to this dilemma - profileration of low cost Windows on ARM tablets and laptops. All most people need is a office apps, a browser, a media app in a low cost, portable form factor with amazing battery life. But this exclusivity agreement with Qualcomm has become an impediment to that solution.
The longer it lasts, the more disastrous it is to the landscape of innovation and competition.

Windows running on a MediaTek Kompanio 1200 (MT8195) will be something to see. Frankly, I think MediaTek has more expertise than Qualcomm when it comes to processors for personal computers. Still, Linux-based systems love 'em both.

I'm sure WOA is a priority at Qualcomm. After all, there are maybe 100,000 WOA users out there. 🙄 Meanwhile, there are billions of phone users that Qualcomm needs to support. You do the math.

Competitive chips of mediatek and Samsung wouldn't have achieved anything in terms of performance even if they were supported. Though mediatek would have certainly delivered better performance for value compared to what Qualcomm Snapdragon 7c series offers. Qualcomm so far have shown that when it comes to pricing they are no different than intel. It's good that They have realized that their current chips are not powerful enough for Windows on arm & now focusing on delivering truly powerful chips under nuvia. Current reality is that Windows on arm platform have failed to deliver product like base iPad which cost 329 $ but offers faster cpu performance than much expensive surface Pro x. Next gen base iPad will only get faster and hopefully Windows on arm platform would have competitive product in same price ballpark. New mediatek flagship chip dimensity 9000 is looking great. It should offer noticeable performance upgrade and battery efficiency over SQ2 or 8cx gen 2.
If Microsoft is serius about windows on arm then they should make it available for surface go 4 or next surface laptop go.

"Competitive chips of mediatek and Samsung wouldn't have achieved anything in terms of performance even if they were supported.", it would have driven the costs lower which is the main issue of WoA (I think they make most sense for lightweight productivity usecases or as secondary device and the intel tablets like Surface Pro 8 for heavier workloads). So they need to be competitive to Macbook Airs (or Ipads of course but that is harder). "Current reality is that Windows on arm platform have failed to deliver product like base iPad which cost 329 $ but offers faster cpu performance", lets be fair here, even android tablets cannot pull that off (which even tend to sacrifice support to reduce costs). Apple can also afford to sell the Ipads at lower prices because they make money through their services.

Let's the competition begin.
That's why Qualcomm now announce M-series competition. They are preparing to compete to others.

Qualcomm destroyed windows on arm platform single-handedly. Now there are reason for the developers to optimize their app for windows on arm. Hopefully we will see better device than qualcomm powdered device.

Actually, the deal should not affect WOA too much, except Apple, all arm chips just use cortex, difference in performance will not be big.

Not for long. Qualcomm's 2023 offering is custom.

WOA... LOL Android on phone
Android on TV Not much left, is there? If there noses are going to stay stuck in the air, there is not much hope. Loved MCE
Loved Windows Phone/Mobile Where is John Galt... beg your pardon, WCOS?

Windows has no choice but to offer an ARM PC. I used Apple for decades, switched to Windows with 10 -- but I recommend those M1 chips to all college students. An all day battery is a MUST if Windows wishes to remain remotely relevant with students. Everything else with Apple is over-priced gimcrackery. Except Apple silicon. It's CRITICAL.

"An all day battery is a MUST if Windows wishes to remain remotely relevant with students. ", that is already doable, since they can just pick a laptop with a bigger battery and it would still be cheaper than Macbooks. Especially ome mid-range laptops like HP Envy (especially the AMD versions) which lack some premium features do offer better better bang for buck than Macbooks regarding the specs (storage, ram) while still offering a good experience.

Name the specific HP Envy and it's battery life.

"Microsoft has invested heavily into getting Windows to run well on ARM." What a joke.

It would be a funny joke at that... If it wasn't extremely aggravating. By Microsoft not providing resources to WoA, killing off Wcos, 10X, stifling UWA. They have single handled given away another market - Smart TVs. Windows Shell + Live Tiles + UWA + Game Pass + Xcloud would have been a profitable double punch = o/s licensing and game pass subs.
Windows Central Newsletter
Thank you for signing up to Windows Central. You will receive a verification email shortly.
There was a problem. Please refresh the page and try again.