This Ultimate SQL Bootcamp will teach you the most in-demand data skill for just $49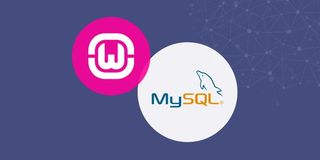 Ready to make 2017 the year that you learn some new skills and challenge yourself a bit more? Ever consider diving into the world of Structured Query Language, or SQL, but have no idea where to start? There are tons of great resources that are available out there to help you, but they are all over the place and some of them can get pretty expensive. If you're not looking to spend a ton of money, and want to learn on your own schedule, don't miss out on this great boot camp to get you started in the right direction.
Grab this excellent boot camp for a huge discount!
From getting started with an SQL database to learning the basics of PHP, WAMP, and diving deeper into mastering databases, there is a ton of information here. You'll be able to access more than 400 different courses at any time of any day so that you can learn at a pace that works with your busy life.
The courses in this bundle include:
A SQL Server, ASP.NET, CSS, C# & jQuery Course - $100 Value
SQL Database for Beginners - $99 Value
SQL Tutorial: Learn SQL with MySQL Database - $50 Value
From 0 To 1: Heavy Lifting with SQL & Databases - $49 Value
Learn Beginner PHP & MySQL the Easy Way - $30 Value
An Introduction to MySQL Database Development - $20 Value
SQL for Marketers - $20 Value
SQL Database MasterClass: Go from Pupil to Master - $20 Value
Complete WAMP & MySQL Course - $20 Value
Normally all of these courses would set you back just over $400, but right now you can pay just a fraction of that.
Save 87% on this awesome bundle!
That's right, you can gain access to all these courses for just $49, which is a huge savings from the regular price. Whether all the courses appeal to you, or just some of them, you won't want to pass this up. If 2017 is the year you get serious and teach yourself some new skills, let this bundle be the first step in the process!
Windows Central Newsletter
Thank you for signing up to Windows Central. You will receive a verification email shortly.
There was a problem. Please refresh the page and try again.