Hitman 3 PC owners can now import Hitman 1 and Hitman 2 content
Hitman 3 players on PC will now be able to access previous content completely free of charge.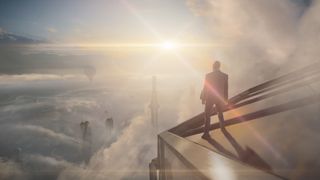 (Image credit: IO Interactive)
What you need to know
Hitman 3 PC players will now be able to import Hitman 1 and Hitman 2
Hitman 3 launched on Jan. 20, 2021.
Hitman 3 is a timed exclusive on the Epic Games Store.
Hitman 3 is filled to the brim with a variety of vistas and targets for the player to experience. Through its legacy content packs, you can access Hitman 1, and Hitman 2 and play them in the upgraded Hitman 3 engine. However, due to complications at launch, many PC players were unable to import these legacy packs into Hitman 3. Today, the game's developer IO Interactive announced it had found a fix for the issue.
PC players who own Hitman 1 and Hitman 2, will now be able to import the game's locations to Hitman 3. This also includes Steam players who were attempting to import their Hitman progress via the Epic Games Store. While the game is currently not available on Steam, you won't have to lose your progress.
It is a very simple process to import your content, with no download codes required. Just use simple "Access Pass DLC" and select the games you own. You will then be able to breeze through and import all previous locations into Hitman 3.
With this update, this means that all of the Hitman trilogy will be able to be played under one game. This is an incredible job by IO Interactive, which has been very vocal in wanting to fix these compatibility issues.
Stealth Action
Enter a world of assassination

Hitman 3 takes you to locations all over the world. From Romania, to China and everywhere in between. Eliminate targets in a wide variety of ways from poisoning to simple accidents. The world is in your hand.
This is good news. I own the first two games on Steam but haven't played either yet, so I'll probably wait until I get 3 and then play them all in the best possible quality.

Worked like a shot! Running through Hitman 1 on Geforce Now using the Hitman 3 Launcher!
Windows Central Newsletter
Thank you for signing up to Windows Central. You will receive a verification email shortly.
There was a problem. Please refresh the page and try again.