How to access Xbox 360 titles on the New Xbox One Experience with backwards compatibility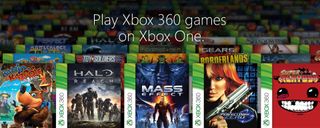 The New Xbox One Experience is finally here, and we're running a series of quick how-to guides for the uninitiated!
In this guide, we'll be showing you how to access your existing Xbox 360 discs and downloads, and where to purchase additional digital titles that are part of the Xbox One backwards compatibility list.
For those who might be unaware, it's important to note that backwards compatibility is limited to the 104 titles listed below. In our recent interview with Xbox platform lead Mike Ybarra, he emphasised that Microsoft are keen to add new titles on a regular basis. It's ultimately up to publishers, IP holders and developers whether or not their games end up as part of the Xbox backwards compatibility lineup, but it seems most major publishers are on board.
Below is a list of the titles that are available today as part of the first wave. Microsoft has already teased Halo Reach, Halo Wars, Skate 3, Call of Duty: Black Ops, Bioshock 1, 2 and Infinite for the second wave. Microsoft has also committed to providing backwards compatible Xbox 360 titles as part of the Games with Gold free titles promotion - that means Xbox Live subscribers on Xbox One will receive four playable titles for free every month.
Here's the list so far:
A Kingdom for Keflings
A World of Keflings
Alien Hominid HD
Assassin's Creed II
Asteroids & Deluxe
Banjo Kazooie®: Nuts & Bolts
Banjo-Kazooie®
Banjo-Tooie®
BattleBlock Theater
Bejeweled 2
Bellator: MMA Onslaught
Beyond Good & Evil HD
Blood of the Werewolf
BloodRayne: Betrayal
Borderlands
Call of Juarez® Gunslinger
Castle Crashers
CastleStorm
Centipede & Millipede
Condemned: Criminal Origins
Crazy Taxi™
Deadliest Warrior: Legends
Defense Grid: The Awakening
DiRT 3
DiRT Showdown
Discs of Tron
Doom
Doom II
Dungeon Siege III
Earthworm Jim HD
Fable II
Fallout 3
Feeding Frenzy
Feeding Frenzy 2: Shipwreck Showdown
Gears of War
Gears of War 2
Gears of War 3
Gears of War: Judgment
Golden Axe™
Halo: Spartan Assault
Hardwood Backgammon®
Hardwood Hearts®
Hardwood Spades®
Heavy Weapon
Hexic HD
Ikaruga
Jetpac Refuelled
Joy Ride Turbo
Just Cause 2
Kameo™: Elements of Power
LEGO Pirates of the Caribbean: The Video Game
LEGO Star Wars: The Complete Saga
Lode Runner™
LUMINES LIVE!
Mass Effect™
Metal Slug 3
Metal Slug XX
Might & Magic Clash of Heroes™
Mirror's Edge™
Missile Command
Monday Night Combat
Monkey Island: Special Edition
Monkey Island 2: Special Edition
Ms. Splosion Man™
Mutant Blobs Attack!!!
N+
NBA JAM: On Fire Edition
NiGHTS into dreams…
Operation Flashpoint™: Dragon Rising
Pac-Man: Championship Edition™
Pac-Man: Championship Edition DX+
Perfect Dark
Perfect Dark Zero
Phantom Breaker: Battle Grounds
Pinball FX™
Plants vs. Zombies
Prince of Persia
Putty Squad
Rayman 3 HD
R-Type Dimensions™
Sacred Citadel
Sega Vintage Collection: Alex Kidd & Co.
Sega Vintage Collection: Golden Axe
Sega Vintage Collection: Monster World
Sega Vintage Collection: Streets of Rage
Shadow Complex
Sonic CD
Sonic The Hedgehog
Sonic The Hedgehog 2
Sonic The Hedgehog 3
Super Meat Boy
Supreme Commander 2
Tom Clancy's RainbowSix Vegas
Tom Clancy's RainbowSix Vegas 2
South Park: The Stick of Truth™
Torchlight
Toy Soldiers
Toy Soldiers: Cold War
Tron: Evolution
Ugly Americans: Apocalypsegeddon
Viva Piñata
Viva Piñata: Trouble In Paradise
Wolfenstein 3D
Zuma
Xbox 360 games from the disc
Backwards compatibility runs on a Xbox 360 software emulator. When you insert a compatible Xbox 360 disc, an icon for the game will appear in the Xbox One recent apps list, below the main tile. The game will then install to your hard drive, using the disc for license verification. Once complete, you can boot up the game as you would normally either via the recent apps list on the dashboard or your installed games list - found at the bottom of the main dashboard menu.
Digital Xbox 360 games
To access games you've purchased digitally, they'll appear in your games list on the far right under "Ready to Install". The only way to get to this area is to scroll all the way across to the right. Select a title by hitting the A button, you'll then be prompted to confirm installation. Once installed, it'll appear in your games list ready to play.
Purchasing new Xbox 360 games for backwards compatibility
As of writing, there's sadly no way to purchase backwards compatible Xbox 360 games via the Xbox One itself. They won't appear in Xbox One search results, and there's no section dedicated to it on the store. If you want to pick up any of the games on the list you don't already own digitally, your best bet is to head to the Xbox Store and do a quick search. Alternatively, you can always purchase the discs from retailers.
Using the Xbox 360 emulator
The Xbox 360 emulator on the Xbox One functions a little differently to the 360 itself. Naturally, you can't access the 360 dashboard - the emulator behaves as if you're running a game.
Pressing both the View and Menu buttons (perhaps more commonly known as Start and Select) on the Xbox One controller will open up the Xbox 360 guide when you're inside a backwards compatible game. You can access some basic settings using the guide, including online status and notifications. You can also configure your cloud saves by going to the storage option.
If you want to bring your Xbox 360 save files over to your Xbox One some of you might want to continue playing saves stored on your 360. If you have an Xbox Live subscription, you can upload the your save files to your personal cloud via your Xbox 360's storage menu, they should then appear as part of the save files when running the game in the Xbox One emulator. Note that cloud saves only upload once you've exited a game, so give it a little while. You can check the sync status using the storage menu, found in the Xbox 360 guide.
While in the emulator, you can use most Xbox One system functions, such as game DVR, Twitch streaming, screenshots and Xbox One party chat. Xbox 360 games on Xbox One behave almost exactly like regular Xbox One games, so be sure to start sharing those clips!
The Future
As mentioned, Mike Ybarra from the Xbox platform team stated they hope to have a monthly release cadence for new backwards compatible titles. It'll ultimately depend on publishers and IP holders whether or not those games get included, but you can make your requests heard on the official Xbox One UserVoice page. Microsoft is also working to solve issues with games that are spread across multiple discs, such as Lost Odyssey and Mass Effects 2 and 3.
What backwards compatible Xbox 360 titles do you want to see in the coming months? I can see myself finishing the Mass Effect trilogy again before Andromeda hits next year.
If you think this guide is helpful, we have many more posts like this in our Xbox help, tips, and tricks page.
Get the Windows Central Newsletter
All the latest news, reviews, and guides for Windows and Xbox diehards.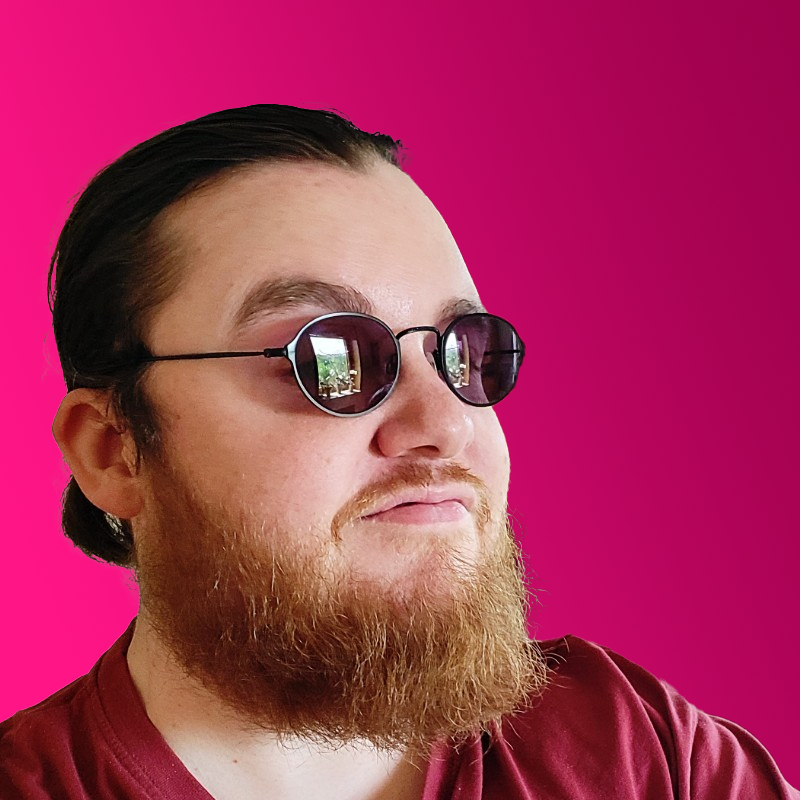 Jez Corden a Managing Editor at Windows Central, focusing primarily on all things Xbox and gaming. Jez is known for breaking exclusive news and analysis as relates to the Microsoft ecosystem while being powered by caffeine. Follow on Twitter @JezCorden and listen to his Xbox Two podcast, all about, you guessed it, Xbox!