Why Microsoft may gain an upper hand with carriers thanks to 'Always Connected' PCs
If Microsoft's telephony-enabled pocket PC category makes it to market, it could benefit from a shift of carrier support in Microsoft's favor.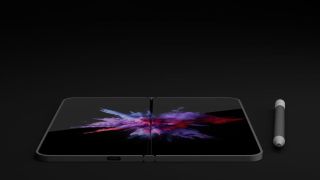 The tech industry is in constant flux. New device types often introduce new business, distribution, and marketing models. Nothing, not even well established and familiar paradigms stay the same.
Under the current smartphone model carriers have a lot of influence on what devices are put before consumers. If a carrier isn't confident a device will sell or isn't motivated to work with a manufacturer it may not carry or invest in promoting a device. Consequently, a company that has little influence with carriers will have little success with getting its devices onto carrier shelves and into consumers hands.
This is one reason why Microsoft, unlike Apple and Samsung, failed to achieve broad carrier distribution during its attempts at success in the smartphone market. Here's why that may change with its new telephony-enabled PC category.
A new model for a new PC category
We've predicted that Microsoft's Windows-on-mobile strategy would lead to its abandonment of the smartphone space as the company invests in the mobile space via a pocketable, always connected PC with telephony. This would be an intentional progression of the new Always Connected cellular PC category. So, what advantages might a pocketable, eSIM-equipped, telephony-enabled, always-connected cellular PC category bring to the mobile space that might help Microsoft and its OEM partners circumvent the current carrier-dominated smartphone model? And how might carriers respond?
Initially, this new pocketable PC category is expected to be enterprise- and prosumer-focused. Broad consumer appeal wouldn't likely be a target, or even achievable, until possibly the third generation of this category.
At that time important variables, such as a broader proliferation of Progressive Web Apps (PWA), that Microsoft and Google are collaborating on and Apple has embraced and 5G, may have helped to diminish the app gap. Thus, making the device more appealing to consumers.
Even before that happens, however, as a PC, this device category would likely retain the market position and distribution channels common to PCs. With the addition of voice capabilities, however, it introduces a wild card that carriers don't currently face. Let's take a closer look.
How Microsoft can ensure pocket Suface success
If positioned as a PC, and sold as a PC, it's a PC
When a consumer want's a PC, he or she goes to a retailer like Best Buy, Walmart, a host of other physical stores or online distributors. They don't typically go to mobile carriers. Furthermore, various OEM's, like HP, have Business to Business (B2B) sales models where PCs are sold directly to other businesses along with other services the OEM provides. So, before we get to pocketable telephony-enabled PCs let's look at their predecessor, Always Connected PCs. The consumer and OEM behavior we described will likely continue with this PC category that is hitting the market now.
When Joe Consumer goes to Best Buy to browse Windows 10 PCs, he will see the "Always Connected PC" category in addition to traditional PCs. If he purchases one of these eSIM-equipped devices, he will have a new smartphone-like PC experience that will change how he interacts with a PC. It will have instant-on capabilities, long battery life and be always-connected just like smartphones.
Unlike most smartphones, however, these PCs will use eSIM, or electronic subscriber identity module, to connect to and identify it on cellular networks. This is where this PC experience begins to overlap the carrier space and lays the groundwork that will challenge the current smartphone model.
Remote SIM provisioning, unlike with physical SIM cards, will allow eSIMs to store and have different accounts or profiles. Simply put, users will be able to purchase data directly from a choice of carriers through the Microsoft Store without having to purchase a new SIM card. Microsoft has partnered with several carriers worldwide who will offer data through the Store. Additionally, the GSMA, an association of approximately 800 mobile carriers collaborates on eSIM standards which suggests further advancement and standardization of eSIM.
Cellular PCs are paving the way
Always connected PCs introduce new user behavior and a new cellular data provisioning model through this new device category. Multiple OEMs have already adopted cellular PCs, and the category will only grow among consumers and the enterprise. As millions of cellular PCs saturate the market this year carriers will want to stand out in the Microsoft Store. They will likely modify data packages to appeal to users who will have the ability to shift between carriers almost on the fly right from Windows.
This shifts Microsoft to a position of power with carriers for two reasons:
One, there are over one billion Windows PCs and 600 million Windows 10 PCs in the market. Thus, as cellular PCs market presence grows to conceivably hundreds of millions in time, Windows through which cellular data is sold, will have greater influence over carriers.
Two, unlike with Windows phones, carriers will want to offer Always Connected PCs in their stores to influence consumers likelihood of choosing them as a data provider in a space that cellular PCs will make more competitive.
Thus, as PCs become a large part of the cellular roadmap, which is part of Qualcomm's not just Microsoft's goal, they may enhance the PC distribution model. Adding mobile carriers as an important partner to the traditional retail and B2B PC distribution channels for cellular PCs is the foundation for the telephony-capable pocketable cellular Windows 10 PCs that may follow.
Enter telephony-enabled cellular PCs
When Microsoft introduces it folding mobile Surface category later this year its enterprise and prosumer focus will "shield" it from the rigors of the consumer space while cellular PCs are altering consumer and carrier behavior and expectations around PCs.
Additionally, as Microsoft, Google and Apple push PWAs, a universal app standard, this year forward users will increasingly experience PWAs on these new PCs and other mobile devices throughout 2019 and 2020. 5G rollout in 2019 will begin introducing high-speed low-latency networks where edge and cloud computing will also likely support powerful apps in the cloud. By this time carriers will have conformed to the new cellular PC model and will have also accommodated, on a small scale the same model for voice, on enterprise-focused telephony-enabled PCs.
It will be in this environment that I believe Microsoft will push its third-generation pocketable Surface, late 2020, with OEMs for the consumer market. These same OEMs will have already brought generations of cellular PCs to market, established business models with the enterprise and strong positions with consumers and carriers. It's conceivable that carriers will have even worked with OEMs on marketing cellular PCs to position their data plans as the choice among consumers.
It will be on this road, paved by cellular PCs that, I believe, Microsoft, with OEM support, will push pocketable cellular PCs to the mass market in a few years. Cellular PCs introduce an unavoidable change in consumer behavior as well as the relationships between Microsoft, OEMs, and carriers. That change may benefit pocketable Windows 10 PCs. A shift in carrier power is coming, and for a change, I think it may be in Microsoft's favor.
Now Read
How Qualcomm (not just Microsoft) is making PCs post-smartphone devices
Get the Windows Central Newsletter
All the latest news, reviews, and guides for Windows and Xbox diehards.
Jason L Ward is a columnist at Windows Central. He provides unique big picture analysis of the complex world of Microsoft. Jason takes the small clues and gives you an insightful big picture perspective through storytelling that you won't find *anywhere* else. Seriously, this dude thinks outside the box. Follow him on Twitter at @JLTechWord. He's doing the "write" thing!