How Qualcomm and Microsoft are making PCs post-smartphone devices
Qualcomm's technology powers the smartphone industry. And Windows PCs rule the desktop. "Always Connected PCs" are where the two meet.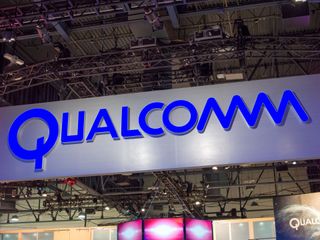 From productivity to entertainment Windows PCs, with 90 percent market dominance, literally defined personal computing for a generation.
Ten years ago smartphones introduced an always-connected personal computing experience where many light personal computing tasks transitioned to mobile devices. Qualcomm's technologies, which enable the modern smartphone industry, support an evolving experience where smartphone-based computing is becoming increasingly capable of sustaining more complex PC-like tasks.
Microsoft and Qualcomm have leapfrogged that progression by bringing the full power of Windows to Qualcomm's mobile infrastructure — the Snapdragon 835 processor. This is a huge jump beyond the smartphone's incremental progress toward more PC-like capabilities. It's also a major step toward first making PCs more like smartphones and then moving connected mobile computing beyond that form factor.
Qualcomm's philosophy
This isn't a Microsoft-mobile-comeback story. It's about cellular evolution, the investments, vision, and philosophies of a major industry mover, Qualcomm, and its collaboration (and mutual goals) with one of its partners.
Qualcomm's CEO Steve Mollenkopf said that Qualcomm invests in technologies up to 10 years before people use them:
It's notable that the CEO of the company whose technologies defined the smartphone industry states the smartphone is just the first step in getting as many people as possible on the cellular roadmap.
It's within this context that Qualcomm and Microsoft have partnered to make "Always Connected PCs" a new category of the most prolific desktop computing platform on the planet and a means to add more people to that roadmap.
Today's reality isn't Qualcomm's destination
Qualcomm is forward-looking and technologies it invests in now aren't the end goal. For instance, Mollenkopf said of past connectivity and video and audio compression investments:
It's likely that many couldn't see where Qualcomm was "going" with those investments before video and audio streaming became the norm. The same can likely be said of its efforts to make PCs more like smartphones. Where's Qualcomm going with this? Always Connected PCs are what we see today, but it isn't the end goal.
Foundation for the next step
Qualcomm likes to position itself at the foundation of technological change. It, like Microsoft, makes the tools others use. Mollenkopf said:
So where might Qualcomm, which enables the smartphone (which Mollenkopf calls low-powered computers), see Always Connected PCs (which are actual computers), going? Here's where they are today:
Always connected — these PCs won't need WiFi, but will remain connected to a network and receive notifications and alerts just like smartphones.
Instant on — After hours of standby, these PCs will turn-on instantly just like smartphones.
Battery life — These PCs will have all day battery life just like smartphones.
Convergence, a logical progression
A logical question is, "Would these smartphone-like capabilities be the end goal of a company with a history of and business model to invest at the ground level of new tech in anticipation of greater impact down the road?" I doubt it. And this is where those who doubt Microsoft's vision to bring telephony-enabled PCs to market falls short. They compartmentalize it as just Microsoft's attempt at a mobile comeback.
Qualcomm, like others in the industry, sees a natural convergence of desktop and mobile computing. Apple and Google are trying to bring their mobile platforms closer to desktop scenarios. Microsoft is doing the opposite. Qualcomm is enabling that convergence.
Enabling telephony on an ultramobile cellular PC form factor would be the logical progression of that convergence. Microsoft's role in this Qualcomm partnership includes making the PC experience mobile-friendly. This is where Core OS, which brings the full power of Windows to any form factor, and CShell, which adapts the UI to a user's context, come in.
Why Microsoft may gain an upper hand with carriers because of Always Connected PCs
Progressive Web Apps, a parallel evolution
Since cellular PCs and Microsoft's rumored folding mobile Surface are full PCs Win32 programs will be at a users disposal. Microsoft's support of Progressive Web Apps (PWAs) may help it overcome the mobile app gap over time.
Microsoft and Google have worked together on PWA's and Apple's also embracing the tech. Build, Google I/O and Apple's WWDC may bring more attention to this technology that's picking up momentum.
A collusion of factors supports the idea and viability of a telephony-enabled pocket PC category. Don't expect the first generation of a folding mobile Surface to change the world, however. It'll simply define the category. But like all things Qualcomm invests in, give it time as the category evolves along with supporting tech like PWA's and OEM partnerships that will eventually bring this category to consumers.
Bigger than Microsoft and a long-term lens
What's beginning as Always Connected PCs, will likely introduce telephony-capable pocketable PCs. These Windows 10 PCs with the range of Windows capabilities like inking, Mixed Reality and more may be what Microsoft CEO Satya Nadella envisions as leapfrogging smartphones.
Take note, however, the innovation that may make this happen isn't being driven by Microsoft alone. Qualcomm, an industry driver of mobile technology and a vested partner is actively pushing this evolution. So, rather than seeing a doomed Microsoft mobile comeback attempt, perhaps a broader view, that looks beyond Microsoft and includes Qualcomm and a longer perspective that looks years down the road is in order.
What we're seeing may be a natural progression of the convergence of mobile and desktop computing with the support of the company whose tech powers the mobile industry. I think Qualcomm wants to remain that leader while merging the power of connected desktop computing with a telephony-enabled mobile paradigm.
The capabilities that such a convergence would enable as high-capacity, low-latency 5G networks become the norm in several years would be profound.
The future is finally within reach
Visionaries (and science fiction, think Westworld) foretold the full power of computing would come to context-sensitive mobile hardware. It's always been technologically out of reach, however. Windows 10 on ARM, the capabilities of Snapdragon 845 processors and 5G cloud and edge computing changes that.
We're at the ground level of powerful AI, real-time collaboration, mixed-reality, powerful gaming and more that will be achieved on these telephony-capable, pocketable Windows PCs in time.
This true computing on the mobile platform would be that next step beyond smartphones both Mollenkopf and Nadella envision. And that's the kind of long-term view Qualcomm is known for.
Related Reading
Get the Windows Central Newsletter
All the latest news, reviews, and guides for Windows and Xbox diehards.
Jason L Ward is a columnist at Windows Central. He provides unique big picture analysis of the complex world of Microsoft. Jason takes the small clues and gives you an insightful big picture perspective through storytelling that you won't find *anywhere* else. Seriously, this dude thinks outside the box. Follow him on Twitter at @JLTechWord. He's doing the "write" thing!