How 5G and Progressive Web Apps may fix Microsoft's app gap
Microsoft's ambitions for Windows 10, cellular PCs and its potential folding mobile device have an undeniable Achilles Heel - the app gap. But there may be a solution on the horizon.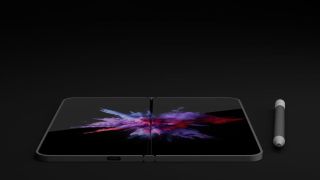 Microsoft's personal computing efforts are often met with legitimate criticisms about its app gap. It lacks the developer support critical to the modern app model.
The current model has shortcomings, however. As app stores grow app discoverability becomes increasingly difficult. Furthermore, the average user uses only six apps regularly, doesn't frequent app stores and rarely downloads new apps. In fact, web properties are engaged more frequently than apps.
As 5G networks, Progressive Web Apps (PWA) and processors like Qualcomm's Snapdragon 845 begin to take root, some challenges of the current app model (which are problematic for all platforms) will be solved. This shift toward platform-agnostic PWAs may help Microsoft escape the app gap-imposing confines of the current app model. It will be the progressive implementation of 5G networks and modern processors, the maturation of PWAs and multi-generational waves of cellular PCs and folding-mobile devices that may help Microsoft overcome the app gap. Let's break it down.
What is 5G?
According to Qualcomm CEO Steve Mollenkopf 5G is, unlike the incremental steps from 1G to 4G, a new technology that will transform connected computing. Qualcomm will begin 5G rollout in 2019.
5G will handle 1000 times more traffic than current networks, will be 10 times faster than 4G LTE and have half millisecond latency. 5G will enable autonomous cars, secure remote healthcare, immersive AR and more.
Furthermore, Qualcomm's 845 Snapdragon processor will "make accessing the apps on the web as fast as the memory on your phone," said Alex Katouzian SVP of Qualcomm Semicon. If Microsoft's folding mobile device launches with it in late 2018, it'll be capable of accessing web apps as fast as it would native apps. This first-gen device will be positioned to benefit from evolving PWA technology.
What are PWAs?
"Progressive Web Apps combine the best of the web and the best of apps." Users aren't required to install them, and they become more powerful as users use them. Google spearheaded PWAs in Chrome and Microsoft's Edge browser will also support them.
PWAs work for any user, on any form factor, offline or on low-latency networks, feel like apps, remain updated, are discoverable, installable and can be shared via a link. Since mobile users frequent web properties more than apps PWAs are more consistent with human behavior than apps.
Here's how PWAs and 5G will benefit Microsoft. Qualcomm's 845 (and later) chips and high capacity-low latency networks make web apps as quick as native apps. Microsoft's Project Westminster can create hybrid PWA-UWP apps enabling notifications, Cortana integration, Live Tiles, Windows Store distribution and more. Developers might embrace PWAs (which are not web wrappers) because they're easier to build and can target a broader base.
Progressive disintegration of the app gap
Rather than the knee-jerk, "but there are no apps" response to Microsoft's personal and mobile computing attempts users should consider the following scenario. The folding Surface device expected in late 2018 will be a first-gen, category-creating aspirational (not a savior) product. It'll launch during the early stages of PWAs (likely with Snapdragon 845), in the wake of consumer cellular PCs, on the precipice of a 2019 5G rollout. Let's consider a possible timeline.
This device will be a cellular PC like those launching in the consumer space now. The difference: it'll be pocketable, enterprise-focused and likely telephony-enabled.
Early 2018 onward consumers will begin growing accustomed to always-connected cellular PCs and eSIM technology. eSIM allows users to purchase data from the Windows Store and gives them more nuanced control over carriers.
Throughout 2018 consumers will encounter evolving PWA experiences in Edge on cellular PCs (and other contexts). Fall 2018, Microsoft's foldable device will launch for the enterprise and prosumers. Around that time into 2019 second-gen cellular PCs will hit the consumer space as the PWA experience continues maturing.
5G rollout will also begin in 2019. Microsoft's first-gen and, late 2019, second-gen enterprise-focused pocketable PCs, and some consumer cellular PCs may experience the benefits of 5G edge computing and PWAs on that limited 2019 rollout.
By 2020 OEMs may begin bringing Microsoft-inspired, telephony-enabled, cellular pocket PCs to consumers as 5G will then be more widespread, PWAs more mature and third generation cellular PCs will have made the cellular PC experience the norm for consumers.
With a mature PWA experience, pocketable-cellular PCs with telephony (where data and voice can be purchased from the Store) may be an appealing consumer category by 2020.
Beyond, "But there are no apps…"
There are many obstacles to this playing out as described. Limited 5G coverage is just one. Still, Microsoft's Windows, cellular and pocketable PC efforts must be observed within the context of the effects of evolving industry tech: PWA's, newer processors and 5G networks.
High-capacity, low-latency 5G connectivity, processors that treat web apps as native apps and a mature PWA environment are fundamental, platform-agnostic, industry-wide factors that can conceivably help Microsoft fix the app gap.
Get the Windows Central Newsletter
All the latest news, reviews, and guides for Windows and Xbox diehards.
Jason L Ward is a columnist at Windows Central. He provides unique big picture analysis of the complex world of Microsoft. Jason takes the small clues and gives you an insightful big picture perspective through storytelling that you won't find *anywhere* else. Seriously, this dude thinks outside the box. Follow him on Twitter at @JLTechWord. He's doing the "write" thing!