How does the Surface Laptop stack up to Apple's MacBooks?
By Al Sacco last updated
Microsoft's Surface Laptop is expected to ship on or before June 15. It's a top-of-the-line notebook, and as such, it's sure to draw comparisons between it and Apple's popular MacBooks.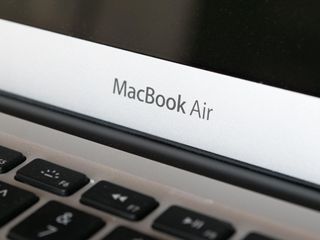 So how does the Surface Laptop compare to today's MacBooks? Just like Microsoft makes multiple Surface PCs, Apple also sells a variety of MacBook models, including the MacBook Pro and MacBook Air. The most accurate comparison is probably between the Surface Laptop and the MacBook Air. And just last week, we published a detailed comparison of the technical specifications on both these computers.
We don't want to give the whole thing away, but the Surface won. By a long shot.
We're admittedly biased, however. This is Windows Central after all. Coincidentally, there's a related conversation happening in our forums right now.
And while the folks over there are also likely biased (again, it's the Windows Central forums), they're clearly less so than we are. And some thoughtful folks have already chimed in.
What do you think? If you had to pick between the Surface Laptop and MacBook Air, would pick the Surface just for the OS alone? How much do the specs matter? Or maybe you think comparing the Surface Laptop to the MacBook Pro makes more sense? Share your thoughts in the forums.
Al Sacco is content director of Future PLC's Mobile Technology Vertical, which includes AndroidCentral.com, iMore.com and WindowsCentral.com. He is a veteran reporter, writer, reviewer and editor who has professionally covered and evaluated IT and mobile technology, and countless associated gadgets and accessories, for more than a decade. You can keep up with Al on Twitter and Instagram.
Windows Central Newsletter
Get the best of Windows Central in in your inbox, every day!
Thank you for signing up to Windows Central. You will receive a verification email shortly.
There was a problem. Please refresh the page and try again.