Microsoft Surface Laptop vs. Apple MacBook Air: Tech spec showdown
At first glance, the Surface Laptop is a good alternative to Apple's MacBook Air. Even though, at least right now, the latter seems to be a forgotten product in the lineup.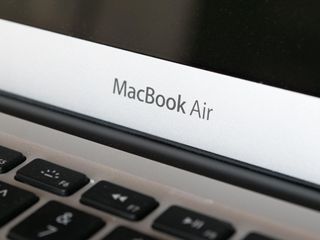 The actual target market audience may be a little different because Microsoft is going after the students directly. However, Apple laptops have long been a favorite of those with student loans. So any comparison seems fair.
Let's take a quick look at these two laptops side by side.
See at Microsoft (opens in new tab)
Surface Laptop vs. MacBook Air Technical Specifications
Swipe to scroll horizontally
Category
Surface Laptop
Apple MacBook Air
Display
13.5-inch Pixel Sense display
10 point multi-touch
13.3-inch LED display
Display resolution
2256 x 1504i
Aspect Ratio: 3:2
1440 x 900
Aspect Ratio: 16:10
Software
Windows 10 S
macOS Sierra
Processor
7th Gen Intel Core i5 or i7
Intel Core i5 or i7
Storage
128GB, 256GB, 512GB Solid State Drive (SSD)
128GB, 256GB, 512GB PCIe Solid State Drive (SSD)
Memory
4GB, 8GB or 16GB RAM
8GB RAM
Graphics
i5: Intel HD graphics 620; i7: Intel Iris Plus Graphics 640
Intel HD Graphics 6000
Ports
One full-size USB 3.0, Mini DisplayPort, Headset jack, Surface Connect
Two USB 3.0, Thunderbolt 2, SD card slot, headset jack
Battery
14.5 hours of use
Up to 12 hours
Pen
Surface Pen
No
Weight
2.76 lbs
2.96 lbs
Dimensions
12.13 inches x 8.78 inches x 0.57 inches
12.8 inches x 8.94 inches x 0.68 inches (thickest point)
Price
From $999
From $999
Image 1 of 2
Not a close fight
For once, Apple is pretty much outclassed across the board. And again, that's down to the fact the MacBook Air hasn't had a meaningful upgrade in some time. Considering the entry level models of both cost the same, it's utterly damning to see what you get extra with Microsoft's laptop.
A better display, better processors, better graphics, potentially higher RAM, it's lighter, it's thinner, has better claimed battery life and has digital pen support. When you look down the MacBook Air specs, the fact it still runs a Thunderbolt 2 port shows its age.
It's almost insulting to the premium laptop space that Apple even still sells the MacBook Air. Let alone still sells it for a thousand dollars. No-one should buy this MacBook Air in 2017. No-one.
So, the choice is pretty clear. If you're comparing these two, get a Surface Laptop, because it's actually a 2017 laptop and is worth the money. Windows 10 is superb and honestly, even this Windows-specific site can recommend you a better MacBook to buy if you're absolutely dead set on one of those.
Any of them. Just not the MacBook Air.
See at Microsoft (opens in new tab)