How to merge a contact in Windows Phone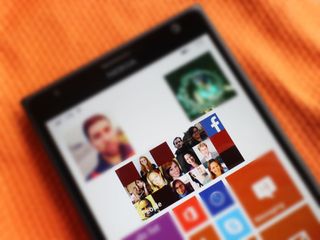 The People Hub in Windows Phone is the center for all your contacts. It goes above and beyond your typical contact list and integrates social networks like Facebook and Twitter (thanks Social Extensibility framework). By aggregating all that data into one, contact card, your People Hub becomes invaluable for keeping your friends all in once place. Windows Phone does a good job automatically piecing everything together, though sometimes it misses adding your phonebook contact with their Facebook profile. Here's how to manually merge and link contacts in the People Hub on Windows Phone.
Why does Windows Phone miss merging separate pieces of into one contact? It usually misses it when you've given your friend a nickname in your phonebook that doesn't match up to their real name on Facebook or Twitter. Or maybe your friend is using their middle name as their last on Facebook, and the system is unable automatically to piece them together. Either way, it happens, and you have two contacts in your People Hub that are the same person. Let's link two contacts together in Windows Phone to merge them into one.
How to link and merge contacts in Windows Phone
Select the contact you want to link
Tap the link button on the bottom in the app bar
Choose and tap the contact you want to link with
You're linked!
It couldn't be any easier to clean up your address book and get rid of duplicate entries. A few taps and you've now combined multiple contacts into one. A great thing to do when you've started to link Facebook, Twitter, LinkedIn, email accounts and more to your People Hub.
Have any questions? Sound off below or hit me up on Twitter (@samsabri) for help.
Get the Windows Central Newsletter
All the latest news, reviews, and guides for Windows and Xbox diehards.