All you need to know about the Windows Phone 8.1 'Preview for Developers'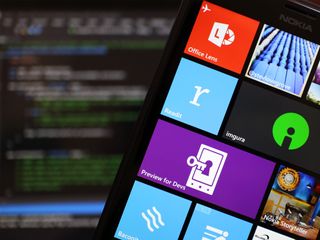 Last week, Microsoft announced Windows Phone 8.1 to the world. We gave you numerous video tours of the OS, and we're sure you watched Joe Belfiore's on stage demonstration of Cortana. Microsoft also announced that the Preview for Developers Program will go live for 8.1 "sometime in April". That program will allow you to install the 8.1 update early on any Windows Phone 8 device. Every. Single. One.
What is this program? How can you prepare for it before it arrives? Head past the break for all you need to know!
What exactly is the 'Preview for Developers' Program?
Back in June 2012, Microsoft revealed plans for the 'enthusiast program' for Windows Phone fans. It was during the Windows Phone 8.0 announcement and many people here on this site were tantalized by the prospect of getting updates earlier and faster than carriers.
That's what the Program is for. It's labeled 'Preview for Developers' but in reality, it's for anyone with a Windows Phone 8 device, as the barriers to participate are extremely low (more on that below). Microsoft is well aware that carriers tend to drag their feet on updates, so this is their way around that roadblock. It's a sly move as Microsoft actually wants you to use this Program.
Unfortunately, details were sparse at the time of the announcement in 2012. Sparse as in there was just one line in a PowerPoint presentation that mentioned it. Fast forward 18 months later and Microsoft finally got the Program setup, just in time for Windows Phone 8 Update 3 (and before fans nearly revolted).
Will it run on my...
Yes! Lumia 520, Lumia 525, Lumia 620, Lumia 1520, HTC 8X, Samsung ATIV whatever...you can 'Preview' 8.1 on all of these phones and get all the same features, even Cortana. Cortana is only available in the US? Change your region or just use the default Bing search like now.
Is this a hack or will it damage my phone?
No, this is not a hack. It's still an over-the-air update that is pushed by Microsoft. Technically speaking, things could go wrong, just like with any OS update. In reality, we have had zero complaints or problems reported to us with the previous Preview for Developers. Literally zero. Even Microsoft confirms the same, with almost 185,000 people participating in the program. So yes, it's safe.
But be advised, there is no "rolling back" the OS. Then again, we're not sure why you would want to.
Will it erase your phone?
Nope. It's an over-the-air update that will only update/refresh the OS. Your apps, games, contacts, photos and even settings should remain the same. This will not wipe your phone.
Will it void your warranty?
It depends. It's actually up to your carrier or the manufacturer who made your phone. To be honest, we don't have much to go on here because we have had no reports come in to serve as a test case. As far as we know, no one's phone has been damaged enough to warrant this action. Even still, you do have the Microsoft support forums (opens in new tab) should any problems arise. Likewise, Nokia is pretty darn good for service.
Keep in mind, once the "official" update goes out, your phone will look the same as someone who just waited for the update, meaning it will be impossible to tell it from any off-the-shelf phone with 8.1 installed. All phones are equal, post official update. That leads us to…
What's the difference between this and the official update?
There are technically two parts when it comes to official updates:
An OS update aka Windows Phone 8.1 build xxxx.xxxx
A firmware update specific for your phone and carrier (if sold through one)
The OS update is universal; it works across all devices and, for all intents and purposes the Preview for Developers is the same OS update as the official release. This is not a beta version of the OS.
The one difference is the Preview for Developers does not include new firmware.
All the firmware does is enable some device-specific functions, most notably new camera improvements on Nokia devices or the new SensorCore APIs, which will come with the Lumia Cyan update. With the OS update though, you'll still get 100% of the all the 8.1 features announced, you'll just keep your current firmware.
What happens when 8.1 officially rolls out for your phone and carrier?
Basically, nothing. Nothing in the good sense. Your phone will get the same update, but unless the OS is different, the only thing that will be updated is your firmware. After the update, you'll be on the same page as everyone else.
In other words, you risk not a thing by doing this.
How do you signup?
If you're already a Windows Phone developer, then you don't need to do anything except download the app (see below). If you're just a regular person without an ounce of coding skill, then you can sign up for Microsoft's App Studio: appstudio.windowsphone.com
Cost? $0
Just sign in with your Microsoft ID and let them register your email address. That's it.
Next, you need the Preview for Developers App for your phone, and you probably need to have Update 3 already installed, though we're sure most of you already do.
Get the Preview for Developers App
Now that you are a registered 'developer' with Microsoft, you need to download the app to your phone. This app, published by Microsoft, lets your phone register with Microsoft so that they can send you the OS bits.
Run the app, sign in with the same Microsoft ID you registered with App Studio and check the box that says 'Enable Preview for Developers'. Likewise, you can always uncheck that box and unregister that device.
Watch the above embedded video to see it all in action!
When will you get Windows Phone 8.1 Preview for Developers?
Microsoft has not announced a specific date, just a timeframe of April. All we can say: pay attention to our site as we'll be the first to tell you when it is live.
Once it's live, you head into your device Settings > Phone Update > Check for updates. The OS update will begin downloading immediately, and the program will walk you through the process (note: it's the same process as every other Windows Phone over-the-air update).
You'll want to have a battery with at least 50% charge and have access to Wi-Fi, as OS updates can be large – too large for some carriers. Also, you should have at least 1 GB of storage space available, as that update has to be downloaded and unpacked somewhere!
When will you get the official 8.1 update with new firmware?
It will be contingent on your carrier and phone manufacturer. Since this will be like previous updates, you can expect a rolling schedule spanning a few weeks to even months as each carrier has their own time frame. From past experience, we'd push this out as far as July and August for some of you, with the Lumia 810 on T-Mobile probably not getting it at all (blame T-Mobile).
Anyway, hope this quick guide helps. Prepare now so you'll be ready whenever Microsoft throws the switch!
Want to learn what's in Windows Phone 8.1? Check out our features page or head into our 8.1 forums where you can discuss what's new!
Windows Phone 8.1 – Main page
Daniel Rubino is the Executive Editor of Windows Central, head reviewer, podcast co-host, and analyst. He has been covering Microsoft here since 2007, back when this site was called WMExperts (and later Windows Phone Central). His interests include Windows, Microsoft Surface, laptops, next-gen computing, and arguing with people on the internet.
...and no, this article does not mean we expect the update today or even tomorrow. Don't read into things, this is just for reference for when it does go live, nothing more.

Dan, is the public preview rea... SLAP

He didn't mention if it will be available for my 92...slap!

What about my Lumia 10.....SLAP!

Oh, will it run well on my Nex... SLAP SLAP PUNCH SLAM UPPER CUT!

Teach the bashers http://www.phonearena.com/news/BlackBerry-CEO-Chen-says-he-would-sell-th...

The list of Nokia says that France got the "first" 8.1 update. Real deal? Lumia 520 Orange 3058.50000.1425.0009 Available Available Available http://www.nokia.com/global/support/software-update/wp8-software-update/...

Dan, will it be available for my Lumia 710? Pretty please?

Nope not ,because you're phone runs on windows phone 7/7.8 platform, you just need to buy a windows phone 8 device. Like the Lumia 720 the succesor to your phone, or if you want to keep it small the 620 or 520/5 ;)

Awwww c'mon, I'll even buy you candy!

Where is the link to the WP8.1 update please?

Sorry, Sam. I'm hijacking your comment here to answer the article.
According to my experience, if we bring the phone directly to NCC(Nokia Care Center), the warranty was not void at that time (I use GDR2 back then ... or 3 ... dunno, the one that available around early November). I don't know about carrier case though.

I just completed a warranty swap through my carrier with no problems. ATT if anyone's wondering.

So Danny boy doesn't do faster comments..,

But Dan, I have a Lumia 1020 with AT&T, will I be able to get the upda....*SLAP*

So you're saying there is a chance................Understood.

What about all that one in a million talk?

Developer Preview - April 14th
Lumia Cyan - Between May and June (630/635 and 930)

...just for reference for when it goes live. Ahh, click-bait. Understood.

How is an 1100 word how-to guide on how this program works...click bait? I'm guessing you don't know how people think, or that not everyone knows what this program is/how it works... I'm trying to avoid the flood of questions people have about this before it goes live, not during or after.

Dan, at this point, you should probably expect at least a few butthurt readers to comment on your articles (and only your articles) :D

Can you please link users to forum sticky in WP8.1 about "What exactly is developer preview?" if they want to discuss or need help on the D-day, please please?

I added a link to Dan's article, too. I mean, since his looks so much like mine..... ;)

hah, TBH I didn't even see your until someone pointed it out below. Great minds thing alike ;)

Lol. I was wondering why you didn't get credit. They usually do give notice to those who do popular topics. Oh well, its a good read for those who still don't know.

For poor sods like me on the Lumia 810, there is a step by step guide in the 810 Forums to get Preview for Developers. I love GDR3 on my 810 and will be definitely updating my out of warranty 810 to WP8.1 as soon as it is out for Developers....

Yea, I got a sorry 810 as well. I had to buy it 2nd-hand off of ebay, as tmobile didn't offer it anymore, and I wanted something smaller, and less expensive than the 925, but not as crappy as the 521. The 925 was priced at $450, and my 810 was $150. So I opted for the 810, which I do love, I just hate tmobile for dropping support, and updates for it. I had the same problem with the Nokia Astound. I got that, and nearly 3-4 into it, they dropped support for it, and I didn't get the update, and actualy updated it with a Custom ROM for the C7. So I'm glad that I got the developer preview app, and will definitely be updating to 8.1.

Go and see who the deads are bashing you http://www.phonearena.com/news/BlackBerry-CEO-Chen-says-he-would-sell-th...

Thanks Dan, I was planning on updating but was slightly worried, so it was good to read this in advance.

"I'm trying to avoid the flood of questions people have about this before it goes live, not during or after." Too late. Have you seen the forums??? ;-) So many questions about this that have been answered numerous times. THANK YOU FOR WRITING THIS UP!!!! Can we sticky this across ALL the forums? Can you code the forums if anyone posts a topic asking about this, they automatically get slapped? ;-)

You really need to grow a skin! There are plenty of indexed articles here already on the WP8 Developer Preview program. This latest one is great for people unable to use the search facility, and possibly better written. Well done Danno, you're a very good boy.

Dan, you read my mind. I have been searching the forums and posts here for tips in the last two hours. I got as far as the app download. Then I bottled it, was worried that the 8.1 OS would not play well with the existing firmware from my carrier (EE/Orange). After your post, I have taken the plunge, I'm all in.

First update done.... It had ...55 at the end. Roll on 8.1. I will add, that it may be prudent to shift your data first, for safe keeping and also it may speed up the migrating data bit. Kudos to you for a well written how to guide. As for click bait... I certainly didn't see it as such. The timing was spot on. Thanks WPC.

Okay one question. When I switch my region settings for cortana what are the consequences? What will I be missing. I am in Canada and we don't have local scout. But I switched the search to US and it works perfectly. Will I only have to switch the search to us or everything?

I was actually hoping there'd be an article like this, so I thank you for it!

Great write-up Dan; thanks for putting this one online.

Thank you Dan, thank you WP Central, this is an awesome article. I signed up yesterday and this article appeared today, lol. It's great to gain the reassurance and links given here. So looking forward to 8.1 on my current 920 and my new 930 :D WP FTW

Thanks for the article. You have done a great service to the community. I shall salute you(in my mind) on getting the WP8.1 update on my Lumia1520. cheers!


Ive been reading wpcentral daily for a couple of years now. I can promise you they just dont waste their time with click bait tactics. They know that sort of behaviour drives readers away and reduces clicks. This site is as close as you can get to a proper news site whilst still being a blog for enthusiasts. Now if you were on Neowin or the Verge (that I also read daily) you might have a point. Dan this guide is great, i dont need it but judging on the 1000's of comments on every article its good to see that someone grab the ball and run with it. This is one PSA that was much needed.

Thanks! Yeah, we're try to anticipate what people are asking, and get this out there for anyone doing a search or who has a question. Hopefully it works!

...just for reference for when it goes live. Ahh, click-ba*SLAP* Fixed it for you. :)

I am sooo getting this update today or tomorrow when it comes out!

Now that its in writing, do feel pressured that I expect you to be the first one to tell me when the update is out, NOT VERGE.

@rockstarzzz Challenge. Accepted. :P

Push notifications, toasts turned on for WPCentral App on my Surface, Lumia and Windows 8. Game on! ;)

Ok, ready.....steady.....go.....

Oh and Dan, it has to be YOU who writes the article. If anybody else (say like Rich) gets the article out it doesn't count. Is the challenge still accepted?

Haha, nice now I don't have to look at any other site for dev preview news. I'll be refreshing this site every 10 min until it is released.

Very good article, well written, with useful information and even with a bit of humor. Congrats on a job well done.

Need your help guys to teach those Nokia's bashers who came from a dead platform BlackBerry http://www.phonearena.com/news/BlackBerry-CEO-Chen-says-he-would-sell-th...

So if we're not getting the update today or tomorrow, what about Thursday.,

Yeah that's what I was thinking. He probably knows its coming Thursday, which is why he said he'd be the first to write about it when its released lol

Takes off glove and slaps you with it!

I still have my mind set for the 10th. Sam Sabri, was that you in the Build conference?

Most current rumors place it at the 14th. But I can't stress enough the RUMORS part, so hope for the best, expect the worst.

Daniel, how do we know that the official WP8.1 is released for our phone when we were using the Developer Preview at that current time?

You will get an OEM update for 8.1 GA, eg Nokia's Cyan update.

So Daniel, today is 8 and it is not coming today, tomorrow is 9 and it is not coming tomorrow as well, so it is DEFINITELY coming day after tomorrow on 10. Right? Or I am going to...*SLAP*

But what if, Dan, what if???

Great article Daniel! Thanks for covering this topic in such a well explained way :)

What about HTC 8S? Slap, Slap and SLAP!

So its coming this Friday?! I knew it!

If I install the preview, can I take the cyan update on June or not?

You'll get the cyan update whenever your carrier pushes it. But the firmware update will essentially install the same OS you do with under the preview, just with support for added features from the OEM. Still, I'd you'll have Action Center, Cortana, and a bunch of other stuff already. No waiting for months while everyone else gets to have fun with the new bells and whistles.

Hopefully my phone is country variant, 1 more thing, if I download the preview can I take the Final OS version on June ?

The preview IS the final OS version!

Hey ,I hav completed all the steps that is mentioned in this article , after that I just simply checked for updates , suddenly it started downloading ! I don't know what it is downloading but it is still at 0% , can u plzz help me ?

its an update that fixes some bugs in update 3

Joe Belfiore tweeted it will be the first part of April. so any day now...

I figured, but I appreciate the heads up. Now I'm prepared for that glorious day that is coming some time this month when my WPCentral app tells me it's available. You're just making sure we're informed and prepared. Much thanks to Microsoft for doing this. I did wait for Update 3, but 8.1 is too big for me to wait - and I trust you guys at WP Central. If there were a problem with an install, you would hear about it and let us know. I don't have to root a phone or any such thing. Way to go, MS!

My thoughts exactly. I'm glad Microsoft finally figured it out and made it really simple, legit, and safe to get the latest software versions.

Looks an awful lot like this thread from last week... http://forums.wpcentral.com/windows-phone-8-1/271799-developer-preview-program-what-exactly.html

Hi! I'm from Costa Rica and I'm wondering if this updat.... SLAP!!!

Daniel, any word from Nokia or WP about once the acquisition is complete if the firmware updates will end up becoming part of the developer preview program? After all, it seems like being theyd be under the same tent so to speak. And getting Cyan, etc from MS would sure cut down on frisfrations of users... Sorry if you covered it and I missed it... Posted via the WPC App for Android!

It's an interesting angle but I think it'd complicate things too a whole 'nother level.

How is it possible the article is posted at 1648 hrs and Dan slam dunnked a commente at 1607 hrs. Or is this a revised article? My foot. Resuming ....

:) I can comment on articles not yet published. I'm the true "first", lol

First comment from Dan ??? That's really fast......:P

Wont nokia have a uniform policiy regarding the warranty status affected by dev preview across the world ? I mean, if one of us can go and ask nokia directly about it, then why hasn't anyone already done that ? Daniel could you talk to some nokia guys regarding that ? Its a sort of confirmation for all of us living in countries where there are no carriers (yeah SLAP them !) ! Thanks !

me-"what about my beloved lumia 72..........dan-" slap slap "shut uupp read the article" me-"oohh okk but what about........." slap me-"ok i give up" lol

Lol ! That's why dan put that pic over there in the article.

Hi guys..
I have just signed up for windows phone preview for developers (credit to Daniel for that neat tutorial).
So..i have casually checked the phone for updates and it shows me " an update is ready for download"
Now..i am currently running Lumia black on my NL920(India), could this be 8.1? Or update of Microsoft Bittersweet shimmer?
Please clarify

Its what you didn't have before. Not WP8.1, not Cyan. It wont change a thing in your phone. But you need it for 8.1

No, when you sign up for the preview you get one update. It's not 8.1

I've replied to you on private messaging.

Watch out, it's just the Gdr3 developer preview. Even if you've installed that version via the official way weeks before.
Doesn't make sense but that's what happened to me yesterday...

So in order to get an early build of cortana outside of the us should i change my region pre regestring or it can even happen post regestring on prev for dev app??

Either before or after, shouldn't make a difference AFAIK....

Will the 8.1 upgrade make my phone faster? :-)

SLAP! But I didn't even ask a question! SLAP....that's just in case you do!

I think this may now be available. Installing now...

Sorry, no. After update still showing WP8. Must have just been a version update, but odd when 8.1 is due so soon?

Need your help to teach those Nokia's bashers from the walken dead ''BlackBerry" http://www.phonearena.com/news/BlackBerry-CEO-Chen-says-he-would-sell-th...

Will I be able to...SLAP! But I just want to know...SLAP! When will I...SLAP! Does this support...SLAP! I love my Windows Phone...I love my Windows Phone.. lol

Let's hope 14 is the date

Or earlier... I would be okay with that

I still want it to be on the 10th as much as possible.

Actually I'm crossing fingers about that! Haha

The 10th would be ideal but expecting it the 14th.

What happens if my carrier hasn't enabled Lumia Black? I have Amber but downloaded GDR3 with this method, If I install 8.1 and then my carrier releases Black and I install it, will it keep 8.1? I hope that doesn't read like a mess :)

Urhm, you can't install Black if you install 8.1. You might be able to install Black firmware, but the software can't be downgraded to Black from 8.1

Chances are gour battery cells would explode causing a crater 5ft wide.

Your OS, as stated in the article, will be unchanged. Only the firmware will download when he official update arrives.

I assume that yes, you'll keep 8.1. Because, in Daniel's words, this not touch the firmware. So, using 'Preview for Developers', an OS update (from Microsoft) comes before the Firmware update (Lumia Black from Nokia and carriers). And when carriers drop the firmware update you just update it... Please correct me if I'm wrong people....

I was going to ask the exact same question. I've got a Lumia 620 on aio (one of the 'windows phones have updates?' carriers). I installed update 3 via developer preview, and will have 8.1 preview before aio gets around to releasing Black. I have to assume that the update from aio would apply the black firmware and skip the OS update. I guess I'll find out in a few days when WP8.1DP is released.

That's exactly how it works. Even when you get an official standard route update it's 2 or more updates. One being the firmware and the others being OS patches. The dev preview will give you the OS updates early and when the carrier approves it all your phone just like a PC will see what version you are on and only install the missing patches which will only be firmware.

I dont know...i saw 4 lumias with problems with preview for developers. I just dont trust at all with this.

Sure you did. There are also over a million folks who saw bigfoot and hundreds more saw the lock ness monster.

Loch ness monster is real. I saw him, don't joke about it dude. Not cool.

Lies...the one I saw was HER...nessie...

It took my mother when we were fishing in the Atlantic ocean :(

Loch* ..and yeah it's real. I've seen it twice!

Only The Doctor and his companion have ever seen the Loch Ness monster. Wait, are you The Doctor? If so, what's Windows Phone 9 going to be like? Will it work with my sonic screwdriver?

Lol come on guys. Maybe that 4 folks that i know dont know how to install well the developer preview. I saw : 1 L920 with sound problems. 1.820 with tiles update problems. And two L925 with some kind of notifications and vibration problems after the developer preview install, so i dont know if those guys are kinda dumbs or maybe was the developer preview. What do you think?

I saw it, too. It always shows up at my door and asks for tree fiddy!

YESSS i was waiting for this!!! lol

...and we also heard that you were abducted by Aliens and did some experiment on you...right?

It may happens.. It's a preview.. This means that what u have downloaded it's not the final build... But a version with some bugs..

Are you retarded? It has been said so many times that it's the final version of the os the same one that you'll get with Cyan

Stop spreading FUD, it is final version and one and the same they are shipping to Nokia, which will come pre-installed on 630, 635 and 930...geez some people.

¿Más rápido? ¿Qué más rápido?

Si si amigo wopa wopa andare andare.

Lol, esperemos que o 8.1 tornem os nossos telefones mais rápidos

Daniel just said that he expects update to come out today or tommorow

And where did you hear that? I don't see him saying this anywhere.

I think it said later today on the East Cost. :-)

I seriously doubt that,, if anything he was referring to Windows 8.1 Update 1
Which is available right now.


No he said within an hour. lol

1st the 10, then the 14th and now not sure. :( Hope this comes soon. I already keep checking for updates every day on my phone, even though I know its not yet available. Can't wait.

I'm doing the same thing :)

HAHA.....me too..me too..

Daniel, something else to add that may be important to some users. One thing that won't be in the developer preview is Bluetooth LE. It will be disabled on Nokia devices until the full release. See about 6:20 into this video. http://channel9.msdn.com/Events/Build/2014/2-519

That so? I though most of Lumias has Bluetooth LE in Lumia Black update? And I see your link (but not watching your video) that it's a bout Bluetooth LE API for dev

Wonder where the inspiration for this kind of post came from.

Maybe from the fact that 8.1 is expected sometime in April and it's obviously better to get this out of the way before 8.1 is released than having a thousand desperate guys asking "how do I enable the dev preview" after the update is live?

Have you READ the forums here? LOL (yes, I got it was rhetorical)...

So the developers preview won't be available today???? But BUT WPoweruser said it was today! They're always right! /s XD

10th or 14th.. Thursday used to be a Windows Phone's day..

I was being sarcastic...
Microsoft hasn't committed to a date. So even if it comes April 30th it will still be within April as they said

didn't belfiore say first part of april?

Yes, on Twitter. But still, the official word given on Build was "April" so I'm even willing to give the benefit of the doubt.

If I install the preview, can I take the Cyan update in the future or not ?

Yes. As it's answered in the article. You should really read it ;P

Yeah... http://www.theslap.com/

Come on now, you know Surur is always righ...... OMG, HAHAHAHAHAHAHAHAHA! I ju.., I just can't do it XD

This answered every question that I had

+925. I finally signed up for developer preview. Now I don't have to wait for Turtle-Mobile!

Same situation. Waited for months for Tmobile Lumia 925 GDR3, I'm done waiting. More than anything I'm glad there's a legit, safe way to do this OTA without cables and strange debugging workarounds.

Not all the features will be available in preview We already know that BLE will not work on Nokia phones because of a conflict between the MS ble stack and the Nokia one. Also Miracast will not be available without a firmware upgrade and even so not all devices will support it

Found out what BLE is....but does this mean Bluetooth won't work at all on Nokia devices with the developer preview?

no, of course not. bluetooth will work just like it always did. but the new technology LE (low energy) is not.. so, dont worry!

Thanks....didn't think so but never know

Normal Bluetooth will work without any problem, but for Low Energy, we have to wait until Nokia firmware.

This is why if anyone posts info like this,, it would be nice to provide a source for the info.

The link to the //Build session where they talked about this was provided by tristan.rice in a previous comment. I'd post it again, but the forum won't let me because it think I'm trying to post spam. Just search for the previous comment.

I saw it and watched and didn't see anything about regulare BT....but I didn't watch the whole thing either.

Ok, I skimmed the video and it specifically says "LE is disabled on Nokia phones for Deveolper Preview, but will be ready for Windows Phone 8.1 Launch" Beginning at time stamp 5:56 in that video Miracast was not really expected in 8.1 as far as I could ever tell. And I do not believe LE was expected in 8.1 as that is a part of the Firmware, not the OS.

Thanks....I appreciate you letting me know!

Thank goodness for this. My brother has the dreaded Lumia 810, so this will make him happy.

Registered my 925 as soon as I walked out of tmobile after upgrading from 521. Now we play the waiting game.

Im waiting for my 925 arrive, upgraded from 620. We share logic....

Phone is amazing. Best WP I've used. Had an HD7 and 521. Both good phones but this is top notch.

Will Windows Phone 7.x devices get this? :P

I have a message from Misters Rubino, Warren and Belfiore.

Ah the good olde days... I miss my Omnia 7!

+7 with full root access custom roms brother, good times

Should I pull my pants down when I piss? ;)

My old 710 still working. But T-Mobile refused to update it to 7.8. Flashed it.. Anyway enjoying my 928 now and waiting for update)

I remember that in the Build event Joe Belfiore said it will be available for developers in the first half of april. So that would be next tuesday in the "worst case"... if there are no delays.... But if you are a developer you know that may be some delays, so I'm crossing fingers it will delay at most one week. So worst case could be 2 weeks from now, best case next tuesday or before of course.

And falls within the "First part of April". I'm still looking at the 14th for release. Now if a certain EIC could share the method WPCentral used to install 8.1 on the devices used in the the articles last week we would be set and the wait could be over .

guys, I've got some update after enabling Preview for Developers! I already have GDR3 and Black, soo is it WP8.1? It's installing right now. I will let you know what is it, but it is installing for a long time, so...

Well it ain't a firmware update. It could be an 8.1 "ready" update. Lol.

No, that is most likely the minor update they released after GDR3 to fix some small things introduced by GDR3.

It installs GDR3 again--mine did the same. As far as I can tell there is no difference.

yup, I got too excited, it is just GDR3 again, but with different number version ending.

Yeah that happened to me too. I was so looking forward to talking to Cortana too.

It must be something else....here in the U.S. on AT&T when checking after installing there is no update available yet.

Yes. I want April 14 to be WP8.1 day. Or in some way, its D-day but in a good way.

Sorry but I'm still wondering, if I do that, will I still have the previous Nokia firmware like the glance screen etc?

Yes but you won't have the "Nokia" exclusive stuff that the official update will bring in 8.1.

Forget replying to ignorant posts and, if you could, reply to this: Do you know if we will be able to attach files in an existing email thread without using a link to the file?

We'll have answers to all and that more.

le sigh. thanks for the reply anyway

Hey.. I wanted to know.. If I download preview version of 8.1 update ... thn when my lumia 720 will get official update with nokia's enhancement.. will I be able to download tht update.. And I hv no knowledge of coding .. n If i made microsoft appstudio accound(free one) will i fall in trouble??? Plz reply

nope, nothng will happen dude, dont worry

I'm hoping Nokia switch on call settings, seems missing on my lumia 920

Calm down guys, if i asked it's because I didn't see it... Thank you though

This next update makes me want to try to be a developer. You know....because that'd be cool....but maybe I just want to pretend to be a developer....you know, because that'd be cool ;)

Be encouraged. I built my first six apps over the past weekend. They are all just webapps that display a particular website, but still... incredibly easy.

I need to learn how to do this.

They said "some time in april", as far as what the great team at WPCentral has told us, all signs point to the 14th but who knows, maybe sooner, maybe later. Thanks for the heads up!

A few weeks then for my HTC 8X and a few months for the Nokia lot if it's like GDR3.

Thank you for this, explaining it to me like I'm a 3 year old. I always use to think this was for super smart computer people (developers). One less complaint about waiting sooooooooo long!

What i want to know is since some of the hub ased apps are being removed (music) and replaced with store based apps, will we be forced to re download the music from xbox music?????

No, all of the music, photos, videos, et cetera, will remain on your device. And, no, you will not be forced to repurchase anything, as your purchases are synced into the Xbox music service itself. If I remember correctly, the music+videos hub is not being removed, it's being split into Xbox music and Xbox video, but don't quote me on that haha.

Indeed, the built in Music + Videos app is being replaced with the Store versions, so that they can be updated on the fly. Sadly, that's all I can tell you, as I don't know anything else about this. I just hope it's still deeply integrated into the OS like it currently is on Windows 8.1: where it's still a store app that can updated on the fly, but doesn't sacrifice feeling built into the OS. Fingers crossed.

Very good article for the newbies.

*twiddling thumbs* - Yep, Dan wrote an article about it, can't be long now... *twiddle twiddle*

Will my HTC 8X get Glance Screen?

No, glance is only for Nokia phones

Rumour has it that it is now part of the OS, so you will get it but not sure that for it to work will it require any special firmware from HTC or not?

I'm sure this would've been reported by WPC had it been the case. Seeing as I've seen NOTHING to suggest Glance is apart of the OS, combined with the fact that Microsoft doesn't actually own Nokia yet, I'm going to say the notion that Glance is coming to non-Lumia devices is absolute rubbish.

Well it is very possible. After all many of Nokia's services are no longer exclusive.

Dude, because YOU have seen NOTHING does not mean it is rubbish. Are yoy suffering from God complex? And also what it has got to do with Nokia-MS deal? Agree that it was Nokia who came up with this idea, but it widely reported as part of SDK leaks that Glance an Double tap to wake, which were Nokia specific features are now going to be part of the OS.

Double-tap to wake? Yes, I've read that one. But I'm pretty sure Glance screen is Nokia-specific. Just because Microsoft is absorbing them, doesn't mean they're giving away all incentives to buy Lumia devices, and Glance has built quite the following. Morpheus Phreak also explains the situation pretty well. However, you're right in that I wrote too much of an ego, for which I apologize. But nonetheless, WPC hasn't reported on Glance for non-Lumias, and seeing as they're typically spot on, I'm skeptical.

All is forgot and forgiven my friend. May be I was too hasty in my reply too, which I also apologize. You are absolutely right about glance screen I had a second look and I think I got confused with live lock screen feature which has been reported. But I still believe that it has nothing to do with Nokia-MS deal not being done yet, that argument is wrong. It is a piece of code, Nokia does not own it (Moto has it). It is not like that they are dictating each other, and I am sure double tap to wake was implemented in OS with Nokia's help.

Ok, so who did not run phone update after reading the article? Just incase............................. +Icon

Haha I was planning to do so, honestly. Lol

@Daniel Rubino : Very well written article. Thank you. I was tired explaining to my friends about the preview program and its pros/cons. I'm sharing this with my friends now :)

As am I! Daniel is the bestest!

Do you think that, eventually, Microsoft will be allowed to just push out the OS worldwide, then firmware at a later time? That would be awesome.

It's really the carriers that are at issue here. This is about as close as we'll get, is my guess.

That's a bummer :( Since there are almost 200,000 people on the update, I was hoping that at least some carriers would realize "oh, our network won't fall into a black hole if all they do is push out an OS update", but oh well...

It's kind of that...to get them to approve/push out the updates faster by showing it won't crash their network.

Daniel, do you think the firmware update has to be checked by the carrier, because it might damage the quality of service, or simply because Nokia is not going around the carriers to push the firmware directly. What I would like to know is Microsoft will be able to push both OS and firmware once the Nokia adquisition is complete. If it comes from the same company, they should just be able to bundle it all together.

We can hope in future that the firmware is generic, and carriers can simple send patch files add network specifics.

I think its coming today or tomorrow..cant wait...excited...

So tomorrow it is then. Thanks!

If it comes tomorrow Daniel will be a 1000 bucks and a cortana tshirt poorer. LOL.

Damn you Daniel and your crystal ball !! :)

Thanks for nothing. WPC
I waited 6 months for GDR3 that never came, when I could just download developer.

Check out previous coverage. We wrote a guide for GDR3 and the Developer Preview the day it was announced by Microsoft.

Been reading, I thought it was beta

If you thought it was a beta than you haven't been reading...

Listen, historically - preview or beta or RTM were and are still useless if installed on Windows desktop as you still have to do a clean install after release.
Read the comments of people who thought it applies to Phone as well.

There was a huge discussion in the forums about it in which I said that there was a WP exec on one of the podcasts I listen to who said it was the same version that was given to OEMs. Many disagreed, but that exec turned out to be right. Imagine my shock. A WP exec right about WP!?!

You mean thanks for remind you AGAIN that there is an option to download for the developer program that you can get for free. If you waited 6 months that's not WPC fault for sure. People just love to complain.

No harm done here.
Never said it was his fault...I am a reader no....

When start your comment with 'Thanks for nothing. WPC' that means that you are not happy and complaining, and blaming WPC for your failure to understand different between a beta and DP.

Stop being a dick. He obviously was being sarcastic.

Thanks for telling me you dickless, absolutshame. I don't know how I got here without you guiding me.

Try making coffee while you wait for 8.1 and stay awake until then

Fuck.........y cortana is available only in US,then u should be selling windows phones only in US

Two reasons: it's new, and they can better control/develop/improve it when only in one region and two, language localization is kind of hard and time consuming.

Ah c'mon mate there's nuffin yous in the states are gunna say different from us in straya. Geeze Louise

Stone the crows, mate! youse drongos over in yankeeland is our true blue dinky die ridgeydidge best mates! Language barrier? Crikey! Fair crack of the whip!!

One thing I did not see mentioned is the requirement to have plenty of free space on your phone when applying the update. The last developer preview would not install on my phone. It gave no error, but it got stuck. I went and freed up about 1GB of space and then the developer preview process worked perfectly.

Good point, will add a note.

How much free space should I have ?? Any idea ?? If you already answered it slap would be great...you can pinch me too...

At least 1 GB, at least. (mentioned in the article)

Yeah he added it later...it wasnt there when I made the comment..

Do the martians have two sexes like we do?

Sorry just wanna understand...didnt get the alien reference..

Are Aliens, male and female or jush male or just female.

Only male...you must remember, men are from Mars and women are from Venus. (That's why both planets are now barren)

It all makes sense now... EVERYTHING I'VE BEEN TOLD IS A LIE. Posted via the WPC App for Android!

The real question is, did Nokia make you give that 630 prototype back?

So is it confirmed that we will have to change our region, (even for dev preview) to have Cortana at all???

Read it and many articles related to Cortana, I thought it would make more sense to release the dev preview with Cortana regardless of region for developers to develop... Outside US...

Yes, because Cortana is launching as US only, and will work its way to other regions with time. If you don't want to change regions, that's fine, but you'll be stuck with the standard Bing search.

I did a double-take when I saw this... I thought it said will we have to change our religion!! Teehee

Cool. I use US as the Region and English as the language anyways, even though I live in Latin America.

I'm downloading now on my drive home.

Wow! Like OMG IT'S LIKE SUPER EASY!!! It didn't even take 5 minutes to register, I think I might even make an app. Wow!

Hi, I have a little problem ,I just activated the Preview for Developers and i got an update , i don't know what is it , i have a nokia lumia 820 with lumia black ..

What's the problem? You said you have a problem but you actually have an update.

Just an update for Developer Preview devices. No biggie.

Had the same thing happen a few weeks back when I finally installed the Developer Preview app. Just a minor update that is not WP 8.1.

Any guesses about its size......?

It's more important how you use it

Nice. Just forgot to mention that when you install the App for the first time, the program will probably announce an update (8.0.121), and everyone will stop asking "I just installed the Dev Prev and received an update. Is this Windows Phone 8.1? "

All of "these" phones, that key word...

Hahaha Okay okay just kidding :):):)

Rumor has it, the developer preview update will be on April 14th. Any truth to this?

Perhaps. But that's the nature of rumors: sometimes they're rift, but they're often wrong. However, one of the things I love about WPC is that they try to keep their info and articles top notch and clean of rumors from non-trust worthy sources. They're very good about that, which I find admirable. With the in mind: WPC has indeed reported April 14th as the *RUMORED* release of the Developer Preview. That still means it's a rumor, but it's a rumor that at least has some substance to it. So fingers crossed for this Monday, but no promises.

What this mean? "Keep in mind, once the "official" update goes out, your phone will look exactly like it did when you bought it". I'm on the Preview since beginning and still no Black update. Lumia 920

If your carrier delivered Black, then you should have it.

But the idea of Preview is to avoid carriers, or am I wrong?

It's to give you like 95% of the new OS before the carrier update. Firmware is something that Nokia, HTC, etc. need to do and then go through the carrier.

Funny thing is I have glance, glance background, glance icons and it says Amber (8.0.10521.155)

The preview does not include carrier specific firmware, just the general OS release

same here. I'm on the preview since the beginning and no black update even though my carrier approved and pushed the update. (L920)

This is still one of the best things Microsoft has done for the consumer. Can't wait!

Used this since the first day it was released, with zero issues. There is no real reason why anyone that is eagerly waiting for a new OS version should not go ahead and get this.

Stop writing about it and get the damn thing out

Yeah Dan is on his way to push it out. He had to stop to change socks.

Great article and information guys. I was on the fence with WP 8 Update 3 and did not try out the Preview for Developers Program but probably will for WP 8.1 as I am anxiously tired of waiting, just like everyone else :)

didn't even know I didn't have Update 3, and yet I swear I had all of those features. So when, after getting the Preview app installed and configured, I was quite shocked to see an update available. Blazed right by all of the version numbers shown so couldn't find out what I was installing until just now... Oh, OS 8.0.10521.155 (Update 3)? Weird. Now to just wait patiently (as much as I can) for the dev preview to be available.

Developer Preview enabled devices have a special update for them. As such, if you already had Update 3 installed (which it sounds like you did), then this just a Developer Preview specific update. Nothing new and/major.

@Daniel Rubino: "Keep in mind, once the "official" update goes out, your phone will look exactly like it did when you bought it, meaning it will be impossible to tell it from any off-the-shelf phone with 8.1 installed." This sentence is misleading. You make it sound as if the official 8.1 update will wipe and erase everything from your phone doing a complete reset so that you won't be able to tell it from one fresh out of the box. You should just say that when the official 8.1 update rolls out, whether or not you have the preview installed, all phones will be updated equally.

I ask about that sentence too

Wow....didn't know about all this developer's program although I kept on hearing tons of news about it. Wow, now that I know, I'm gonna sign up now. Thanks Daniel, favorite article by far for md this year.

Thanks, I just signed up to the App Studio and installed the Developers App. So when this 'preview' comes available and I install it, if I get scared or unsure can I revert bac.....SLAP!

Article is so clear, so i guess no one here will ask question that is already there. Read from top to bottom!

Hey, sorry for a silly question, but... maybe someone can answer. If I update the OS, do I still get to keep all the Nokia Black goodies? For intance, I do have Nokia Black installed (GDR3 + Nokia's firmware). After OS update WP8 > WP8.1 whats gonna happen to Nokia's firmware?

Yes. I mention that in the article. This does not touch firmware.

Thanks for a quick reply, Daniel. I read the article, but I just wanted to make sure I understood correctly the part about OS and firmware. Anyway, thank you for that!

If I download the preview, can I take the final OS version + the Cyan update on June ?

I read it but I can't understand a few things.

Yes, the firmware remains untouched, and your device is still eligible for a normal firmware update when it becomes available on your device + carrier.

Thanks Dan, now I'm ready for when the preview is up.

I really hope for a reply to this. I was just wondering if it was possible to remove the Nokia Firmware that comes along with any Lumia (I've got the Lumia 1020) so as to make it a true MS Windows Phone. In other words, one step closer to a Surface Phone until it arrives. I choose uniformity (Surface - Pure Windows experience, Surface Phone - Pure Windows Phone experience and Xbox One - Pure Next gen MS Console experience) over customizabilty and would like to remove the nonsense that is Nokia Black. Any way to do that without a jailbreak? FYI, The reasons why I don't like Nokia's firmware: 1. I hate the Glance option as it looks disgusting in my opinion. It is neither pure white nor is it in Segoe UI WP font.
2. The default Bing Maps is removed from WP8 by Nokia and I have to do with a tweak application that brings it back by the developer Live Tiles. (Not Microsoft).
3. Each and every Nokia app doesn't look like a genuine Microsoft app and that annoys me.
4. I just don't like a non pure MS experience.

You have to be the one and only person with such a problem and request, imo.

I'm pretty sure I can't be the only that needs any product to be as close as it can get to perfection when it comes to consistency. You'll get that one day in the near future when everything turns into an all uniform world that looks kinda like what is depicted in Halo, Watch_Dogs and Mass Effect games or Star Trek and Star Wars sorta movies.

Not in a way that I clean my hands every other minute.

That'd be stupid... Your device wouldn't function very well (if at all) without the critical Nokia firmware. At the very least, the camera wouldn't work, period.

I'm sorry but have you even used a Lumia 1020 yourself? I have it right in front of me and you can very much use the default camera provided by MS on it. The Nokia Camera is is way too slow for my likes. Its lenses look is just an option on a dark background as opposed to the default camera which is an overlay over a live camera. The rest of the device works perfectly well without the need of Nokia's extra butt ugly tweaks. The only reasons I got the 1020 instead of the HTC 8XT are for the LTE capability, 41MP camera and 2 GB of RAM with a 64 GB internal memory (Mine's an O2 UK exclusive).

Yes, I use my 1020 daily (using it write now to type this, in fact). But Lumia Amber (at least) is requires for the camera to work. Can you use other camera applications should you desire? Of course. But Nokia's firmware is critical for the OS to be able to handle that 41MP sensor. Microsoft and Nokia actually had to collaborate and rewrite much of the OS for that to happen. So yes, if you somehow removed Nokia firmware: no matter what app you used, the camera wouldn't function properly. This can be seen in some HTC devices that have their own dedicated image processors. HTC (at least awhile back, I'm not sure if they've subsequently addressed this issue) devices with their own separate image processors often wouldn't work with any camera app other than the default app. Why? Because HTC screwed up in writing their firmware and in how the OS + apps interact with the image processor. Many camera app developers gave up entirely on the issue, because it was just too difficult to get it to work properly. Again, HTC may have (and I hope they did) fixed this in later firmware updates. But I do remember reading quite a few articles and form posts on the issue. And other than the settings, what Nokia "tweaks" are there getting in the way and driving you insane? All the built in Nokia apps can be easily uninstalled, and again: other than settings, Nokia hasn't touched much (mostly because Microsoft forbids OEMs to do much with the OS). So yeah, I think your the only one seeking this mystical "pure" Windows Phone. Sorry friend, but you're not going to find it on any Lumia devices. Try a Samsung Ativ device. They're lazy and don't do anything with Windows Phone. That's probably the purest form of Windows Phone you'll find on the market.

I don't mind the internal tweaks because it isn't visible to my eye. Just really don't like the fact that they removed the default Bing Maps application and replaced it with their own HERE Maps on the Lumia 1020 which takes way more time than my Lumia 800 and HTC 7 Mozart's default Bing maps. The Glance screen's an option so that doesn't bother me too much and the same goes for the Nokia Apps. The only application I use by Nokia is HERE Drive+ because it's actually a pretty good application. Thanks for the info though. Guess I'll just have to wait for Microsoft to use the acquisition and launch a Surface Phone in which the software side is handled by Microsoft and no one else. PS I hate Samsung and have never owned a single product of theirs.

If I am not mistaken. HERE maps is default map for Windows Phone 8.

Yes, and Drive+ will be avaliable to all Windows phone 8.1, not only high-end Nokias

Pretty sure this guy has some body parts in the fridge in his basement, the one that's all tiled and sparkly clean with mirrors covering 100% of the walls and maybe even the ceiling, the body parts are also most probably bleached so they are all exactly the same colour and they are arranged numerically and perfectly dated and documented.....Whooooohaaaa hahaja LoL But Seriously dude!! WTF DEXTER!!! You must be just a joy to live with

Haha! You did not hear that from me.

Guys be sure to check out Phone Update in Settings, NOW, it'll say your phone's already up-to-date.

Will this update make my phone waterproof? If not it's still behind iOS 7.

Yes it will. That was an often requested feature which Microsoft included. They also added the ability to slay dragons.

And it makes cappuccino's as well :/s

First it was April 10th then April 14th, now you don't know?

What I said was, Microsoft has not given a specific date, not that I don't know.

You were sharing the information with us, why so secretive now? Is it still 14th?

It was never officially stated to be the 14th. Daniel never said this either, he only said it was *RUMORED* for the 14th, but not confirmed. You can't hold Daniel accountable for something he never said.

Very helpful article. Much appreciated! How to change the phone region for Cortana might be another point you could add. ;)

If someone doesn't know how to change the region, a quick Bing search would reveal the answer. You can't help people who won't help themselves.

I guess Daniel could have just written"Use Bing to find out how" in this article then.

Dark Forces Team will surely release it for 7.x...............

Ha! Sitting here like a fiend... Need... My... Update Fix... jejeje

I don't want to lose my warranty.

As mentioned in the article: that's not really a concern. Microsoft only says this to cover their asses. But in most (if not all cases), installing this update will be fine, and not really impact your warrenty.

It feels good when Daniel joins the conversation.

Well,dan did u read a tweet of Joe belfiore's saying it would be launched in first part of April but with no specified date means it cud be live anytime with the deadline being 15th April,that narrows the time frame...just check his tweets!!

Where was this "deadline" mentioned? I'm genuinely curious.

"Every. Single. One." I can sense the excitement in Daniel's writing style.

But Dan...i really want to get the Lumia Cyan on my 1020

Wait until your carrier approves. Nothing else you can do (unless you want to flash your device).

You forgot to say "first"

Will WP8 apps work on 8.1? I recall reading somewhere that developers need to recompile them for 8.1.

Recompile to take advantage of new features. Otherwise, they'll run just fine.

Well, to take advantage of new APIs. Apps targeted for 8.0 (which is 99% at release) should still hook into the new action center when displaying toasts, without changes. The action center is a new feature.

C'mon Danny boy, what's your gut guess on a release? I'm panting like a dog here and checking WPC every break in work :D

WP8.0 apps should be 100% compatible in 8.1, they will need to update them if they add any new functionality that 8.1 adds. Like Cortana integration, or the new lockscreen, or new transparent live tile support etc.

Does preview for developers include the ''on screen keys'' feature ??? if anyone knows please answer... :)

That is hardware dependent. There will be no way to enable them on a device with phsyical keys.

that's a same :( my ativ s touch keys stoped working (out of warranty) and i need that feature so bad :(

Sorry to hear. Try HTC or Nokia. Samsung's build quality and customs service (for all devices, not just Windows Phones) is terrible.
Meanwhile, Nokia typically has excellent build quality (but do keel in mind that the Lumia 920 was plagued with hardware issues for the first several batches), and are usually pretty good in regards to customer service.

The official update of GDR3 for ATIV S had some issues and had been unshelved, can I still install GDR3 thru the DP? Will it has the same issues? Anybody ever tried?

I just installed the Preview for Developers app and it upgraded my ATIV S to GDR3, no problems at all. Few extra things in settings, but nothing major.

I've done everything and my phone is now registered as is my account. I went to Phone Update and it tells me there is an update. Hm, interesting. Can't continue with installation, though, because the battery is too low. Need to wait :|

It is 8.1 because i got an update too ... I dont think its 8.1 its too early ... But if not 8.1 then what is it?

Its a minor update for dev accounts. 8.0.5121 ....

It's just a minor update, it seems. Screenshot, http://i.imgur.com/vgCAke6.jpg

Is the update live already??? Because I just signed up for it, and just checked for the phone updates and my phone is showing me that there's an update ready to download..

Its a minor update for dev accounts. 8.0.5121 ...

thank you so much :D PS, is there a chance I won't be able to install this on my HTC 8S cause off the memory lack?

Windows Phone 8.1 is compatible with ALL WP8 devices, as mentioned in the article. Of your referring to not having physical memory left, then uninstall an app or two, perhaps delete your music to clear up space for the update. Then, once you've updated, you can download everything.

i'll hard reset it, easiest way :D thx for the response :D

So I just make an App Studio account, download the Preview for Devs app and that's it? Nothing else to download?

I don't know about free now. But it was free.

It's 100% free. This is Microsoft's sneaky and cheaky way of getting around the fact that carriers love to delay OS updates. Of Microsoft were to apply to to all devices: carriers would be pissed. But by placing it under the guise of "developers," carriers ignore it.

Now you've blown it, they will read your post and realize the scandal!

Indeed my good sir. Once you have to app installed and have the check box ticked, just kick back and wait for your phone to notify you and update is ready.

All I need to know is when?

*Rumored* for April 14th. But I can't stress enough the fact that it's only a rumor: we very well may not be seeing the update. All we know is that it's schedules for some time in April, nothing more, nothing less. So fingers crossed for this Monday, but don't get /too/ excited until your phone notifies you that an update is ready. ;)

I just registered for the developers edition and i have a pending update to make
Is this 8.1 ? If not then what is it? Should i update my 520?

Its a minor update for dev accounts. 8.0.5121.

Nothing special, just a small update for developer accounts. Update it without any stress. It's still not WP8.1, though. http://i.imgur.com/vgCAke6.jpg

I did all this on Sunday....guess I jumped the gun

Done this is great and easy thank you Daniel you have answered every question I had about doing this. Great article.

If this not touch the firmware, I can have GDR3 with no Lumia Black, and then, later, 8.1 with no Lumia Black, right? ......and that wont be a problem, right? Please, answer me. You`ll hear me crying (ummm), please don`t make me cry, `cos i can`t say good-bye
please don`t make me cry, because i know, there will be nothing left for me

And I say "with no Lumia Black" because my carrier doesn't release that update and I pressume that it won't until after a few months more... (Blame on you, Claro)

Indeed. You can still run Windows Phone 8.1 without Lumia Black, it'll still work fine on devices with Lumia Amber or even earlier. That's part of the beauty of Wondows Phone. Even if your OEM stands idle (*cough* Samsung Ativ devices *cough*), you can still get OS updates, which will work with next to zero problems.

Just FYI, this is a wonderful post and I was so happy to read through this today. Thanks for knowing just what readers want to read about.

So if I install app, I get the WP 8.1 upda...SLAP!

awesome nice article I just think want to try wp 8.1 :)

Signed up for this last time for the update and ended up making some apps for myself.

I got a question... I really want wp8.1 asap so i signed up for the developers preview
So is there any downside to doing this?? Like all apps will be compatible after the update right?

Windows Phone 8.1 is designed to be fully backwards compatible with Windows Phone 8 apps, just like with the transition from Windows Phone 7.X to Windows Phone 8. Will all apps run perfectly? No. Will some apps need to be optimized to work properly. Yes. Will apps need to be updated to take advantage of new features in Windows Phone 8.1? Of course. Will most apps work just fine? Even better, thanks to some clever improvements by Microsoft in how the OS handles memory, notifications, app updates, etc. So I encourage you to update via the Developer Preview the second it's available. The fact of the matter is: the benefits far surpass all (if any) downsides.

Thanks man that helps... That helps alot

Can you send me an email when the preview is re... SLAP!!!!!

Awesome work as usual Dan. I was sitting on the fence due to concerns about voiding my 1020 warranty but after reading i signed up straight away

So did I. My 1020 is impatiently waiting

When will the update be for Lumia 822

Thanks. Now I can easily link people to this article when they ask about the Preview for Developers for the billionth time, or when they flip out about how it's going to void their warranty. Thanks, because I'm getting sick of everyone asking if it will work on their 520 (for the love of god, YES!!!).

How can i get cortana outside US??...would it be possible by chaning region..and what does the bing search thing means?

I have only 2gb of free space, sorry if it's a dumb question but does that mean I'll only have 1gb or less free in storage after 8.1 update??

Hi! No, you'll have 1GB left when the update is downloaded and then when it is installed it'll replace your WP8 install giving you back the gigabyte it used to be unpacked into your phone.

Awesome article, Dan! It really put all my fears at bay with doing the developer preview.

Perfect! That's the goal, to get as many of you on board when it launches. Have no fear, it's a simple process.

Thanks, Dan! I'm with tdavi82...my fears are gone now and I'm signed up for the preview. Thanks so much.

Hey daniel..would changing my region or default search in IE help me get cortana outside US?

Thank you so much for all of this info

So how many times in the next few days will you navigate to the cog and try to update update update.....lol....8.1 the most anticipated update to date!

That batman picture gets me every time lol

I'm surprised the remaining WP7/7.8 users aren't complaining about being left out in the cold with this update...

wow! That was easy! Just got my Lumia 925 ready to go! got my Windows 8.1 update today and just need my WP8.1 update!

Little does my wife know she is now Windows Phone developer.

Thanks for this informative article, sounds good that just region change will activate Cortana (can't wait to play with her~). But really hardcore that my phone Needs at least 1GB free storage space, if the update is there it'll be the pure app uninstalling party...

Slap nothin....... Seems faster

This awesome! Thank you! I was hoping for this article.

I can't wear out my "check for update" button, since I'm checking it very 5 minutes, can I? ;)

I'm curious, do any of you know how this would work once the Nokia handset business transfers to Microsoft. Would this mean that we could potentially get OS update and firmware update outside the carriers? Or would firmware's still have to be run through a carrier approval?

Works like a charme my Ativ S Neo is downlaoding the OS Update.

@Daniel Rubino Wpcentral is now officially the site I visit the most (by far) on my phone (1020) and it has been quite an experience to see this website and the WPC team evolve, change and grow over the years. Now back on topic... You must be quite thick of hearing this by now Daniel but great article, with the previous OS refresh I was not concerned with waiting for the official carrier update as it didn't have too much to write home about plus surprisingly down here in South Africa all the carriers are really fast and good at pushing WP updates for all devices, so far, amber and black came less then a month from announcement, that's faster then most of you in the U.S. LOL! anyways... WP 8.1 has so many improvements and changes that I just can't wait this time round! And thanks to this article I will register as a developer and download the app as soon as I finish this article :) Thanks Daniel and the entire WPC team for giving us Windows Phone, Microsoft, Xbox and Nokia (or should I say Lumia... Cough) fanboys THE BEST place to get our news and tech fix! Keep up the stellar work! P.S. ..So Cortana will DEFINITELY work if I set my region to US??? LOL :)

Thanks! Appreciate the feedback and glad you found it enjoyable. Microsoft is definitely on board with getting as many of you as possible on this, so I'm glad this came across. I get how people see 'developer' and immediately shy away from it, thinking it's complicated (I'm not a dev either). And yes, Cortana will work when set to US region :)

Daniel, i'm sorry but i am a bit confused... There is a facebook page called WPLovers, they reported with screenshots that Cortana will only be available for non US device's when you change the region AND the language to the US. From what i read here i understand that you only have to change the region, and not the language, so can i use Cortana and have my OS in Dutch? Cheers, and beautiful article :)

waiting... tired... can't sleep... where are you??????

Will the wp8.1 developers preview be absolutely bug free?? Because i rather wait for wp8.1 than get it early but buggy

The developer preview is the same OS that you would get from your carrier. It just isn't bundled with the OEM firmware update, ala Nokia Amber, Black, etc.

Yup. There could be some last minute changes in what are called QFE patches, but that's only if they find some major issues. This has undergone private testing and carriers/OEMs have had bits for months already, so a final final version is not expected of 8.1. Most issues/bugs will wait for 8.1 GDR1, which is due in June/July.

hey daniel, in the article u mentioned that
Nokia is pretty darn good for service.So during the update there is no risk of losing warranty on my L520

Basically Nokia has gone beyond what most OEMs do for their customers. I imagine that if you had a problem, they would be very helpful in getting fixed. They're a great customer-company.

Oh God! thank you WPC and Mr. Dan Rubino for writting this up! I was looking how/where to sign up for developer program. getting ready for WP 8.1. This site is pretty fantastic! love it!

Thanks a lot ....
Cleared a lot of my confusions..
Dev preview, here i come....
(kmon MS,roll it out quick)
-L820

All I can say is HURRY UP!

Will the Preview support installing apps on SD card? I'll need to delete some apps to free up 1GB of space for the install, but I'll want those apps back after. :)

Currently i m on amber(gdr2) would i get update ? I have completed process of preview for dev

Okay..............Wait, does this means that.*SLAP*

Very informative article! I signed up now I'm patiently waiting.

Hey Daniel thank you very much this was very useful.

Is MS waiting for the NoMicro deal to be completed before put out WP8.1?

I was curious if it would remove my data and such, so I was very happy that it doesn't! Excellent article and answered all my questions, way to go!

I downloaded and installed the Preview for Developers on my 920. I opened it to enable but the 'Done' button is greyed/grayed out, unless I uncheck the Enable Preview for Developers checkbox (which obviously I don't want to do). Has anyone had this problem and/or know how to fix? Joe

Really annoying, no fixed date for releasing update, can't wait any longer ms, please release it tomorrow its 10th tomorrow

One and half months remain for my warranty to expire, and now zi don't give a f**k, so I will just go and get my L720 some Developer Preview.

Hey Daniel i have a doubt, will i get nortification bar, and be able to shift apps to sd card if i download this update?

Read the article and look for the link to WP8.1 Features.

Hey Daniel can you please respond to my doubt that is if i install this update,can i transfer apps to sd card?

i can record Screen on WP 8.1 ?

Hi All... i can Record Screen Like Android KitKat in Windowsphone 8.1 ?? please answers...

Fucking T-Mobile, Good there is such thing as "Developer Preview"

Little does my wife know she is now a Windows Phone developer.

What about countries where there are no carrier related issues for updates like India. Will we get the update earlier as there is no carrier based phones? I remember earlier when wp 7.8 update was announced nokia care started providing the update before the official OTA update.

Now if i update my phone with preview for developers will i get the universal update???

Will changing my region or changing my default search provider on IE to bing...get me cortana outside US?

Change region to US to get Cortana

huh, I just downloaded and installed the Preview for Developers program on my AT&T 920. I had not installed in before on the 920. I had installed it on a HTC 8x on T-Mobile in order to get GDR 3, but not on the 920. But the interesting thing is that after I installed it I ran an update check and it came back with 8.0.10521.155! Mmm... It looks like other people got that back in December. I guess I've been silly putting off installing the Preview program.

WhatsApp update comes on 10th April.....
N preview for developer update comes on 14th April.....

If I install the 8.1 developer preview,can I still install the official update when ir comes out?

This is the "official update". You will then get the firmware updates that are coming.

No cost for a developer account?.. Do you mean that by $0 cost in app studio?

Cortana for US only? My default country on my cell phone is US but I reside in China temporarily. Will I get Cortana? I am using a Samsung Ativ S with CSC from a European rom. Bought Ativ in China.

OK, now we know everything but WHEN!!

the counting of 185000 peoples will go to high after reading this article.....

Hey Daniel,
What about the apps already installed on the phone..?
Will they work the same on WP8.1 dev preview..
or we'll need to wait until apps update themselves for WP 8.1

WP8 apps still run on phones with WP8.1

Chalk this up to crappy luck. Registered and downloaded the app. Next thing I know I have an update waiting. Download the update, and its been installing for close to 2 hours, and the status bar hasn't moved an inch. Think I just fragged my phone. Any ideas?

I'm still not sure about this - does the dev preview retain oem specific features like nokia's glance? Because that's one thing I surely don't wanna loose.

Frature Screen recorder in WP 8.1 ?

Thanks for the info Dan. I was kinda worried before. But now I feel great!! But I just have one question. I am in India, will i be able to change the region and get Cortana?

Will it work on lumia 820?

Surprised @ the 185k participants', assumed this would be more popular.

A superb article Dan, to the point and witty too AND I've done it, its spot on, all set and good to go!
Peter Liverpool, England

Daniel thanks for info, great post

Well.....I AM updating something AT the moment. I still don't know what :) I did the instructions for the developers preview. After instaling the app I went to settings > phone update and an update started downloading. I am with the Black Update so I hope this update is WP8.1. When it's done I will let you all know :) PS: Great article Daniel!! :)

Gave me Lumia Black on my 925 ( already had it ), so no go here yet .. Why does it install a version already on the phone btw ??

You got a minor update that wasn't on your phone earlier.. i got he same on my 1020.. wait for a while 8.1 hasn't rolled out yet.. when it does there will be an article about it.. or comments on here.. patience young obi wan..

When will the preview go live?

What about the nokia windows 8.1 own update codename blue i think? will I still get that if I do the developer's preview?

Why dont you read the artcle first... ?

^ This. It's not hard to read and aritcle if you navigated all the way here is it ?

great article! answers all my questions - thx! this is why i love wpc!

The only question I still have is will all the features from Nokia black and other nokia's updates be still available to me after developer peview update?

@Daniel Rubino Should I change my speech language to English US from English U.K?

That was a very nice and in depth article that provides all the info regarding Developer preview. Thanks Danniel !

The bit about changing region to get Cortana outside of the US is news to me. I'm in the preview update program, so will be getting 8.1 when it's up, but won't be getting Cortana due to Microsoft silly decision to change it. Are you saying that I can get Cortana by changing my region? The region on my phone? Would I be right in thinking this will give me adverse effect, as in the store will be in USD etc?

I am already have preview for developer before Lumia Black roll out to my device, and its gimme preview for Lumia Black, but now i got nothing on preview for Windows 8.1, i checked phone update and there is nothing. "Your phone is up to date". Anyone knows?. Thanks :) *Sorry for bad english, L620

+720 Posted via the WPC App for Android!

Mysterious update from Microsoft is available for my L920... Gears are still spinning. Hmm... what can it be?

Just a minor update, i just finshed installing it. its 8.0.1..... not the newest verison.

I too received notification for this "minor" update. Lumia 920. Gears have been spinning for an hour and no movement within the porogress bar. For those of you who installed it - how long did it take?

Just as a possible warning - this minor update seems to have bricked my phone - Lumia 920. 3 calls to Nokia. Their advise - let the battery drain and it should come back up as normal. It has been spinning on gears and no progress bar movement for almost 2 hours as of now.

Keep us updated....I can't pull the trigger with three people having spinning gears and no progress for two hours.

UPDATE: It continued spinning the gears and I set it aside waiting for the battery to die per Nokia support. After about 2 hours it finally went to Migrating your data (Step 3 of 6). It just finished. I guess don't think a "minor" update will be quick. and I have about 4GB of free space.

these updates are not quick.. they take time make sure your battery is amoslt full and charging while you update.. you should be good.. I had no issues.. but it took a while bout an hour in my case..

Will the Xbox Music update be available on the same day as the 8.1 Developer Preview rolls out?
Because as since the Music+Videos Hub will be removed, we will have no proper app to listen to music from..

If i install the update and it messes up my phone will resetting my phone remove the update?

So in order to get an early build of cortana on my device (outside of the us ) should i change my region pre regestrin or i cann even do it later post regestring on prv for dev app

A quick question with regards to the Preview for Developers App. I enrolled the previous time around using the app. Since then I have a new 1020 and installed the app on my phone. When the app is launched, there is a tick box to enable the preview once it becomes available. When I tick it, I cannot click on the Done button. Does this mean the app is smart enough to remember that am already enrolled, or am I missing something?

"Cortana is only available in the US? Change your region" means that if I go to settings>Language+region and set "United States" under the field "country/region" I'll get Cortana when I install the Preview?

That is what has been suggested. I think there is a youtube video of this as well. http://youtu.be/Z4_k5mxctSM

Thank you so much for posting that video (= I'm really looking forward to it *.*

I signed up and it showed there is an update? Any idea?

Small update ( 8.0.1... )

And If I update my phone with preview for developers,the cyan update,never come to my phone ?

Almost seems too good to be true. There will be a lot of new WPCentral reading developers out there when 8.1 launches. I was expecting this developer version to overrule the Nokia Cyan update. You're basically stepping outside of Nokia's upgrade path. I mean Nokia knows Cyan is an upgrade to Black since they provide both releases. But can Nokia presume that their cyan upgrade is an upgrade over the developer preview? Doesn't seem like the kind of liberty a developer would want Nokia to take.

Great article Daniel! i had so many doubts about this program, didnt use it to get GDR 3 on my 8x, but now and after reading this, i think im ready for it, and honestly i cant waite for the OFFICIAL update from HTC ( Althoug they are pushing the updates as fast as they can ). Hope nothing will go wrong :)

Brilliant article Dan, waiting for the update to supercharge my 720 :)

I did this on 3rd ion my own....wasn't that hard...just install the app and the app will tell you the rest...but others get help from here ☺ Posted via the WPC App for Android!

Is it coming to lumia 63....slap slap n close combat Posted via the WPC App for Android!

As far as I know Preview for Developers was perfected at GDR3, I just want to know if any one who installed the preview for GDR3 got the "Black update" from Nokia down the road when the carriers pushed it. I value the custom firmware from Nokia and can't afford to miss it.

Everyone did as far as I know including myself. Of course I had to massively suffer because it took Rogers ridiculusly long to make "Black update" avaliable. Anyhow, installed "Black Update" from carrier over Preview version of GDR3... No issues.

i did got the black om my 920 with no issues... no worries mate

Well then Preview for Developers it is..

WP8.1 on the old firmware? would that give any kind of problems to my 720???? (btw i just got a small update after signing for dev.)

If you could be bothered to follow WP Central you'd know that MS actually develops for lowest HW first. So if anything it should work on 720 better than on any other device...

I can't wait for wp 8.1! Everyone should do this, there really is not any risk at all. I did it for my phone and everything works great!

Actually this is not quite true. Every time you flash there is ever so small risk that things could go horribly wrong. Thankfully there is recovery tool from Nokia (I think I read about it...) and Carrier should honor the warranty in VERY unlikely event that flashing "bricks" you device. (Brick - it's when you flash a device and it doesn't even boot anymore... effectively making a brick out of your phone...) Anyhow, I don't worry... chances of this happening are really really small... For example when I had Samsung Galaxy S3 I used to flash new ROM 3 times a week (I was a flasaholic) and I never had an issue. But of course I'd always backup everything first and XDA was full of "flash at your own risk" warnings. Still, as far as i know there wasn't more than one or 2 reports where people actually bricked the phone. (It was far more common on "skyrocket" - Samsung Galaxy S2 LTE but this was eventually traced to design error on Samsung part. Never heard of such issues from with any other manufacturer or model.)

I just received an update for my 925. I have no clue to what it was, do you?

Well... check the version of your software and pop it in google search... than let us know. :)

I need to know when it will be released to said program so clearly not ALL I need to know. Spoil us MS..... Please

WILL I LOSE GLANCE, DOUBLE TAP AND OTHER NOKIA FEATURES?

If i update my 920 to 8.1 preview it will keep lumia Black?

After I registered for Peview for Developer, I have just receiving update for 8.1, here in India. It's installing I will share after it's complete.

Are you kidding or did you see a dream?? lol I mean they have said it that it will roll out on 14th did you notice the OS version jst after you chek for updates.. was it 8.1.xxxxx?? if that is the case what the faq am i doin wasting my tym typing this comment!!

lol i jst checked PREVIEW for Developers out in the store.. it has nt been updated since 02-12-14. how can u get WP 8.1??

Daniel, your vocabulary is to high for me.


I'm from India. Can I get Cortana through Developer preview. Should I tweak anything like region..etc to get Cortana