How to tell if Facebook shared your personal data with Cambridge Analytica
Were you among the millions affected by Cambridge Analytica's Facebook data harvest? Here's how to find out.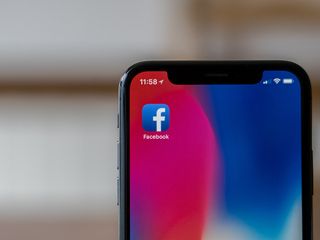 (Image credit: Windows Central)
The controversy surrounding Cambridge Analytica has been building over recent weeks, following an investigation that uncovered how Facebook data of millions was leveraged to target political advertisements.
As reported by The New York Times, the core of Cambridge Analytica's research was conducted via a personality survey tied to a Facebook log-in. After logging in with your credentials, the app could collect your profile information to aid research. This alone rounded up the data of over 270,000 reported users, all in accordance with Facebook's policies.
Although the survey used to fuel Cambridge Analytica's targeting was completed by only a fraction of affected individuals, data harvesting was seen on a much wider scale. Taking advantage of default privacy settings, the app was able to expand its reach to unknowing Facebook friends. This leads to the situation we find ourselves in today – millions of affected users, many unknowing such a survey or firm existed.
Were you affected by Facebook and Cambridge Analytica's data debacle?
Facebook has now rolled out an official tool for its users, providing insight into whether Cambridge Analytica improperly collected their data. By visiting the tool on Facebook's Help Center page, the company will confirm whether your information was shared by the "This Is Your Digital Life" survey or through Facebook friends. (You must be logged in to the site.)
For those affected, Facebook will break down an estimate of shared information. Among the commonly shared details are your public profile, page likes and other personal information tied to your account. Friends who shared access to their News Feed, timeline, and messages may have also provided access to data posted by you.
To take a look at Facebook's official tool, head over to its page titled "How can I tell if my info was shared with Cambridge Analytica?" on its Help Center.
Were you affected by the Cambridge Analytica fiasco? Drop into the comments section below and share your findings.
Windows Central Newsletter
Get the best of Windows Central in in your inbox, every day!
Matt Brown was formerly a Windows Central's Senior Editor, Xbox & PC, at Future. Following over seven years of professional consumer technology and gaming coverage, he's focused on the world of Microsoft's gaming efforts. You can follow him on Twitter @mattjbrown.
Won't delete an account just because Elon musk is jealous of the Facebook kid.
Also Facebook beautifies Mobile contacts

Do not put anything online and expect it to be private. Always assume everything you post online is public and you won't have these issues.

So I checked with Facebook and I got the message "Based on our available records, neither you nor your friends logged into "This Is Your Digital Life."
As a result, it doesn't appear your Facebook information was shared with Cambridge Analytica by "This Is Your Digital Life." Which begs the question, if the only way you could have been swept up into this mess is if you or your friends took the survey, then does that means in order for 87 million accounts to be affected because of 270,000 users taking the survey, does the average user have 322 friends? Apparently I need more friends.

This is what it tells me. "Based on our available records, neither you nor your friends logged into "This Is Your Digital Life."
As a result, it doesn't appear your Facebook information was shared with Cambridge Analytica by "This Is Your Digital Life."

Biased much? What about Obama getting ALL facebook data in 2012? How do I check to see if Clinton got it in 2016? Or is that OK because they are Democrats?

To me, this has nothing to do with Politics! Its all about my privacy! Please...stop being anything but a human being. We have rights! Seems like someone always says "OBAMA". I have no clue about all this BS but what I do know is "I WANT ALL THE PRIVACY I CAN GET IN 2018"! I just can't understand! I want what's best for you, me, and everyone!

What TRay D said. There is no politics here. This is about privacy. Still, because you think everything is unfair (and probably label others as crybabies and snowflakes), this was a breach, not an authorized use. Obama's campaign collected the data through an app that explicitly stated the purpose. It was called Obama for America. When you allow it to access your Facebook data, you understand it's going to the campaign. What Cambridge Analytica did was give a personality test with no indication that it was going to be used by Trump's team.

lol yes Thank you for proving his point lol No it was clearly targeted to trump supporters

Here is how to check if Obama/Clinton got access to all your personal information on Facebook:
Did you have a Facebook account between 2008 and 2016?
Yes -> They got all your data, Facebook willingly sent them everything
No but I browse sites or use apps -> They got some of your data from Facebook, via sites you visit that harvest information for Facebook
No I'm totally off the grid -> Not possible http://www.breitbart.com/tech/2018/03/20/the-media-praised-or-ignored-ob...
"We were actually able to ingest the entire social network of the U.S. that's on Facebook, which is most people" said Davidsen in a talk delivered in 2015. "Where this gets complicated is that it freaks Facebook out. So they shut off the feature." Republicans, explained Davidsen, failed to obtain this data, whereas the Democrats now have it forever.

Sorry, there is a double standard for Donald Trump. That is what happens when you are the most scandalous president in our history and have been found to be working with the Russians. https://www.thedailybeast.com/exclusive-lone-dnc-hacker-guccifer-20-slip... Best case scenario, Trump's team was too dumb to realize they were communicating with Russian intelligence whom were responsible for the DNC hack and went under the hacker name Guccifer 2.0 to disguise themselves as a single person in Romania. Collision has been proven, Trump just didn't realize that was what they were doing. Treason through ignorance.

There was no hack. There was a local transfer of Crooked's emails as evidenced by timestamps, and a successful phishing of the password of the campaign manager. Trump's campaign team was so dumb they won in a landslide victory for the American people. Best case scenario, Trump won the presidency. MAGA.

I wasn't. But I'm so weird with my Facebook usage that anything they got out of me would be useless. Also I use Facebook in a separate browser instance so there wouldn't be any cookie tracking capabilities AFAIK...? Maybe I'm being naive.

Facebook has personal data of everyone who goes online, whether member or non member. The question is how the non member check to see if their data was shared without becoming a member! Mickey Mouse Operation!

They have got my data.. Thanks to one of my unknown friend.. BS
Windows Central Newsletter
Thank you for signing up to Windows Central. You will receive a verification email shortly.
There was a problem. Please refresh the page and try again.