How to watch BBC iPlayer outside the UK
By Alex Dobie last updated
BBC iPlayer's regional locking may scupper your attempts to view the Beeb's output when you're abroad. Here are a few handy workarounds.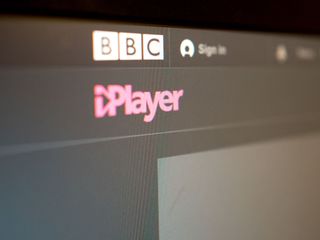 BBC iPlayer has evolved into one of the best streaming services in the UK — free to use, with high-definition streaming and download support across multiple platforms. But if you're travelling outside the UK, you'll likely run into problems accessing iPlayer. That's because, being a UK-only service, access is blocked from outside the country.
Fortunately there are a few workarounds, all of which are relatively simple.
First, the legal stuff
To legally watch BBC iPlayer, you need to be a UK resident with a valid TV license. With that out of the way...
1. Download before you travel
If you don't want to mess around with roaming or VPNs, you can always download the shows you want before you travel — they're on your PC, streaming restrictions be damned. You can do this through the BBC iPlayer Windows app from the iPlayer downloads app.
Downloads will be available for up 30 days after they're broadcast on TV, depending on the show. Also note that not all types of content can be downloaded — for example, live sport is often excluded from iPlayer downloads.
2. Use a VPN
This is probably the most reliable way to use iPlayer from outside the UK. A VPN (virtual private network) can mask your actual IP address (and thus your location) by routing traffic to a server in another country of your choice. If it's a UK-based VPN server, bingo, iPlayer will work.
Our VPN service of choice is TunnelBear, which is extremely simple to use. A basic free account gets you 500MB per month, or you can pay $6.99 per month for unlimited data. Pay yearly and it's the equivalent of $4.16 per month. (Naturally, if you're streaming more than one show a month from iPlayer, you're going to have to pay.)
TunnelBear has apps for Windows, but not Windows 10 Mobile. (MacOS, iOS and Android are also supported.) And there are Chrome and Opera browser plugins too if you don't want to route all your network traffic through the VPN. (Ideal if you're just accessing streaming services like iPlayer.)
To get started, install the app on your platform of choice and set the country switch to "UK," then simply browse to iPlayer on the web or through the app.
3. Use roaming data
This isn't an ideal solution, as data roaming can be extremely expensive. But if you've got a large roaming data allowance — for example, through Vodafone's Data Traveller program — you'll be able to download or stream iPlayer content over a cellular connection. This is because international roaming works like a VPN, routing your traffic back to your UK-based provider, so it looks like you're still at home.
As always, tread with care when using data-intensive apps over a roaming connection, and double-check prices before you do anything.
I use PIA for my VPN which is only $3.33 a month if you pay for a year.

As a licence payer, in the UK, I have to register my dislike in obtaining the BBC services in the manner noted above. Whilst a disclaimer is shown, the fact the article continues to explain the workarounds, 'could' actively encourage 'piracy' of the UK funded services

As a resident of the US, I would gladly pay the BBC licence fee to bypass the commercial content providers here who decide what UK shows we can see, and how heavily edited they will be.

I'm right with you on this. We can get HBO standalone anywhere, it's time for the BBC to do it. Many people including myself would happily pay $15 per month for iPlayer access in the US. Let those cable contracts expire and get it done, if we can Brexit, we can surely do this too!!

Enjoy while you can. Soon Scotland leaves as well as Northern Ireland. Peep will need to downsize heavily.

I haven't heard of Northern Ireland considering leaving UK for EU? But I have for Scotland though..

They apparently would rather unite with Ireland and stay in EU. Might not be a bad move, Ireland is also top relocation candidate for many multinationals which are currently in UK and want to stay in EU.

Voting to stay in the EU and voting to stay in the EU and in a united Ireland are two very different things. There are many people in Northern Ireland who voted to stay in the EU who would never vote for a united Ireland.

so can you actually download to your windows phone now? i was under the impression you couldnt!

Y not use a torrent facility, works very well on mobile
Windows Central Newsletter
Get the best of Windows Central in in your inbox, every day!
Thank you for signing up to Windows Central. You will receive a verification email shortly.
There was a problem. Please refresh the page and try again.