HP EliteBook x360 1030 G3 vs. HP Spectre x360 13: Which should you buy?
We test and review many laptops every year here at Windows Central, including HP's EliteBook x360 1030 G3 and Spectre x360 13. If you need a push in either direction, we can offer some valuable insight into the differences and similarities between the two.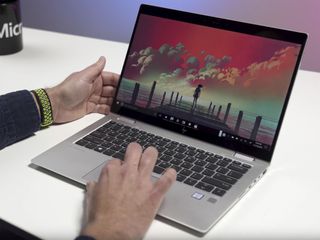 Premium convertible

The 13-inch Spectre x360 is a fantastic laptop with a premium design and build quality, more accessible price, and less specialized business features. It won't quite do all the same things as the EliteBook x360, but for most people, that's just fine.
For
Lower starting price than EliteBook x360
Beautiful gem-cut chassis design
FHD or 4K touch display available
IR camera and fingerprint reader
LTE connectivity available
Against
Uses Synaptics touchpad drivers
Not as many security features available
HP EliteBook x360 1030 G3
High-end business laptop

The HP EliteBook x360 1030 G3 is a high-end convertible laptop with a strong focus on business. It's loaded with security features, there are plenty of configuration options, and it has strong battery life. It does, however, cost a lot more than the Spectre x360, narrowing its audience down to people who definitely need the extra features.
For
Robust security features
Compatible with active pen
LTE connectivity available
Premium aluminum construction
All-day battery life
Against
Higher starting price than Spectre x360
Yes, you can divide these two similarly-sized laptops into business and non-business, but the differences run deeper than classification. Let's take a close look at what really sets the two devices apart to help you decide which you should buy.
HP EliteBook x360 1030 vs. HP Spectre x360 13 tech specs
Swipe to scroll horizontally
Header Cell - Column 0

EliteBook x360 1030 G3
HP Spectre x360 13
Processor
8th Gen
Intel Core i5-8250U
Intel Core i5-8350U (vPro)
Intel Core i7-8550U
Intel Core i7-8560U (vPro)
8th Gen
Intel Core i5-8265U
Intel Core i7-8565U
RAM
8GB, 16GB
DDR3
8GB, 16GB
DDR4
Storage
128GB, 256GB SATA M.2 SSD
256GB, 512GB, 1TB, 2TB PCIe M.2 SSD
256GB, 512GB, 1TB, 2TB PCIe M.2 SSD
Display size
13.3 inches
Touch
13.3 inches
Touch
Display resolution
1920x1080 (FHD)
3840 x 2160 (4K)
1920x1080 (FHD)
3840x2160 (4K)
Graphics
Intel UHD Graphics 620
Intel UHD Graphics 620
Ports
Two Thunderbolt 3
USB-A 3.1
HDMI 1.4
3.5mm audio
Two Thunderbolt 3
USB-A 3.1
3.5mm audio
Webcam
1080p front-facing
1080p front-facing
Touchpad
Precision
Synaptics
Biometrics
IR camera
Fingerprint reader
IR camera
Fingerprint reader
LTE
Qualcomm Snapdragon X12
Intel XMM 7360
Intel XMM 7560
Battery
56Wh
61Wh
Dimensions
12.04 inches x 8.07 inches x 0.62 inches
(305.81mm x 204.97mm x 15.74mm)
12.16 inches x 8.58 inches x 0.57 inches
(308.86mm x 217.93mm x 14.47mm)
Weight
From 2.76 pounds (1.25kg)
From 2.92 pounds (1.32kg)
Two premium laptops stacked with features
These two convertible laptops feature 13.3-inch touchscreens in a similarly-sized chassis. The EliteBook x360 1030 has a slightly smaller footprint than the Spectre x360, but it's also slightly thicker at 0.62 inches compared to 0.57 inches. In either case, you're getting a laptop that can be easily toted with you.
The EliteBook x360's silver aluminum chassis has undergone MIL-STD-810G testing because of its primary use in the business sector, giving it some extra durability if you're hard on your laptop. It has two hinges just like the Spectre x360 that allow for the display to be rotated around for tent, stand, and tablet modes. The top of the lid has an antenna line and a microphone that points away from the laptop in order to help with noise-canceling, ideal if you're stuck in a noisy cafe when a conference call is set to be held.
For ports, both laptops offer up dual Thunderbolt 3 and a single USB-A 3.1, but only the EliteBook x360 holds onto an HDMI 1.4 port for easier video out. Due to the unique gem-cut design of the Spectre x360, one of the Thunderbolt 3 ports is placed diagonally, keeping any cable — likely belonging an external mouse — plugged in out of the way. On the other angled edge, HP has placed the Spectre x360's power button, a welcome change that prevents it from being accidentally pressed when the laptop is in tablet mode. As for the EliteBook x360, ports and power button remain on the flat edge. Both laptops have optional LTE-connectivity options so that you can stay connected just about anywhere, and there's a physical spot for a SIM card to go along with it.
When it comes to typing, either laptop delivers a comfortable all-day experience. You get multiple levels of backlight, plenty of key travel, and decent spacing between keys. The touchpad on both laptops is large with plenty of room for gestures, but know that they're not using the same drivers. Those partial to Microsoft's Precision touchpad drivers will be happy with what the EliteBook x360 offers, while those with a Spectre x360 will be stuck with Synaptics drivers that don't offer the same quality experience.
For a business laptop, the EliteBook x360 has surprisingly good sound. It has a speaker on either side of the keyboard for unmuffled audio while using it as a notebook, but there are also two speakers on the bottom of the chassis to boost audio when using it in converted modes. The Spectre x360 also has a four-speaker setup, though its primary speakers are located above the keyboard with two more on the bottom.
Finally, for the most client security features beyond an IR camera and fingerprint reader, you'll want to check out the EliteBook x360 1030. It comes with available vPro Intel processors (CPU), the displays have optional Sure View privacy screens, there's a TPM 2.0 chip, and it's loaded with security management features like HP DriveLock, SureStart, Sure Run, password manager, and more. If you're going to be dealing with sensitive data, this is the laptop for you.
The Spectre x360 has some security features as well, like an IR camera to go along with the 1080p webcam and a fingerprint reader set into the right palmrest. There's likewise a physical switch on the side of the laptop that cuts power to the webcam, essentially disabling it completely without having to place a shutter in the slim bezel above the display.
Displays, active pens, and privacy screens
There are a number of displays available for both the EliteBook x360 and Spectre x360, with some extra options available for the former laptop due to its business nature. The 13.3-inch Spectre x360 display comes in glossy (no matte option) 1920x1080 (FHD) or 3840x2160 (4K) resolutions, and you can choose to add an integrated privacy screen to the FHD model to keep onlookers from seeing over your shoulder. You get near-perfect sRGB color reproduction and plenty of brightness, especially with those using HP's BrightView technology.
The EliteBook x360, on top of standard glossy FHD and 4K touch options, has available matte finishes for the FHD models with and without HP Sure View privacy filters. Like the Spectre x360, displays with BrightView tech go way beyond what most need unless working in direct sunlight. Also like the Spectre x360, you're getting slim bezel along the sides and thicker bezel along the bottom and top, where the IR camera and FHD webcam are housed.
Both laptops are compatible with active pens thanks to having touch displays, but the technology used is different. The Spectre x360, which has a pen included in the price, uses an N-Trig pen that delivers 4,096 levels of pressure sensitivity and has tilt support. It's great for casual active pen users who want to jot down some notes or do up a quick sketch, but the EliteBook x360's setup is much better geared toward a better inking experience. HP's Rechargeable Active Pen delivers the same pressure sensitivity and does include tilt support, but you should find better palm rejection and less jagged lines with Wacom AES 2.0 tech behind the scenes. It also has a built-in magnet that snaps the pen to the side of the EliteBook x360 when it's not in use.
Bottom line? If you prefer a matte finish on your touch display or you just want the best inking experience possible between these two laptops, the EliteBook x360 should be your choice. If all you really need is a solid touch display in either FHD or 4K resolution, the Spectre x360 does deliver a screen that's very easy to look at.
Performance to easily handle a day's work
Both laptops are available with 8th Gen Intel Core i5 and Core i7 CPUs, though the EliteBook x360 uses Kaby Lake R models while the Spectre x360 uses newer Whiskey Lake hardware. The focus on business also brings vPro Intel CPUs into the mix for the EliteBook x360, giving you four different options — Core i5-8250U, Core i5-8350U, Core i7-8550U, and Core i7-8650U — to choose from. The Spectre x360, on the other hand, has Core i5-8265U and Core i7-8565U options, generally delivering a higher Turbo frequency but a lower base frequency. No matter what, you're getting four cores and enough processing power to handle any standard job you throw at it, even getting into some light editing.
Both laptops have 8GB and 16GB RAM options, though the Spectre x360 has faster DDR4 options compared to the DDR3 RAM in the EliteBook x360. RAM is soldered in both laptops, so upgrades in the future are essentially not an option. The M.2 solid-state drive (SSD), however, can be upgraded in both if you'd like to save money at checkout. For the Spectre x360, HP offers four M.2 PCIe SSD storage options ranging from 256GB to 2TB, while the EliteBook x360 goes much further with eight total storage options. Choose from a standard or self-encrypting SATA SSD, or up performance with a standard or self-encrypting PCIe SSD. Sizes range from 128GB to 2TB, so you can get the same large storage as in the Spectre x360.
Though the batteries aren't the same size, you can expect to get all-day life out of both laptops. In our testing, we saw about 10 hours of life with a Core i7 EliteBook x360 with FHD display, plus the charger delivered about seven hours of life with just 30 minutes plugged in. A 4K display would no doubt drop this lifetime down, but you should nevertheless be able to go about eight hours without a charge. The Spectre x360 gets essentially the same battery life, hitting the eight-hour mark with a Core i7 model with 4K display.
With both laptops, you're going to get performance that can easily handle a day's work. Standard productivity tasks — including use of Office apps, video watching, and web browsing — won't pose a problem, and you should even be able to get into some photo editing without the integrated UHD Graphics 620 in both models hitting its limit. In the evening, light gaming shouldn't be a problem either, but if you want something that can play modern games, you'll no doubt want to look at something with a more specialized focus.
Don't pay for business features you don't need with the Spectre x360
The 13-inch Spectre x360 doesn't come with nearly as many business bells and whistles as the EliteBook x360, but it also starts at a price that's less than $1,000. And that's impressive because it's still a premium convertible laptop that's full of great features.
Premium convertible laptop
A laptop more suited to the average user.

HP's latest Spectre x360 has a beautiful gem-cut aluminum chassis, a modern selection of ports, optional LTE connectivity, and active pen compatibility. If you don't need extra security features and vPro Intel CPUs, you'll be able to save a bundle of money here and still get one great laptop.
HP's EliteBook x360 1030 G3 is best suited for the business sector
The HP EliteBook x360 1030 G3 starts at about $1,698, which is considerably more than what you'd pay for an introductory Spectre x360 model. Still, that price brings MIL-STD-810G durability testing and a large set of robust security features that are invaluable to those who will bring this laptop with them wherever there's business to be done.
High-end business laptop
HP EliteBook x360 1030 G3
Business laptop that doesn't make compromises.

HP's EliteBook x360 lineup takes a lot of what we love about the Spectre x360 lineup and makes it suited for the business world. A premium build, LTE connectivity, and many configuration options for hardware and display make this one of the top choices out there when it comes to a new business partner.
Get the Windows Central Newsletter
All the latest news, reviews, and guides for Windows and Xbox diehards.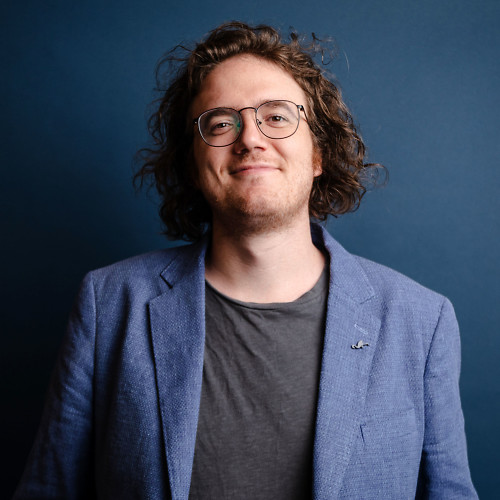 Senior Editor, Laptop Reviews
Cale Hunt is formerly a Senior Editor at Windows Central. He focuses mainly on laptop reviews, news, and accessory coverage. He's been reviewing laptops and accessories full-time since 2016, with hundreds of reviews published for Windows Central. He is an avid PC gamer and multi-platform user, and spends most of his time either tinkering with or writing about tech.