HP says it's all in on the 3D features of the Windows 10 Creators Update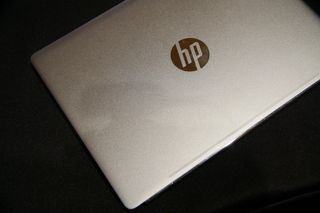 Stopping just short of making any outright product announcements, HP has signaled that it is wholeheartedly embracing the 3D capabilities of Microsoft's upcoming Creators Update for Windows 10 and Windows Holographic for VR. According to HP, that entails working with Microsoft to further blur the line between mixed reality and the real world in its future products.
From HP (opens in new tab):
HP has also confirmed its intention to launch a dedicated VR headset compatible with Windows Holographic. While the company didn't have much more to say outside of a confirmation that something is coming, it did confirm the headset will start at the $299 price point Microsoft alluded to during the Windows 10 event. Headsets are also expected from the likes of Dell, Lenovo, ASUS and Acer.
Windows 10 Creators Update: Everything We Know (So Far)
Fans of 3D printing and scanning should take note as well, as HP notes that both its Sprout scanner and its Jet Fusion 3D printer are compatible with the same 3MF 3D content standard that Windows uses. This should open up plenty of opportunities for experimentation with the Creators Update's 3D capabilities.
In any case, it sounds like we can expect to see some interesting stuff out of HP as we head into 2017.
Windows Central Newsletter
Get the best of Windows Central in in your inbox, every day!
Dan Thorp-Lancaster is the former Editor-in-Chief of Windows Central. He began working with Windows Central, Android Central, and iMore as a news writer in 2014 and is obsessed with tech of all sorts. You can follow Dan on Twitter @DthorpL and Instagram @heyitsdtl.
Hey! that 3D scanning from HP elite x3 (during presentation) was superb. Is that feature exclusive to HP elite x3 or L950, L950xl are also capable to do so.

they were saying that it would be for every windows phone..

I didn't hear them say that, but....id imagine it'll work with a y half decent Windows phone running W10M so definitely the likes of 950/XL and Acer Jade Primo

Actually they said any phone (meaning ios and android)

Good news. Maybe HP will redeem itself from being called "Horrible Product" in my mind. Thinking back to pre-Compaq days, and even a few years after.

I didn't know that was a nickname they had. Lol.

I guess only to people that fixed them back in the day. Or maybe it was just me. =P

I've taken to calling them hefty products, or heavy products, for some of their older enterprise products.

I feel like HP is trying to position themselves as Microsoft's right-hand OEM.

It makes sense. HP is really pushing Windows 10 with both hardware and firmware support. Just look at the Elite x3. An incredible piece of hardware that's had consistent and quick updates. Their laptops have also been ramped up about forty notches. Look at the x360.

Yah HP has really started to create some good products. My brother has one of the flip laptops and the quality is spectacular. My brother breaks laptops quick. They really start to show it because he handles them so horribly. It's been a good year and it still looks newish. It wasn't super expensive either. Some of their product design really sticks out. The all in one with the camera that pops out and hides is genius.

A few years ago I never would've recommended an HP but nowadays I can safely say they're worth looking into to. I feel like Lenovo could do better than they are though.

I agree with the non-recommendation part. Especially with the Compaq acquisition. They really became one in the same (I don't know who would have brought who down in quality as they were both horrible). I haven't owned anything other than a printer by them in decades, so it would it maybe time to give them a shot.

Yah I can definitely see that too! Plus they're the #1 PC maker in sales in the US, in addition they've been growing market share while others have been declining so, they are reaping the rewards of quality products since the split and a close relationship with Microsoft

I feel like Dell is falling behind. The XPS laptops are great but... That's really it.

They've always been a strong OEM partner. They do move the most hardware with Windows after all.

They've always been a strong OEM partner, yes. But lately I feel they're becoming an ESSENTIAL OEM partner. Like Nokia, but serving a broader purpose.

I have the same feeling lately. Maybe a more consumer-oriented phone coming, that would be nice.

I really wish they would make a more powerful detachable, their convertibles are awesome though. I was looking at the x2, it's alright, but that m3 is holding me back. Right now I'm between the Lenovo ideapad and the dell xps 12.

Hopefully so they have been doing fantastic work lately

The Elite X3 is enough redemption for me for all previous flops.

What I don't understand is that clearly the Alcatel Idol IS shipping with the VR headset...but its not mentioned (at all) on any of their slides today. I was a bit surprised by that. Does that not count as the headset?

It doesn't match the creators theme of the event, and also it was mobile.

the creators update matched w/ a device like the next gen version of the Sprout will be badass

HP it's a trap! Microsoft is going to buy you, lay all your Employees off and close you shortly after...

HP is rapidly becoming the #1 MS partner in hardware. Maybe kick Dell out of the 5th Ave store and put HP instead?

299 to play minecraft. i better start saving 500 canadian.

oh by the way with all the cool stuff comming im nearly thiking about jumping back into the insiders. maybe on the slow ring this round. i was on fast from the start of march before 10 launched untill the aniversery update was finnished. here i want to be normal now im like ahh cool stuff again!

This new love affair between the two makes me happy.
Windows Central Newsletter
Thank you for signing up to Windows Central. You will receive a verification email shortly.
There was a problem. Please refresh the page and try again.