Huawei MateBook 13 review: A genuine MacBook Air rival that runs Windows
Huawei's MateBook 13 is cheaper and much more powerful than Apple's MacBook Air.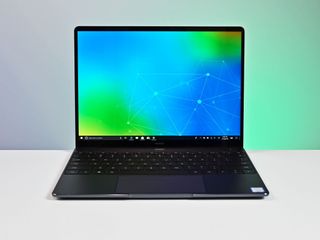 In June 2016, Huawei's MateBook — a tablet PC with a floppy keyboard — convinced me that the company had a few great ideas for Windows 10 devices. Since then, the Chinese firm released the ground-breaking MateBook X and the popular MateBook X Pro.
In 2019, the MateBook 13 fits neatly in between the "X" and the "X Pro" and in many ways, it brings the best of both for a few hundred dollars less than an Apple MacBook Air. Of course, like any laptop, there are a few things that keep it from being perfect, but overall, Huawei continues its winning streak of killer traditional Ultrabooks with the new MateBook 13.
From $999Bottom line: Huawei's MateBook 13 finds a sweet spot between its ultra-light MateBook X and bigger MateBook X Pro, delivering outstanding performance and solid value.
For
Excellent 3:2 "2K" display.
Exceptional performance.
Better value than MacBook Air.
Stylish but muted.
Optional GPU.
Against
No Thunderbolt 3.
No USB Type-A port.
Huawei name is controversial.
Mediocre battery life.
Huawei MateBook 13: What you need to know
The MateBook 13 is a mid- to upper-tier Ultrabook with a touchscreen. Pricing begins at $999 for the Core i5 version without a discrete graphics card and jumps to $1,299 for the Core i7 model with a 25W NVIDIA GeForce MX150 graphics solution.
Compared to the MateBook X, the chassis is nearly identical, but the MateBook 13 is about a half pound heavier and significantly thicker. The MateBook 13 also gets a touchscreen, but the Dolby-tuned speakers are on the bottom due to the added fans, which greatly improves system performance over the MateBook X.
The MateBook X Pro costs around $200 more than the MateBook 13. That extra money gets you a slightly larger display, pop-up web camera, top-firing speakers, a USB Type-A port, and Thunderbolt 3.
While there is no Type-A port, Huawei includes its MateDock2 in the box (~$50 value), which adds USB-A, USB-C, HDMI and VGA ports to the MateBook 13.
Swipe to scroll horizontally
Category
Spec
Display
13-inch
2160 x 1440, 200 PPI, touch-enabled
Aspect ratio
3:2
CPU
8th Gen Intel Core i5 8265U
8th Gen Intel Core i7 8565U
GPU
Intel UHD Graphics 620
NVIDIA MX 150 with 2GB GDDR5
Storage
256GB NVMe PCIe SSD
512GB NVMe PCIe SSD
Memory
8GB LPDDR3 2133MHz
Windows Hello
Yes (fingerprint)
Ports
3.5 mm jack, two USB-C
Camera
Front camera: 1MP
Audio
Dolby Atmos (No support for audio mixing feature)
Battery
41.7 Wh
MateBook Charger 65W (included)
Accessories
HUAWEI MateDock 2 (included)
Size
8.31 in × 11.26 in × 0.59 in
Weight
Approx. 2.84 lbs (1.27 kg)
Colors
Mystic Silver or Space Gray
Finally, compared to the most recent Apple MacBook Air, the MateBook 13 brings a touch screen and a significantly more powerful U-series processor (versus the Y-series Apple is using) along with an option for discrete NVIDIA graphics with the GeForce MX150, but it lacks Thunderbolt 3.
Huawei MateBook 13 display and build quality
The MateBook 13 borrows heavily from Huawei's existing laptop designs, which is good and bad. The all-metal chassis has little flex to it, doesn't scratch easy, and is better-than-average in resisting fingerprints.
At 2.8 lbs (1.27 kg), the MateBook 13 is not heavy, but it's not the lightest laptop either. Part of that weight is the decent 42 WHr battery and that metal body, which make the MateBook 13 feel solid and dense.
The bad side is more of a subjective observation; Huawei's design is generic at best, and it borrows heavily from Apple at worst. In a world where HP, Dell, Lenovo, Microsoft and MSI are now carving out unique designs, Huawei's comes across as functional but a tad boring.
Typically, a 13-inch display would be borderline too small for a laptop, but Huawei again uses a 3:2 aspect ratio versus the typical 16:9 used by everyone else except for Microsoft Surface PCs. That aspect makes the screen taller on the MateBook 13 and gives it plenty of space for work.
Huawei claims a 100 percent sRGB color accuracy rating and our tests confirm that along with 78 percent Adobe RGB. Screen brightness is decent at around 300 nits, but Huawei still has a hyper-aggressive auto-brightness feature, which makes things dimmer than most people will like. The uptick is better battery life, but most users will likely want to untick the auto-adjust screen brightness feature in Windows settings. It has a full touchscreen, though inking and pen support do not appear to be present.
Huawei also continues to embrace thin bezels, but this design is merely a copy of the MateBook X's from mid-2017 and is less impressive today. But because the top display bezel is not too thin, engineers were able to keep the decent 1MP web camera on top of the screen versus the weird pop-up camera that the MateBook X Pro invokes.
Huawei MateBook 13 typing and trackpad
Huawei makes good keyboards and decent trackpads, and that carries over to the MateBook 13. Key travel is modest, but satisfactory with a two-stage backlight. The keys easily pick up grease so they will need an occasional wipe. The edge-to-edge keyboard layout is comfortable to use, and this laptop is overall better-than-average for heavy typing.
Compared to the MateBook X, Huawei has enlarged the trackpad on the MateBook 13. The trackpad is one of the largest you'll find in a PC of this class only bested by Apple's. Clicking is soft and responsive with smooth gesture support thanks to the Microsoft Precision drivers.
I have some concerns about the MateBook 13's trackpad for reliability. A popular complaint about the MateBook X Pro is a loose or rattling trackpad. While I have not had this problem on any of my Huawei devices, enough people have complained about it to make it worth your attention if you're planning to get one.
Huawei MateBook 13 audio takes a hit
Huawei does some of the best audio in laptops, especially at this price range. Both the MateBook X and MateBook X Pro leverage top-firing speakers combined with Dolby-tuned Atmos speakers and software, delivering outstanding audio.
The MateBook 13 has two excellent speakers that are clean, relatively rich, and quite loud. The problem is they are down-firing. When the MateBook 13 is placed on a table, the audio is exceptional, but using the laptop on your thighs will easily block the speakers, resulting in a muffled soundscape.
The reason why the teeny MateBook X could have top firing speakers behind the keyboard is because that system is fanless. Without fans in that area, Huawei's engineers put in the speaker system. The MateBook 13 has fans, which is good because this machine is much more powerful and won't thermal-throttle (plus that GPU). But as a result, the audio takes a hit.
For those who really want great audio all the time the larger (and slightly more expensive) MateBook X Pro is a better option.
Huawei MateBook 13 performance
The MateBook 13 is easily one of the most powerful 13-inch laptops around, with only the Surface Book 2 beating it for graphics. That's perhaps an unfair comparison, too, as the Surface Book 2 is a different class of laptop that's larger, more expensive, and it's a 2-in-1.
Huawei uses the latest Intel 8th Generation "Whiskey Lake" processors, which provide a slight clock boost over the previous Kaby Lake 8th Gen processors. The results are obvious, with the quad-core Core i7-8565U beating everything from Surface Book 2, to the XPS 13 (9370), Surface Laptop, and Core i7 Surface Pro 6. The numbers are especially impressive for multi-core, which hit 17,062 on Geekbench 4.0.
CPU
Geekbench 4.0 benchmarks (higher is better)
Swipe to scroll horizontally
| Device | CPU | Single core | Multi core |
| --- | --- | --- | --- |
| Huawei MateBook 13 | i7-8565U | 5,336 | 17,062 |
| Huawei MateBook X Pro | i7-8550U | 4,706 | 14,342 |
| Surface Book 2 13 | i7-8650U | 4,862 | 14,694 |
| Surface Laptop 2 | i5-8250U | 4,203 | 13,233 |
| Surface Laptop | i7-7660U | 4,714 | 9,535 |
| Surface Pro 6 | i7-8650U | 5,048 | 13,869 |
| Surface Pro 5 | i7-7660U | 4,513 | 9,346 |
| Dell XPS 13 | i7-8550U | 4,681 | 14,816 |
GPU
Geekbench 4.0 CUDA (higher is better)
Swipe to scroll horizontally
| Device | GPU | Compute score |
| --- | --- | --- |
| Huawei MateBook 13 | MX150 | 48,430 |
| Huawei MateBook X Pro | MX150 | 41,730 |
| Samsung Notebook 9 15 | MX150 | 48,536 |
SSD
CrystalDiskMark (higher is better)
Swipe to scroll horizontally
| Device | Read | Write |
| --- | --- | --- |
| Huawei MateBook 13 | 3,436 MB/s | 2,553 MB/s |
| Samsung Notebook 9 15 | 2,952 MB/s | 1,948 MB/s |
| Surface Laptop 2 | 1,509 MB/s | 811 MB/s |
| Surface Laptop | 486 MB/s | 244 MB/s |
| Surface Pro 6 | 1,632 MB/s | 814 MB/s |
The NVIDIA GeForce MX150 is a fine substitute for Intel Iris Plus graphics, which are not available with Intel's 8th Gen platform. While a far cry from the GeForce GTX 1050 — 76,948 on Geekbench versus 48,430 from the MX150 — Huawei at least used the more powerful 25W version of the chip, giving it a little extra punch. The MX150 has a graphics boost that will let you do some light gaming but is a stretch for hardcore adventures or intense video editing.
Heat and fan noise were well within normal ranges. The fans are audible, but Huawei managed the thermal well and the laptop, despite being metal, never became uncomfortable.
Finally, for storage, Huawei uses a premium Western Digital solid-state drive (SSD) with exceptional performance, akin to what Samsung delivers. Sequential read speed was 3,500 MB/s with writes a respectable 2,500 MB/s, making this one of the fastest storage solutions in a laptop without doing an upgrade.
MateBook 13 is easy to recommend (with a caveat)
Huawei has created yet another highly-desirable laptop that packs some serious performance.
The MateBook 13 is chock full of premium hardware, including that excellent i7 processor, Western Digital SSD, Intel AC-9560 Wi-Fi card, outstanding touch display, and a very good typing experience.
Battery life for real-world usage is between seven and eight hours, which is not crazy high but is right in that sweet spot for most users. Battery life, though, is rewarded with excellent system performance from the quad-core processor, and that NVIDIA GPU, which gives an extra boost for light photo or video editing.
There aren't many downsides to the MateBook 13. Audio is only OK when the laptop is in your lap, due to speaker placement, but it is otherwise excellent when on a desk.
The lack of Thunderbolt 3 is a letdown, but it's worth pointing out two things. Huawei sells Thunderbolt 3 with the higher-end MateBook X Pro laptop, acting as a differentiator and partially justifying that extra $200. Second, this is likely the last generation of laptops where Thunderbolt 3 is optional, as Intel is building the technology into the chipset directly with no licensing costs starting with the tenth generation Intel Core processors, which are due at the end of 2019.
While the overall look of the MateBook 13 is mediocre, the build quality makes it feel more substantial, especially for the reasonable $1,299 asking price. I'd still like to see Huawei innovate more around the look of its laptops, but at the very least, future Apple-converts have something familiar when shopping for Windows PCs.
The other caveat is Huawei's reputation — or rather the alleged transgressions, according to the US government. There have never been any nefarious apps or software found on Huawei's laptops (this one ships only with its PC Manager software for driver updates), nor has anyone found anything suspicious with its hardware (which are all standard PC parts). Nonetheless, there are still concerns for those worried about privacy, which is a bit ironic in the world of Facebook and Google. Personally, it's a non-issue for me, since I don't work in government or with sensitive data.
Overall, the MateBook 13 is an impressive traditional Ultrabook that delivers an aesthetic like combining the Surface Laptop with a MacBook Air, but it comes at a much lower price. For those who want a non-convertible laptop, it would be difficult to find something that checks all these boxes and does it for below $1,300 making this easy to recommend.
The MateBook 13 is now available from Amazon and Newegg starting at $999 and at Microsoft online and in-store within the next few weeks.
Genuine MacBook Air rival
One of the best MacBook Air rivals comes from Huawei and runs Windows 10 with a gorgeous 13-inch 3:2 touch display.

Despite Huawei's recent woes in the U.S., its latest MateBook 13 laptop is a solid middle-of-the-road Ultrabook that delivers excellent performance and outstanding value.
Get the Windows Central Newsletter
All the latest news, reviews, and guides for Windows and Xbox diehards.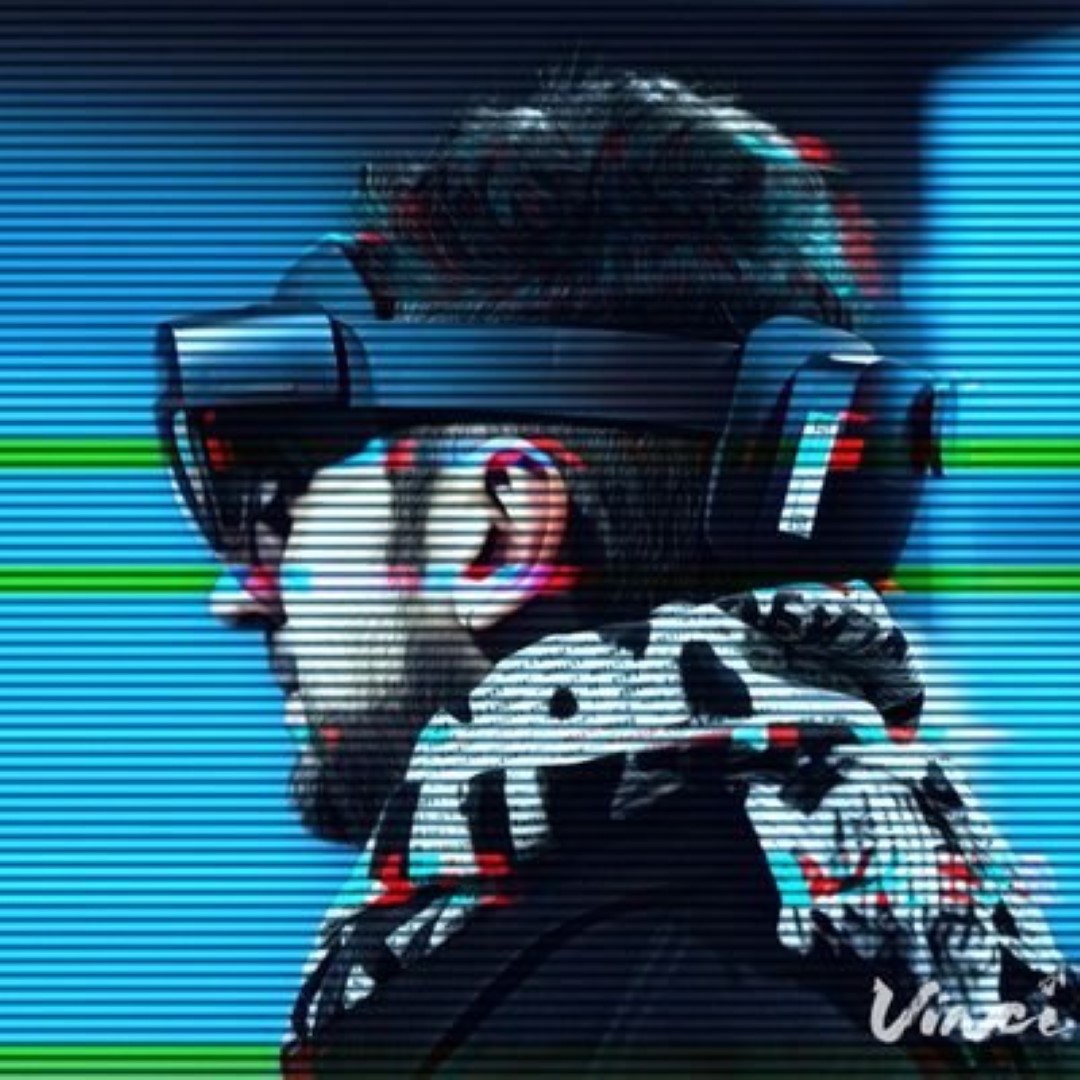 Daniel Rubino is the Editor-in-chief of Windows Central, head reviewer, podcast co-host, and analyst. He has been covering Microsoft since 2007 when this site was called WMExperts (and later Windows Phone Central). His interests include Windows, laptops, next-gen computing, and for some reason, watches. Before all this tech stuff, he worked on a Ph.D. in linguistics, watched people sleep (for medical purposes!), and ran the projectors at movie theaters because it was fun.