Imperia Online makes the leap to Windows 10 PC as a universal app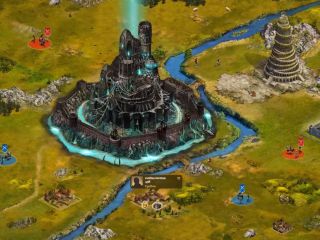 Publisher Game Troopers has released an update for its free-to-play real-time strategy MMO game Imperia Online. The update allows the Windows Phone and Windows 10 Mobile game to also be played on Windows 10 PCs and tablets, making it a universal app for Microsoft's latest OS.
Game Troopers says the Windows 10 edition has some exclusive features:
Jaw-dropping 3D animated battles
Improved UI and navigation for touchscreen devices
Gorgeous and realistic animations in the menus and tutorials
Upgraded game icons
While the game is free to download and play, Imperia Online does have optional in-game purchases.
Download Imperia Online from the Windows Store (opens in new tab)
Windows Central Newsletter
Get the best of Windows Central in your inbox, every day!
Windows Phone Mobile Universal for all phone when???

So is this game new to Windows phone? Or is it just an update to UWP?

A reaally old one .. Dont waste ur time playin' its a p2w game

Every free 2 play game ever made.

Ughh...game is sooooo super boring....why????

May be universal, but no workie in continuum. :/

No Xbox achievements at all, well at least I won't be forced to play it again a second time.

Too late, was playing on my phone and waiting for uwp version to play on my surface. But it only came after I deleted the game already