Intel launches 5th-generation 'Broadwell' processors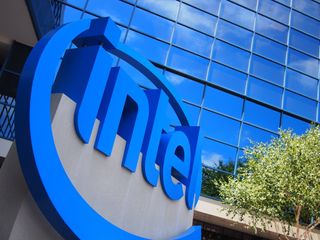 Intel has just announced its 5th generation Intel Core processors, also known as Broadwell, at CES 2015. The new chips are 37% smaller than the previous generation, using Intel's new 14nm process. Intel emphasizes the performance gains in Broadwell, especially battery life improvements. Intel says that battery life could improve by as much as 1.5 hours. The chips also enable faster wake times and improved graphics performance.
The 5th generation chips are also designed with Internet-connected devices and more immersive experiences, such as voice interactions with your devices, in mind. The new lineup includes the Intel Core i3, Core i5, Core i5 vPro, Core i7, and Core i7 vPro. There are also new Celeron and Pentium processors based on the 14nm process, as well as 14nm chips for tablets, with the codename of Cherry Trail. Cherry Trail devices are expected some time in the first half of this year.
Press release:
The Next Generation of Computing Has Arrived: Performance to Power Amazing Experiences
The new 5th Generation Intel® CoreTM processor family is Intel's latest wave of 14nm processors, delivering improved system and graphics performance, more natural and immersive user experiences, and enabling longer battery life compared to previous generations. The release of the 5th Generation Intel Core technology includes 14 new processors for consumers and businesses, including 10 new 15W processors with Intel® HD Graphics and four new 28W products with Intel® IrisTM Graphics. The 5th Generation Intel Core processor is purpose-built for the next generation of compute devices offering a thinner, lighter and more efficient experience across diverse form factors, including traditional notebooks, 2 in 1s, UltrabooksTM, Chromebooks, all-in-one desktop PCs and mini PCs. With the 5th Generation Intel Core processor availability, the "Broadwell" microarchitecture is expected to be the fastest mobile transition in company history to offer consumers a broad selection and availability of devices.
Intel also started shipping its next generation 14nm processor for tablets, codenamed "Cherry Trail", to device manufacturers. The new system on a chip (SoC) offers 64-bit computing, improved graphics with Intel® Generation 8-LP graphics, great performance and battery life for mainstream tablets. The platform offers world-class modem capabilities with LTE-Advanced on Intel® XMMTM 726x platform, which supports Cat-6 speeds and carrier aggregation. Customers will introduce new products based on this platform starting in the first half of this year.
Key benefits of the 5th Generation Intel Core family and the next-generation 14nm processor for tablets include:
Powerful Performance. The 5th Generation Intel Core (U series) processors utilize Intel's new 14nm process technology to improve upon the previous generation Intel Core processor's success with 35 percent more transistors on a 37 percent smaller die. The new process, combined with architectural enhancements, enables the 5th Generation Intel Core processors to deliver up to 24 percent better graphics performance, up to 50 percent faster video conversion and battery life that is up to 1.5 hours longer. Consumers who are planning to refresh a 4-5-year-old PC will also notice significant improvements: graphics performance up to 12 times better, video conversion speed up to 8 times faster, productivity performance up to 2.5 times faster, wake times 9 times faster, all with up to 2 times longer battery life.
Power Efficient. Even Longer Battery Life. Intel continues to drive battery life improvements, and the newest processor family raises the bar yet again. With power management and design improvements, plus the increased efficiency of Intel's 14nm manufacturing process, consumers get up to 1.5 hours more battery life than the previous 4th Generation Intel Core (U series) processors. The result is more power and performance without sacrificing battery life.
Watch. Game. Create with Intel Graphics. The 5th Generation Intel Core processor family brings the next evolution in processor graphics architecture enabling new levels of performance and power efficiency paired with Intel's leading CPU technology. The new 5th Generation Intel Core processorfamily offers graphics options including Intel® HD Graphics 5500, HD Graphics 6000 and Intel® IrisTM Graphics 6100. All of these provide stunning visuals and enable 4K Ultra HD display, including over Intel WiDi 5.14. Additional platform features include enhanced new codec decode support for VP8, VP9 and HEVC, as well as support for the latest graphics APIs (DX 11.2, DX 12 Ready) and graphics programmability features, including OpenCL 2.0 and OpenGL 4.3. Intel Iris Graphics includes these features plus significantly better 3D performance compared to Intel HD Graphics 5500 processors.
Whether playing the latest mainstream game, watching videos in 4K Ultra HD, or simply sharing your latest gameplay and video creations with family, Intel HD and Iris graphics deliver an eye-popping visual experience.
Internet of Things. Intel's 5th Generation Intel Core processors are also available to power the growing Internet of Things (IoT), particularly in such vertical segments as retail, manufacturing and medical. Thanks to Intel's leading 14nm process technology and architecture, the 5th Generation Intel Core processor is designed to deliver enhanced graphics and increased performance in a smaller thermal envelope, supporting the next generation of IoT solutions, while maintaining compatibility with previous generations. The improved capabilities and security features can power end-to-end IoT solutions to deliver customer benefits and business insights.
More Natural and Immersive Experiences. The performance of 5th Generation Intel Core processors provides the foundation for great user experiences today and in the future. When paired with Intel® RealSenseTM 3D technology, no wires and no passwords capabilities, and voice assistants, the 5th Generation Intel Core processors enable more natural and interactive user experiences. Intel RealSense 3D technology brings features like gesture control, 3D capture and edit, and innovative photo and video capabilities to devices. With a vision for a "no wires" experience, Intel® Wireless Display (WiDi) v.5.1 and WiGig wireless docking provide users more control over their experience by allowing them to compute and share from virtually anywhere without the clutter of wires and cords. Intel's voice assistant technology allows the user to control your PC within the browser and enabled apps using voice commands, and now includes Wake on Voice5 technology to awake your PC with just the sound of your voice.
Intel's 14nm, next-generation Intel Atom processor for tablets, "Cherry Trail", will offer new user experiences such as Intel RealSense technology, no wires, no passwords and Intel® Context AwareTM technology capabilities, bringing new innovation and excitement to tablets. Intel RealSense Snapshot provides depth-sensing photo capabilities, giving people the power to change focus, take measurements, and add dynamic effects and motion to pictures with a touch of a finger. With its no wires capabilities, Cherry Trail enables tablets to wirelessly display content to a big screen or projector. Cherry Trail will also enable users to login with their face, fingerprint or a trusted device they assigned. Using an accelerometer, sound and light sensors, and information from the cloud, Intel Context Aware technology can determine the context or environment someone is in and provide information based on those surroundings.
Line-Up and Availability. The new 5th Generation Intel Core processor family includes the Intel® CoreTM i3, Intel® CoreTM i5, Intel® CoreTM i5 vProTM, Intel® CoreTM i7, and Intel® CoreTM i7 vProTM processors. New Intel® Pentium® and Intel® Celeron® processors, also based on the 14nm process, are now available. 5th Generation Intel Core processor-based systems from a variety of manufacturers are expected to arrive in January. Devices based on the "Cherry Trail" platform are expected in the first half of 2015. For more information, visit www.intel.com.
Windows Central Newsletter
Get the best of Windows Central in your inbox, every day!
Surface pro 4 will be a beast

Surface 4 will still have old but overclocked hardware, i bet!!!

Doubtful. It is neither easy, advtageous, nor good marketing to overlock Haswell-U series... These processors are deliberately running on lower voltages to reach such low TDPs, any further reduction of voltage or increase in frequency makes them very unstable.

It is not clear when the U processors for tablet come, and i hope soon otherwise Surface Pro 4 would not be able to use those, if MS planned to release it in the first half of 2015.

Not really. This is Intel's most underwhelming launch in years. Broadwell isn't all that great.

For those who absolutely despise cooling fans on a portable, this launch is huge. It takes PCs from the stone age to modern.

The fanless Core-M was announced over a month ago... It's neat that they fit an entire x86 processor of this gen into a 4.5W TDP package, but it has throttling issues. One or two generations down the line, the Y-series will be pretty dang cool. :)

I think surface pro 4 will hardly beat surface pro 3

Agreed. Most likely they'll keep the specs similar but shrink the form factor and cut the price a little bit. The Surface Pro 3's largest remaining challenges were weight and price. Use all of those battery savings to shrink the battery significantly.

They've already said they aren't going to change the form factor for the pro 4. They will only change it after every 2 generations in order to keep compatibility with the dock.

Always with the faster, smaller, thinner, better :/s

No. These are standard voltage 15W-28W parts like haswell was. They'll need a fan.

I have read these will not need a fan which is what I am hoping for. Time to do more research!!

The Broadwell-Y series (aka Core-M which is released with the recent Lenovo Yoga) is an example of the processors with low enough TDP to not require active cooling. But they have much lower performance compared to the U-series, because it's not improved architecture, just a die shrink, and the voltage is deliberately kept low to give that wattage. They have some very serious throttling issues too. But the ones that were announced today, are the 15W and 28W processors of the U-series which have the same wattage ratings as their Haswell predecessors (albeit with somewhat improved performance). It would be a miracle if a 15W processor is fit inside a passively cooled device.

Core-M with voltage around 4.5W doesn't need fan. But these ones with standard voltage need.

We might finally get the surface mini

Surface Mini won't get a Core CPU. At most it will get a Atom.

I would imagine it would end up as core M, to justify a premium price.

Also i heard its successor is coming out soon, like in several months, still good to get one of these broadwells?

And the successor of the successor will come out few months after that. You have to buy at some point, newer stuff will always come.

MS better make a killer Surface version. I'll start saving to buy one :)

Me too!
I just hope they build a 13-14 inch version, i need that for my work, and i am waiting for that since surface pro 3 was released!!

Imagine a Lumia 1050 with an i7 processor and a 60~80 MP rear camera and a 20 MP front camera... And a flashlight! The future is coming.

Yeah with 8gb of storage lol

Yeah The Phone will be 30 mm thick

You're mistaking microsoft for Nokia......All of the device being released now, Icon, 930, 1020, 520, 635, 1330,1335, etc were all pre-manufactured by Nokia prior to the quisition of the D/S division, much like all the supposable great things Satya is doing were implemented by Ballmer. What I find funny is that the credit isn't being put in the right places....meaning basically the only thing Satya should be getting credit for is cancellig the underwhelming surface mini to this point and Nokia should be being critisized for the bulky, underwhelming spec'd, device outside of the 1520, 925, and the 830. Microsoft hasn't truly designed a phone of their own yet, just like Satya hasn't really done anything besides cancel the surface mini and design Azure.

Do you mean like the $450 iPhone 5c that apple is selling right now? The same amount of storage than the $80 Lumia 520? (To be fair, the Lumia can increase its storage with mSD up to 72 GB, 8+64) No, I don't think Microsoft would be so mean, hehe. :-]

+12" screen =ultimate SP3 tadaaa!!!

You got me at flash light !

I was hoping to see something with Haswell.

Guessing the intel on a hdmi stick not ready yet for the mainstream

The best news from this is that desktop hobbyist builders will be able to build a beast gaming rig on previous Gen processors. There is little difference in performance than battery life which is not critical in desktop rigs.

Intel Cherry Trail Windows Phones!

You might be on to something there. Windows 10 will run on any platform on any size device so there would be no reason why such a phone shouldn't happen. But I wonder if it would be worth having an Intel based phone when you could have one running the Nvidia X1 instead?

I don't know, maybe because i trust more Intel than NVIDIA? Or maybe I'm not looking for gaming performance...

Nvidia Tegra is only good with the numbers but in real life performance they are usually disappointing. Lumia + Cherry Trail x86 + Windows 10 :)

Surface RT 2 with Tegra was pretty fast.
Surface RT 1 performaces instead were horrible!

Sadly I don't think the phone platform license will have that kind of chassis flexibility

Interesting things you say there but I'm not sure i know what you mean. Can you expand it?

Finally! Definitely gonna be picking one of these up.

Is this the processor that they called Intel core M last time? for fanless device?

Hard to imagine how powerful the next gen Surface Pro with this one.

How about a line of super phablets using these processors❓❓❓

How about you just shut your little mouth❓❓❓

why - what's wrong with a intel based phablet using windows 10?

NIST, check this out...
http://m.softpedia.com/alleged-windows-phone-10-screenshots-leaked-46886...

I believe Dan Rubino debunked these on his Twitter feed. I know I know,I follow the all mighty Rubino.

Can we just dream, PIST❓❓

Only if all ARM apps and their dev's will compile them according with the universal apps guidelines i guess. Or just .exe files hehe

Yeah, how would that work❓❓

Now I can see why the big M is switching to Intel processors for the ML Phones

I still love i5 4670k, overclocked, bought it last year

How would you "refresh a 4-5 year old PC " with this as mentioned in the article? Just simply swap out the chip? Don't think so.

Compare the actual performance of an original core i7 with the latest i7 and you will be underwhelmed and decide not to upgrade. But you'd need a new motherboard, cpu and new memory. Then you'd also want new graphic card(s).

That "Refresh" sounds like a new PC.

Any PC built 4-5 years ago (custom desktop or premade laptop/desktop) would need a new motherboard to support intel's latest chips. And all laptops as far as I'm aware have their CPUs soldered to the board and are not upgradeable.

Does anybody know if 2 years old DDR3 memories @ 1600 are supported by the new motherboards for Broadwell processors?
In this case i could refresh my actual PC just buying new CPU + Motherboard

If u wanna change ur CPU, u need to change the gpu too. Must be balanced

Because the tower would tip over otherwise.

If the motherboard supports the graphics card, and the proper drivers are in place, everything should work fine

Sandy bridge ivy bridge haswell and broadwell. Not noting first generation.

WOW Cool. 5 Gen Intel core processors. This is what I was hoping for.

Cherry trail is the new atom

Cherry trail is the exciting thing about this. 8 inch windows tablets are going to be awesome with this chip.

Haswell will probably be the benchmark to beat when it comes to broadwell. I think we're going to get a lukewarm result on the performance side. However any improvement of batterylife without compromise of current hardware buttery smoothness and stability is okay with me.

I want high end gaming on an ultrabook, hope its possible in 5th gen. Products.

Oh god, Pentium's still rocking?

Hmm these New Intel Chips will give Mobile devices some needed improvments over the old ones. although Microsoft is not in the CES booth sites I read it has off an site contact area. I wonder if we will get any new interesting info from them. What i want Micosoft to do is to sell a "Surface" full Windows Tablet that costs under 400 dollars because their Regular "Surface" Line of full Windows tablet's starting price is 799 USA dollars. I do not want Microsoft to be like Apple and sell only high priced items. Microsoft needs their Own branded full Windows 8.1 / Windows 10 Tablet to sell to lower income folks. Any real Pro OEM sells at least 1 low priced Tablets and laptop for Low and moderate Income people to BUY !. Also Microsoft when will you make a thin "Surface Ultrabook laptop" the Surface pro 3 can double for a Laptop in some cases but a full Microcsoft "Surface Clamshell Laptop" is a product microsoft needs to sell.