Is it worth paying out for more expensive mice and keyboards?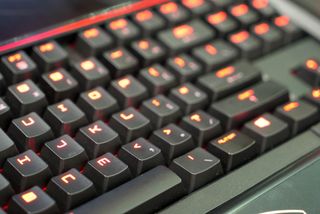 Should you go for affordable mice and keyboards, or invest some funds and go all out with top of the range solutions? It's the question that crosses most minds when looking at new mice and keyboards to go with a shiny new desktop PC.
The short tl;dr answer is it entirely depends on your requirements, budget and how you'll be using said products. If you're set to become the next big name in eSports, you'll likely need the best of the best in mechanical keyboards and gaming mice, but for the average gamer and consumer, more affordable options are usually just as good.
Why you should fork out for the best
Generally speaking, more expensive mice and keyboards are built using more durable components and materials, and carry with them the expectation that because they're part of a premium brand, you should be able to use them for years to come. Think Razer, Logitech, Corsair, SteeleSeries and other big name brands. Investing in a product from these companies is usually the result of careful consideration when thinking about longevity, quality of components, and the overall experience.
There are gamers and advanced computer users who swear by keyboards and mice from aforementioned parties, citing various advanced features that aren't usually found on many cheaper alternatives, including the ability to add and configure macros, backlighting for extended sessions into the evening, and even solid software for further customization.
A $10 mouse probably isn't going to cut it, simply due to the type of sensor, polling rates, and quality of the materials used. And less-than-adequate ergonomics may cause problems down the line like repetitive strain injury. But just because it's more expensive doesn't mean it'll be better — sometimes premium-priced hardware might only match the qualify of affordable alternatives (or rarely even be worse). It's all about how a specific model works, feels and endures daily use that determines whether it's the perfect match and worth opening your wallet.
As for keyboards, you can get away with spending just $40 on a mechanical keyboard, which will provide a vastly improved tactile response and feel to an even cheaper membrane-based keyboard. Paying out more will add in backlighting, macro functionality, improved materials, more durable switches and replaceable keycaps.
Here are some absolutely solid options from dependable companies in premium mice and keyboards that are worth considering:
Mice
Keyboards
When affordability makes sense
If you've got the budget, it's definitely worth forking out for premium equipment if you'll make full use of extended functionality — but what if you simply don't see the value in a $150 keyboard? This is where affordable peripherals come into play. Now, we're not talking your two-button $5 mouse, but simply looking up to the $20-40 range can bag you a solid mouse that can handle casual gaming and general use.
You can pick up some real gems in the affordable segment should you shop around and check reviews. We've taken in a handful of cheap mice and keyboards and have been pleasantly surprised by just how good they were to use in various applications. In most cases, build quality can be almost on par with premium counterparts, especially when it comes to mechanical keyboards.
The patent for lauded Cherry MX switch is well and truly extinct, paving the way for other manufacturers to create cheaper alternative mechanical keyboard switches. These can then be used by various companies when launching their more affordable keyboards, taking full advantage of a mechanical experience. We noted in our look at mechanical keyboards that it's possible to prefer the cheaper switches to Cherry MX, it's all down to personal preference.
So don't feel as though you have to fork out on peripherals for your PC. You can do well with cheaper options that aren't appallingly bad — they might even be surprisingly good — and instead save up for that upcoming GTX 1080 upgrade. Here are a few examples of some solid, but affordable keyboards and mice:
Mice
Keyboards
But what are your thoughts on the matter? Sound off in the comments whether you prefer going for more expensive mice and keyboards, or if the more affordable options do everything you need them to do.
Windows Central Newsletter
Get the best of Windows Central in your inbox, every day!
Rich Edmonds was formerly a Senior Editor of PC hardware at Windows Central, covering everything related to PC components and NAS. He's been involved in technology for more than a decade and knows a thing or two about the magic inside a PC chassis. You can follow him on Twitter at @RichEdmonds.
I love Mech keyboards and have used them for years. There is a feel and style to them. For fun google steampunk keyboards. Some guys have done great things with Mech keyboards in steampunk style.

Recently my Razer Taipan died on me (buttons work but no pointer movement) So i had to replace it with my old Logitech MX 310, fine mouse that has stood the sands of time but sadly with my new monitor 34" 3440x1440 the DPI of the mouse is not not enough for it. I also have a wireless Logitech M510 but this one is so terrible I think i`m just going to donate it to some guy. Now i got the Zowie FK1 mouse, a bit expensive ~60 Euros but it works flawlessly on my screen resolution. If you want accuracy and good movement you have to pay a premium for the mouse, the best thing about this mouse compared to the Razer Taipan is that the build quality seems to be better and there is no Razer Synapse need to run in the background, the mouse does not have any software whatsoever, it just runs, pure plug and play and it`s cheaper than the Taipan. I was a bit skeptical when a friend told me about this Zowie mouse but now i don`t regret buying it. As for keyboards i still use a Logitech G11 from the days of my Lineage 2 frenzy with tons of macros, now i use the G keys for Premiere Pro while editing.

I'm interested in a 3440x1440 ultrawide at some point, right now I've got 3 x 23" 1080p monitors and they are great for productivity, so not in an immediate rush - One thing I love out the 3444-x1440 resolution over standard 4K is that on a 34" screen the pixel density isn't so high that windows has to scale thing up - Whilst that can look better it's not always the best. The 1440 resolution on a 34" is perfect

I have a 100cm (40") 4k TV above my monitor, i can tell you that even tough both the monitor and the TV have the same width, on the TV at 4K i can`t use it without scaling and when you do that you get into all sort of issues with programs that don`t support text Scaling, on the other hand on the monitor everything is just fine as it is. It takes some time to get used to it but once you`re past that it`s an awesome monitor, even for gaming. My brother that uses 2 24" screens is now considering the 21:9 monitors but they are still kind of pricy when it comes to the 34" models.

Do not forget the Roccat! Their keyboards and mices worth it.

I have mx master and k70, good fit

I have same mouse as in the image

Screen, keyboard and mouse are the primary way people interact with computers, if those are bad you have a bad experience. Find those that are most comfortable for you, and most expensive isn't always best.

For gaming its about muscle memory in FPS, as long as you have a fast wired mouse and stick to it till you get used to it...one thing to do is to place your seat, keyboard, mouse and your body is the same position every time you play. For MMO you need lots of buttons and a Mouse with that can be very useful. For the office a quiet keyboard. Oh and if you like lights, bling and flashy things then skies the limit :)

And when playing CS:GO remember to put your keyboard on an angle :-p

I have not owned anything other than a notebook computer for the past eight years. Prior to that, I was a keyboard nut, trying this, that, and the other thing. But five years or so ago, I got a Lenovo Thinkpad notebook, and I fell in love with the keyboard. There were a couple irritating key placements, but I was able to fix the worst of those through a BIOS switch (the infamous misplacement of the Control key). A bit over a year ago I got a newer Thinkpad, with the same layout problem but the same wonderful keyboard. Again, a fix in the BIOS and all the problems went away, Not everyone will like a Thinkpad keyboard, so my advice remains the same. Most computers will do what you need (gamers excepted) so if you're buying a notebook, buy one with a display you llike and a keyboard you like. Those, particularly the keyboard, are the things that distinguish notebooks from each other. Andy (no longer in love with mechanical keyboards, though he misses the noise of the original PC) M-S

For some reason I can't replace my 10 dollar Logitech keyboard. I've tried using mechanical keyboards but I always change back to my old keyboard. I do use a Razer Naga mouse and I love it. Posted via the Windows Central App for Android

If so many people can put up with the surface trackpad and keyboard and other cheaper two in ones. then that suggests to me the cheaper the better

I got the mechanical VicTsing keyboard reviewed here last week. For the money it's absolutely fantastic. After typing on it (my first mechanical keyboard) for a day or two I tried my MS Sculpt Ergonomic again (which I do love for ultimate comfort) and in terms of impact on my fingers I felt like they were really being punishing, and slightly more strain on my fingers near the base. My sculpt ergonomic is still superior in terms of wrist comfort, but the mechanical keys are much more comfy on your actual fingers and fingertips since you aren't having to bottom out on most key presses

Not much of a gamer, but I do code quite a bit and find that the higher end mechanical keyboards really help with wrist and finger fatigue. They allow touch typing at a much faster pace and with less abuse to your joints. I realize typing and gaming are two different animals, but most people tend to do both so I'd suggest getting one multipurpose that works best for what you use it for the most. Or buy two... No such thing as too many keyboards. ☺️ I currently enjoy the WASD Code keyboard with MX Clear switches. Posted via the Windows Central App for Android

Old Black Dell PS2 keyboards are the best. They'll stand up to good amount of abuse. The discontinued Microsoft Intellimouse Explorer was best in its day. Second best are the wired Logitech M500 (previous models).

Both my husband and I have Corsair mechanical keyboards -- he has a K70 and I have a Strafe, both with the cherry mx red switches. They are by far the best keyboards we've both used in a long time (came from mid-range logitech units). We also both now have Corsair gaming mice as well which are far more responsive than our old Logitech wireless mice. There's really no need to pay full price on any of these, either -- we got all of ours on deals from our local electronics store.

I want to replace the $10 Logitech keyboard I use at work and have been reading reviews and all the recent articles here about them. Needless to say none of it has really helped. Everyone under the sun mentions how they're so in love with this one or that one. But they're all different. There is no consensus. Leaving me frustrated and at square one.

Buy from a place with a good return policy, hold onto your receipt, and give some of them a try. Go in and try them, feel the keys. Take a shot on the one that feels best to you. My feelings on keyboards really vary wildly. I really love clicky tactile keyboards, but at the same time, I dig the smooth feel on my Logitech Bluetooth keyboard. Just find ones that feel good to you, and don't bother with reviews.

Thanks for the advice. That's pretty much the conclusion I was coming too. I have gone into Fry's and tested out a few but..... I'm really interested in the MS Sculpt ergonomic keyboard and mouse combo but when I think about how cool mechanical keyboards are, I want one. I used to have an old circa 1980's steel bottom mechanical keyboard I had received from my grandfather that I just loved. Sad thing is after moving so many times, I have no idea where it went. Currently I'm using an old, really old v1.0 MS Intellimouse Optical from way back in the late 90's and this cheapy Logitech keyboard. Now the keyboard is actually a quality product. It's just not meant to hold up the the amount of usage I give it and is starting to bother me with curtain keys. I have large hands so I'm trying to find a combination of keyboard and mouse that can really satisfy me and hold off hand fatigue for as long as possible. I work in Cloud Support so I'm jumping between different environments and applications all day. Oh and I still have my old cherished MS optical thumb trackball mouse I use to love back in the day. I still bust it out every now and then but it isn't the best for all day use.

I'm an editor, not a gamer, and I sprung for a mechanical keyboard a couple of months ago. It's been fantastic. I don't need it, but I like it. As something I use all day every day, it was worth the money. Also, you can have my Logitech M510 wireless mouse when you pry it from my cold, dead hands. (I also still have my Logitech wired trackball form the late 90s, which works great, but alas has no scrooll wheel.)

One thing that so many people forget about technology is the human aspect of interacting with it. As I explain to everyone I help, both customers and family/friends, the touch and feel of the computer is important too. This is why when I help someone buy a computer or custom build one, I ask them to really take time to play with keyboards and mice to see which best fits them. As someone with 3XL hands myself, I hate mice and use the Kensington Expert Mouse (Trackball,) but other people with smaller hands love different types of mice. Even the different layouts of keyboards are important.

Because of what I do for a living, I have been asked 1,000,000 times "what computer should I get"? In these modern times where the average user (not gamers or graphics or any kind of power user) is not going to experience a lack of CPU power, I tell them I would spend more effort in finding what chair they find most comfortable to sit in, and then a keyboard and monitor that that makes them smile. At that point, plug almost any modern "pc" into it and enjoy. The most powerful PC doesn't make you comfortable or productive. But the chair you sit in for hours on end, and the monitor(s) that you stare at for those same hours, has far more influence on how you experience your computer-time, than the M3 or I5 or 8 VS 16 gigs of ram...........

I've gone through tons of keyboards... I always ended up back on a classic from Microsoft...Microsoft Natrual Multimedia Kebyoard. It's cheap, it works great as a gaming keyboard and is very confortable to type on. Too bad MS does not make it any more, when mine fails, I find them used on ebay for under $10, I pull them 100% apart, clean them fully and put them back together... Easy and takes about 1//2-hour to do... And for a Mouse... Of course a Razer Deathadder 3500dpi does great :)

Probably the last time I used a mechanical keyboard was on some of the early IBM clones I used back in the day. For the past decade, I think, I've been using the Logitech Wave keyboard, as I've had tendonitis in both hands bad enough to wake me up at night, and that was the lightest-touch keyboard I could find (by comparing them in store displays - not through actual research). Recently, WC ran an article about mechanical keyboards, and I'd never realized there was a difference. After reading that article - which coincided with my latest Wave wearing out (I've replaced them every year or two over the years - I have three of them laying around here collecting dust), so I decided to look at mechanical. I decided after reading up on the switches to go with the Cherry MX brown, and picked up a Rosewill keyboard, and off the top of my head, I'm thinking the model number is RK9100RBR or RKR, something like that. I cannot tell you how pleased I am that I decided to give it a try. I paid around twice what the Wave costs, and it will last a lot longer, from what I've heard. The next time I buy a keyboard, it will be an ergonomically designed one with the brown switches, but this time I didn't want to sink a ton of money into it. Anyway, I'm quite happy with it.