It's official: Windows 10 Creators Update release date is April 11
Microsoft is expected to begin the official rollout of its third major Windows 10 update, called the Creators Update, on April 11.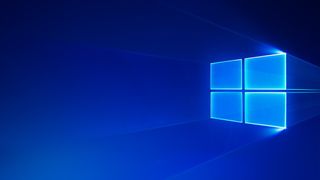 (Image credit: Microsoft)
Microsoft today announced that the Windows 10 Creators Update will begin its official rollout on April 11 to more 400 million Windows 10 users. The release falls on the same day as its April Patch Tuesday release, when the company is expected to release new security patches for Windows. Much like the Anniversary Update, the Creators Update will roll out in waves, targeting certain Anniversary Update devices before being rolled out to everyone during the weeks following April 11.
The Creators Update has been in the works for almost a year at this point, and it is packing a whole bunch of new features and enhancements for not only "creators" but your average user too. Things such as "Night Light," Windows Update improvements, stock app updates and more are all included.
Check out our full Windows 10 Creators Update review here for the complete analysis of what's new.
It's also worth mentioning that in an attempt to make privacy control easier in Windows 10, the Creators Update will prompt you to review your privacy settings before installation is complete. This should help with transparency between Microsoft and its customers, as privacy has been a big talking point around Windows 10 for some time. With the Creators Update, Microsoft wants to rectify any bad press it received in the past in regards to poor privacy settings.
Again, the Windows 10 Creators Update will begin to roll out on April 11 for Windows 10 users for free. If you're already running the Windows 10 Anniversary Update, you don't have to worry about anything. Windows 10 will automatically pick up the update and begin to install it when the update is ready for you.
Windows Central Newsletter
Get the best of Windows Central in in your inbox, every day!
Zac Bowden is a Senior Editor at Windows Central. Bringing you exclusive coverage into the world of Windows on PCs, tablets, phones, and more. Also an avid collector of rare Microsoft prototype devices! Keep in touch on Twitter: @zacbowden.
Fast and Slow insiders have it already, I imagine it will hit Release preview ring by next weekend

We can still try to act excited.

It's quite funny that after testing by the various rings, the official build still gets bugs.
I mean what is the use of windows insider if we still get those annoying bugs like freezing,power draining too fast,overheating and several other. I love using windows phone and I want a very stable OS

Just keep in mind that the current 1607 release (build 14393) has seen 970 builds after its initial release, all of which are to fix bugs. The Insider Program is useful to get feedback on features, but also catch a lot of things early that QA could never find. They test a number of use cases, but never think of some of the things an end user can come up with.

Software this complex will ALWAYS have bugs. What they are hoping to do is fix the major debilitating ones before release.

Will they release the Mobile update at the same time or later?
It doesn't feel like they'll do it together. Mobile still has many bugs. PC is solid though.
.
"One team?"
.
Also, please confirm. Does anyone have issues regarding Cortana's voice search? It keeps crashing for me after being blank with her logo on the screen for 8-10 seconds. L950XL and L650 on 15051 (slow).

I'm also on Slow, running 15051 (L950) and I'm having no issues at all with Cortana, using it on a daily base. I did have a strange behavior when trying to connect to Wifi-network requiring a username/pwd, I had this issue since the first RS2 build back in november. At that point the Legacy Wifi screen was still available so I could connect that way. Later when the Legacy wifi screen was no longer available it became a problem. But after resetting with 15051, everything has been working fine. Maybe when the official RS2 is released, reset your phone with the official release build in order to get rid of issues that were caused by being on Fast/Slow ring. At least, that is what I do anytime a new official release is available (RS1, RS2) and what i will do around fall 2017 with RS3. Good luck!

It's strange because I had Cortana issues even on 14393.

When is the WM10 Creators Update coming... Waiting for it...

There are no new features, keep your expectations low

Yup, nothing new for Mobile but that's okay. I would really like my phone to work better, more stable, less heating and overall faster.

Why? You won't even notice the difference.

If you're on Insider releases, you already have it. If you are asking when your carrier will officially approve it... good luck.

You don't need official carrier release if you were thoughtful enough to buy a phone sim free - which is always the cheapest and best option.

Depends on where you are at. Some carriers are very inclusive on which phones they allow on their networks. In general, you're correct.

Does the final build has Dolby Atmos ?!

ATMOS is a proprietary technology over which MSFT has no control. They might have also the tech (code) but can't use it unless licensed.

Microsoft has specifically announced that Atmos is coming in creators update. Yes, it is a proprietary format, but if it were not allowed to be licensed, support would not be available in UHD players, receivers, speakers, and so on. If you read the announcement of the XB1s from MajorNelson, he says that Atmos and DTS:X will be available in the next few weeks.

Is there a official date for Mobile?

Cannot comment on official date but yesterdays update to 15063.2 and install of same you now have to sign-up again to continue in Windows Insider Program so I believe this build is the one. for mobile.

How much internal storage it requires to install in mobile?
My internal storage is less than 200 mb left. Whether factory reset helps to install this update.

I guess, Microsoft Edge on Mobile takes gigs of storage

Also outlook mail, OneNote, groove music, OneDrive etc. Which we can't uninstall or move to sd card

Why voting down if it is actually a problem? A bug in Microsoft Edge on WIndows 10 Mobile will let streaming videos be saved on internal storage and it will never be deleted, and the only way to free up the space is a hard reset which is awful experience to do to just free up the storage.

Yes. Factory reset will help.

Speaking of privacy for AU2 or RS2, do we get some privacy features that went to the Chinese W10 version?!!

Thinking of switching to Fast ring, getting the upgrade then switching back to release preview

This is ironically also the date Windows Vista's End of Extended Support happens

From the English language perspective, its more apt to say "coincidentally" as "ironically" assumes you'd expect the opposite outcome or something radically different than the actual outcome. In this case, one may even assume its not even a coincidence and it may even be expected, so in reality, it may not be proper to say either.

And as usual there won't be any sign of updates on April 11 😂

"Windows 10 will automatically pick up the update and begin to install it when the update is ready for you." I hope this is incorrect.

...and then get sued for another $5M :D

It's not. Unless you're running Windows 10 Enterprise, or have feature upgrades delayed, it'll download like a normal update. That's the whole point of Windows as a Service. Happened with Version 1607 up from 1511, and the same from 1507 to 1511. Happening again with 1607 to 1703.

Are Redstone 2 update and Creators update same (W10 Mobile) ?

yes, Redstone2 is the codename of Creator's Update.

I would like to do the cleanest install possible for my 950Xl. If I use the WDRT to go back to the factory version, will the phone pick up the Creators update next? Or will I go thru a couple of builds(and install cycles, which sucks) before I get there? Please advise

Well.. I hope that's another word for 'Surface Pro 5' release or something. God Microsoft... I'm close to pulling the trigger for a 2-in-1 device, so undecided for discounted SP4 or anything OEMs release (Galaxy Book, Lenovo 720, etc). I'm not damn sure for this April Event or the other official dates in June/September (Fall Events). Everyone's asking what is in the '2017 White Box' photo from Panos and Redmond team.

I know there won't be the special people feature in it, but is there at least be the Groove Music Maker? That was probably the feature I looked most forward to.

Does this also apply to mobile??

I hope that means that the Dell Canvas will be launching soon.
Windows Central Newsletter
Thank you for signing up to Windows Central. You will receive a verification email shortly.
There was a problem. Please refresh the page and try again.