The definitive Windows 10 Creators Update review
By Zac Bowden last updated
Microsoft's newest software update for Windows 10 is almost here, and it contains a whole load of tweaks and enhancements for everyone.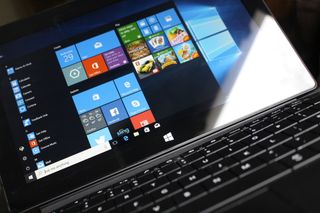 On April 11, Microsoft will roll out its next major update for Windows 10, which introduces a new set of features and enhancements to the OS. The update will roll out under the name "Creators Update," and is as its name implies, and update focused on being creative with Windows 10. Although the update is aimed at "creators," a lot of the features coming in the update benefit everyone, which is reassuring because the update will be rolling out to everyone for free.
The Creators Update is the third major update to Windows 10 since the original launch in July 2015. The Creators Update is the first of two major updates scheduled for 2017, meaning more improvements are on the way. I'm personally not much of a fan of the name "Creators Update," because there aren't that many new features directly for creators. The update is more well-rounded than that, bringing a selection of new features that everyone will enjoy.
Without further ado, this is our in-depth Windows 10 Creators Update review.
Video walkthrough
If reading isn't your thing, check out our detailed 26-minute video walkthrough of all the most noteworthy changes and features coming in the Creators Update.
Start menu and Action Center
In what seems like a natural evolution of the Start menu, Microsoft finally added the ability to create "live folders" with the Creators Update, which can be pinned to your Start menu, just like how you can on a Windows Phone. You simply click and drag one tile over another tile, and the live folder will automatically create itself. You get a nice overview of all the apps in that folder, and have a number of tile-resize options too. As of right now, there's no way to name these folders, however, which is something that I would like to have seen be added.
Microsoft also added a new option that allows you to remove the Apps List from displaying front and center whenever you open the Start menu. By default, you'll still see your Apps List, but if you toggle a new setting in the Settings app, you can hide it in a submenu, allowing you to make your Start menu look even more like a Windows Phone's Start screen without all the clutter of the Apps List. Of course, you can still get access to the Apps List via the hamburger menu. I'm personally really happy to see this new option in the Creators Update, and is one that I've switched on with all my devices.
Even with the Apps List minimized, typing on the Start Menu still works so you can instantly begin searching for whatever you like. Being able to remove the Apps List makes for a much cleaner and streamlined Start menu experience, though I know many power users will disagree.
There hasn't been any huge redesign of the Start menu, which is a good thing in my book. It appears Microsoft finally settled on a Start menu design that it likes, so it should remain with us for the foreseeable future. It's the same story with the Action Center, nothing appears to have changed on the surface, but there are a couple additional functions worthy of note.
For example, apps that are currently installing or updating will see a progress bar directly in the Action Center. There's also a new "Night Light" toggle in the quick access area, a feature that we'll talk more about shortly. Cortana now has the ability to create notifications that feature large text, which stand out when buried under a number of other notifications. But apart from that, everything else is pretty much the same.
There are still some oddities in regards to the UI between the Start menu, Action Center and taskbar. While both the Start menu and Action Center feature have blurred transparency, the taskbar doesn't. What that means is you're getting two different kinds of transparency with elements that are seemingly connected. Why? Who knows. Microsoft hasn't fixed the issue with the Creators Update. though.
Microsoft Edge
Microsoft's built-in web browser for Windows 10 has come a long way since it first debuted in 2015. It has gained extensions, become more reliable and has improved dramatically under the hood, so much so with the Creators Update I'm not afraid to recommend it as a default browser to anyone trying out Windows 10. The Creators Update brings some new, unique features to the table for Edge that make browsing the web a little less complicated.
There's a whole bunch of new improvements to how Edge manages tabs with the Creators Update. Now I'm not someone who browses the web with 10s or 100s of tabs, but if you are, Edge has some pretty neat tab saving features that I think you'll like. Microsoft's new "Set tabs aside" feature allows you to save your current browsing session for later, creating an entire new browsing session without losing the one you just saved.
This is great for those who have lots of tabs open but who also want a clean browsing experience. Instead of having all those tabs open at the top of the browser, you can now set them aside and come back to them later. I noticed that setting tabs aside doesn't keep the tabs "open", because when you restore the tabs from whatever session it is you're restoring, they all have to reload again.
I believe this feature will benefit the likes of students more than anyone, as it allows you to quickly save a current browsing session for later. For example, imagine writing a report and you have a number of research tabs open in Edge. You decide half way through writing that you're done for now, but you need these tabs for when you return to writing. Instead of bookmarking each tab individually, you can just set the current browsing session aside and come back to it later.
This is a great feature, but what's annoying is there's no way to turn it off. The button that sets the browsing session aside is located at the top left of the window, next to your open tabs. I've found myself accidently hitting the set tabs aside button numerous times, which as a result closes all my tabs and saves them for later. It's just a couple button clicks to restore the browsing session, but it's still pretty annoying that you can't turn it off.
Under the hood, Microsoft made several improvements. There's a new Web Payments API that developers can tap into, similar to Apple Pay on the web, where websites can offer Microsoft Wallet payments that tap into the user's Microsoft Account. Microsoft also says that there have been improvements made to Cortana, which can help you when browsing the web with coupons, lyrics, additional information and more.
Microsoft will also be disabling Flash by default within Edge with the Creators Update in an attempt to boost security when browsing the web. Also with the Creators Update Microsoft Edge becomes the first browser to support Netflix streaming at 4K. But it only works on devices with 4K screens, obviously.
Finally, there's a new Books area built directly into Edge. There's also a new Book Store available in the Windows Store, and when you purchase a book from there it gets automatically added to your Edge book shelve where you can read them and save them for later. Edge acts as both a web browser and book reader with the Creators Update. I'd much rather have seen Microsoft build a dedicated Book reader app, but at least the functionality is there.
Cortana
With the Creators Update, you can expect to find Cortana popping up in even more places that you wouldn't normally expect to find it. Most notably, Cortana now powers the entire set up experience when setting up a new Windows 10 PC for the first time. What this means is you can now use your voice to set up your PC rather than a mouse and keyboard, if you choose.
Cortana will literally walk you through the setup process, almost like a personal guide. It'll explain to you what most of the options do, and then prompt you to say "yes" or "no" for any given options that are on screen. It's not as fast as the old setup method, but for your "average Joe", the new setup experience is fine, and in my book it's better. Perhaps your technophobe relatives won't be calling you up for help anymore when setting up their new PCs for the first time.
Microsoft has also made several improvements to Cortana itself with the Creators Update. Microsoft wants Cortana to start working for you, rather than getting you to work for it. Although the company is not entirely there with that vision just yet, the first early signs of an entirely automated Cortana are beginning to show up. For example, Cortana will now offer suggested reminders, based on emails you send to colleagues, friends or family members.
What's more, there's a new Cortana feature called "pick up where I left off," which sees Cortana notify users of their most recent work, allowing them to get right back to what they were doing quickly and efficiently. Say you need to restart your computer. When you log back in, Cortana will pop up with quick links to jumping right back to where you were or whatever you had open.
Cortana can also apply the same functionality across devices. Say you're working in a document in Word on one device at work, then sign off and go home. When you power on your PC at home, Cortana will allow you to pick up where you left off in that document. All of this can be turned off if you wish, of course.
Will the Creators Update make you use Cortana more? I don't think so. But will Cortana work more for you? Absolutely. That's the end goal for Cortana I believe, a virtual assistant that feels just like a real one. The whole point of an assistant is for it to help you out when you need it, and it isn't always about ordering around whenever you need them. The problem with Cortana right now is that for the most part, I must order it around to do what I want it to.
With the Creators Update, that appears to be slowly changing. With Cortana now being more active and aware of the things I do, it can start being contextual and do things that I find helpful without me asking first. The suggested reminders are an excellent example of this. I wouldn't really use reminders before the Creators Update, because it was another thing that I had to go into and do. But now, with Cortana being smart and suggesting the reminders for me, I just have to say "yes" and the reminder is set. No need to think about it or go out of my way to get it added to Cortana's notebook.
Windows Update
Considering Microsoft is on a much faster release cadence for Windows these days, it makes sense to hear that the company overhauled the Windows Update experience with the Creators Update. Starting with the Creators Update, Windows Update will no longer have to download a full version of Windows whenever a major update is available. Instead, it'll only download the files needed to apply the update, meaning major updates can be up to 35 percent smaller when downloaded via Windows Update. This means less data use on your internet provider and faster downloads overall.
This is a huge change for Windows Update and one that is welcomed by many, especially those on limited internet connections. Microsoft calls this new Windows Update system the "Unified Update Platform," and it is now the same system used across both PC and Mobile devices powered by Windows. Microsoft says the Unified Update Platform means checking for updates should be quicker too, another bonus over the older system.
I've found the Unified Update Platform to be super beneficial, especially if you're an Insider upgrading build over build once a week. Instead of having to download a full 3GB file, the updates are now closer to 1GB. For normal consumers, you'll likely see anywhere from a decrease of 500MB to 1.5GB in download size when upgrading between major versions of Windows 10 once on the Creators Update.
Other changes to Windows Update include an improvement to Active Hours, which can now last up to 18 hours as requested by the immense amount of feedback Microsoft received from Insiders. Microsoft has also made changes to how Windows will install updates automatically. Windows will no longer force you to restart to install an update, and it will warn you several times that a restart is coming before it actually takes place.
Installing updates out of the blue is a thing Windows 10 has become known for over the last several months, where the likes of gamers streaming on services like Twitch were caught up with Windows 10 updates midstream because they hadn't installed updates earlier. The Creators Update appears to fix this problem, with several new warnings ahead of the actual restart. You can even set a time yourself for when the update will install, giving you as much control as possible over updates. There's also now a feature that allows you to delay feature updates from installing for up to seven days.
There's no way to turn off updates in Windows 10 still, and that's a good thing. Windows 10 is Microsoft's "Windows as a Service," and is designed to constantly be updated. You can now delay updates, but not forever. Microsoft wants everyone running the same version of Windows 10 as quickly as possible, which helps stop fragmentation between different versions of Windows and makes things easier for developers when building apps. So if you were hoping for Microsoft to allow you to turn off updates with the Creators Update, stop hoping.
'Night Light'
Staring at a screen all day can be tiring on the eyes, and at night it can actually trick the brain into thinking it's still taking in daylight. This happens due to screens emitting something called a blue light. Because of this, users who use their PCs late at night can sometimes find it much harder to go to sleep. To get around this, Microsoft has built into Windows 10 a new function that gives the screen a warm tint during the evenings, which as a result is more easy on the eyes and doesn't confuse the brain into thinking it's still day, meaning you can get to sleep easier when you're done.
The new feature is called Night Light and is built directly into Windows 10's settings app. It's off by default and has basic configurable options, such as changing the intensity of the warm tint and setting a scheduled time for it to come on automatically. It's essentially a simplified version of the incredibly popular f.lux utility that's been available for Windows for some time. I'm excited to see Night Light baked into Windows, as I'm someone who finds myself using PCs well into the night.
The scheduling option for Night Light is nice, but I've heard complaints from many that the warm tint comes on a little bit too fast. I've timed it, and I believe it takes around two minutes once the setting has been enabled to kick in fully, which is incredibly quick compared to f.lux's configurable options which can go up to an hour and beyond. The more gradual the warm tint, the less you notice it coming on.
Since Night Light's gradual turn on time is nonconfigurable, you're stuck with it taking two minutes every time it's set to automatically come on. If you manually turn it on, the change is instant of course, but most people want it to take longer, or at least have the option to make the turn on time longer. You can change the intensity of the warm tint, however, which is an excellent addition. You can have it be a much cooler color or a very warm color, where the very warm end of the spectrum is a lot more noticeable than the cooler end. Depending on how badly you are affected by blue light emission, you can adjust the intensity yourself, but the default option should be fine for most.
You can turn the feature on in Settings, and there's a quick-access toggle available in the Action Center too, which is excellent for quickly enabling the feature if you haven't got it set to come on automatically in the evenings.
Gaming
PC gaming has never really been a strong point for Microsoft, which is odd considering most PC gaming happens on Windows. With the Creators Update, however, Microsoft is starting to cater to the incredibly large and vocal PC gaming audience much more, with new features such as built-in streaming, performance enhancements and more.
Microsoft has built Beam streaming directly into the Windows 10 Creators Update, allowing PC gamers to stream their favorite games without any additional software directly to Microsoft's own streaming service. It's super simple and easy to use, and it hooks right into your Microsoft Account when you set it up for the first time.
Beam streaming, along with the ability to create local clips and screenshots, exists in the Game Bar, which with the Creators Update works in even more classic Windows PC games. What's more, there's a new dedicated section in the Settings app which brings old and new gaming settings to the forefront of Windows for PC gamers to configure. Everything from Beam streaming to Game Mode and more is available to tweak and change, much like a PC gamer would expect.
Game Mode is probably one of the more interesting new features arriving for PC gamers. Microsoft is touting Game Mode as a new feature that optimizes your PC to provide a much better and consistent gaming experience when playing intensive games. What it does is dedicate more graphics and processing power to whatever game you're playing, which as a result should give you a slight boost in frame rate, faster load times and a more stable gaming experience.
Game Mode actually works with older PC games too. Not only is it limited to newer, Windows Store games, but it's an excellent bonus for PC gamers who have their entire gaming libraries with Steam. You can enable Game Mode by opening the Game Bar and selecting the Settings button, but only after you enable it in System Settings first. All of these new gaming enhancements are also making their way to Xbox One, as well.
Overall, the new improvements for gamers with the Creators Update are an incentive alone to upgrade. Microsoft is taking PC gaming seriously again, and the Creators Update really shows it. Even without the Xbox integration Microsoft is pushing via the Windows Store, older Windows PC gamers should, in theory, perform better with Game Mode, if their games support it.
Apps
Alongside the Creators Update, Microsoft is also updating several stock apps that come bundled with Windows 10, including Mail, Groove and even Paint! Yes, Paint has been updated in the Creators Update, and is honestly one of the reasons this update is called the Creators Update. For whatever reason, Microsoft decided it was time to give Paint a new lick of ... well, paint. No longer is it that old, Win32-style program you've become so accustomed to. It's been redesigned and rebuilt as a Universal Windows Platform (UWP) app, with a whole new twist on creativity.
Instead of being a lightweight image editor like it was in previous versions of Windows, Paint is now a full-fledged editor. No longer does it focus on the 2D aspect of creativity either. With the new Paint app being called "Paint 3D," you can probably guess it has a pretty big 3D spin on it. There's a whole new community area, too, where you can share your 3D creations and download other people's 3D creations. It's a little overkill, but considering your creations can be displayed as holograms on a device like the HoloLens, it's pretty cool.
It's also rocking a far more touch friendly user-interface, which is definitely a needed improvement over the older Paint app. It has Pen support, and is overall more powerful than the older Paint, which is to be expected. Now, for those of you who actually liked the older Paint app, there's nothing to be worried about. Microsoft hasn't removed the old Paint app from the system, so you can still access it by navigating to it in the Start menu.
Moving onto other updated system apps, Mail also received some love from Microsoft. There's a new Focused Inbox that categorizes your email into two sections: an inbox for your most important email, and all other mail. I personally find the Focused Inbox to be somewhat annoying, especially considering I'm constantly receiving emails from new contacts. Luckily you can turn the Focused Inbox off via the Mail app's own settings.
Other improvements to the Mail app include being able to "@ mention" anybody in your contact list and have them automatically included in the email chain when you send an email. Cortana can also read your email and automatically suggest reminders and other things without you having to manually request it to set a reminder.
Groove Music and Movies & TV have also received some new user-interface changes, which align their UIs further while also introducing a new pivot UI that older Windows phone fans may appreciate. Starting with the Creators Update, the Movies & TV app can now stream in either standard definition, Full HD or 4K, depending on whether the video you're renting or buying supports those definitions. This is excellent news for those early adopters jumping on the 4K bandwagon.
There's also a new picture-in-picture mode, which allows you to minimize the window into a much smaller one that stays on top of all your other open windows. It can be resized and moved, and it is great for when you need to watch something while doing something else at the same time on the same screen. This new picture-in-picture mode is something developers can tap into for their own apps. Skype can take advantage of this new picture-in-picture mode, for example.
The new Groove Music app removes Your Groove and replaces it with "Recommended music," which is essentially the same thing. It also introduces the same pivot-like UI found in the Movies & TV app. There are several smaller tweaks, including some much-needed performance enhancements that overall make both the Groove Music and Movies & TV apps a pleasure to use on the Creators Update.
Windows Photos, another essential Windows app has also received some new improvements. There's a search function that allows you to search keywords for specific things in your local or cloud-photo library. The app will automatically tag photos based on time, place, people and the things within a photo. For example, if you take a picture of the London Eye, then search for the term "London Eye" in the Photos app, it should pull up the photo you took.
The Settings app has also been tweaked, with some improvements that make using it far easier. A lot of Windows settings have been recategorized into more fitting areas, and a few areas have been redesigned completely. Some options have been changed from toggle switches to check marks, and sliders to drop down menus, making the app feel far more polished and complete.
What's more, there's a new troubleshooting area in the Update and Security section, which can help with fixing issues your PC may be having. There's a long list of potential problems that your PC could run into, and selecting each possible point of error will run a troubleshooter that attempts to fix the problem. I'm honestly surprised it wasn't there sooner.
There are a whole bunch of new Personalization settings, including a new Themes area that allows you to download and free and paid themes from the Windows Store. These themes can customize your wallpaper, accent color, cursor and sounds, although most of them as of right now simply customize the wallpaper and accent color. You've also got the option of setting any color for your accent too, instead of being limited to a specific amount like previously.
Microsoft also redesigned the Bluetooth area and gave every Settings page its own contextual sidebar with additional links to other system settings, including older Control Panel settings. Microsoft is slowly deprecating the Control Panel bit by bit, and with the Creators Update even more settings can now be found in the Settings app. The Creators Update definitely brings the best version of the Settings app yet.
Overall, a number of system apps have been updated, and if you're a user of any of the built-in Windows 10 apps, I'm confident you'll enjoy all these new improvements. But the updates to Groove and Mail will arrive via the Windows Store and not with the Creators Update itself, which is something to keep in mind.
Privacy
Microsoft is also making some changes to how users can configure and access privacy settings with the Creators Update. Previously, Microsoft had been heavily criticized for making privacy settings confusing and "out of the way" from users, making it difficult for people to adjust and customize their own privacy settings. In the Creators Update, Microsoft is putting privacy settings front and center in Windows 10.
If you're upgrading from a previous version of Windows, or from one of the older versions of Windows 10, you'll get a prompt when the upgrade completes, asking you to adjust all your new Windows 10 privacy settings. If you're setting up a new Windows 10 PC with the Creators Update, there's a new dedicated privacy settings screen that Microsoft rebuilt that gives detailed explanations for what each setting does, and how it benefits the user or Microsoft.
One example of how Microsoft has simplified privacy settings in Windows 10 is how it minimized the different levels of diagnostic data collected from three levels to just two: Basic and Full. The Basic level collects less data that gets sent to Microsoft. The Redmond giant says it is taking privacy control very seriously in Windows 10, and with the Creators Update it really shows.
There's also a new privacy dashboard that gives users an overview of all the privacy settings and options available on Windows 10. When logged into a Microsoft Account, you can see everything Windows is logging via the privacy dashboard, with options to clear data that you no longer need and adjust settings, without actually needing to be at your Windows 10 PC.
The privacy dashboard logs things such as websites browsed with Microsoft Edge, searches made with Cortana, location, and your Cortana Notebook. Again, with the new privacy settings in Windows 10, you can turn all of this off if you don't want the data to be logged, but if you do, the privacy dashboard is an excellent place to see everything going on with your devices and your Microsoft Account.
Microsoft is being far more transparent when it comes to privacy in Windows 10 with the Creators Update. After receiving a lot of criticism for handling privacy settings poorly in previous versions of Windows 10, the Creators Update puts Microsoft on the right track when it comes to privacy control, while making it simple and easy to understand what each privacy option does for the user, whether it is setting up a new Windows 10 PC for the first time or adjusting the settings later.
Security
Security is a big deal for Microsoft in Windows 10, with the company touting this latest version of Windows as the most secure Windows ever. And it definitely shows with new security enhancements for Windows Defender, new security settings and more. There's a new Windows Defender Security Center that gives you an overview of the security and health of your device, including quick access to functions such as quick-scan, firewall options, family settings and more.
The Defender app has a whole new look that falls perfectly in line with other Windows 10 apps, something that I think has been needed for a couple years. It'll now generate "health reports," and give you alerts for whenever Windows needs to scan or has scanned your PC. If there's a threat or a problem, Windows will let you know, and it will sometimes even let you know when there isn't a problem, which I find to be more annoying than anything.
Built into the Defender app is a new Fresh Start option, which is useful for when your PC is in a bad state. You could use the Refresh Windows option built into Settings, but the Fresh Start option in Windows Defender is a little more vigorous. If your PC comes preloaded with bloatware, the Fresh Start option won't restore that bloatware provided by your hardware maker, and will instead install a true clean version of Windows.
Unfortunately, unlike the Refresh Windows option, the Fresh Start functionality won't be able to save your already installed programs, which some might consider a good thing considering the option is literally to give your machine a fresh start. I find this function is great for when you want to clean-install a new version of Windows without downloading the ISO and copying the files to a USB drive first. It's more simple and convenient, which is excellent.
Microsoft also made some major improvements to Windows Hello, as it's now almost instant with facial recognition. If you use a Surface Pro, Surface Book or any Windows Hello-capable device with facial recognition, you'll find that with the Creators Update the authentication process is almost too quick to even notice it happening. This is honestly one of my favorite improvements made to Windows Hello since it debuted. Microsoft also made it so the preview window when setting up a new face with Windows Hello shows more detail as to what the sensor is actually looking at.
Other improvements to security in the Creators Update include a new Dynamic Lock feature, which when paired with your phone via Bluetooth will lock your PC automatically after a certain amount of time if you walk away from your device. With the Bluetooth connection between your phone, if you walk far enough away from your PC, that Bluetooth connection will break, and Windows will begin the Dynamic Lock process, which waits a minute or two and then locks the device until your phone is back in Bluetooth range.
It's a great feature in theory, but it's flawed by a lack of configurable options. For example, I find that with my Windows Phone, my PC will just lock itself when I'm using it because my phone dropped out of Bluetooth connectivity for reasons unknown. There's also no way to adjust how long Windows will wait before it locks after the Bluetooth connection has dropped.
Moving onto more security enhancements, there's a new option that blocks all programs from installing from outside the Windows Store, essentially locking the user to the Windows Store for all their apps and games. Now before you panic, this option is off by default and as far as I'm aware, Microsoft has no plans on changing that. This is a security feature that can be enabled if the user wants, as it keeps your PC secure by refusing to run any application executables that aren't from the Store itself.
Most individuals likely don't want that extra level of security, which is entirely understandable. But enterprises might. I also find myself turning this feature on for devices like tablets, where I know I won't be needing any programs from the web anyway. What's more, if you'd rather have the feature on but still use the added security of blocking applications from installing from outside the Store, you can install your programs first and then enable the installer block. This way, your already installed programs will continue to launch, but new ones won't be able to install unless you turn the block off again.
Windows 10 Creators Update review: Conclusion
The Creators Update brings many more changes under the hood than on the surface, and that's not a bad thing. The Windows Update improvements, for example, are some of the biggest and most exciting changes coming in Windows 10 Creators Update. Nobody likes constant software updates, so it's great to see Microsoft making necessary changes to the Windows Update module to help cater to those who don't like installing updates all the time.
It's also great to see Microsoft further improving some in-house apps, including Groove, Mail and Settings. I love that the Settings app is now more appropriately categorized, with some options within settings being redesigned to better suit the configuration ability that they offer. Night Light is another excellent feature added to Windows, although I would definitely like to see it evolve with more configurable options with the next release of Windows 10, because right now the feature is pretty bare.
I also really like some of the smaller changes made to the Creators Update. Things like sidebars only show up when you hover your mouse over them but otherwise remains a thin line, which looks so much better.
There are also several battery life improvements, changes to the Wi-Fi and Bluetooth setup processes, and a whole lot more. The Creators Update is much more of a refinement update than anything, and I absolutely love that. The Anniversary Update basically perfected the original Windows 10 release, and now the Creators Update brings even more refinements. I think we're at a point now in which I can confidently say if you're still using an older version of Windows, the Creators Update is now the version of Windows 10 that is ready for you.
Now we're at a point in which Windows 10 is essentially solid, and I'm hoping Microsoft will start pushing the boat out again with the next major release of Windows 10 slated for the fall. I'd like to see some user interface overhauls, something that doesn't appear to have happened with the Creators Update. The Creators Update looks just like the Anniversary Update, which I think was done on purpose to encourage users to upgrade faster. That's fine, but I do believe it's time to give the Windows 10 UI a fresh coat of paint.
I'm not a fan of the update's name, but that's not really a problem. There are also no improvements to Tablet Mode, which is a bummer considering the Tablet Mode experience with Windows 10 is far from perfect. I was hoping to see more Windows 8-era tablet features and functions make their way back into Windows 10 with the Creators Update, much like some of them did with the Anniversary Update, but that didn't happen.
I'm also really not a fan of the fact that I can't turn off "set tabs aside" in Edge. At least give me the option to customize my tabs area the way I like within Edge. I'm constantly hitting the set tabs aside button accidently, which closes all my tabs and saves them for later.
Is the Windows 10 Creators Update the best version of Windows 10 yet? Absolutely. Do I recommend you upgrade? Absolutely. Windows 10 is finally good, and it's time to start taking advantage of all the new Windows 10 improvements, especially if you're still using Windows 7 or Windows 8.1.
Pros:
Much needed improvements.
Far more refined.
Windows Update improvements.
Night Light!
Cons:
Its name.
No improvements to tablet mode.
Unable to name live folders.
Can't turn off "set tabs aside" feature in Edge.
See at the Microsoft Store (opens in new tab)
More related resources
Windows 10 Tips, Tricks, and How-tos
Zac Bowden is a Senior Editor at Windows Central. Bringing you exclusive coverage into the world of Windows 10 on PCs, tablets, phones, and more. Also an avid collector of rare Microsoft prototype devices! Keep in touch on Twitter: @zacbowden.
I guess we should expect the roll out to insiders between this period.

To Insiders? It's been on the Fast and Slow rings for some time now. Build 15063.

The question is will the Release Preview Ring get it or will they just push it out to the public.

no release ring is for future update to main build so would have to go out to the public first

It will probably come to Release Preview first then Production

http://goodhigh4.blogspot.com

Great article!! Will a similar one be written regarding Creators Update on Mobile?

Great!! I look forward to seeing it! :)

Can't wait to see those 2 small paragraphs.
EDIT: People who disliked thought I was being sarcastic, lol?

I guess some people don't get. Maybe we should send them to England to help them understand sarcasm and dry humour because being butthurt is no fun. 😛

I want to see a comparison between W10 vs W10 Creators update gaming mode does gaming mode boost in game performance? Yes or No? How much %??

There's not much to review.... And by not much I mean nothing.

If we see the cons (3,4 points) is that much hard to implement those features. Both are related to customization. Mobile has ability to change Name of folders if I am not wrong.

Been there since WP8.1.1, yes.

Cool article! I was hoping for a little on Groove Maker, but I guess that will come soon enough.

Cons: Its Name Seriously? I mean, seriously?

Hey, I don't like its name :P

Thats fine, but the update is designed to shift the narrative that creative people use Mac, the name makes complete sense and lets be honest... ~80% of people updating wont even know this update has a name, nor would they care. Just seems to be a con for the sake of adding a con. Ive never been a big fan of magenta, i certainly dont say WindowsCentral would be great if they didnt use magenta in their logo, because personal taste isnt really relevant when giving someone an informative review of something like that...

It's just my opinion, friend. It's 'my' review after all.

They always brag about Cortana and yet there are a ton of people who can`t use it ... I know english, i understand it, I speak it, though luck dude... you`re not in a place where we let you use Cortana...

You can change your location to another country to make it work, but for the average consumer that is inconvinent or is an extra step that shouldn't be there.

No need to change location just change Cortana language

Lol..Just change your Cortana language to any Cortana supported language and boom you get Cortana.. Click search bar/icon -> gear/setting ->choose Cortana language

There no even Cortana there!

My laptop also don't have Cortana in the beginning. Clearly say "I'm afraid I'm not available to help in your region" but when I click search bar/magnifying glass icon then gear/setting then choose Cortana language. Now i have Cortana. My laptop is not in Insider ring but have the latest Anniversary Update 14393.953 and I switch on all privacy setting that Cortana need to work.

Love the 'set tabs aside' feature in Edge. Now they just need to tweak the UI so the tabs aren't all cluttering up the top row, making it difficult to move and resize the window, and they need to add jump lists like IE has. Built-in Beam streaming is huge. If they promote that properly so that people actually know about it, it will be a big boost to Beam chipping away at Twitch's monopoly. Glad to see we can tweak the Start menu to remove the 'all apps' clutter on the left, but what I really want them to do is make a toggle option where, if I click on a Live Tile to launch an app, the Start Menu does not automatically close, but, instead, stays open so that I can launch multiple apps at once in the background, and then closes when I click elswhere. I like the UIs for Groove and Movies & TV; Microsoft needs to adopt those same principles elswhere, like the Xbox app and the Start Menu, where, instead of having everything buried under hamburger menus, you can have them expanded at all times so you can actually see all the options, in text, instead of unintelligable icons. Finally, talbet mode is a disgrace compared to Windows 8. They need to bring back the swipe-from-left gesture to quickly cycle through apps (and bring it to W10 Mobile as well), and they need to add in portrait mode features, including snap mode in portrait (and also bring this to W10 Mobile).

Have you seen the new Films/Movies & TV UI? It's so much better.
​Groove Music and apps like it work the best and the hamburger menu is toggle rather than hiding things. In the most recent update it does include some side swipe actions. For an example: My Music is a tab and Songs, Artist, and Albums swipable under that tab.

Oh please, where can we find the nice wallpaper from the first screenshot (about live folders)? Very nice article btw, looking forward to have this update on my pc.

Seems like a solid update. Just wish instead of hiding the app mess they would have made it "hide the God Awsful Tiles" menu instead. They are a horrible idea with horrible execution. I've turned that junk off on all my Win 10 installs.

Nope. Even though the Tiles have failed every time they implemented then, Microsoft continued to push them. They refuse to try something new that might actually be popular.

How do you find time to do anything other than be a troll all day?

neither have anything else....

Try something new? You mean like icons?

You don't hold Microsoft to a higher level?

You should talk more about Edge Zac. Besides the obvious new functionally, Edge 15 in RS2 is probably faster than Edge 14 in RS1, has newer icons, consumes less battery, suspends tabs in the background after a while to regain some ram, is less buggy and probably/hopefully is overall more stable.

Reset apps is nothing new. I have it on production ring right now.

Actually I do, I'd be more than happy to provide screenshots. When i navigate to apps and look at, say allrecipies, it has a reset button.

A few things that definitely aren't more refined are the UI animations and transitions. Resizing app windows still looks absolutely clunky and choppy. Start menu and action centre also slow to a crawl the more Windows apps are running. The OS still doesn't feel smooth and in some ways feels worse than before. I can't believe more people haven't picked up on these things within 5 minutes of using the Creator's Update. IMO it's not ready for prime time and I'm disappointed that UI improvements are only coming in the next big update.

Absolutely agree. Resizing is mostly just really embarrassing on Windows. ☹

Whats the next update looking like, any ideas?

As always great video. By any chance did the add Quite Hours into the update?

Quiet Hours .... to what? It's been there since W10 launched in 2015.

What? No new slider volume and brightness in the action center? Wasb't this supposed to be part of creators update? Or is it rs3. It's been demoed in one of the builds.

It was supposed to be part of RS2. But oh well.

So that means a lot more features didn't make to creators. So its not ready??!! RS 3 is going to be humongous update!!!

Actually, it won't be a humongous update because they'll just drop a bunch of planned RS3 features in order to catch up with all of the RS2 stuff that hasn't made it yet.

"Microsoft's built-in web browser for Windows 10 has come a long way since it first debuted in 2015. It has gained extensions, become more reliable and has improved dramatically under the hood" Unless the Creator's Update actually changes Edge it's still a decade behind its competitors, INCLUDING INTERNET EXPLORER! A few days ago I visited the official Microsoft Creator's Update page. Edge got stuck in a reload cycle on that page. This I confirmed on multiple computers so it wasn't just a quirk of one computer. Chrome. Loaded the page flawlessly. Even IE loaded the page flawlessly. Edge. Fell off the edge of a cliff. I'm also amused by Microsoft's own community support site (you know, the one where official Microsofty community gurus give completely useless answers). It does not work smoothly in Edge--typing is choppy and annoying (on multiple devices) while Chrome, of course, handles it flawlessly. It seems like Microsoft's own web team focuses its efforts on Chrome and actively sabotages Edge :) :) :).

I wouldn't use Chrome in any case. And Edge works much better than any another browser for me (tried a lot of them). ​Also, just checked - no problems with page you've mentioned.

2/10, got me to check out both sites. Both work just fine, so have to assume the issue is on your end.

Microsoft promised in the air... They push the MyPeople feature to RS3, and over the top I don't see these improvements in the Action Center:
https://cdn1.vox-cdn.com/uploads/chorus_asset/file/7364047/chrome_2016-1...

Where is the (Groove) Music Maker app?

Where do i find the wallpaper?

MS made the following changes as well:
1) Removed "Screen Saver" altogether! SAD!
2) Added the option to "override high DPI scaling behavior". This is a huge development for high resolution devices like Surface Pro 4/Book.
3) I see "MS Edge" icon on desktop! Strange!

http://windowsreport.com/windows-10-high-dpi-support/

After reading (& watching the video) this great article.
I'm curious about Mobile Creators Update !!!

Would be nice to have Night Light on mobile?

Similar feature is already in Windows 10 Mobile with name of 'Color Profile' but that can be working with new name 'Night Light' if MS will release it in CU mobile version.

is color profile able to be scheduled though? i know you can simply set it, but the night light has the ability to change a certain times during the day without any user interaction. that's the big plus about it.

If you're a PC gamer who uses borderless windowed mode (or any windowed mode, really), make sure you've disabled the Xbox dvr functionality. For some reason, MS continues to show how little they seem to know about PC gaming. For what feels like ever, desktop windows manager would enforce vsync, hence vsync being pointless unless you were in fullscreen (true fullscreen, and not borderless windowed mode). For some reason only MS can probably fathom, they've allowed the Xbox dvr functionality to interfere with that. As far as "Game Mode" goes, lol. I don't even know where to begin. Has anyone actually tested "Game Mode"? Because I've been using it since it was initially released (and was stated to do nothing on initial release, it was just a settings framework at the time), and it still does absolutely nothing in terms of performance difference, but I'm also pretty sure any actual PC gamer could have told you we're years beyond where doing little tweaks made any difference for playing video games on a PC.

I was sad when they removed the people hub that looked fun

Not only fun, but really usable. Remember the days when Windows Phone had tight social app integration? MS probably needs more time to get social apps/sites on board (UWP).

part of the reason I got onboard with the platform :(

True, but then again I couldn't really see myself using it outside a corporate environment without MS doubling down on social app/site integration and sadly that doesn't seem to be their priority now.

I don't see much creation going on there. Where's HoloLens connection? Where's the dial features in all of this? Where's a nice notepad now with ink?

There's OneNote. It supports ink and is meant to be a notepad replacement of sorts. The basic notepad app is a barebones ascii text app, I doubt it will ever get ink support.

Yeah that's right, and I like it. But it's been around some time now.

For some reason they left out the addition of Mixed reality, which I can say from firsthand use that is in the creators update

do the mixed reality settings only popup if you have a mixed reality device connected maybe?

I haven't been able to get Dynamic Lock to work not a single time.

The Zac Bowden drinking game: "Nice" or "Fantastic" - take a sip
"Very nice indeed!" - chug Be prepared to get very drunk!

And Zac's new slogan "incredibly fancy" is chug worthy :) Not sure if that one debuted in this video or not but first time I've heard it; either way certainly fantastic indeed.

I love windows 10 on my desktop and alot of the new stuff is awsome but microsft continue to either ignore edge or simply not have the man power to sort out the simple things in a resonable time, either that or they are trying to push me away from anything not bing. I actualy like edge but unfortunatly the new tabs situation prevents me using edge.IE, firefox, opera, safari,chrome and the many more existing browsers all alow me to choose the browser and page i want as my home page on new tabs. Edge does not. Yeh i can change the actual search engine, but i cant open a new tab to my favored page the google home screen. Instead microsft continue to offer 3 very bad and restrictive choices. I simply want to open a new tab and presto, theres my blank google page with my google apps shortcut buttones to things like you tube. Untill microsft let me use edge the way i want to with the pages i want i simply wont use it, and judging by its audience i think theres many millions more thatll now stay away fro yt another generation. Microsft need to fix this issue but its been a couple of years now so its not looking like they want too. The other issue with tabs is when i drag and drop them to the top of my second monitor it doesnt open full screen like my other browsers do, its a small thing but when i let go i then have to go resize the windows so thats a extra step i havent had to do in the last 15 years, its only something i have to do if i use edge. Why is microsft so slow at seeing and fixing these things? Edge is great otherwise but it took nearly 12 months to get alot of very basic features, thats primeraly the reason edge has now got a small following, microsft scared them off in 2015. They need to fix all these things and then relaunch edge otherwise thell stay small. still if there was anything i would want windows 10 to do it would be to let edge open new tabs to my default home page so i could actually use edge. I could care less about other features untill then.

For Insiders who already have the Creators build, do you see changes in the way you get notifications from your FitBit or Garmin device? Did we get GATT for Bluetooth? If we did, are we waiting for Fitbit and Garmin to implement it in their apps to get notifications or it should work right away. I'm waiting to pull the trigger on a new wearable after my Band 2, thanks guys!

Do any insiders know if Edge in the Creator's Update: Supports nested Favorites in folders directly on the Favorites Bar (not just in the Hub -> Favorites) Supports drag and dorp of folders and Favorites on the Favorites Bar Provides a way to restore recently closed tabs, like Firefox and Chrome (or at least lets you list history in order closed, instead of order opened) Can use Single Sign-on Functions like IE for Domain Networks Stores printer settings between printings vs. resetting to defaults after every print Includes the option to print background colors/images Provides on option Run a download without having to first select "Save" or "Save as", and just puts the download in a temp folder, rather than in the Downloads folder Unfortunately, those are all more useful to me than the new Edge features (but I do really like the new Set Tabs Aside feature, I'm sure I'll use it frequently). Even without those, Edge is already good enough to be my default and primary browser, but those issues force me to Firefox and Opera and even IE a lot still for certain sites.

Closed tabs: there is no standalone option, but ctrl+shift+t works just like it does under chrome et al. Closed tabs open in reverse older so the most recently closed opens first tho.
Instant download vs save/save as: you don't even need creator's update for this tbh. You can specify the folder, and disable the prompt regarding where to save the files from the settings menu.
I only use one printer so my settings are almost always the same unless I want something specific that makes me tinker with them so can't really comment on that part.

I didn't know about Ctrl-Shift-T. That's handy. Thanks! It's not quite the same as being able to see a list of tabs to select the one you want to re-open, but it's definitely helpful. That #7 was about a "Run" button when you click to download a file that you can select instead of ever selecting Save. This was common in IE and one of the few things I really miss from IE to Edge. If you print in Edge at all, and if you ever change print settings, say the margin sizes, zoom level, etc., then you'll notice that at least in the currently released version, it always resets everything as soon as you've printed. Even if you don't change the page you're on. This is incredibly frustrating. Oh, and I'dd add a #8: Ability to rotate sideways PDF pages so they're upright. (You can't have a PDF reader without a page rotate option!!)

#8: Ability to rotate sideways PDF pages so they're upright. (You can't have a PDF reader without a page rotate option!!)

I can't find a search option in the Photos app

Do they finally include a way to disable the f****ing automatic albums creation!!!!

The name is not terrible but wrong! Creators use tablets. So why no improvements there?

This is designed for tablets: This should have nothing to do with PC's but it does.. Thanks dpshits!

Did they make Edge work properly with scroll bars in websites yet? Doesn't even work on their own Outlook.com webmail site, among others, which is a joke.

Edge is like all microsoft products.. F-ed up

Btw, for people with Surface Pro 4, latest iGPU driver and the Creators Update, does the CPU still get stuck at 800 MHz while watching Youtube in Edge?

Has the annoying MOUSE ACCELERATION issue while Game Bar is ON been fixed yet?

No mouse aceleration unless your software for you mouse acts up

Can Cortana be disabled altogether?

I'd like to hear more about broadcasting, not for games but potentially for other things like podcasts. I believe you do that for the Windows Central podcast? How does that work? Is it as good as YouTube Live through Hangouts on Air?

I believe they gave the answer to that on a show. They are recording the raw audio file using voice recorder, I think. The broadcast tool is Xsplit, I think it is called :) Twitter Zac about it, or have a look at the Ask Dan section of the forum :)

I had a feeling Night Light was going to be stripped down in terms of functionality when it first came out. That hour or so of gradual transition is a must, so it looks like I'll stick with f.lux until Night Light gets that functionality.

Can Cortana turn off the computer in this update?

I live in Ireland. I speak Perfect English fluently, I cannot use Cortana here because I do not live in a (Microsoft) favoured region. In my opinion Cortana should be enabled by Language choice, not by region. It works by understanding language. restricting by region is unfair.

Actually, Cortana works by both. It needs to be available in both the language and region you are, simply because it delivers results based on your current location. It would be pretty awkward for you to receive answers based on US data, right?

I too live in Ireland and can use cortana. just No bloody good unless you have a microsoft phone/tablet

Very grateful for the attached video.

I'll got installed the new Windows 10 2017 today and it seems going well so far.

Can i download Creators update ISO using Media Creation Tool? I want to reinstall Windows 10 on my Dell Inspiron 5547.

The NEW creators edition is a waste of time and effrort. D3D errors all over and games refuse to load. What the hell IS the CReators edition but a version that appeals to a select few and tries to act in gamers favor yet failing to do justice to any. Had it installed for a week, all fine until I tried to play games.. D3D error even with newest vnidia drivers. Game mode: wow a DVR that works but only just. Microsoft: PLease Stick with JUST OS.. let others haqndle the good stuff

This is a bogus windows update: It only does things for tablet users game mode is shody and incomplete D3d error crashes a lot of games Thius version needs a MAJOR rework before it even gets thought of shipping to pc's I tried it for a week and had so many problems it wasn't worth my time. From sound cards to video cards to program updates to support the new windows version... NIGHTMARE Windows should be JUST an OS.. Nothing more BUT IT TRIES SO HARD AND FAILS sooo oooo oooo BADLY

I installed the Creators update release preview on April 5th, and the built in cameras of my Lenovo all-in-one immediately stopped working - the Hello image login would not work, nor would Skype, or camera apps - cryptic message about a background app already using camera but no way to identify what that background app is. Today I rolled back to the previous version and set my internet to metered to try to avoid installing creators update as long as possible.

Windows Mobile Device Center (WMDC) IS NOT COMPATIBLE IN WINDOWS 10 CREATORS UPDATE !!!!!!!!!!!!!!!!!!! WHY ?????????

After update to Windows Creators,My Laptop get hotter than previous version turn CPU and GPU from 48
Degree Celcius to 78 D.Celcius,and CPU load 100% make my laptop run veryslow,I hope Windows can fix this problem

For me, Creators Update resulted in: Corrupted icons
Icons in the taskbar tray simply disappearing
Programs that quit without warning or notice (Trend Micro)
Random program crashes (variety)
Random reboots
Spontaneous instant power off without warning during games
Apps that refuse to run until reinstalled
True Image refusing to either upgrade or uninstall There's probably more that's all I can remember at the moment. I was on it for 10 miserable problem plagued days. I finally gave up and did a restore from backup back to 1607 and all is well and stable again.
Never again.

The Creators update is nothing more than settings changes/updates and basically nothing more than that. Featureless. Features which were listed as coming that would have made this an actual update has been delayed/dismiss and I am not sure why they maintain the name of Creators update. They could have hold onto the naming for later and call this a maintainence update which is what we were getting all the time.

I'm enjoying the Creators Update so far, but I have to say this line: "There's no way to turn off updates in Windows 10 still, and that's a good thing" is completely laughable. There is no way restricting an average user from controlling what software a corporation pushes to your computer can ever be advocated as a "good thing", even with the defense of "oh but it's Windows as a service!!". I'm not saying Microsoft pushes malware or actively bad software onto Windows 10 right now, but the problem is they have the ability to, and the inability of Windows users to restrict this means you are completely entrusting your computer to a third party.

I got all 8 PC's in the house upgrade to Creators. It's scary how far the boomers are falling behind now, clinging to their Windows 7.

How can a site so glaringly biased, staffed by fanboys actually write a sensible, coherant, impartial review of something like this? You completely gush with enthusiasm for no reason other than you can. Would you have written anything else? Could you not stand back for just a few minutes and really see what the point of all this is? The general consensus is that the 'CU' is nothing special. Minor updates rolled up to make it look a bigger release than it really is. Cortana is still a telemetry slurping nightmare. Edge is a still second-rate browser no matter how MS spin it. Windows 10 is still really just a platform designed to push MS services, even more littered with ads than ever before, designed by MS for MS. Listen. MS want control of the desktop. They want control of the user, and their data. They want user lock-in. They want people to buy from their app store - desperately. They *really* want people to subscribe. Windows used to be about the user, who was front and centre, but now the user is just their to be monetised, and Windows 10 is the conduit for that. I know that's the way of the world these days, but having this deeply rooted into the O/S itself gives MS unrepresented access to everything you do, and I mean everything. It's scary, and it's just wrong. Just one option to turn all this off would have made all the difference, but MS couldn't help themselves.

So once again Microsoft push out an update that, at least on W10M breaks more than it fixes without adding any particulary useful functions. One of the very few useful W10M apps was from Barclays Bank but as with previous so call W10M updates it has been broken by this 'creators update'. No response from Microsoft to all the feedback complaints of course and Barclays simply texted users to say they will isse a fix but give not timescale for that. Seems neither the software giant or banking giant learn from past mistakes on this. By the way anyone with the problem, following the instruction to factoy reset your device will not fix this issue - just waste hours of you time. The CU also broke the new email notification sounds - again - on W10M phones. This seems to happen with every major phone OS update but - again - no one at Microsoft seems capable of resolving the problem. Last time this occured on my Lumia 640 LTE I spent countless hours on forums and elsewhere followed all the 'fixes' but in the end it just started working again so I suppose MSFT issued a 'silent' fix or something. The mobile Edge Browser now has microscopic and unreadable font/text size so only way to read a page is by zooming which means endless scrolling - unworkabley dumb of MSFT to cripple the browser like this. Apart from these retrograde steps I have found precisely nothing of note or any advantage whatsoever with this 'update'.

Do not upgrade to this it black screened my computer and there was nothing I could do to get it up and runing again besides a whole format and reinstall of windows 7. The bad part is that I didn't have a recovery disk for windows 10 so now I am stuck with 7, bought a $450 direct x 12 video card that I now can't run dx12 on because win7 does not support it, lost all my files, pics, vids of my family and daughters birth, all the stuff in needed for my schooling, all my apps, and drivers. Thank you so much windos for your shoty work. This is the reason why people hate to upgrade your products. I'm am so pissed it isn't even funny. **** YOU ********!!!

If your $450 directx12 card was nvidia, it looks like they may have a hotfix to address the BSOD issue now. Sounds like it may be a day late for you though. Sorry for your loss...

must be a fkn troll on a wind up or fkn retard not to have backups.

I share some frustrations with those that came before me. Mine have been HDR display and Font related issues. I use a Samsung 4K UHD TV as a monitor with and ASUS GTX 1070 (driver 382.05) on a Dell Precesion Tower 5810. The Creators Update caused 99% of the text in dialog boxes to completely disappear. Outlook was also a blank slate with only envelope icons and lines. Following some input on an nvidia thread, I deactivated the Game Bar and briefly regained some of my Outlook text, but then as I continued to use the software, the text would disappear again. I was successful in backing out to the previous version, but then began to receive 0xc0000018 errors when trying to open any browser or even "Settings". Good times. Not sure where to go from here, but for now have disable Feature Updates in Advanced Settings.

My Lumia 650 got the CU update a couple days ago. Been noticing a few quirks, like the Camera app closing after taking a few pics. Considering a hard reset to go fresh, but have never done that before and little unsure what it entails. Any tips?

can i update windows 10 in my lumia 720 mobile???

On my Lumia 640 after updating to CU the screen is blinking when watching youtube videos in landscape mode, the bug disappears when you keep in portrait mode.

Eagerly awaiting for my Creators Update. Do not understand why such an inordinate delay in the update. Also, enthused by the new feature that allows for saving of tabs of a particular session for later use.

@Deepak, "Eagerly awaiting for my Creators Update". Now, don't be looking for trouble there, ya hear! Seriously though, unless you specifically need something from the CU, it's better to let Microsoft get the bugs worked out. They've introduced new bugs into the system with this release, so, it might be best to wait a few more weeks to let them squash the worst ones.

What this does not mention is a major bug which appears to be in the Update. Ever since Windows 10 updated me with this, the Internet connectivity goes off every few minutes, and I have to reboot the computer to get it back. IMHO, Creators Update is not ready for prime time yet. It seems like they didn't test it in a real world environment.

Hi i think that's the internet goes off are : connection ? 5 mbits / 500 kbits for an exemple and OneDrive associated. Because OneDrive with upload charge stop internet connectivity (we can set upload parameters) . So i think the actual OneDrive is a very bad thing due to architecture (Old Win 32 apps) with a "modern" OS. But Intel and their Power consumption (BIOS) C-State are also a role to play with the Windows OS stability.

I'm excited to try out the new updates. But a fair warning, this update takes a long time to install. Let's say I took an extra long lunch for the update to complete. This is after the night install did not complete due to some error.

Keeps freezing up. Tells me I don't have firewall software when I do. 3Dpaint sucks.... give me autodesk any day over this. What are they thinking?

downloading ,looking forward to trying.

Windows 10 is very slow in feature additions. It's updating at crawling speeds. Remember that it took Microsoft only 3 years to switch from 7 to 8 and that was a big leap, unlike from 8.1 to 10. Windows 10 is now in it's 3rd year and it sill looks and acts like when it was released. They can't properly transition from Control Panel to Settings, they constantly change something with every update. That tells me they are very unsure how to approach the whole thing. If this new design language gets deployed within a year I will be surprised. I'm pretty confident they don't even have the spec sheet approved yet, they are still experimenting. And User Interface is getting bloated and worse each time. Just look at that mess of a Start Menu, Taskbar and Notification Pane. It's redundant mess and on top of that they are still missing on basic funcionality such as Pin App to Start from Taskbar, you have to go to Start menu find the app then pin it to Start instead of opening it and pining it from Taskbar. Stuff like that is missing all over the place. If this was Microsoft of the old by next year we would have a completely new architecture and Windows interface but with Windows 10 they made easy on themselves. These updates are dismall with features under and on surface.

"If this was Microsoft of the old by next year we would have a completely new architecture and Windows interface but with Windows 10 they made easy on themselves." So very true. Contrast Windows Vista with Windows 7 and you'll see some impressive changes. Of course, Windows 7 to 8 was a completely different disaster and Windows XP to Vista was not well received either. In that light, perhaps it's worth thinking of Microsoft's approach to OS change as a six- to eight-year cycle? Windows 95 in 1995 was a leap forward. Windows users then needed to wait until 2001 for Windows XP (granted Windows 98 SE was subtly more stable than Windows 95 though not much different). Then the world had to wait a full 8 years until Windows 7 came along in 2009. And then 6 years until Windows 10. So, given Microsoft's history Windows 10 is only at the half-way mark before requiring a substantive shift. Of course, Windows 10 is still very much a work-in-progress. It's inconsistent and the legacy items simply haven't been dealt with. The Control Panel is still part of regular use and Windows 10 S(ucks) has been thrown to the dogs now that Microsoft has positioned Windows 10 Pro as the "premium" version of the OS that everyone wants (why would you run Windows 10 S if you get Windows 10 Pro as a free upgrade?). Plus, Microsoft officially abandoning Windows 10 Mobile has put the nail in the coffin of the Windows (rebranded Microsoft) Store and Windows 10 S(ucks).

3 days after the update, no one is discussing the security features? fyi, the "Protected Folders" feature is just like a read-only implementation gone fancy. adding application exceptions to a firewall rule is saner/better than adding one in "Protected Folders".
Windows Central Newsletter
Get the best of Windows Central in in your inbox, every day!
Thank you for signing up to Windows Central. You will receive a verification email shortly.
There was a problem. Please refresh the page and try again.