JJ Abrams teams up with Infinity Blade creator Chair on new game SPYJINX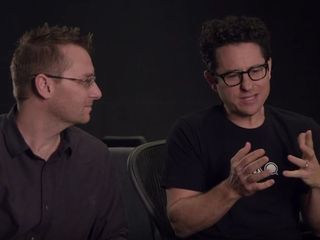 Infinity Blade creators Chair Entertainment have just announced their next major project. It's called SPYJINX and it's due for release for mobile devices and the PC in 2016. More importantly, Chair is collaborating with Bad Robot, the movie and TV production company headed up by JJ Abrams, who helped to create TV shows and movies such as Felicity, Alias, Fringe, Lost, and the revamp of the Star Trek movie franchise. He's also the director of an upcoming small, independent movie called Star Wars: The Force Awakens.
Details are scarce so far about what SPYJINX is all about, but the game's official website says:
An official video has Abrams and Chair founder Donald Mustard talking a bit more about their plans for SPYJINX. Chair is allowing people to sign up to be selected to play the game in a closed beta test.
Source: SPYJINX
Sounds like it might be an interesting game, world building plus RPG character development should be fun. Let's hope Windows 10 Mobile is front and centre!

Cortana is having a hard time with Jesus Fart, even in the US, like she's refusing to show any results besides videos.

Damn, it's gonna be full of unnecessary lens flare effects....

No, Micheal Bay isn't involved

In that case there would have been all unnecessary explosions. J.j is the king of lens flares. He put them also in completely dark rooms.

He's come a long way since *gag* Felicity. Great job of resurrecting Star Trek on film.

I'll give you the first movie. The second? No. No. No.

This small independent film sounds interesting. Star wars, was it? I'll have to check and see if any of my local arthouse theaters are showing it

It'll go straight to DVD.

Heard its extremely low budget

Hope this game comes to windows mobile. Hope.

Sounds interesting. Hopefully windows 10 Mobile and Xbox are included in the planed supported platforms, WITH achievements, which is getting ignored by more and more developers :(
Windows Central Newsletter
Get the best of Windows Central in in your inbox, every day!
Thank you for signing up to Windows Central. You will receive a verification email shortly.
There was a problem. Please refresh the page and try again.