The $170 Kangaroo Plus pocketable PC doubles the RAM and storage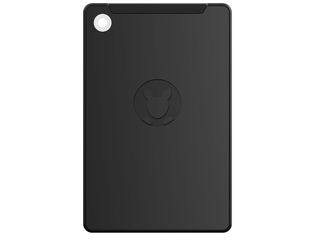 InFocus's Kangaroo mini-PC now has a big brother in the newly-revealed Kangaroo Plus. This new version has 4GB of RAM and 64GB of internal storage, which is double what the first Kangaroo has.
Like the original Kangaroo, the Kangaroo Plus is the size of a modern smartphone. It has an Intel Atom x5-Z8500 processor inside with a clock speed of 1.44 GHz. It works with the optional Kangaroo Dock that adds more USB and HDMI ports and still includes a fingerprint reader. Unlike the first Kangaroo, which ships with Windows 10 pre-installed, the Kangaroo Plus does not come with any OS.
The price for the Kangaroo Plus will be $169.99 and will go on sale later today exclusively at NewEgg.com. The original Kangaroo, with Windows 10, will continue to be sold for $99.99.
Source: InFocus
Windows Central Newsletter
Get the best of Windows Central in your inbox, every day!
Thats good seeing as w10 isn't ready why bother shipping with it when w7 pro even can be found for cheap

What's not ready about w10? I've been using it all of my computers for the past 6 months without many issues.

Windows 10 is running just fantastic. Very smooth. Actually better than 7. And now you can't buy windows 7. It's discontinued.

Sure thru retail channels but still can find it as an opk license

Have you actually used W10 or are you just talking randomly??

Yeah I have(thru insider) but like w8.1 theirs still major dropouts with Wi-Fi & that makes the already subpar update process that started with w8 not worth my time yet. It seems like they were over optimistic that OEMs would support 2-3 year old hardware by fixing things that may hinder the update that reference drivers cant fix

So you just admitted to using a preview build and you're complaining about the experience? Also, the driver issue is going to be an issue regardless of what Microsoft does. Can't find the article but I remember parts of NASA still using Windows XP.

Windows 7? What year is it?

windows 10 is definitely consumer ready. Sure there are some bugs but nothing significant.

Sleeping mode bug in my Asus transformer is super annoying in w10. Otherwise, great

Sure for skyfall haswell broadcomm maybe but anything older then that seems to be left four dead

Again, that doesn't mean W10 is not ready. It's Intel that you should be complaining to.

As the guy below just pointed out, some computers go to sleep and can't wake up. That might be fine for he and you but many normal consumers won't know what the heck to do. I just yesterday had to power off someone's computer for them because she didn't know what was going on. She also had another problem where all she was looking at was a mouse pointer on a black screen. I didn't know what to make of it either so I just held the power button down and powered it off. Posted via the Windows Central App for Android

Yeah, 2001. Easy to understand why you made that comment.

I have the original device, works fine.

I have original too. Works ok other than the edges of the screen a half way off the edge of my tv. For instance, the desktop icons in each upper corner are half cut off and the same for the task bar icons. Resolution is set correctly. Any idea? As far as this upgrade, I would jump on it if it had Windows installed. At this rate, you pay an extra 70 bucks plus another 100 to throw windows on it. So an extra 170 bucks for ram and 32gb memory. A little much I think. I hate when companies release a great product that I made greater due to it's price, only to start to get greedy afterwards. Oh well. Would love this upgrade but they are charging too much for it.

Why is it being greedy when a company offers options or charges more for increased specs? Ever consider they have to pay for Windows too, or that some may not even want to install Windows on it and this is a great option for them?

It's being greedy compared to the original. Yes, I considered they have to pay for Windows because you know, they did it with the first one, and they sell it for 100 bucks. I'm simply stating that 170 more than the original for just 4gb ram and an extra 32gb memory is being greedy. Throw in a little better processor and it makes more sense. I would pay 200 for this upgrade if it included Windows which I think would have been a much fairer price considering how much the original is and based off of the upgrades this offer. Is that ok with you?

It's only $70 more than the original. Way less than double the price. Windows 10 is essentially free. Your post makes no sense.

Can you install Windows on this for free without an upgrade path? If you can, then you are correct, my post does not make sense and I was wrong. If that's the case I apologize to both. I am/was not aware of that ability other than the post further down that states you can install the insider version. Is that the only way?

They did not pay for windows with 1st edition. They get it free because it's only 2 gig. Once a company moves to 4 gig they have to pay for windows. So its 70 for ram, storage and windows. Still an awesome deal.

You have to change the "fit" of your screen in TV settings. It will be in whatever display menu that has 16:9, 4:3, Widescreen and more ON YOUR TV and not in Windows. The correct "fit" is usually something called "Just scan" or something similar. This isn't an issue with your device, it is an issue with HD TVs not recognizing the screen dimensions correctly. I don't own the Kangaroo but this issue happens on a number of TVs that I have connected Windows computers to, even Continuum for phones isn't "fit" correctly on some TVs without changing it to "scan" the screen dimensions of the added Windows device. The issue of "fit" doesn't affect all HD TVs as I have seen some Samsung TVs recognize the border of the screen correctly.

Oh, I know it's not an issue with the device, I was just stating that was the only issue I was having, other than that, the device works fine. Thx for tip, I do have a Samsung TV and will try it's settings.

If I have my original version of Windows 8 lying around, could I install it on the Kangaroo then upgrade that to Windows 10?

I don't see why this wouldn't work. You'll need the cd key for the install. (magicbean works great for retrieving cd keys)

I'll have to give that a try. That would work out pretty good.

You can size correct your TV. Its overscan and its done intentionally on Televisions.

Check your TV settings, it's not shrinking the image properly. I forget what the setting is called, something like 'overscan', but I ran into the same issue on a Sony TV when using HDMI from a laptop. Somewhere in the TV menu I found the setting to correct this. Your TV may be different but poke around the HDMI or screen size settings.

Thanks to all of you. I will fool around with it after work.

Turn off the 'overscan' setting in your tv menu, under the display settings. It may have another label...

I have to put my Samsung in relax mode to get my Dell HDMI to display properly... How does it play 1080p videos? I am thinking about getting one for streaming to my main TV

Can I play Cs Go on that?

Έχει Intel atom ρε συ δεν πιστεύω να σηκώνει πολλά παιχνίδια.

Having to pay separately for W10 makes this quite expensive.. It'll have to be Linux to keep the cost at $170, but then no windows store apps :-(

Just put on an insider build to get Windows 10 if you are ok with being a Windows Insider. You will have a watermark in the lower right corner of your wallpaper saying something about the build that you are on but you will have Windows 10 amd the latest updates and features without spending additional money.

But I thought the Insider build also has to be activated? I remember they gave activation keys a long time ago for people who did completely new installs of W10 Tech Preview.

And then there are those like me who have extra copies lying around. Do realize that the manufacturer is paying less for their copies of Windows than an end user so the savings extended to us is not as good. But every little penny right???

I purchased the first version of Kangaroo PC for my mom, great no doubt

With no screen and few radios I wonder what the battery life is? Panos phone will have fraction of it.

Why no OS? I bought a no-OS computer once I had to use a bootleg copy of windows. I was a bad man.

So basically $279 including Windows.

I just received this. I was wishing it had Win10 already on it. In preparation for receiving it I found a Win 7 Pro license and ordered it. When I tried to install Win 7 it said it couldn't install to the hard drive because it needed a driver. No Win 7 drivers exist, at least I couldn't find any. I tried Win 8, same issue, no drivers. Finally I downloaded the Win10 upgrade to USB and that installed fine. I kept waiting for it to ask for a product ID and never did. When I went into settings to check on it it said I had Win 10 Home and that it had activated. Not sure why or if this is because it comes with a smaller than 8" screen, no screen actually. LOL It runs great, streams Netflix videos fine. It does get a bit warm. I'm thinking of coming up with some way to mount it vertically so it will cool better.

I prefer indows 8 or windows 10.