Keep tabs on your network with a lifetime license to GlassWire Pro for only $29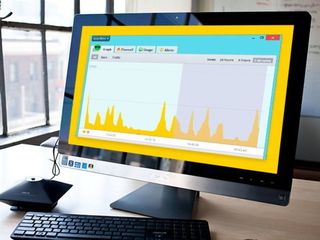 Enabling an antivirus and firewall on your PC is a solid start to having a healthy computer, but they aren't impenetrable. Once malware has taken hold, it can be difficult to see exactly what it's up to, which can make it difficult to remove. Having the ability to monitor your network in order to see exactly what is going on is ideal, but the software required is usually quite expensive.
Monitor your network with GlassWire Pro forever
Right now, however, Windows Central Digital Offers has a deal on GlassWire firewall and monitoring software that lets you know exactly what's happening on your PC. Instead of paying $99 for a Pro lifetime subscription that covers up to three PCs, you'll only pay $29. That's 70% off. If you have more than three PCs, grab the Elite lifetime subscription for 10 PCs — it will only cost you $49 instead of the regular price of $199.
GlassWire gives you a complete readout as to which apps are accessing the internet and what they're trying to access, so you know exactly what's happening at all times. You will even receive notifications when suspicious activity is found.
Save 70% or more on a Pro or Elite subscription!
If you'd like to keep tabs on your network and the apps that access the internet, GlassWire is a fantastic option. With a lifetime subscription to the service (including all future updates) for only $29, there's really no better time to up your protection.
Windows Central Newsletter
Get the best of Windows Central in in your inbox, every day!
Windows Central Newsletter
Thank you for signing up to Windows Central. You will receive a verification email shortly.
There was a problem. Please refresh the page and try again.