Keep track of birthdays with this nifty universal Windows 10 app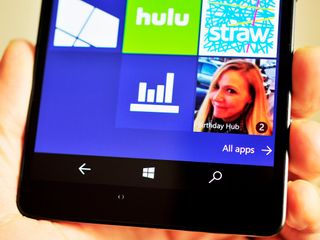 Need to keep track of people's birthdays? Here is a new Windows 10 app for PC and your phone that will get the job done. Besides filling this niche role this app also looks like a native Windows 10 one with an excellent minimalist design.
Let's take a look!
Birthday Hub
If you are using Windows 10 or Windows 10 Mobile, there is a good chance you have your accounts linked to the People app. As a result, you can optionally see people's birthdays in the native Outlook Calendar app.
Problem solved, right?
Some of us, however, prefer to keep our calendars relatively clean and only to show our important appointments and not clutter them with birthdays. Then again, we don't want to seem rude, either and forget when our best friend hits a new year in their life.
Birthday Hub lets you do just that by having one app and one area for all your birthday listings. The app pulls data from your People app and Facebook (if linked).
The app breaks things down by upcoming (month) and recently (already passed). You can see what age they are turning, which is good for us that are bad at math and even quickly contact them to wish them well.
You can also search for a particular contact in case their birthday is a long way off.
Additional options include anniversaries and hidden anniversaries, data backup and restore from OneDrive. Under Settings, you can also choose between dark and light themes, set birthday reminders (time, days before), lockscreen support and the Live Tile counter.
The only issue I encountered had to do with Facebook birthdays. On Windows 10 Mobile the Facebook app can sync to contacts and the People app including birthdays. These dates then show up in Birthday Hub. On Windows 10 for PC the Facebook app does not do this syncing so your Birthday list is isolated to just your email accounts resulting in potential different listings. Obviously, this is a drawback of Facebook on Windows 10 and not Birthday Hub itself.
Birthday Hub is a fantastic app that fills a nice niche on the platform. While not everyone needs it, I know I will be keeping the Live Tile on my Start screen for quick access, and I highly recommend it.
Birthday Hub costs $1.29, but you can use it for free. The limitations of the free version include ads and there is no option backup and restore with OneDrive. The app is a true universal app and is available for phone and PC.
Download Birthday Hub for Windows 10 and Mobile (opens in new tab)
Daniel Rubino is the Executive Editor of Windows Central, head reviewer, podcast co-host, and analyst. He has been covering Microsoft here since 2007, back when this site was called WMExperts (and later Windows Phone Central). His interests include Windows, Microsoft Surface, laptops, next-gen computing, and arguing with people on the internet.
Great !! I've been dying for something like this.

Can you pick and choose whose birthday it tracks?

What a Coincidence, I just removed birthdays from my Cal!
Thanks for sharing this WC

Looking at the picture, WHERE IS WINDOWS CENTRAL UWP APL U PROMISED US LAST WEEK??!!

Maybe the can't publish it because of the store issue, which is causing problem for app publishing.

Were you born a Windows Central apologist?

I published an update to an app the other day when the "issue" was in place and it was approved extremely quickly, as was a new IAP I added for a different project. Not saying it isn't affecting some people, but I don't think that's the reason.

If Windows 10 apps take this long to be fully functional,no Wonder the OS has been half baked for ages.

Maybe it's not ready. I'm not sure why people think that they'd hold it back from you if it was ready.

The outlook app does a fine job for me but options are always great. Now the mandatory- its raining apps!

Daniel, have you tried the integration with the Facebook's Facebook app (BETA), since it is already available on PCs?

It's still not openly available to everyone.

That might answer why there wasn't a post on Windows Central when it became available. Thanks for clarifying that!

i just used my credentials and i logged in. I suggest you check out yourself... The app looks nice

Well it really doesn't let me login completely. It accepts my credentials and give out a message that thank you for testing but this app is currently used for internal testing or something of that sort.

But this is all I use Facebook for...

At least in my case, I can't see myself downloading a stand alone app when Facebook & Outlook handle this effectively already.

I think this is one of those app apps that's hitting the sore points of missing features in the windows native apps. This app should be bought by Microsoft and integrated with the people hub and calendar. I also think this app is a great idea, bit I'm growing tired of the increasing fragmentation of features as new apps. It lacks a cohesive end user echol experience. I'm sure Microsoft could easily design a native calendar for birthdays that you could preselect, while holding other calendar content, just like you can now select what content the native calendar app can display. ​

Where are the universal "OFFICIAL" FACEBOOK and INSTAGRAM APPS which were promised 3 MONTHS AGO?

I think they're waiting on you using more capital letters in comments.

Haha... nice try to convince yourself ONCE AGAIN. :-)

Lol.. That sense of humor and sarcasm, great! :D:D

The Facebook app is already universal and 6tag does a fine job. Now if you have special relations with"OFFICIAL" apps, its your problem.

You're good at convincing yourself. Stay with that. Yes, I want "OFFICIAL" Apps not a third party App. I want it. If YOU don't want an "OFFICIAL" App then it's YOUR PROBLEM.

Are you kidding me? FB are are big **** right now in WP

Yeah, COMPLETE PIECE OF CRAP, I don't know how to help these helpless blind fans..

Pallav..The thing you do is that you actually RUN AWAY from the real truth and fact. And try to convince yourself that WP is best. Please help yourself from getting out of this serious misconception. And if you cannot, please don't reply to my comments cuz the result will be always against you, not everyone is blind as you are right now regarding WP. Cheers!

Na. I don't run away from anything, but i agree that everyone has their personal choices. I voiced mine and you are free to do so too. So enjoy!

Yes, I agree on the 6tag. Undoubtedly beats the official app. Not much fond of FB app though! Still needs a lot of work.

I am using the promised Facebook app already. Try it yourself!

I'm also using it and it's HORRIBLE.

I tend to stay away from products that have glaring spelling errors ('Upcomming'); shows a lack of QA. But under Dan's recommendation, I'll give this a go.

This has got to be on the MS band.

Ooohhhh, good idea! Send in the suggestion.

Outlook calendar serves the purpose well.

Not for me. Birthdays clog up the calendar. Will be nice to have them in their own place.

I just wish I could stop Cortana from including Birthdays when I ask what I have on for the day - I want to hear my appointments not the birthday's. They also stop Cortana reading the appointment names as Cortana will only read them if the total number are under a certain limit

I wonder if using this app and then hiding birthdays from the Calendar app will fix that.

Looks great ❤ bad it's not free

Birthdays are a mess in Windows Phone and Mobile. Outlook.com is required to create a birthday calendar for some sources, but can't be used for some other sources like Facebook. Which is why these birthdays are not integrated. Does this app solve that problem?

I cant download the payd version everytime an error on store ???
Windows Central Newsletter
Get the best of Windows Central in in your inbox, every day!
Thank you for signing up to Windows Central. You will receive a verification email shortly.
There was a problem. Please refresh the page and try again.