Lenovo ThinkPad P1 review: Stunning display, durable body, powerful hardware
ThinkPad quality with workstation hardware inside, the P1 fills a gap in Lenovo's lineup.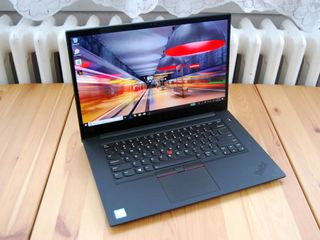 (Image credit: Windows Central)
Lenovo's ThinkPad P1 is a mobile workstation that's quite similar to its X1 Extreme, save for the hardware options inside. Here, you can get an Intel Xeon E-2176M processor (CPU), NVIDIA Quadro dedicated graphics (GPU), and up to 64 GB of error-correcting code (ECC) RAM, which makes it better suited to the Enterprise sector. Sure, this laptop can handle some gaming and common productivity work, but it's built (and priced accordingly) to handle specialized tasks and comes with multiple independent software vendor (ISV) certifications.
It's hard to not draw comparisons to Dell's XPS 15 9570 — from size, design, and function — so if you like that type of Ultrabook but need the extra specialized hardware, the ThinkPad P1 should be on your radar. I used it for about a week of work in order to determine whether or not it's a worthy addition to your workflow.
From $1,529Bottom line: The ThinkPad P1 is a powerful workstation that can handle specialized tasks, but that doesn't mean it's not a fine looking device full of features.
For
Stunning 4K display
ThinkPad keyboard and TrackPoint
Varied port selection
Overall high build quality
Upgradeable post-purchase
Against
Battery won't last a full day
High-end models are costly
About this review
Lenovo supplied Windows Central with a review unit of the ThinkPad P1 mobile workstation. Inside is an 8th Gen Intel Core i7-8850H CPU with six cores, 32 GB of DDR4 RAM, a 2 TB PCIe solid-state drive (SSD), and dedicated NVIDIA Quadro P2000 graphics with 4 GB of VRAM. This specific model with a 4K touch display costs about $2,754.
For the true workstation experience, there's an Intel Xeon CPU and up to 32 GB of ECC RAM, bringing the total cost closer to $3,712. It's not cheap when fully decked out, but you can save $400 by going with the FHD display and hundreds more if you don't get the biggest 2 TB SSD.
Lenovo ThinkPad P1 technical specifications
The ThinkPad P1 sets itself apart from its X1 Extreme sibling with the specialized hardware available. The review unit is missing the Xeon CPU and ECC RAM, but it's still quite a performer. Here's what the review unit has inside.
Swipe to scroll horizontally
Category
Spec
OS
Windows 10 Pro
Processor
8th Gen six-core
Intel Core i7-8850H
Up to 4.30 GHz
RAM
32 GB DDR4-2666MHz
Single channel
Storage
2 TB M.2 PCIe
Samsung PM981
Display
15.6 inches
3,840 x 2,160 (4K)
Touch, IPS, anti-reflective

Graphics
NVIDIA Quadro P2000
Max-Q
4 GB GDDR5 VRAM
Ports
Two Thunderbolt 3 (4x lanes PCIe each)
Two USB-A 3.1
HDMI 2.0
Mini Gigabit Ethernet (requires adapter)
3.5 mm audio jack
SD card reader
Smart Card reader (optional)
Speakers
Dual 2 W speakers
Dolby Audio Premium
Wireless
Intel Wireless-AC 9560
802.11ac (2 x 2)
Bluetooth 5.0
Camera
Front-facing 720p
Keyboard
Backlit
Touchpad
Precision
Trackpoint included
Security
IR camera for Windows Hello
Fingerprint reader
Battery
80 Wh
135 W charger
Weight
From 3.76 pounds (1.7 kg)
Dimensions
14.24 inches x 9.67 inches x 0.74 inches
(361.8 mm x 245.7 mm x 18.7 mm)
Color
Black
Lenovo ThinkPad P1 design and features
The 15-inch ThinkPad P1 looks like a mix of classic ThinkPad and Dell XPS 15. Closed, you get the black soft-touch paint that does pick up smudges from your fingers quite easily, and on the inside — if not for the lack of carbon fiber finish and addition of TrackPoint system — the keyboard deck resembles Dell's Ultrabook. Keys are set into the chassis, there's a power button near the top-right corner, and a fingerprint reader is set next to the keyboard, also on the right side well out of the way of your hand while typing. The fingerprint reader is fast and allows for Windows Hello logins, and there's also an IR camera for quick facial identification. Opting for the FHD model without IR camera gives you the option for a shutter to easily block the 720p camera.
There's a lot of hardware and a 4K display tucked in here, so it's not exactly light, but the magnesium and carbon fiber hybrid chassis is sturdy without much flex or creaking. It's put through 12 MIL-STD tests to ensure its durability lives up to the ThinkPad standard, and you get a one-year warranty with all models that can be extended if you need more time. The bottom part of the chassis has a wedge taper to it that makes it look thinner when sitting on a flat surface, and the hinge allows the lid to sit back flat. It's tight to cut down on wobble when in a moving vehicle, but you cannot open it with one hand.
Being labeled as a workstation usually means you get a wide variety of ports to handle your externals, and the ThinkPad P1 delivers. On the left is Lenovo's proprietary rectangular charger, two Thunderbolt 3 ports with 4x lanes of PCIe each, HDMI 2.0, a Mini Ethernet port that requires an adapter for full RJ45, and a 3.5 mm audio jack. On the right, you get a Kensington lock slot, two USB-A 3.1, and a full-sized SD card reader, which is disappearing on a lot of laptops in lieu of microSD, or nothing at all. Ports are spaced well enough that you shouldn't have issues with crowding if using multiple peripherals at once.
Image 1 of 3
Finally, there are two down-firing speakers located on the bottom of the laptop. The idea here is that when sitting on a flat surface you get sound that's pushed out and up, but when in your lap, it's mostly just muffled. Sound is loud, there's no crackling at higher levels, but these are still laptop speakers, if above average.
Lenovo ThinkPad P1 display
The 15.6-inch 4K touch display on this laptop is stunning, and it's exactly what designers and creative types are looking for. Testing color accuracy, I got back 100 percent sRGB, 99 percent AdobeRGB, and 95 percent NTSC, which are outstanding results that can be seen in everyday use. If you need an Ultrabook that doesn't skimp on the display quality, this is it.
The bezel around the screen is even on the sides but uneven on the top and bottom. There's enough room for an IR camera above, and the below chin isn't noticeably large. It doesn't rotate around to tablet mode, but the hinge allows the display to sit back flat, making it easier to use an active pen; one is not included, but any active pen with Wacom AES technology should work here.
Image 1 of 3
There's an FHD model available as well that will cut back on cost and up battery life, but for the most color accurate and stunning screen, stick with 4K. Up to about 400 nits of brightness cuts down on glare from the anti-reflective display, overall making it one of the nicest I've seen in recent memory.
Lenovo ThinkPad P1 battery and charging
Lenovo primarily uses its proprietary charging port, and it comes with a 135 W power adapter that has a new flat shape rather than the usual brick. It's a rather heavy-duty charger to keep up with the performance hardware inside, delivering a 50-percent charge in about 30 minutes.
The 80 Wh battery has its work cut out powering the performance hardware and 4K touch display. I tried out some light gaming in 4K and got about 2.5 hours of life while going about regular tasks I saw about six hours. If you're going about specialized tasks, you'll want to keep the charger handy, especially with the 4K display, but for general use, you can probably push it most of the day, especially with the FHD screen.
Adding to the laptop's versatility are the two Thunderbolt 3 ports that can be used for charging. The USB-C form factor is becoming more common, and if you don't mind losing the extra connectivity, it will work in a pinch if you forget the proprietary charger at home.
Lenovo ThinkPad P1 keyboard and touchpad
Image 1 of 2
The ThinkPad P1 includes the keyboard you'd expect, with three-level backlight, cupped keys, and a soft deck to bottom out on. Using it to type all day is no issue, thanks to precise spacing and uniform travel on all keys. It's a standard six-row setup without number pad, and the F-keys have volume, brightness, Wi-Fi and Bluetooth toggle, and screen extension functions.
The TrackPoint system is here, and though I don't regularly use it, it works just as it should. Physical buttons above the regular touchpad complement the red pointer nub. The touchpad is big, but I think it could definitely be a bit larger based on the amount of space that's available on the surface. It is using Microsoft's Precision drivers that give you full access to all Windows 10 gestures, and pointing is precise without any issues.
Lenovo ThinkPad P1 performance and benchmarks
Image 1 of 2
One of the major things that sets the P1 apart from other laptops — like the X1 Extreme — are ISV certifications. Here you get ArcGIS, AutoCAD, CATIA, Creo, Inventor, Microstation, NX, PDMS, Revit, Solid Edge, SolidWorks, and Vectorworks certifications, meaning these programs are entirely compatible with the ThinkPad P1. Along with the NVIDIA Quadro GPU, Xeon CPU, and ECC RAM. This is where a lot of the extra price comes from. It's simply not a laptop for casual users.
Removing the back (seven screws are easily undone) reveals easy access to the SSD, RAM, and Wi-Fi card. There's actually a second slot for another SSD if you want to upgrade later and save some money at checkout, and there are likewise two slots for RAM that you can add to yourself. This laptop is using one stick of 32 GB, but there are a bunch of configurations available from Lenovo if you'd like a dual-channel setup without doing the upgrade yourself.
A dual-fan cooling system is also revealed. They do a decent job of keeping the laptop cool while under load — I didn't notice any egregious hot spots while putting it through stress tests — but there is certainly a bit of a whine when they're cranked up.
CPU
Geekbench 4.0 benchmarks (higher is better)
Swipe to scroll horizontally
| Device | CPU | Single core | Multi core |
| --- | --- | --- | --- |
| Lenovo ThinkPad P1 | i7-8850H | 4,926 | 18,230 |
| Dell XPS 15 (9570) | i7-8750H | 5,002 | 21,761 |
| Surface Book 2 15 | i7-8650U | 5,036 | 14,237 |
| Lenovo Yoga C930 | i7-8550U | 4,787 | 15,028 |
| Lenovo ThinkPad T580 | i7-8650U | 4,920 | 14,636 |
| HP ZBook 15u G5 | i7-8650U | 4,853 | 16,075 |
| Lenovo ThinkPad T480 | i5-8250U | 3,940 | 12,559 |
| Microsoft Surface Pro | i7-7660U | 4,513 | 9,346 |
| Lenovo ThinkPad X1 Carbon | i7-8650U | 5,025 | 14,178 |
| Dell XPS 13 (9370) | i7-8550U | 4,681 | 14,816 |
I was expecting a bit higher score from the multi-core test, but it's still quite the performer. For that extra bit of specialized power, you can go with the Intel Xeon-E-2176M option with Boost clock speed up to 4.40 GHz.
GPU
Geekbench 4.0 OpenCL (higher is better)
Swipe to scroll horizontally
| Device | Compute score |
| --- | --- |
| Lenovo ThinkPad P1 | 76,554 |
| Lenovo Yoga C930 | 21,376 |
| Lenovo ThinkPad T580 | 18,879 |
| HP ZBook 15u G5 (AMD) | 42,071 |
| Lenovo ThinkPad T480 | 18,245 |
| Microsoft Surface Pro | 30,678 |
| LG gram 15 | 22,334 |
| Samsung Notebook 9 Pro 15 | 19,769 |
The NVIDIA Quadro P2000 GPU here is intended to specialized use, but it still delivers a great score in the OpenCL test.
PCMark
PCMark (Home Conventional 3.0)
Swipe to scroll horizontally
| Device | Score |
| --- | --- |
| Lenovo ThinkPad P1 | 3,134 |
| Lenovo Yoga C930 | 3,506 |
| Lenovo ThinkPad T580 | 3,451 |
| HP ZBook 15u G5 | 3,323 |
| Lenovo ThinkPad T480 | 3,254 |
| Microsoft Surface Pro | 3,055 |
| LG gram 15 | 3,395 |
| Samsung Notebook 9 Pro 15 | 3,542 |
The PCMark Home Conventional test measures how well the hardware in a laptop works together to accomplish usual tasks. Again the P1 didn't quite score as high as I thought it would, but this isn't quite the appropriate test. On the PCMark Work Conventional, it scored a 3,509.
SSD
CrystalDiskMark (higher is better)
Swipe to scroll horizontally
| Device | Read | Write |
| --- | --- | --- |
| Lenovo ThinkPad P1 | 3,499.3 MB/s | 2,289.9 MB/s |
| Dell XPS 15 (9570) | 2,700 MB/s | 400 MB/s |
| Lenovo Yoga C930 | 2,596.8 MB/s | 806.2 MB/s |
| Lenovo ThinkPad T580 | 1,743.7 MB/s | 1,683.2 MB/s |
| HP ZBook 15u G5 | 3,448.0 MB/s | 1,566.4 MB/s |
| Lenovo ThinkPad T480 | 1,738.1 MB/s | 1,174.9 MB/s |
| Microsoft Surface Pro | 1,284 MB/s | 963 MB/s |
| LG gram 15 | 554.1 MB/s | 449.6 MB/s |
| Samsung Notebook 9 Pro 15 | 549.9 MB/s | 519.3 MB/s |
The Samsung PM981 2 TB SSD included here offers outstanding speeds, and there's even room to add a second SSD if this one doesn't cut it.
Lenovo ThinkPad P1 review conclusion
Compared to some other mobile workstations in the same arena, the ThinkPad P1 has a lot to offer and has a price that remains competitive (if high). You can get specialized hardware and a ton of ISV certifications, the 4K touch display is absolutely gorgeous, there are a bunch of ports, including two Thunderbolt 3, and it's all wrapped up in a classic ThinkPad chassis that remains relatively light and comes with the standard durability perks.
The battery won't last through a full workday — at least with the 4K model — and the fan has a bit of a whine to it, but if you need this type of laptop on a daily basis, it should prove to be well worth the cost.
Who is this laptop for?
This is a specialized laptop not for the casual user, even if you need something for gaming. Xeon CPU, Quadro GPU, and ECC RAM options are priced for Enterprise, and that's where this laptop belongs. If you need something that can handle data-intensive rendering associated with design software, this will certainly fill that role.
Mobile workstation
A specialized workhorse with ThinkPad style.

The P1 brings ThinkPad build quality, easy upgrades, and powerful hardware to the table. The 4K display is outstanding, there are lots of ports, and the keyboard and touchpad are on the mark. It costs quite a bit in relativity to standard Ultrabooks, but the specialized hardware inside is key for certain industries.
Get the Windows Central Newsletter
All the latest news, reviews, and guides for Windows and Xbox diehards.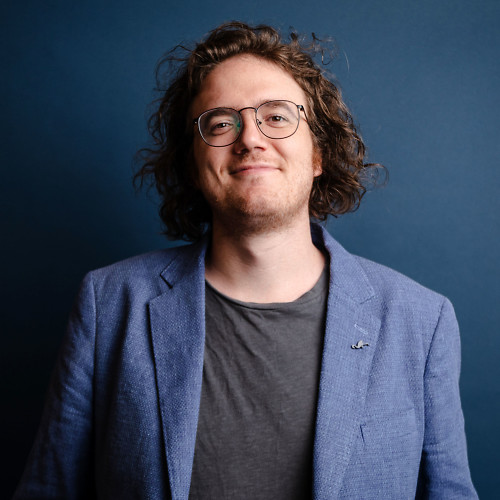 Senior Editor, Laptop Reviews
Cale Hunt is formerly a Senior Editor at Windows Central. He focuses mainly on laptop reviews, news, and accessory coverage. He's been reviewing laptops and accessories full-time since 2016, with hundreds of reviews published for Windows Central. He is an avid PC gamer and multi-platform user, and spends most of his time either tinkering with or writing about tech.