Lenovo ThinkPad P52 review: A big, heavy chassis packed with workstation performance
Big laptop with big power.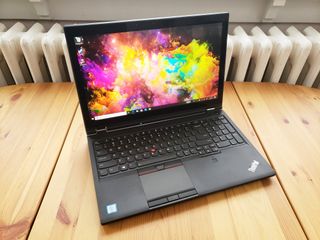 Lenovo's ThinkPad line is designed for the corporate and business crowds, and it offers specialized workstations on top of an already impressive selection for those who need extra power for design, editing, and development software.
The 15.6-inch ThinkPad P52, accompanied by a larger 17.3-inch ThinkPad P72, focuses mainly on performance and durability, and sacrifices some portability to achieve its goals. I used the ThinkPad P52 for about a week to see what it's all about.
From $1,349Bottom line: It's thick, it's heavy, and the battery life is underwhelming, but the ThinkPad P52 brings a powerful collection of hardware focused on design and development, a beautiful 4K display, outstanding keyboard, and plenty of ports.
For
Vivid 4K screen
Oustanding keyboard and touchpad
Runs quiet and cool under load
Varied port selection
Strong performance
Easily upgradeable
Against
Chunky, heavy chassis
Short battery life
Lenovo ThinkPad P52 tech specs
Lenovo supplied Windows Central with a P52 review unit complete with 8th Gen Intel Core i7-8850H vPro processor (CPU), 16GB of DDR4 RAM, NVIDIA Quadro P3200 Max-Q dedicated graphics card (GPU), and a 512GB M.2 PCIe solid-state drive (SSD) coupled with a 1TB 7,200 RPM hard-disk drive (HDD). This exact model starts at about $3,487, but lesser models can be had starting at about $1,349.
Swipe to scroll horizontally
Category
Spec
OS
Windows 10 Pro
Processor
8th Gen
Intel Core i7-8850H vPro
Six cores
Up to 4.30 GHz
RAM
16GB DDR4-2400MHz
Graphics
NVIDIA Quadro P3200 Max-Q
6GB GDDR5 VRAM
Storage
512 GB PCIe M.e SSD
1TB 7,200 RPM HDD
Display
15.6 inches
3,840 x 2,160 (4K UHD)
IPS, touch, glossy
Ports
Three USB-A 3.1
Two Thunderbolt 3
HDMI 2.0
SD card reader
Mini DisplayPort 1.4
RJ45 Ethernet
3.5 mm audio
Audio
Dual 2 W speakers
Dolby Premium Audio
Wireless
Intel Wireless-AC 9560
802.11ac (2 x 2)
Bluetooth 5.0
Camera
Front-facing 720p
IR for Windows Hello
Biometrics
Fingerprint reader
Keyboard
Backlit with numpad
Touchpad
Precision with physical buttons
TrackPoint system
Battery
90 Wh
170 W AC adapter
Dimensions
14.86 inches x 9.93 inches x 0.96 inches
(377.4 mm x 252.3 mm x 24.5 mm)
Weight
From 5.4 pounds (2.45 kg)
Lenovo ThinkPad P52 design
The ThinkPad P52 has a traditional ThinkPad design, with a black finish, dual silver hinges, and a logo on the lid with a red status LED. The main portion of the chassis is made from a durable aluminum alloy, with a carbon-fiber blend for the lid. Lenovo put it to the test, and it passed multiple MIL-STD 810G certifications to prove it can stand up to a fair share of abuse.
You might think that this laptop is relatively lightweight thanks to the materials used in construction, but this is not the case. Models without a 4K display or beefy Quadro P3200 GPU start at about 5.4 pounds (2.45 kg), climbing noticeably when you spec up. The P52 is also about an inch thick, so while it is portable, it's not something you want hanging off of your back or over your shoulder for extended periods.
Image 1 of 3
Ports are split up along the sides and the rear edge of the laptop along with ample exhaust. The left side has a single USB-A and a full-size SD card reader, while the right side has two more USB-A and Mini DisplayPort. Along the back are two Thunderbolt 3 (both with 4x lanes PCIe), Lenovo's proprietary charging port, HDMI, and RJ45 Ethernet. Working with multiple external accessories should not be an issue thanks to proper spacing, and mixing in a Thunderbolt 3 docking station can provide further connectivity.
Hinges are stiff and do a good job of keeping the bulky lid in place even when working in a moving vehicle, and along the bottom, between the hinges, are two status lights for network and drive. It's a nice touch that's not often seen. Above the display, centered in the thick bezel, is an IR camera for facial recognition through Windows Hello, which ups security and convenience. Lenovo has also embedded a fingerprint reader in the right palm rest, which also works promptly with Windows Hello. It's out of the way of the right hand while typing, so no worries there.
Lenovo ThinkPad P52 display
The review unit I have here includes the optional 4K touch display — Lenovo also provides an FHD option — and it is beautiful. Right out of the box it hits 100 percent of the sRGB and AdobeRGB color gamuts and even hits 96 percent NTSC. If you're using this laptop for design and editing work, you're no doubt going to love it.
I wish Lenovo hadn't gone with a glossy finish (no doubt due to the touch display) because working in a well-lit room causes some glare issues. Brightness hits somewhere between 300 and 400 nits, but even attempting to take pictures of the laptop without direct sunlight was a bit of a challenge.
Bezel along the top and bottom of the display is about the same thickness, and along the sides, it's thinner but likewise matching. There's no denying that there's a lot of bezel here, though the brilliant display does distract from it. The overall theme of this laptop seems to be thickness, so while it does stick out, the bezel kind of fits.
Lenovo ThinkPad P52 keyboard and touchpad
Image 1 of 3
Lenovo made great use of space with the keyboard, fitting in a number pad without sacrificing key spacing on the rest of the board. There's plenty of key travel and keys bottom out softly, and if you're using this laptop for a lot of typing, you're in for a pleasant experience. It brings everything we love about ThinkPad keyboards, including a ThinkPad TrackPoint with red pointer and physical buttons.
There's a second set of smaller buttons below the sandwiched Precision touchpad, and there's no physical click to the pad itself. This might be a bit of an annoyance if you're not used to clicking separate buttons, but it shouldn't sway your decision. The touchpad tracks precisely, it's smooth, and though it might be slightly smaller due to spacing for buttons, it's not ineffective.
Instead of the common speaker placement on the bottom sides of the laptop, the P52 has a bar — with dual 2 W speakers — above the keyboard. Sound gets quite loud without distorting, and while it's not as full as some laptop audio, it's really not bad.
Lenovo ThinkPad P52 performance and battery
Part of the elevated cost of mobile workstations comes from Independent Software Vendor (ISV) certifications, which guarantees essential design and development software will perform optimally on a system. Not only is the ThinkPad P52 Lenovo's only 15-inch laptop certified for VR rendering, but it also includes certifications for applications from Autodesk, Siemens, Adobe, ANSYS, and SOLIDWORKS, to name a few.
There's a lot of room inside the thick chassis, and Lenovo makes the most of it with space for two M.2 PCIe SSDs, a 2.5-inch drive slot, and four sticks of RAM. There's a quick-access panel on the back that lets you swap out hardware for easy upgrades. An effective cooling system also takes up space, but it's worth it. The laptop runs cool and quiet under load, even while stress testing.
The P52 does have a removable 90 Wh battery, but there's no internal backup to allow for hot swaps. If you're working in the field, you can bring along a couple of backups, but you will have to shut down the device before switching. With the 4K display option, the P52 lasted for just more than four hours from a single charge when going about regular computing tasks. With fans running and GPU humming, that number will drop significantly. The FHD model no doubt gets better battery life, but in any case, you won't want to go far without taking the 170 W AC adapter with you.
CPU
Geekbench 4.0 Benchmarks (Higher is better)
Swipe to scroll horizontally
| Device | CPU | Single core | Multi core |
| --- | --- | --- | --- |
| Lenovo ThinkPad P52 | i7-8850H | 5,001 | 18,468 |
| Lenovo ThinkPad P1 | i7-8850H | 4,926 | 18,230 |
| HP ZBook 15u G5 | i7-8650U | 4,835 | 16,075 |
| MSI PS63 Modern | i7-8565U | 4,909 | 14,466 |
| Huawei MateBook X Pro | i7-8550U | 4,706 | 14,342 |
| Lenovo Legion Y740 15 | i7-8750H | 4,975 | 22,294 |
The review model does not have an Intel Xeon CPU, but the Core i7-8850H is a beast that can handle a heavy workload.
GPU
Geekbench 4.0 OpenCL (higher is better)
Swipe to scroll horizontally
| Device | GPU | Score |
| --- | --- | --- |
| Lenovo ThinkPad P52 | NVIDIA Quadro P3200 Max-Q | 126,842 |
| Lenovo ThinkPad P72 | NVIDIA Quadro P5200 Max-Q | 164,026 |
| Lenovo ThinkPad P1 | NVIDIA Quadro P2000 Max-Q | 76,554 |
| HP ZBook 15u G5 | AMD Radeon Pro WX3100 | 42,071 |
| MSI PS63 Modern | NVIDIA GTX 1050 | 74,815 |
| Huawei MateBook X Pro | NVIDIA MX250 | 45,365 |
The NVIDIA Quadro P3200 GPU is the highest option Lenovo offers for the P52, but it's capable of handling VR rendering and other intensive tasks. It understandably posted an impressive score here.
PCMark
PCMark Home Conventional 3.0
Swipe to scroll horizontally
| Device | Score |
| --- | --- |
| Lenovo ThinkPad P52 | 4,165 |
| Lenovo ThinkPad P1 | 3,134 |
| HP ZBook 15u G5 | 3,323 |
| Lenovo Legion Y740 15 | 4,789 |
I also ran PCMark Creative Conventional test to see how well the laptop handles video and photo editing, gaming, video chat, and web browsing. The P52 scored 5,417, which is also a stellar number that puts it among the top 10 percent of all laptops that have run the benchmark.
VR
VRMark Orange Room
Swipe to scroll horizontally
| Device | Score |
| --- | --- |
| Lenovo ThinkPad P52 | 6,645 |
| Lenovo Legion Y740 15 | 8,537 |
The ThinkPad P52 is certified as VR-ready, meaning it can be used to render and develop VR applications. The 6,645 score is superb, even if it only measures how well the laptop can handle Rift, Vive, and Windows Mixed Reality headsets.
SSD
CrystalDiskMark (Higher is better)
Swipe to scroll horizontally
| Device | Read | Write |
| --- | --- | --- |
| Lenovo ThinkPad P52 | 3,120 MB/s | 1,551.5 MB/s |
| Lenovo ThinkPad P1 | 3,499.3 MB/s | 2,289.9 MB/s |
| HP ZBook 15u G5 | 3,448.0 MB/s | 1,566.4 MB/s |
| MSI PS63 Modern | 3,300 MB/s | 1,875 MB/s |
No issues with the Intel SSD here, as it offers up fast read and write speeds. Thanks to easy access and dual M.2 slots, you can upgrade storage as you see fit. The P52 also includes a 1TB HDD for bulk storage, though its speeds are understandably much slower.
Should you buy Lenovo's ThinkPad P52?
This laptop was designed from the start to be a workhorse, sacrificing some portability for raw power, and in that regard, it's a success. The ThinkPad P52 might weigh in at more than five pounds, and it might be an inch thick, but it's easily upgradeable, it comes with ISV certifications, it's secure thanks to IR camera and fingerprint reader, it remains cool and relatively quiet under load, and there's a varied port selection. The 4K display option is a knockout, too, with stellar color reproduction and touch functionality, and the keyboard is a dream.
The biggest downside here other than the fact that you probably won't want to carry it along with you for extended periods is battery life. The 4K model only lasts about four hours on balanced performance when going about lightweight tasks, with that number cut significantly when the GPU and fans are humming. As long as you don't mind bringing along the AC adapter and can live with the weight, the ThinkPad P52 will put up a strong performance and will take a beating without much issue.
Powerful, thick workstation
Trade performance for portability

The ThinkPad P52 trades portability and battery life for outstanding performance. The 4K display is beautiful, there are plenty of ports, the keyboard is top-of-class, and you can upgrade hardware down the line to keep the laptop relevant into the future.
Get the Windows Central Newsletter
All the latest news, reviews, and guides for Windows and Xbox diehards.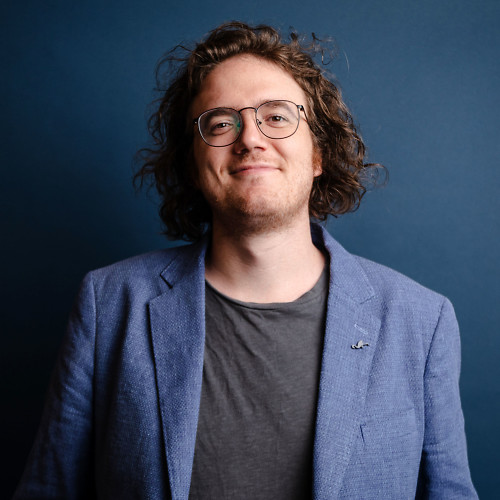 Senior Editor, Laptop Reviews
Cale Hunt is formerly a Senior Editor at Windows Central. He focuses mainly on laptop reviews, news, and accessory coverage. He's been reviewing laptops and accessories full-time since 2016, with hundreds of reviews published for Windows Central. He is an avid PC gamer and multi-platform user, and spends most of his time either tinkering with or writing about tech.