Lenovo ThinkPad T580 review: Big T-series performance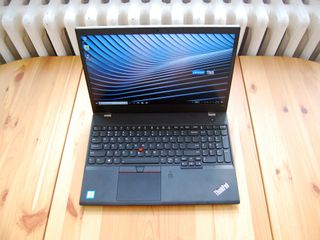 Lenovo makes a wide range of ThinkPads, with the T-series and X-series models sitting near the top of the pile. I have here the T580, which offers a 15.6-inch display (the rest of the T-series ThinkPads are set at 14 inches), full keyboard with number pad, hot-swappable battery system, and a bunch of the extra security and ease-of-use features you expect from a business laptop.
I used the ThinkPad T580 for about a week, coming away generally impressed but not without a few reservations. Let's take an in-depth look at this big laptop and see whether or not it's the right device for you.
About this review
Lenovo loaned Windows Central a review unit of the ThinkPad T580. This specific model has inside an 8th Gen Intel Core i7-8650U vPro processor (CPU), 16GB of DDR4-2400MHz RAM, a 512GB PCIe M.2 solid-state drive (SSD), and a 15.6-inch FHD (1,920 x 1,080) touch display. This specific configuration costs about $1,770 from Lenovo. Models start at about $980.
Lenovo ThinkPad T580 hardware and specifications
Swipe to scroll horizontally
Category
Spec
Processor
8th Gen Intel Core i7-8650U vPro
Quad-core
Display
15.6-inch FHD (1,920 x 1,080) IPS
Touch
RAM
16GB DDR4-2400MHz
Storage
512GB Samsung PM981
PCIe M.2
Graphics
Intel UHD Graphics 620
Ports
Thunderbolt 3
USB-C 3.1
Two USB-A 3.0
HDMI 1.4b
RJ45 Ethernet
SD card reader
3.5mm audio
Ethernet side dock extension
Speakers
Dual 2W speakers
Dolby Audio Premium
Wireless
Intel Dual Band Wireless-AC 8265
(2 x 2)
Bluetooth 4.1
Optional Fibocom L850 LTE
Camera
Front-facing 720p
Security
dTPM 2.0
FIDO
ThinkShutter
Kensington lock slot
Biometrics
Fingerprint reader
Optional IR camera
Keyboard
Full with number pad
Backlit
Touchpad
Precision
TrackPoint system included
Battery
32 Wh (internal)
24 Wh (external)
Optional 48 Wh and 72 Wh external
Weight
From 4.29 pounds (1.95 kg)
Dimensions
14.40 inches x 9.95 inches x 0.79 inches
(365.8 mm x 252.8 mm x 20 mm)
Lenovo ThinkPad T580 design and features
Image 1 of 4
The ThinkPad look hasn't changed much, especially in the T-series corner, but that's OK. The outside has a soft-touch finish and the inside, around the keyboard and touchpad, is more of a hard plastic. Just about everything here is made from glass-fiber reinforced plastic, but it still weighs in at 4.29 pounds (1.95 kg) and up depending on whether you opt for the 4K display or a larger external battery. It's not the most portable laptop — it's also 0.79 inches thick — but its performance I think makes up for the size.
The plastic body has a bit of flex when twisted, but the lid is held sturdy with two tight hinges. Working in a moving vehicle shouldn't be a problem, and the T580 has undergone 12 MIL-STD 810G certification tests to certify that it can put up with the perils of the road, like heat, cold, shock, vibration, and humidity. Optional LTE support makes this laptop more mobile so that that extra durability will come in handy.
Most ports are located on the right side of the laptop, including Ethernet, HDMI, two USB-A, an SD card reader, and a 3.5mm audio jack for headphones. There's lots of spacing between so you won't get any overlap when trying to use multiple peripherals. On the left side is a USB-C port that doubles as a charging port, and next to it is a Thunderbolt 3 port coupled with a Lenovo Ethernet side dock extension port.
The T580 comes with some built-in security features that users and admins alike an appreciate. This model includes a vPro CPU for remote management, and it likewise has a discrete Trusted Platform Module (dTPM) 2.0 chip for extra encryption and security. A fingerprint reader is set into the right palm rest, out of the way of your hand while typing. I tested it out plenty of times during use, and while it might seem like it takes an extra split second to log in compared to some other systems, it worked every time. There is an optional IR camera available (this model didn't have it), though with face recognition you'll lose the ThinkShutter, which is a quick and easy way to hide your 720p webcam without bits of paper or sticky tack.
To remove the back, there are eight Philips-head screws to remove. Once inside, you have easy access to RAM, SSD, and Wi-Fi card. This means you can save some money now by choosing lesser hardware at checkout and upgrading later when you come across a sale. Two speakers also inhabit the back of the laptop, and in testing, they're above average. They get plenty loud without distorting and provide a full sound.
Lenovo ThinkPad T580 display
This clamshell notebook comes with a 1080p touch display, but you can opt to go with non-touch 1080p or 4K option if you don't think you'll use your fingers much for pointing. It's a big display, allowing you to multitask easier, but the relatively thick bezel is raised and has an edge. I've seen this type of bezel on other ThinkPads, and I've seen the glue come unstuck along the bottom for an unsightly (and dirt-collecting) gap. It's not happening here yet, but it's something to consider.
The FHD models hit about 250 nits brightness — the 4K option should hit about 300 nits — so you might find that you can't go bright enough when working in a well-lit room. Color isn't stellar either, and testing reproduction I got back 64 percent sRGB and 48 percent AdobeRGB. For a business laptop, these results aren't particularly surprising, but this laptop does cost nearly $2,000, and it would be nice to see something with a better picture. You can get an X1 Carbon in the same price range, for example, and it has 100 percent sRGB and AdobeRGB.
Overall it's not an awful display, especially for productivity purposes. I used it mainly for word processing and web browsing and didn't have a problem with it, but if you want to get into some multimedia editing — there is an optional NVIDIA MX150 2GB graphics card (GPU) available — you'll start to notice the lack of color.
Lenovo ThinkPad T580 keyboard and touchpad
Image 1 of 2
It's tough to complain about the keyboard on a ThinkPad, and here is no different. Keys have ample travel for a comfortable day, and they feel soft while still making a click. The size of the T580 allows for a full number pad, and otherwise, you get a full range of functions attached to the F keys. There's a three-stage backlight for working in the dark, and overall it's classic ThinkPad quality.
The Precision touchpad uses Microsoft's drivers for full Windows 10 gesture support, and while it works flawlessly and it's appropriately sized, its off-center placement bugs me. I understand it has to line up with the middle of the keyboard for the TrackPoint system — that red nub and physical buttons — to work correctly, but it's nevertheless irksome.
The bottom line here is that the T580 is ready to handle your typing and pointing comfortably. When under a deadline, you won't have to worry about your hardware slowing you down.
Lenovo ThinkPad T580 performance
Unlike some other ThinkPads, Lenovo has kept a hot-swappable bridge battery system in play here. This means that you can switch out a dead battery for a full battery without shutting down your PC, perfect for when you have to hit a deadline or when you're on a long-haul flight. The T580 has a built-in 32 Wh battery with a secondary external battery available in three sizes. I have the 24 Wh pack here, but there's also 48 Wh ($15 extra) and 72 Wh ($35 extra) options at checkout. Unfortunately, the battery combination here doesn't offer much life. I got about five hours when using the laptop normally, so you'll want to splurge for the larger batteries to get a full day from a single charge.
The tradeoff here is stellar performance. The 8th Gen Core i7 CPU is a beast, and 16GB of DDR4 RAM doesn't hold it back, but the fan seems to have to work often to keep the laptop cool. When it's on, you'll notice it.
CPU
Geekbench 4.0 benchmarks (higher is better)
Swipe to scroll horizontally
| Device | CPU | Single core | Multi core |
| --- | --- | --- | --- |
| Lenovo ThinkPad T580 | i7-8650U | 4,920 | 14,636 |
| HP ZBook 15u G5 | i7-8650U | 4,853 | 16,075 |
| Lenovo ThinkPad T480 | i5-8250U | 3,940 | 12,559 |
| Lenovo ThinkPad T470 | i5-7300U | 4,394 | 8,580 |
| Lenovo ThinkPad X1 Tablet | i7-8650U | 4,971 | 14,289 |
| Microsoft Surface Pro | i7-7660U | 4,513 | 9,346 |
| Lenovo ThinkPad X1 Carbon | i7-8650U | 5,025 | 14,178 |
| Dell XPS 13 (9370) | i7-8550U | 4,681 | 14,816 |
| Lenovo Yoga 730 13 | i5-8250U | 4,178 | 13,354 |
| Lenovo ThinkPad X280 | i5-8250U | 4,061 | 13,017 |
| LG gram 15 | i7-8550U | 5,033 | 12,906 |
| Samsung Notebook 9 Pro 15 | i7-7500U | 4,431 | 8,669 |
Nothing out of the ordinary here. The 8th Gen Core i7 CPU performs well, essentially matching performance in the X1 Carbon and X1 Tablet. You'll be able to handle multiple tasks at once with ease, especially backed up by 16GB of RAM.
GPU
Geekbench 4.0 OpenCL (higher is better)
Swipe to scroll horizontally
| Device | Compute score |
| --- | --- |
| Lenovo ThinkPad T580 | 18,879 |
| HP ZBook 15u G5 (AMD) | 42,071 |
| Lenovo ThinkPad T480 | 18,245 |
| Lenovo ThinkPad T470 | 21,276 |
| Lenovo ThinkPad X1 Tablet | 22,211 |
| Microsoft Surface Pro | 30,678 |
| Lenovo Yoga 730 13 | 21,000 |
| Lenovo ThinkPad X280 | 21,142 |
| LG gram 15 | 22,334 |
| Samsung Notebook 9 Pro 15 | 19,769 |
Integrated Intel UHD graphics perform up to standards here, and there's an optional NVIDIA MX150 GPU with 2GB of GDDR5 VRAM if you'd like a bit of extra power.
PCMark
PCMark (Home Conventional 3.0)
Swipe to scroll horizontally
| Device | Score |
| --- | --- |
| Lenovo ThinkPad T580 | 3,451 |
| HP ZBook 15u G5 | 3,323 |
| Lenovo ThinkPad T480 | 3,254 |
| Lenovo ThinkPad T470 | 3,103 |
| Lenovo ThinkPad X1 Tablet | 3,059 |
| Microsoft Surface Pro | 3,055 |
| Lenovo Yoga 730 13 | 3,121 |
| Lenovo ThinkPad X280 | 3,335 |
| LG gram 15 | 3,395 |
| Samsung Notebook 9 Pro 15 | 3,542 |
The PCMark Home Conventional test measures how well the hardware in a laptop works together to accomplish usual tasks. The T580 beat out most of the other laptops we've recently reviewed, and this performance can be seen every time you sit down to use the laptop.
SSD
CrystalDiskMark (higher is better)
Swipe to scroll horizontally
| Device | Read | Write |
| --- | --- | --- |
| Lenovo ThinkPad T580 | 1,743.7 MB/s | 1,683.2 MB/s |
| HP ZBook 15u G5 | 3,448.0 MB/s | 1,566.4 MB/s |
| Lenovo ThinkPad T480 | 1,738.1 MB/s | 1,174.9 MB/s |
| Lenovo ThinkPad T470 | 1,079 MB/s | 716.1 MB/s |
| Lenovo ThinkPad X1 Tablet | 3,398.1 MB/s | 1,946.6 MB/s |
| Microsoft Surface Pro | 1,284 MB/s | 963 MB/s |
| Lenovo Yoga 730 13 | 2,790.6 MB/s | 506.8 MB/s |
| Lenovo ThinkPad X280 | 3,366.1 MB/s | 1,901.5 MB/s |
| LG gram 15 | 554.1 MB/s | 449.6 MB/s |
| Samsung Notebook 9 Pro 15 | 549.9 MB/s | 519.3 MB/s |
Lenovo uses a Samsung PM981 M.2 SSD here, with a PCIe bus for fast transfer speeds. Read speeds aren't much higher than write speeds here, but it's still zippy storage that won't hinder your productivity.
Lenovo ThinkPad T580 review conclusion
Image 1 of 2
The ThinkPad T580 has a lot going for it, including excellent performance, comfortable typing experience, durable build, and lots of ports. It has the security features you expect from a business laptop, and the hot-swappable battery system makes it easy to plan for a long flight or time in the field. Unfortunately, the built-in battery coupled with the standard 24 Wh battery only gets about five hours of life, so you'll want to chip in the extra cash for a larger external option. The 72 Wh battery will stick out the bottom of your laptop, but it will deliver the most life.
Like a lot of business laptops, the T580's display isn't very bright, and it has weak color reproduction. If you're interested in a bit of multimedia editing, you might want to look elsewhere, but for productivity purposes, it will do fine.
Who is this laptop for?
Overall this is a fine laptop if you need the 15.6-inch form factor for screen real estate, plus it has the hardware inside that allows for serious multitasking. The hot-swappable battery system can be used when you're away from your desk for extended periods (there's also optional LTE support), and security features are designed to handle your sensitive data better. As long as you don't expect a display with excellent color reproduction or excellent battery life from the stock options, this should prove to be a good laptop.
Pros
Hot-swappable battery
Excellent performance
Keyboard can't be beat
User accessible and upgradeable
Well-rounded port selection
Plenty of configurations available
Cons
Short battery life
Dim display
Poor color reproduction
Get the Windows Central Newsletter
All the latest news, reviews, and guides for Windows and Xbox diehards.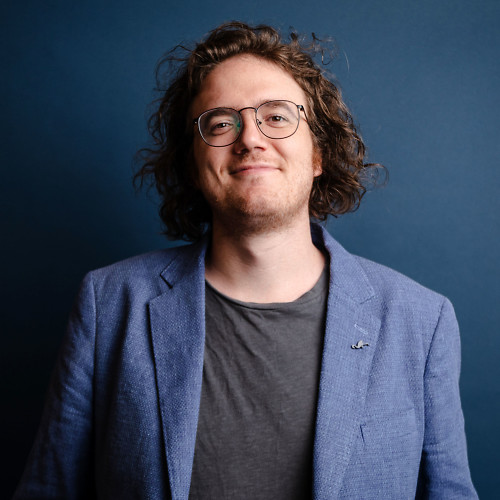 Senior Editor, Laptop Reviews
Cale Hunt is formerly a Senior Editor at Windows Central. He focuses mainly on laptop reviews, news, and accessory coverage. He's been reviewing laptops and accessories full-time since 2016, with hundreds of reviews published for Windows Central. He is an avid PC gamer and multi-platform user, and spends most of his time either tinkering with or writing about tech.