Lenovo wants to improve handwriting on Windows 8.1 devices with new WRITEit app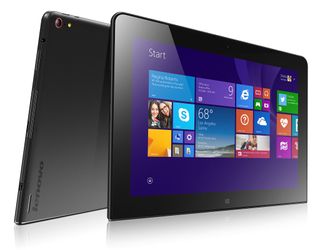 Lenovo has launched a new application for select Windows 8.1 tablets and hybrids called WRITEit, which the company hopes will help improve handwriting on touchscreens.
WRITEit works with any digitizer, active pen or AnyPen-based product to let users write almost anywhere they can type on a Windows tablet. Lenovo says:
The WRITEit app can be used on the Lenovo ThinkPad YOGA, ThinkPad Helix, ThinkPad 10 and YOGA Tablet 2 8-inch models. The app itself is available to download for free from its official website. Lenovo will expand support for WRITEit to more of its products in the coming months.
Lenovo first announced WRITEit at CES 2015 and we got an early look at the app at that time. Stay tuned as we will post a demo of the WRITEit app with the Lenovo YOGA Tablet 2 8-inch using the AnyPen technology later today.
Source: Lenovo (opens in new tab)
The way WRITEit is written ,I can guess they are the owner of SHAREit :P

They are the Owner of SHAREit

Very nice! Would be something MS should implement across the board in W10. I know the handwriting panel is avaiable through the onscreeen keyboard, use it quite often on my SP3, but this does seem more intuitive! :)

Same thoughts, its job for MS. Like there were developers wasting time developing Remote desktop apps, something microsoft should have done since the beginning

This had GOT to be put right into the OS for windows 10. Why they don't do this I don't know, because windows recognition engine is insanely good, probably better than Lenovos.

I can report that they intend to make this available to everyone on Windows: https://mobile.twitter.com/DOitApps/status/587768517128286208

Cool idea but that's got to be one of the worst layouts I've seen for a webpage on the Lenovo site.

I already had to uninstall all of the software on my wife's Lenovo ThinkPad 8. I can only imagine the lady this would introduce. I agree with previous comments. This should be baked into the OS direct.

Introduce all of us to that lady too, will ya?

Lets not forget their SSL breaking SuperFish everyone. It's not as much omg they're spying, it's that they're greedy enough to inject ads like that, on top of breaking SSL connections.

It is time to move on already. They made a mistake, they apologized, they fixed what was wrong. This was not WWII.

Hey Daniel, looks like they're gonna let other Windows users download it too: https://mobile.twitter.com/DOitApps/status/587768517128286208

Another MS stupidity. To write chinese in WP setting keyboard\add chinese done. In w8.1 I have to watch a youtube video to figure it out and the it is half as effient as WP. You know what MS, just copy the WP handwrite into W8.1 and everyone happy.

WP has pen support. Where did you know this

Not sure about pen support on WP but I can write the character with my finger and WP will pop up bunch of suggestions just like in english.

Using an app or the built -in Chinese keyboard?

I am comparing WP build-in chinese hand write keyboard(press the key below the z) and my V8P w8.1 build in(from MS) chinese hand write keyboard - both use finger draw. OMG the one in w8.1 is crap.

Lenovo is so innovative.. Se the Sharit app..

Question: Isn't Windows 10 bringing support for pen input in any field?

Why not just invest in a better pen. Handwriting on my sp3 is flawless.

Hopefully this becomes standard in the OS on all systems with stylus support. What a great feature.
Typing, swyping and wordflowing using a keyboard will never equal the art of handwriting.

Typical irrational response for a Chinese company, when they have clearly apologised and updated all laptops and their business thinkpad line were never affected by that ads software.

You seem to be an HP employee then, hope you get paid at least minimum wage for this.

The best handwriting program is xournal!

I'm totally in favor of anything that improves handwriting on touchscreens. Typing on touchscreens is so unintuitive and slow compared to physical keyboards that alternative input methods are quite welcome!

I just wish someone would edit the exe to make it run on any windows tablet with a pen. I want to try it on my surface!

search for it on forum Xda developers, this is written with writeit.... on a surface 3. or search for comment essayer lenovo writeit grt

I was just about to search on xda, I want to run it on my SP2 :)

will the problem for thoese small tablet or laptop is that a 16:9 or 16:10 screen is just not enough. A bit miss the 4:3 computer,

For some reason this site doesn't like it - have to write in the plain text box. But in Word or even in the IE address bar it works great. Some of the gestures don't seem to work as advertized but maybe I'm doing it wrong. I'm ising on a Thinkpad Tablet 10. It seems more accurate than the writing box but that might be just perception. Can't wait to get it on my SP3.
Windows Central Newsletter
Thank you for signing up to Windows Central. You will receive a verification email shortly.
There was a problem. Please refresh the page and try again.