Lenovo's upcoming Smartband SW-B100 fitness tracker will be able to unlock your PC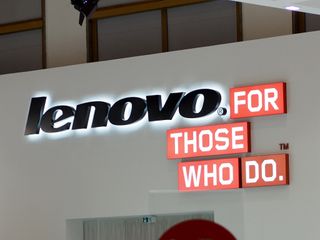 Lenovo's foray into the world of wearable devices is set to commence with the Smartband SW-B100, which is now listed on the manufacturer's official website. The fitness tracker was seen making its way to the FCC earlier the month, which revealed a rectangular display.
The product page for the Smartband SW-B100 shows that Lenovo is targeting a younger audience with its first fitness tracker, which will come with the following features:
Exercise Tracking: Steps/Distance/Calories/Heart rate, and daily/weekly/monthly data graph in APP
Sleeping Tracking, and daily/weekly/monthly data graph in APP
Smart Device Interaction: call/SMS alert reminder with number or name
Alert Reminder: smart clock, appointment alerts/exercise reminders
SNS sharing: sharing of track information to main SNS
In addition to tracking your vitals and showing notifications, the Smartband SW-B100 will be able to automatically log in to a connected PC without entering a password. Xiaomi's affordable Mi Band offers a similar feature, although that particular wearable device unlocks your device when it is in close proximity.
Judging by the image of the device on Lenovo's page as well as earlier rumors, it looks like the Smartband SW-B100 will eschew Android Wear for a more basic operating system, similar to what Samsung has done with the RTOS-based Gear Fit. From what is listed on Lenovo's site, it looks like the SW-B100 will be available in blue and grey color variations, and will sync with Android devices running Android 4.3 and later, as well as iPhones and iPads running iOS 7.1 and above. Windows Phone support is not listed yet.
What is your take on Lenovo's upcoming Smartband SW-B100?
Source: Lenovo (opens in new tab)
Thanks Kshitiz for the tip!
Windows Central Newsletter
Get the best of Windows Central in in your inbox, every day!
Great job not supporting WP?
............
Or, poor job WC for posting an article totally useless to it's readers.

It's important to Windows as this is a smart way to access windows securely and hassle free.
This is Windows central now.

Possibly.... I can understand that... This brings about a new Revelation now.....
............
We now don't have a place to go for everything only WP... Not good because the fact that this site covered things only related to WP, and the Windows products that compliments WP, no longer uses WP as the center point for relevance,, means that we may have to find another site dedicated solely to WP news...
...............
I guess my point is that WP fans are what made WPC what it is... This kind of article shuts out people that are here mainly for WP news, and anyone that was here for Nokia news... We lost what we had before, and this opens an opportunity for another website to focus on WP, and the products, and accessories that work with WP.. That might be a better option for some of us going forward who don't care to weed through the unrelated news... I still think that WP should be at the center of discussion, and Daniel as chief editor should draw the line somewhere that pleases everyone.... Maybe we should have a vote on what defines relevance here.
................
What should define relevance on WC? - VOTE NOW: http://strw.pl/92c39cd4

We still get all WP news through excellent articles. But lets face it, there were times with not many WP news, so they just expanded coverage. It still centers around WP though, and you'll still get breaking news about WP here first. All they need is a way of filtering WP-only news so that you can be happy.

Nothing wrong with expanding coverage that satisfies the majority of CURRENT WC users.. This obviously doesn't... We are all aware that this is WC now, so it doesn't help stating the obvious to us.... That is besides the point.

Yes, we know that, but this is all about articles like this, and not letting it get out of hand... It's about principle..

I thought the same, but perhaps with the unification of Windows 10, everything that works for Windows will automatically work for Windows Phone, eventually?

I know I'm probably late,but Mashable is reporting Windows Phone support...

Whats with all the lenovo news lately on WC? Is ms going to buy lenovo or get into some kind of strategic alliance? I don't see the relevance for windows or WP.

No Windows phone support. We know it's capable thanks to fit bit.

Lenovo should make windows phones as well.

This is WINDOWS CENTRAL news?

Well, they do make PC's that run Microsoft's operating system and this article certainly mentioned that.

Kind of a stretch since the only relevance to a PC is that it'll unlock it, hardly think anyone here would buy one just for that as it doesn't support WP which is where it would be most useful.

No, this article is unrelated to Windows news... I can't understand why I just wasted my time reading it... The bad part is that you don't find out it's unrelated until the very end... So, we are reading thinking this is a possible product we can use, and at the end we get a huge slap in the face.... I wonder if Daniel Rubino approves these articles.. If not they should go through him first...

This article has a very minimal Windows news value. What's next? A monopod that can press the ON button on your laptop while you sit on a couch? Its relevance is like an iPhone or an iPad that can sync with your PCs thru USB connection now can do it 3x faster. So WCentral needs to post those, too? Remotely relevant.

Maybe WC needs to add tags near the title for articles. That way we can choose if we're interested, or not... It's annoying reading a whole article then at the end it says "oh BTW, most of you, who are probably WP fans, have no use for this"........ WC shouldn't become a place to make us loose faith in our platform, or leave us with a negative experience...
............
We're on the cusp of W10, and it's all about convergence going forward.. That is our mindset, and it's the tone that MS is trying to set... This article goes COMPLETELY against the idea of unification, synergy, or convergence when it comes to WP, and PC....

Yup, I was really expecting something different from the article upon reading the notification on my phone. The article feels like it should have been posted in another part of Mobile Nations and not here on Windows Central.

hope it'll be pretty...sick of all the ugly ones

Even if it's "pretty" you can't use it with your WP device,,, assuming that you use WP.

of course i'm using WP...yeah you probably right

Gimme WIndowsPhone support or get out of the way, you're blocking my view.

Lenovo has very thin laptops now. Hope could it block your view?

As others mentioned this isn't remotely windows news. Here I was reading it wondering if it was using some sort of new windows technology. Silly me. Maybe something in the subject line saying spoiler I have nothing to do with windows anything would be useful so we can easily skip it.

This is probably the first time I agree with all the people saying this isn't relevant, what has it got to do with WP?
I really don't see the connection to Windows anything other than a company that makes Windows computers, is making a smartwatch for users of Windows computers that use iOS or Android.
What does the product/update /device do to enhance my experience within the Windows ecosystem or increase the reach of Windows?
'It can unlock your PC...(insert entire article here)... but they won't be supporting Windows Phone users.'
Frustrating to go that far and then read THAT.
I appreciate knowing this as if I really cared I could go scratch and meow at Lenovo's door until they supported WP, but it really isn't worth it. I'll stick with Fitbit and if it's good enough, Microsoft's new tracker. /rant Also sorry Harish... Taking a lot of heart on this article... But it's not personal.

What should define relevance on WC? - VOTE NOW: http://strw.pl/92c39cd4

I used your link. Thanks for posting that it'll give a better indication of what we are interested in seeing

It could, but I'm not positive if anyone will see it.

lenovo. FOR THOSE WHO DO (NOT USE WINDOWS PHONE).

Like we another fitness device.

WinCentral comments, hours of entertainment.

Your implying that we are off base by raising an issue with the article. Which part is entertaining to you?

I wonder if this will work as a second step of the login on W10

Pretty sure that they are the largest manufacturer of Windows products in the world. So I'd wager they're relevant.

So they sell windows pcs, their staff probably use windows, but no love for Windows phone.
Windows Central Newsletter
Thank you for signing up to Windows Central. You will receive a verification email shortly.
There was a problem. Please refresh the page and try again.