Looking ahead to exciting, busy times leading to Windows 10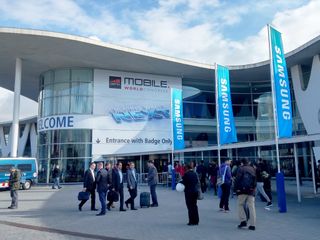 It's going to be one busy year as we head towards Windows 10
We like busy times around here. With being busy comes exciting things to be busy for. This year is going to be crazy. Already we're into February, we've seen CES come and go, not to mention the January 21 Windows 10 event and subsequent releases of new builds of Microsoft's next operating system for both desktops and phones.
It's keeping us all on our toes, for sure, but it's only just beginning. The coming weeks and months show no signs of slowing down. We've got a series of events to look forward to, more builds of Windows 10 and ultimately the main event, the proper launch later this year. Here's what's coming up in the near future.
The next big event is Mobile World Congress (MWC). While CES is a huge show, it doesn't compare to MWC when it comes to mobile. There are no washing machines, refrigerators and TVs there, it's all mobile, all the time. It takes us to Barcelona, Spain, and we already knew from January's event that Microsoft will be talking more about Windows 10 there.
Since, Microsoft has sent out invites to a press event on March 2.. It's an early start, for sure, kicking off at 8.30am local time. Windows Central will be there of course, with Mark Guim and myself making the jaunt to Spain to cover it all. We may even break out the liveblog machine, so if you need a reason to get up early, there it is.
Happening the same week as MWC and at the other side of the world, no less, is the annual Game Developers Conference (GDC). Microsoft will also be on hand here, too, to talk about Windows 10 and more specifically how it relates to Xbox. We'll be in San Francisco, too, and will be all over the Xbox press event on March 4. We've heard about how Microsoft is starting to bring Xbox gaming into PCs with Windows 10, but as yet we've not heard a great deal about how it's going to affect the console itself. Something very exciting, and we're looking forward to seeing what comes out of it.
After that we then start looking towards Microsoft's biggest event of the year, the Build developer conference. The popularity is clear with the event having sold out in an incredibly short time, with a lot of excited developers making the trip to California to find out how they're going to be able to make great apps for Windows 10.
And all that just takes us into May. After that there's E3 and Gamescom for Xbox fans to follow closely, and in September we'll be making the trip to Berlin once again for the annual IFA conference that last year saw the launch of the Lumia 830 and Lumia 730/735. With Windows Central's ever expanding coverage we'll be talking a lot about Xbox, laptops, tablets, wearables, apps, accessories, you name it.
It's a truly exciting year in prospect, and we're thrilled to have you along for the ride.
Richard Devine is an Editor at Windows Central. A former Project Manager and long-term tech addict, he joined Mobile Nations in 2011 and has been found on Android Central and iMore as well as Windows Central. Currently you'll find him covering all manner of PC hardware and gaming, and you can follow him on Twitter and Instagram.
Windows 10 why u no come for "20" users :3

Ummm. It will. Eventually. A preview is a preview.

How about that xda developer hack which enables windows 10 on any Lumia?

Idk it seemed too complicated actually and I wasn't sure if I'll have to update it via the same process by changing model no and all that.. :(

So does this mean that the so called 'partitioning' issue that MS came out with was a lie? Or perhaps it causes system stability issues over time for the 1520/930 etc? Strange how these xda geniuses have managed to get the tech preview to work without issues :/

But I guess in MS's eyes it's better to be safe than sorry!

Without issues? What part of 'it has a high chance of bricking your phone' did you not understand? :-/

No, it is not a lie. MS is trying to make the preview an in-place upgrade which can revert back to previous OS revisions without issues. This requires a little extra space compared to what phones typically set aside. The trick with the xda 'trick' is that they are doing a normal OS install without the rollback option. Works perfectly fine, it just takes a few extra steps via recovery tool to get back to a stable OS if you run into issues. With the open availability of the beta MS does not want people of the general public to deal with the hassle, so they are waiting for a work around before opening it up to more devices. No tricks, no conspiracies, just a large corporation following standard CYA procedures. We will likely get the next build which will hopefully have fewer bugs and more features, so hang tight until next month.

"So does this mean that the so called 'partitioning' issue that MS came out with was a lie? " No, the reason the partition size can be an issue is because MSFT needs to be able to reflash the phone to any device. The hack requires you to first erase the device and clean it out an dthen it's still possible the hack will not work due to partition issues. So the partition issue is very real.

It wasn't a lie. I don't think the reason is being able to go back to 8.1 as that's achieved by flashing the phone anyway. The method on XDA requires flashing your phone, which would free up space on the OS partition. Microsoft's update keeps your data and apps, the XDA method doesn't.

What the hell ?? I think this is not 'windows central' . It's ' whiners central ' . Microsoft is not lying. It's better for microsoft to release TCP for all phones as soon as possible . But they can't do this right now . Cause they have to ensure that flagships are safe enough to upgrade . And they won't gonna brick any phone . So you better stop whining . Edit : sorry, replied a wrong person.

It's a terrible idea since it fools your phone into thinking that it's another device, you won't be getting any phone specific optimisations. Not to mention that it might brick your device in the future when the device, for example, atempts to install a feature that is not meant for it.

Well I've got it on my spare Lumia 720. I was surprised that the procedure was fairly straightforward. I will be playing with and watching the progress of win 10 on the 720 until a stable build comes out for the 925.

Is your 720 working fine? I mean how smooth it is? Is it too laggy?

It's as smooth as a TP should be. No problem so far other than the general bugs in win 10 tp.

You can always flash the phone again to an appropriate build

No no don't try hack to install windows 10 on any phone it causes harm my 3-4 friend phone has been bricked

Those friends of yours really are dumb, to brick a phone WOW. Impressive

That's y I didn't installed on my phone :v ;_;

Waiting for 10.1 Microsoft always gives us software that's barely ready for the real world. Been there, done that, so many times.

" Been there, done that, so many times." Sorry to hear that because you'll obviously be "going, going, gone" soon. Hate to say goodbye but goodbye.

The software is a preview dude. Don't install previews if you can't handle unfinished software.

There are lot of alternative ways out there in xda forums, very easy. Yes there is a chance of brick, but the point made regarding not able to receive device specific update is bogus, once the device is officially supported, flash it and there you go.

unless ofcourse you brick it.

You know what preview means right ?

Wow, some people STILL don't understand why it's a limited release.

every time someone asks for windows 10 God kills a kitten , please think of the kittens

Man, that kittens story makes me sad. :'(

March second is when it starts 8:00 est

Richard- It would be great to have a date list at the end of the article with the dates of all the events you mention. (For example, you didn't include the dates for Build.) Definitely exciting timesfor the Windows community.

We'll have separate posts closer to each event. This post will be lost in a day or two. Don't worry, we won't let you miss anything!

or, they can create a calendar you can sync to your phone

And hopefully flagship phones in the pipeline as well... *fingers crossed*

Lumia 940 with Windows 10. Derp

1030 please please please please

And, a 6" 1030.. We need both.

I think it will be a 6" only..

There better be a flagship

Microsoft already said there will be

Sure...an affordable flagship
...
For comic fun of 10, the 1520, and MS, see this 30 sec vid.
...
http://www.youtube.com/watch?v=z3nXHAQa-gQ&sns=em

That is seriously funny man.... And the laughter perfectly syncs to the subtitles

All WP users here should watch it. Absolutely Hilarious.

I just about died laughing. That was pretty good!

I had tears in my eyes the first two times I watched it.

Absolutely hilarious. Everyone here, especially the first commenter on this article, will relate.

I didn't expect that to be so funny, lmao!

That's funny as F. Nice post!

Your welcome. I want as many to see it cause it is hilarious.

Yes very exciting year! So many announcements within a small window the internet may explode

Windows 10.. For phones sucks to the core... Compared to Android lollipop apart from the live tiles... It is just 2% of lollipop .. What a shame Windows copied the UI from lollipop for calculator and other stuff...

If want to say this go to lagdroid page they will welcome you! You don't belong here!

It's early preview software. UI might change.

You are comparing an alpha release to something already out? Bravo man. Bravo. /s

Android copied the calculator from Windows 8.1(Desktop) calculator you fool. And not to mention that Android still doesn't allow installation of apps to sd, no picture password, no official file manager, updates are not made available to 3 year old devices(including high end and budget) and not to mention the lag problem. Also, Android copied the flatness of WP. Where did ask the reflections and shadows of Android jelly bean go to huh? GTFO.

1 - And WP copied the Action Centre from Android. Dude, all OSs copy each other. Grow up and deal with it. 2 - Android DOES allow you to save apps to the SD card as long as you're not running 4.4 KitKat. Also, even on KitKat, some OEMs changed that and you can save the apps to the SD card. 3 - You don't have picture password on WP. Quit the bullshit. On Android you have a ton of password options beyond the numeric ones. 4 - Updates to 3 year old phones? Please, tell me how updated is any WP7 device? How great is the Cyan or Denim update on your 1020? Yeah. It isn't. You get a name change, nothing else. 5 - Lag...LOL! My 930 lags - or should I say "resumes" - more than my Z3Compact. Android lags are things of the past. Android lags add much as WP8.1 and anyone who says otherwise is simply a liar who hasn't actually used Android in ages. You may not like Android and that's fair enough, but all you wrote is a bunch of bullsh*t that's simply not true. Posted via the Windows Central App for Android

Copy paste is the discussion over.:)

My z3 lags more than my 930. Hell just yesterday with little apps installed I had to master reset my z3 because of a google process error. Android does not allow full app installs to SD card, you get a hybrid app install, and it's not available to all apps. I can prove this...can you? WP7 never had official win8 support, so mute point. And my 1020 with cyan/denim is doing amazing no crashes or errors and is used more than the house note4, z3, or any other android when going to any event that requires pictures, its simple no contest.

I don't believe you. Sorry. Unless you went messing with the Z3's bootloader or something alike. But I'm inclined to not believe you own any Z3 at all. And I don't believe your 930 has no "resuming..." screens either. Also, Android ALLOWS apps to install on SD card. Your Z3 - IF you own one - doesn't because you know what? IT RUNS KITKAT. You must have skipped that part in my comment. And not only does it run KitKat, Sony didn't restore that functionality on their flagships for some stupid reason. But if you pick up a T2, for example, you'll see there the "move to SD card" option in the app details screen. Pity you can't disprove this.Because that's how things are. "WP7 never had official WP8 support"...and? The Galaxy S3 never had any official Lollipop support. Your point is? No phone ever comes with support committment towards OS version that might come 2 or 3 years later. Your 1020 did all that without Cyan/Denim. My 808 does better pictures than my 1020, and it's running Symbian. The image quality of the 808/1020 has nothing to do with the OS it runs in. Comparing the imaging of devices is moot. Because the imaging has nothing to do with the OS.

Hey:::MICROSOT is pushing efforts with some best designers and our user voices...so you need to believe something new is just created with some effort....and MS research team show interactive tiles, we all hope for that..more tile sizes are already in technical preview..we can hope for different shapes as circles,octagons in future...things are changing..and thank you know OS are variations..you look like a real fan who don't go with blind faith....A company is first time creating something entirely for touch devices and voice commands...so there will be mistakes...you know iphone was not entirely new touchy device or even androud have that thing developing in times....so it will happen...i believe in #windows10

I agree android lag is a thing of past.....but can you think of a PC platform OS running on a phone....i know that's #windows10
And one thing if you closely look at android they copied 80% from windows..10% from blackberry..7%apple only those white cards are android itself...better wait for #windows10 if really want to see new stuff...and all know there will be a bit Ides in O.S. taken from great designers who may follow other O.S. And please try a wp8.1 denim on board device like 730..i think it work as well as well developed android.

1 - I have Denim on the 930. It's still miles away from Android's functionality. It works well to place calls, answer mails, go to Twitter. But when you try to customize it more, it falls incredibly short of Android. I've been hitting this nail for years and apparently I will have to keep doing it: for a platform that likes to sell itself as "the OS that is truly yours", WP is way too restrictive when it comes to personalization. An OS that is "truly mine" would allow me to choose any tile size I can imagine, would allow me to choose ANY accent colour I want, any background colour, would allow me to have tiles that work like buttons and not shortcuts, would allow me even change the font of the OS if I so wish. WP doesn't allow me to do any of that. Hence it's not really "truly mine". There're worse of course. iOS is unbearably bland, but iOS is tailored for iSheep. And sheep don't want differentiation. 2 - Here's the thing: Windows (Phone) 10 IS NOT Windows 10. It looks like Windows 10, but it's NOT Windows 10. First and foremost because phones run on ARM. Only when phones start running on Intel chips will real Windows 10 be on a phone. That's when you'll be able to run x86 programs on a phone. And like it or not, over 90% of Windows programs are x86 based. And they'll continue to be. 3 - And Android and iOS copied Symbian which had a design based in Windows, which developed from Mackintosh, which developed from IBM. OS designs are always a variation of one another. Because the right thing to do is to improve on what exists. When you try to reinvent the wheel, you have flops like Windows 8.

Lol at you guys, MS won't deviate much from the preview.

In your dreams. This is a pre pre alpha release.

You are dead, I'm talking ancient fucking Egyptian dead wrong.

Exactly. Like MS is going to so a whole design overhaul of a piece of OS someone deems a copy.
...
The main parts of os are done.
...
All that will be introduced are new and/or missing features. Enjoy.
.....
I had said over and over, 10 won't do shit for WP. People are economically and personally invested.
What we have is what we have.

It's technical preview... Do you see the word "technical"?

Sai, you must be mentally challenged to compare an unfinished software to a finished android... But ill give you the benefit of the doubt because you're probably just trolling.

You are comparing a released product to an early alpha build, do you think that's fair?

This build doesn't showcase all the features of W10FP.... A lot is still in development..
.........
Remember that exploding tile view? Possibly tiles with music controls, and other buttons that we can configure... The action center might get music controls... There could be updates to kids corner, the people hub, and the XBOX hub.. We still haven't seen the XBM app, and how it FINALLY syncs across devices... All kinds of other things....

Well those exploding tiles won't wow me anymore, it's like opening a folder, just a bunch of tiles and I doubt all devs will code apps just to use that feature. Anyway, with MS record, the OS is pretty much done just fixing bugs here and there and adding small features.

IDK about that... By the look on Joes face they have something big planned...

Don't get your hopes too high, we've been burned too many times since WP 7. But yes, W10 will def have incremental updates like XB1.

It all kinda depends on what you want to use your phone for. If you want ALL the apps then android is your friend but as soon as I try and quickly flick between different simple apps (especially MS apps which I will go into soon) that's where android starts to fail. You can flick between different more complex apps on android yes.. Then its the whole lag thing. Lag has gone. What's not gone? The slow down. Apps have a free for all on resources and kill the devices speed and usability. So yeah have all the apps and a slow phone. Ok now onto the main things. Normal phone functions. WP is just better. Faster and is more flowy than what I have seen on android devices (n5 is my most used device at the mo). Plus Microsoft apps, im talking one drive and one note are just slower. Less refined. Harder to use. This thing about copying other os's. Everyone does. Its inspiration and to be fair we all copy eachother on a daily basis without actually realising it! My advice has always been Android for the apps, Windows phone for useful and usability. Last point! Stop comparing early builds to finished ones. Its early and undeveloped so bare with!

Actually, WP7.5 was a really good update, and WP8.1 was extremely pleasing......
............
I don't see any reason what WP10 should be no less than great.

Let's see what they offer. You could take time to go for some shopping at La Roca Village. I invite you a beer if you go around.

I hope people will be excited at MWC about Windows 10. At CES while I was watching online none, not even a single person clapped or got excited about Windows 10, such a noob people they were! :(

Every one was stuck to there liveblog systems!!

If it were to be an Apple event, the atmosphere would have been like a World Cup final. :) I understand that people were blogging but how in the world can anyone sit silent during the HoloLens announcement... SMH

They were very mean. Even when Microsoft announced surface hub and holo lens. They really were mean. Those *******

that's because Apple puts a lot of employees who worked on the products/features they're showing on stage in the audience. So of course they would go crazy for it

There was no Windows 10 at CES...

Yeh they kept acting like the crowd should be more excited

That's what I thought too, when I saw the summarised video.

When windows 95 was released, the Rolling Stones were singing Start Me Up. Who is going to sing what for windows 10??

So Richard and Mark in MWC. And Daniel in GDC.

Pretty much. Going to be a busy week!

That's why, I was wondering how come Daniel wont go to Barcelona.

Not necessarily a need for three of us in Barcelona anyway. And since I live in the UK I'd be going anyway.

Hopefully Ms will announce or add killer features to W10 for phones enough to make people forget about the hamburger button

Actually, if look at the HBM it's just another quick way to access things.... The ellipsis are still there where they need to be when necessary...
..........
I stopped complaining about them when I realized that MS had to align the phone apps with desktop versions for ease of use... It's ok. People will get used to them.

We as the people we like to complain whenever there's change. IMO the hamburger button are just ok. at the moment I just hope Ms wont kill the dark theme by merging it with the light theme and also, hopefully ms will add more functionality to the os such as interactive lock screen, and give us more options regarding our Os

More is coming... Much more.

I don't get why people like an interactive lock screen. It's called a lock screen for a reason. The lock screen is there so that we won't be able to accidentally tap on anything because it's supposed to be "locked."

You don't have to get why people like, or want something.... That's a useless waste of your time..
...........
But, as long as there is the option for you NOT to use it then you should be ok with it.

Umm maybe I want convenience

Exactly... It's all about convenience....
..........
Two things I love.. The step counter, and the timer... The step counter for obvious reasons, and the timer helps me time these guys response time in a flash at work... The quicker I can get to the timer the better, and it can't get any quicker than lock.

And an inevitable surface pro 4 event sometime this year!

LUMIA 1030, cmon microsoft.. Show us.

1030 and 935 on all major carriers would be nice.

Will be around 21k for sure!!

No it wont how can 1330 be cheaper than 830..

You have a point my friend

You're missing the Ignite-conference.
The main-event of Microsoft for the enterprise.

Richard and mark in MWC and Daniel in GDC it will be a busy week with lots of news.Hope the flagship device should be discussed.Good luck to you guys ;).

Anyone moved from Build 2015 wait list, to receive ticket the last week? I have bad experience with the ordering system for Build 2015. I am part of a group order (just 2 person in the group), where I first got ticket, but after the manager registered himself, we both was set on the waitlist. Now the group manager got ticket (even if he was added after me), but I still on the wait list. Build event management told me that they threatens person on wait list individual, and not as group. What's point with the possibility to order as group, if not threatening as group? Anyone else experiences same problem with the Build event management?

Why are they threating anyone? Threatening was your word.

Microsoft was busy with releasing Windows 10 for PC and Phones. But most of the Lumia devices are still waiting for the Denim Update. I think it is a big failure of the company.

The Windows 10 team is not working on Denim updates. And those are partly down to carriers.

That is the scary part, we haven't heard any killer features for WP10. Just more time spent on Windows conpatability and some new apps. Further behind Android/iOS we go

Righr said...just apps...want background compatibility #interactivetiles #interactivelockscreen with lockscreen apps....some new killer innovative ideas for wp..

In the past, we also had some special events from Nokia though...now its all Microsoft...oh, by the way, you forgot the possible announcement of next Surface Pro.

This post highlights what we know we've got coming up. Not wild speculation on something that may or may not happen.

We all are excited.
In a side not I'm excited cause I just installed tech preview on my 525.

Now that was a very nice article, Richard!

Wow you guys sure pretty busy this year, especially with Windows 10 and such

This is a tad off topic but I installed the tech preview on my 635 and do not have the new outlook mail app. Has it been released yet in the build? I figured it would be because they showed it off in the video Joe posted.

Off topic reply: No. It's not there. If it was, we'd have posted about it.

the tech preview blog post specifically said it would be released in a later build

wats der in mwc?? no flagship and also no proper mid ranger

The whole Windows 10 between it not being ready for primetime on a pc and it not being available on my 1520 has turned into a big non-event. Consequently, I've decieded to pass on the aggravation and wait until whenever they deciede to release it to actually use it. Now when it will actually get released by AT&T is whole other question. Just based on how long it's taken for Denim (still no sign of it) I would say sometime in 2016 we'll see Windows 10 on a 1520. By then who knows if I'll still be interested.

Completely in agree with you... They shouldn't have launched the phone version until it was ready for more phones, that way people would maintain interest, this way people got angry and interest was somewhat lost... This was a bad PR move from MS, the path they were using before was correct, people became interested on the OS, now they shot themselves on the foot, and declined several steps on the way.... I am a MS fan, I have 2 WP phones, one w8.1 tablet, 4 PC at home and I felt betrayed with this non release for phones, my interest declined to the point that in the days following the non release, I refused to look at any wp10 for phones post, even at posts regarding the TP for my laptop...

Yeah baby! Exciting times, looking forward to all of these events! :D

Not to sound like a Debbie downer, but I was a bit disappointed with Windows 10 for phones because it doesn't really add much at all and the settings menu just looks plain weird. It doesn't even match the look of windows phone. I just expected a little bit more for an update that's suppose to be really big.

It's a preview still. It's not even close to being finished.

I know I'm in the minority, but I'm anything but excited seeing everything I love about Windows 8 being destroyed by Microsoft. And backward people.

Good stuff to know...looking forward to the promised Windows 10 Flagship Phone this May 2015. So far the info on Windows 10 have been quite exciting.
Also awaiting the Lumia Denim Update for the 1520 RM 937...hope we aren't disappointed with any further delay on that!
Windows Central Newsletter
Get the best of Windows Central in in your inbox, every day!
Thank you for signing up to Windows Central. You will receive a verification email shortly.
There was a problem. Please refresh the page and try again.