Lords of the Fallen and Borderlands among March's Xbox free Games with Gold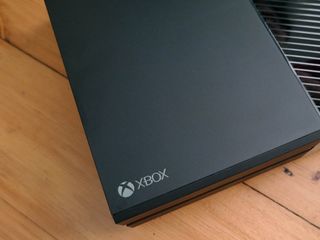 Xbox One and Xbox 360 gamers who are subscribed to the Xbox Live Gold program will be rewarded with four more free games in March as part of the Games for Gold program. Keep in mind that the free Xbox 360 games can also be played on the Xbox One via its backwards compatibility feature.
Xbox One gamers will get two native games for free in March, starting with the adventure game Sherlock Holmes: Crimes and Punishments, which will be available for the entire month. From March 16 to April 15, Xbox One gamers will also be able to get the fantasy action-RPG Lords of the Fallen for free.
Xbox 360 gamers, and Xbox One owners via backwards compatibility, will be able to download and play the sci-fi RTS sequel Supreme Commander 2 from March 1-15. Then for the second half of March, they will be able to download Borderlands, the first game in Gearbox Software's highly popular sci-fi game series that mixes elements of first person shooters and action-RPG games. Combined, Xbox Live Gold subscribers can get up to $120 worth of games for free in March.
Source: Xbox Wire (opens in new tab)
i'm happy for borderlands and lords of fallen :)

Always curious about lords of the fallen.

Get dark souls instead IMO, I didn't enjoy lords of the fallen at all.

Dark souls series is awesome already preorder 3 and own the first two.

Sherlock and LOTF look interesting. If you haven't played Borderlands, you'll enjoy it a lot. Fantastic game!

Nice list this month, I'm trying them all.

Def wanna try LOTF, not familiar with supreme commander but I'll check it out. Not excited about borderlands at all. Game was fun, but too many bugs that really was a problem for me.

Some pretty good games here.

I guess I can put my disk of Borderlands back on eBay then.

I might give Lords of the Fallen a try, though finding time for it between The Division and Pokken Tournament might prove tough.

Nice month! I have been wanting to play both Sherlock Holmes and LOTF.

I already own both One games, and didn't like LotF but it's nice to see something other than the usual indie title as a freebie.

Always wanted Borderlands after playing the sequel! Also, wanted to play Sherlock: Crimes and Punishment... Am damn happy! :D

LOTF was the one that went down 85% in a sale once for about a day, I almost got it then, glad I didn't as I would have never had the time to play it anyway. By the time I get through Witcher 3 dark souls 3 will be out but I'll still add it to my 'if I win the lottery I'll have time' list.

Sounds like a late to market transformers game
Windows Central Newsletter
Get the best of Windows Central in in your inbox, every day!
Thank you for signing up to Windows Central. You will receive a verification email shortly.
There was a problem. Please refresh the page and try again.