I've reviewed and tested dozens of headsets for Xbox One and PC, and I can quite honestly say LucidSound's LS40 comes close to perfection. The feature set is uncompromising, the design is sexy but subtle, and the audio is easily among the best of the best. A few key annoyances prevent it from achieving true perfection. But, damn, it comes closer than most.
Here's what you need to know.
LucidSound LS40 overview
LucidSound is a relative newcomer to the scene, boasting industry experience that extends far beyond the company's years, and it really shows in its flagship product.
The LS40 is designed with versatility in mind, featuring wireless compatibility for Xbox One, PlayStation (PS4), and PC, with 3.5mm cables for PS3 and mobile phones, too. It features a USB dongle with optical cabling for Xbox One and PC, powering DTS 7.1 surround sound, and it sports a removable microphone and a subtle design, making it a viable option for outdoor use. Though it requires the USB dongle to use it wirelessly, it also allows for passive power via a 3.5mm cable for phones and laptops.
Here's a quick rundown of the specs.
In the box: Headset, removable boom mic, USB receiver dongle, 3.5mm audio cable, micro-USB charging cable, optical cable, soft case, and quick start guide.
Compatibility: PS4, Xbox One, PC, and phones.
Battery life: 15 hours (can be used passively without battery power).
Wireless range: 30 feet.
Onboard controls: Game and voice volume controls, mute controls, and surround sound controls.
Speaker size: 50 mm.
Sound space: DTS Headphone:X 7.1 surround sound.
Audio modes: Stereo, Super stereo front, super stereo wide, gaming surround, and boosted surround.
Power output: 70mW 32ohm per channel.
Frequency response: 20 Hz to 20,000 Hz.
Weight: 355 g / 12.5 oz.
Characteristic SPL: 97 +/-3dB.
Price: $200
Elegance meets durability
The LS40 headset is among the best-looking headsets I've ever seen. Hardware designed for gamers often falls into a pit of cartoon sci-fi designs, but that's not the case with the LS40.
LucidSound combines synthetic leather with generously padded over-the-ear cups, dark hard plastics, and gun metallic framing to create something truly elegant. There's an array of little details that emphasizes LucidSound's dedication to design quality. The bright red stitching across the cushioning and ear cups provides a nice accent, and the subtle circular texturing on the metallic inner disc on each cup almost reminisces of a vinyl record, complete with an embossed LucidSound logo.
The cups themselves also feature various controls, hidden and embedded nicely into the design. The outer disc on each cup mutes either game or chat audio, while the circular plastic frame acts as independent volume controls.
The power switch and EQ toggles are nicely tucked away on the lower side of the speakers, slightly raised but not obnoxiously so, and the mic boom can be detached, and replaced with a cover to hide the port. This is one pair of headphones you will be proud to wear out and about, listening to music on a busy commute or on a plane.
LucidSound used some type of metal to form the LS40's frame, giving it incredible durability and a reassuring feel. The joints between the speaker cups and the headband are also made of metal, held in place with hard plastic clasps with four discrete corner screws.
Every angle of the LS40 looks gorgeous, but it wouldn't matter if they were uncomfortable to wear. Thankfully, the LS40 headset is among the most comfortable I've ever used.
The materials used certainly give it a weight profile on the higher end of the scale, but it's not what I'd call noticeable. I used these headphones for lengthy gaming sessions and found that the product fades away into the background, allowing you to focus on the game itself. The over-the-ear design of the cups creates decent noise isolation, and the six-centimeter diameter space fits my small ears well. If your ears are bigger, I wouldn't worry. The memory foam cushioning on the headphones is very forgiving and airy. Unless your ears are especially sensitive, you'll soon forget you're wearing anything at all.
It's a credit to LucidSound that they've been able to build something that not only looks and feels great but has an edge of industrial quality that should make them durable. There's not a single thing here worth complaining about. The same cannot be said for the overall experience, however.
Crystal clarity in your ears
The LS40 delivers massively in the audio department. I'm not sure I've used a headset that felt so capable across the entire audio spectrum, with rich bass and crisp higher ranges, and not a hint of distortion.
Games like Battlefield 1, which were born for surround sound audio, really shine with the LS40. It's supremely easy to pinpoint tiny sounds like footsteps and general player activities, giving you a definitive edge in competitive play.
The LS40 comes with several preset modes, titled "Stereo," "Super stereo front," "Super stereo wide," "Gaming surround," and "Boosted surround." Each offers something a little different in its own way, and you'll have to play around with the EQ button to figure out what's best for you.
As you might expect, I found "Gaming Surround" to be best for gaming. It seems to accentuate sound effects and other gameplay cues over music. Some of the other stereo modes felt better for listening to music, which by the way, found all new dimensions thanks to this headset.
LucidSound's incredible sound engineering is let down by a few key firmware annoyances across both PC and Xbox One, which may have something to do with the company's attempt to make this headset a one-stop "catch all" solution across phones, computers, and both major consoles.
On Xbox One, the LS40 isn't truly wireless for chat. You'll still need a 3.5mm cable for the headset to register for mic use. Turtle Beach and Astro found ways to get around this issue with some of their wireless headsets, and LucidSound is bringing new completely wireless headsets to Xbox One later in the year, leveraging Microsoft's new Xbox wireless API.
Having to use an extra 3.5mm cable is no big deal, particularly since you'll need it if you plan to use the headset with your phone. However, when you use it with the LS40, it prevents mic monitoring from working for some reason. Without the 3.5mm cable plugged in, you can hear yourself speaking loud and clear, but as soon as you connect it, mic monitoring breaks. It's a random, infuriating issue that even the latest firmware for the headset and the USB dongle doesn't seem to fix.
Additionally, there are a few other minor issues that spoil the experience. When the Xbox is turned off, the USB dongle pulses with an unnecessarily bright blue light, even when the Xbox is in standby mode. You should be aware of this if you plan to keep it in the same room where you sleep.
Also, the headset seems to turn off randomly, even when fully charged. It seems to happen more when I use it on PC than Xbox, though, and could probably be fixed with some kind of firmware update. Finally, it's a little disappointing there's no software available to configure the headset. If the mic monitoring volume could be adjusted manually, it might not be such a big problem for Xbox chat.
Final thoughts on the LS40
None of the LS40's minor problems stop it from being an incredible piece of kit for $200, but again, I'm frustrated by the missed opportunity for this thing to have been perfect.
Most of my issues with this headset are minor, really, and more what I'd consider feedback for future versions. The chat experience, when you disregard mic monitoring, is great on both Xbox One and PC. The audio quality is sublime both for games and media, and the outward design and premium materials scream of quality rarely seen in this category.
Pros:
Incredible comfort.
Elegant, durable build.
Stellar audio quality.
Cons:
Mic monitoring doesn't work on Xbox One.
Odd firmware bugs, such as occasional power losses.
If mic monitoring isn't a big deal to you, and you're looking for something that is stellar across PC, console, and mobile, this is one of the best headsets you can buy. It has the elegance of a premium music headset but the great features of something you should expect from a dedicated gaming brand. I can't wait to see what LucidSound brings to the table for Xbox in the future.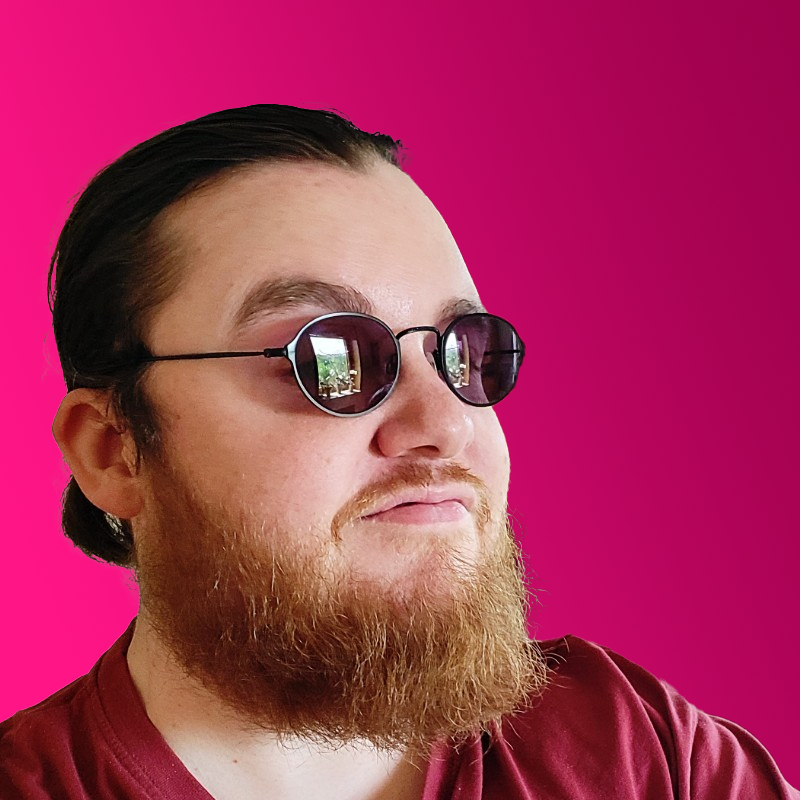 Jez Corden a Managing Editor at Windows Central, focusing primarily on all things Xbox and gaming. Jez is known for breaking exclusive news and analysis as relates to the Microsoft ecosystem while being powered by caffeine. Follow on Twitter @JezCorden and listen to his Xbox Two podcast, all about, you guessed it, Xbox!